Chocolate Bliss Cake, this cake will cure any chocolate craving!
Oh yes, make sure you take a good look at all that chocolate heaven almost dripping off the plate.
I was so excited when Tina announced what this month's challenge would be for the Crazy Cooking Challenge!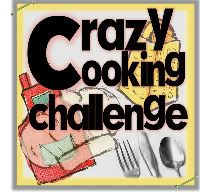 Chocolate Cake!
And all I had to do was find a recipe from someone else's blog, bake, and then write about it.  I had scoped out a few possibilities then Affair from the Heart posted this. Chocolate Bliss Cake. But it's not just the cake, it was also raspberry sauce and devonshire cream. When Michaela makes something you get the whole experience!
I gathered up my ingredients and headed into the kitchen.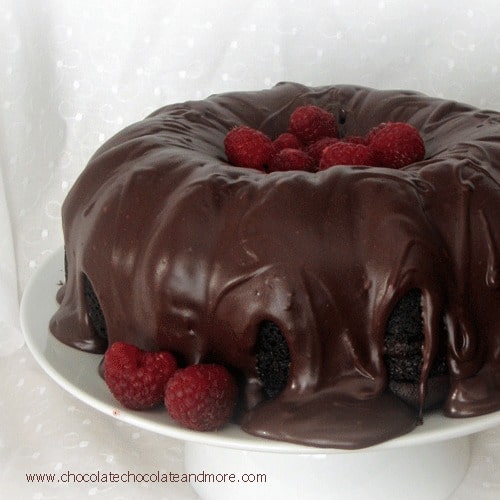 Chocolate Bliss Cake
adapted Affair from the Heart
Hubby loved the Devonshire Cream but the kids and I preferred the sweeter whipped cream.
This cake didn't last long in our house.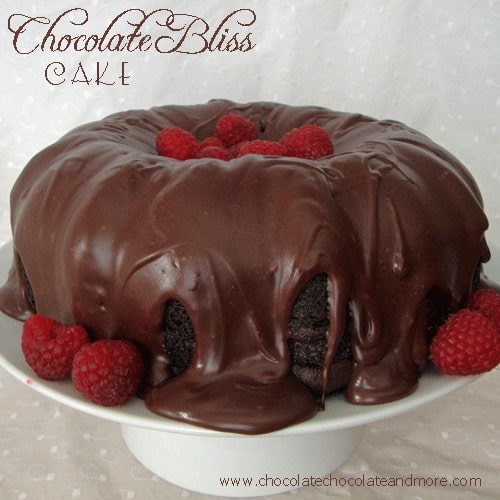 Chocolate, Raspberry and Whipped Cream, how could you go wrong with this combination?
Perfection!
Need more chocolate?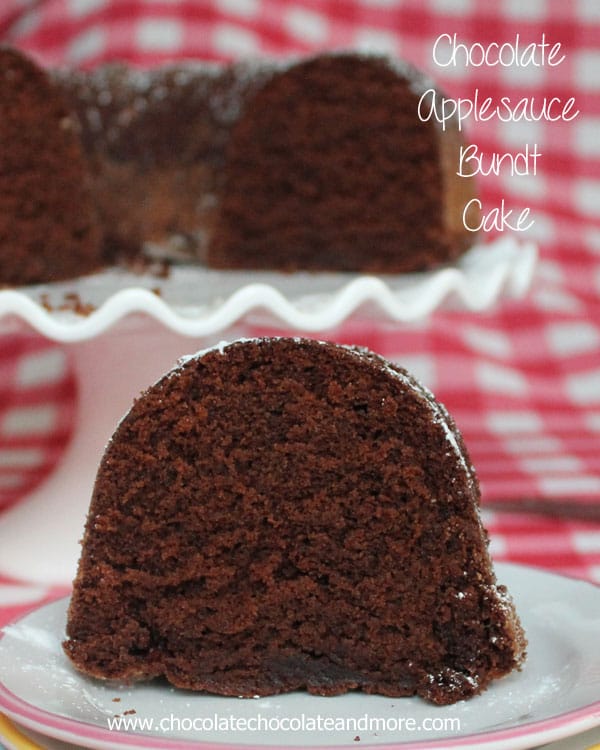 Chocolate Applesauce Bundt Cake
Chocolate Kahlua Coffee Pound Cake