We are a family that loves baking, good food, good times spent with family and friends, and exploring new places. Many of our most cherished family times have been cooking together in the kitchen at holidays or family gatherings. We invite you into our kitchens to share our love of all things chocolate and more (other desserts and even some healthy options). Gail is a single mom to three kids, Matt, Tim and Becky. They're pretty much grown now so she alternates her time between her home in Austin, Texas and Phnom Penh, Cambodia. She's a science education professor by day and baker of delectable delights on nights and weekends. Kim is single and lives in Manassas, Virginia. She keeps busy with her work, sports, friends, and international travel. Gail's daughter, Becky, is our virtual assistant. Becky is a freshman at Purdue University.
Chocolate, Chocolate, and More was started by Joan Hayes. She wanted to bake with her children and wrote about their adventures. By 2015, Joan had developed Chocolate, Chocolate, and More into a website that is loved by millions around the world. Sadly, she passed away suddenly in October 2015. We are continuing her blog in her honor and to benefit her three children.
Gail Dickinson (gail@chocolatechocolateandmore.com)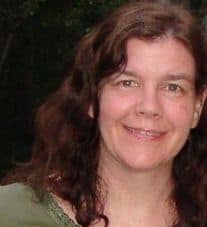 I'm Joan's sister and a single mom to three grown kids. I love baking and every dessert is my friend. I love chocolate – especially dark chocolate. There's nearly always a dark chocolate bar stashed in a cupboard so I can have a bite every day. My best friend, Lisa, and her family taught me most of what I know about cooking. Since they are Italian, you might see a slight Italian bent to my recipes. I'm from Austin, Texas which is rated one of the top foodie cities in the U.S. so there's always inspiration for new recipes. My neighborhood is like a throwback to the 50's and 60's. The houses were all built in that time period and my neighbors know each other. My kids and their friends cut through neighbors' yards to get to the creek and the park. It's a great hometown feel in the middle of a growing city. I'm also a science educator so love exploring the chemistry that makes foods come out the way they do. Lastly, I love to travel. I'm currently living in Cambodia for a year but I've also visited 48 of the 50 United States and two US territories (US Virgin Islands and Puerto Rico) as well as Israel, England, Scotland, Wales, Canada, Mexico, Germany, Austria, The Czech Republic, Lithuania, France, Turkey, Belgium, Hungary, Spain, Vietnam, Taiwan, Japan, China, South Korea, Laos, Thailand, Myanmar, Macau, The Philippines, Indonesia and Swaziland.
Kim Roberson (kim@chocolatechocolateandmore.com)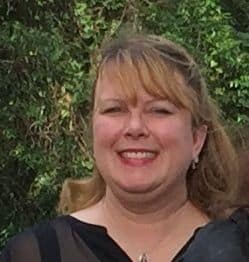 I'm Joan's cousin and the other main contributor on the page.  I am a native Floridian by birth now living outside of the Nations Capital, and I love sports (Football, NASCAR, Hockey, baseball, college basketball, curling….I watch it all!) Cooking is my escape from sitting in traffic and dealing with my crazy work-life, and I love to hunt for old cookbooks in antique and used book stores (my oldest one so far is from 1889.) My best friend is a trained chef, and helps me incorporate new twists to the classic recipes — as well as decipher some of the 127 year old recipes! You will also find recipes here from my sister, Jennifer, and my mom, Kitty — who taught both of us to cook and made sure when we moved into our own places the first thing we had in our kitchen was a KitchenAide Stand Mixer. Like Gail I love to travel, and I have also been to 49 out of 50 states (just missing Alaska!) I live outside Washington DC in Manassas, Virginia, with my four-legged children, and when I vacation, I love to take cruises around Europe, or go home to Florida to visit with old friends.
Becky Carmack (becky@chocolatechocolateandmore.com).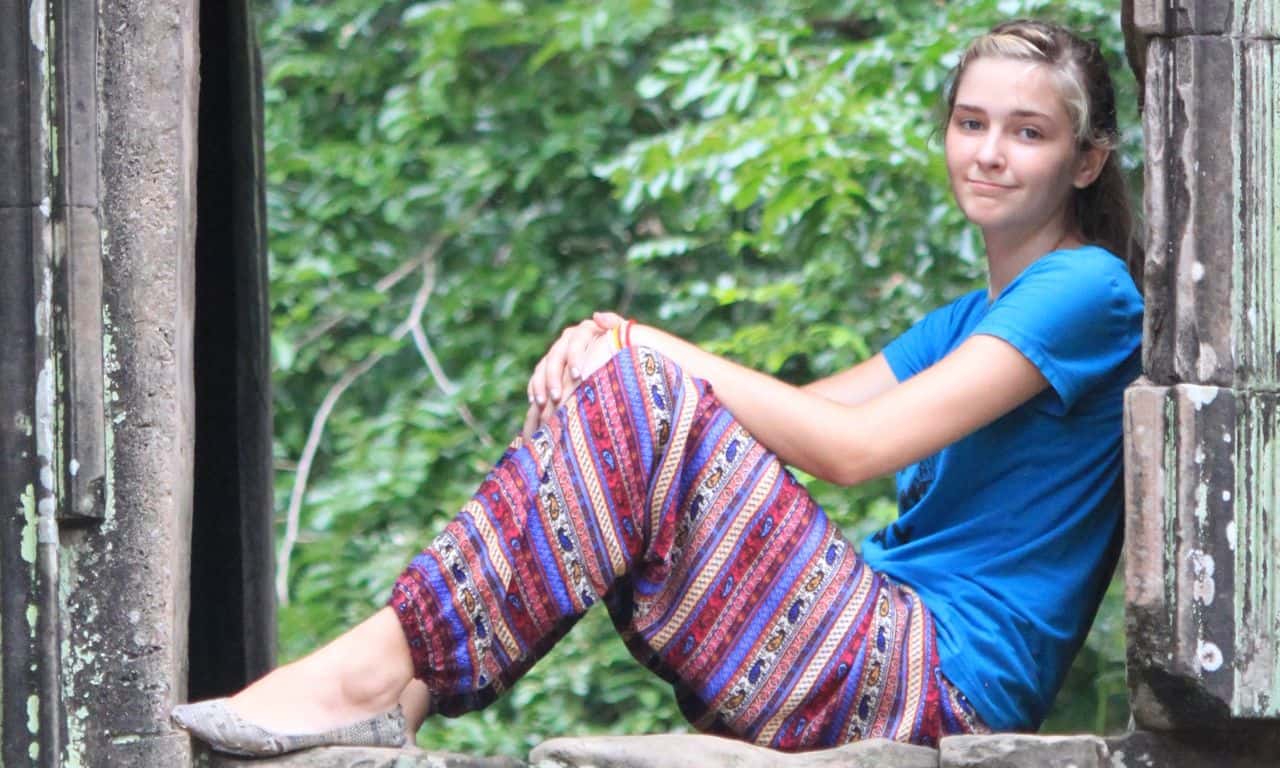 I'm Gail's daughter and the virtual assistant for the blog. I'm a freshman at Purdue this year. My mom has dragged me all over the world but we have a lot of fun traveling together. I love baking and often get together with my friends to bake treats. I also love art and science. When I'm not baking, I rock climb, build and operate robots, play viola, violin and cello, and create art.