Reese's Peanut Butter Cup Bark-sure to satisfy the chocolate and peanut butter lover.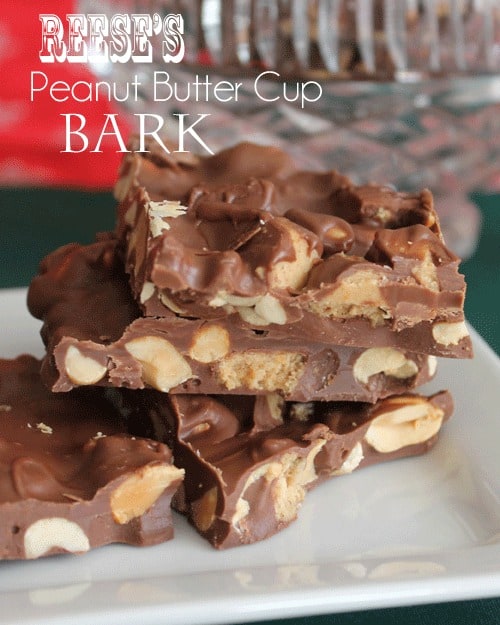 I wasn't going to post this bark. It's good, I mean really good. And so easy to make. But I just had other plans for today's post.
Then I got distracted.
I started watching the Thomas Crown Affair…have you seen that movie? Loved it! Pierce Brosnan, I've always had a crush on him. Anyone else remember watching him in Remington Steele?  I love our DVR. I can record things in the middle of the night, then when the kids are off at school and the hubby is at work, I can just watch what I want, without interruption.  Well, anyway, I sat through the movie, on my bed, with all the pillows behind me, and the container of the bark on my nightstand…and well, by the time the movie was over. The container was empty. In my defense, it wasn't full. But it's really that good.
It was just something I threw together. You could use any candy bar, but Reese's, common, who doesn't love a Reese's? Chocolate and peanut butter, best combination ever! These were the last of the "I bought a ton of Halloween candy, the day after Halloween" candy. Good thing Christmas is just a few weeks away, I'll be able to restock my candy supply again.
The addition of the peanuts, gave this bark a little crunch and just the right amount of salty to complement the peanut butter and chocolate.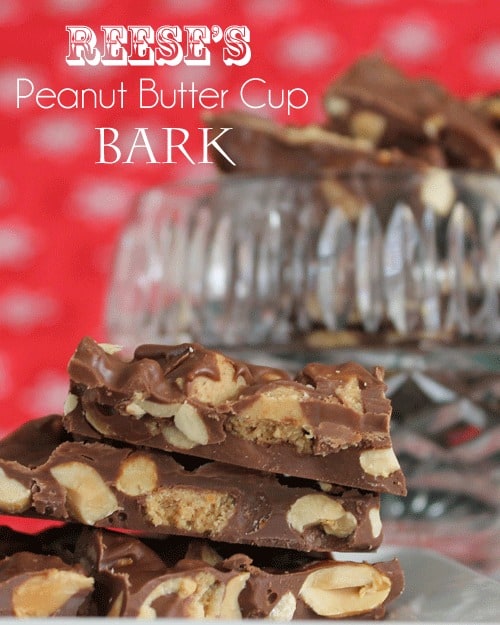 Want more?