Peanut Brittle-the perfect candy for the peanut lover in your life!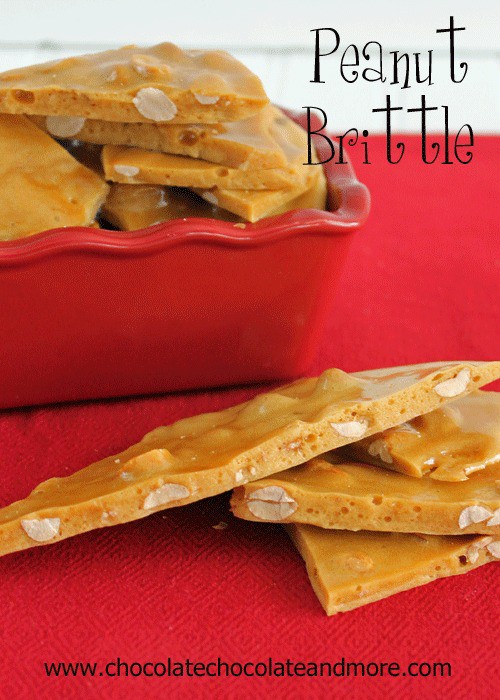 Do you ever have someone trick dare you to make something? You know what I mean…
"You can't make that, it's too hard."
I totally fell for it this weekend. The Taste of Home magazine arrived about a week ago, filled with some yummy treats. I dog-eared about a dozen recipes I want to try…then left the magazine laying around.
Hubby found it, I think he dog-eared a few extra recipes for me. Then he spotted the peanut brittle. He's been asking me to make it and I just hadn't gotten around to it yet. Long conversation short, he said I couldn't do it. Big mistake mister! Not a half hour later, I've got my candy thermometer out and all the ingredients lined up.
Silly boy, Brittle is easy to make. In less than an hour I was taking him a sample for approval. I didn't really need his approval, I just wanted to have that look on my face, you know the one, the "I showed you" look.
I think he had the same look on his face as he ate it up.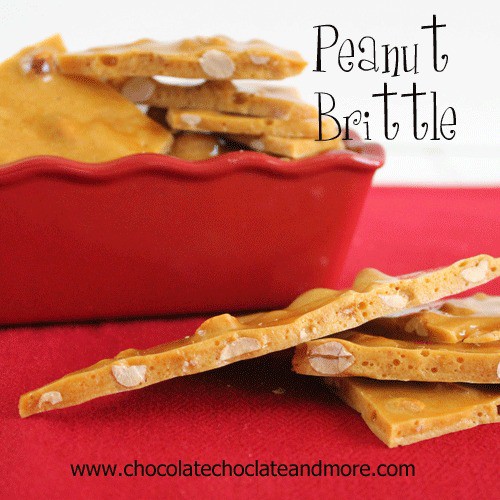 Candy is pretty easy to make, the key is a good candy thermometer, and having all your ingredients pre-measured out before you start.
Peanut Brittle
from Taste of Home Magazine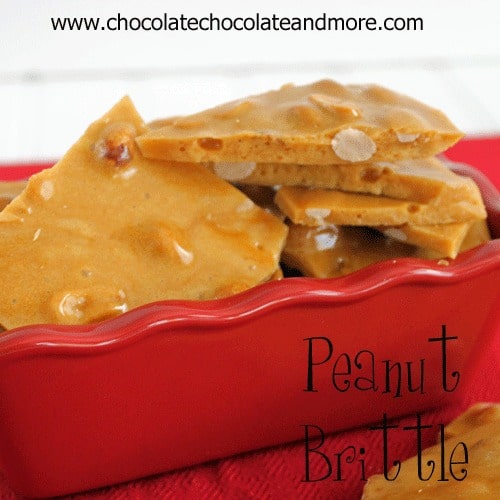 Need more to satisfy your sweet tooth?