Lemon Crumb Squares-a recipe handed down from my grandma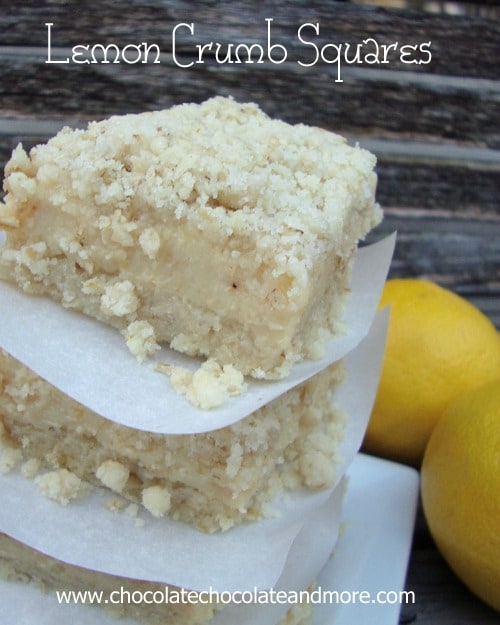 I love recipes handed down from one generation to the next.
There is just something special and heart warming about it. And sometimes, if your lucky, beautiful memories to go with it.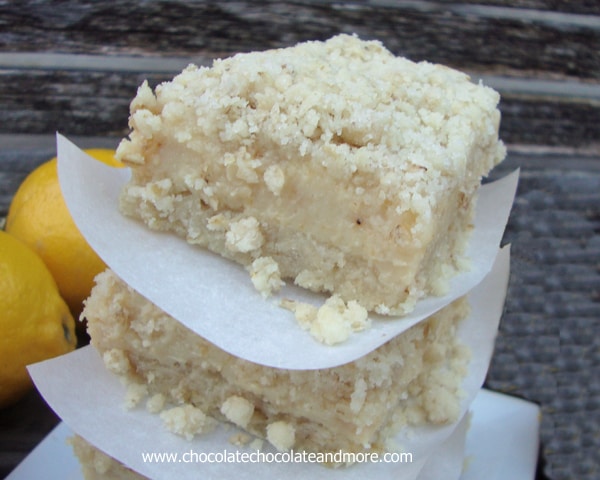 This is one of those recipes.
My Grandma used to make these bars for my Grandpa. He loved lemon. So when I make these bars, I remember them both with warmth.
And I love that I have her recipe card, written in her handwriting. As you can see, the directions were minimal.
Connect with Chocolate Chocolate and More!
Lemon Crumb Squares
from the kitchen of Agnes Quarles (my Grandma)
Lemon Crumb Squares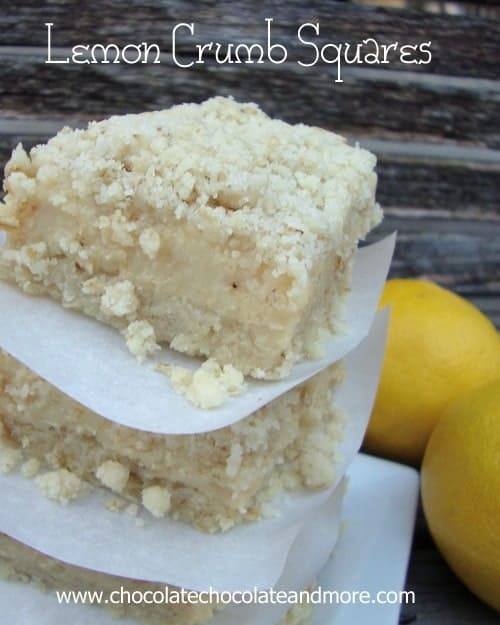 Ingredients
1 can sweetened condensed milk
1 teaspoon lemon zest
1/2 cup lemon juice
1 1/2 cup all purpose flour
1 teaspoon baking powder
1/2 teaspoon salt
1 cup quick oats
1 cup sugar
2/3 cup butter, melted
Instructions
Combine milk, lemon zest and lemon juice and set aside.
In a separate bowl combine the remaining ingredients except butter. Stir to blend.
Pour in butter and mix until a crumbly texture
Pour 1/2 crumb mixture into a greased or parchment lined pan. For thick bars use an 8 x8, for thinner bars use a 9 x 13 inch.
Press mixture down into pan to form a crust.
Pour lemon mixture over crust and spread to corners.
Crumble remaining crumb mixture over top. Bake in a preheated 350 degree oven for 25 minutes.
Let cool completely before cutting.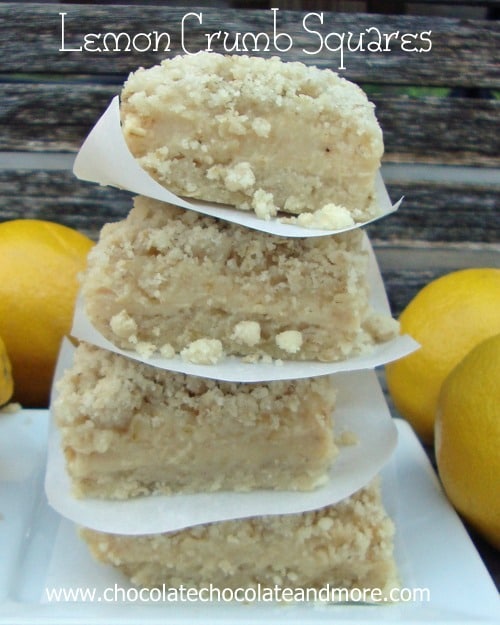 Want more sweet treats?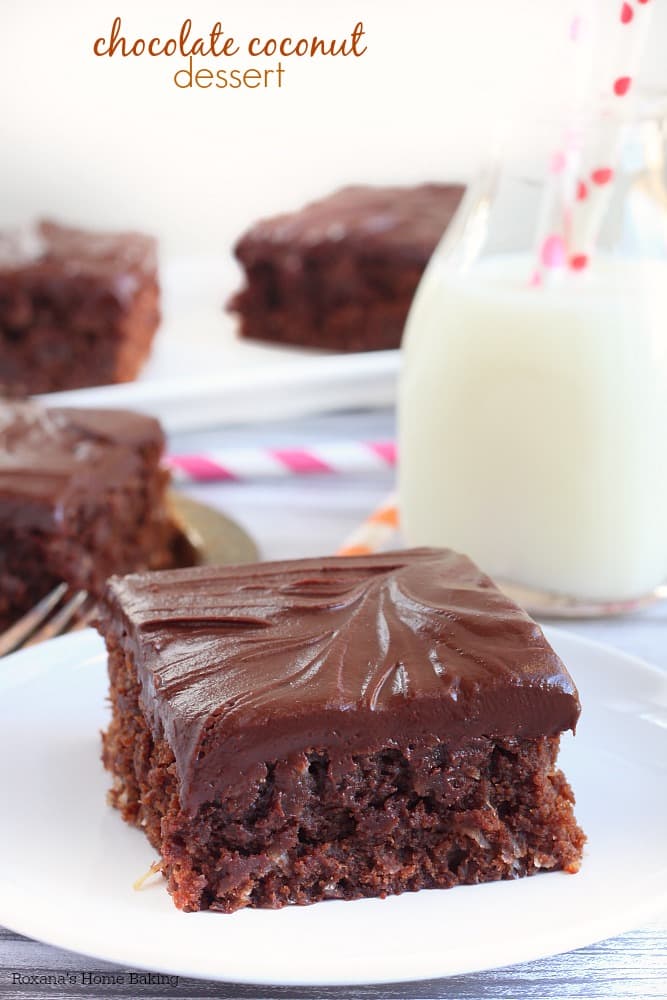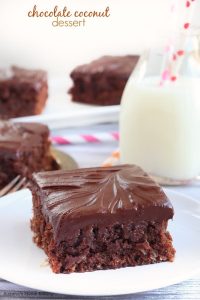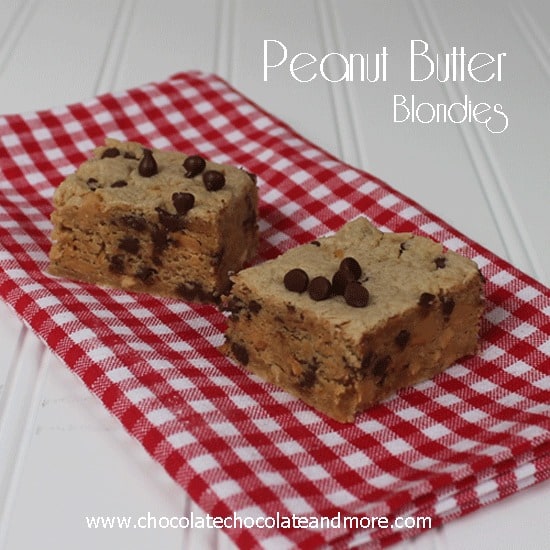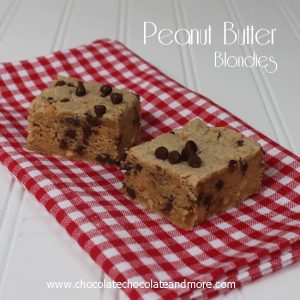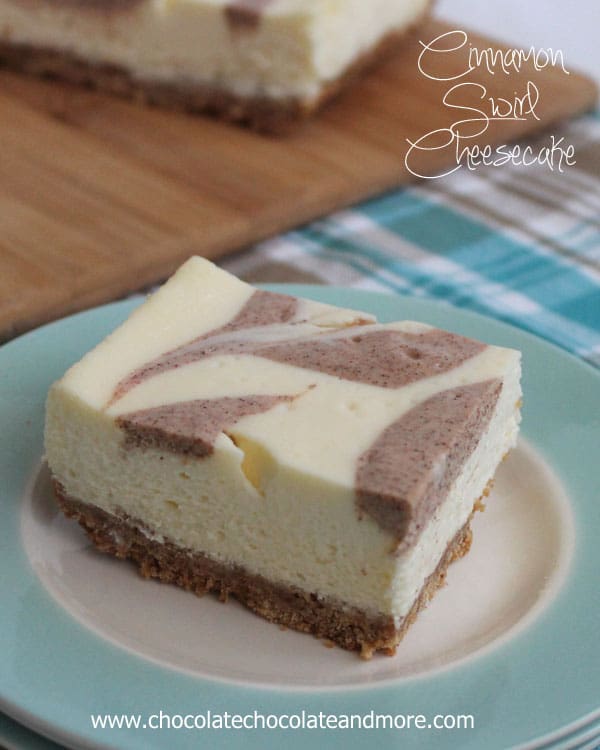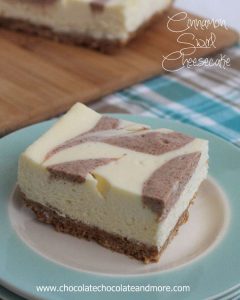 Cinnamon Swirl Cheesecake Bars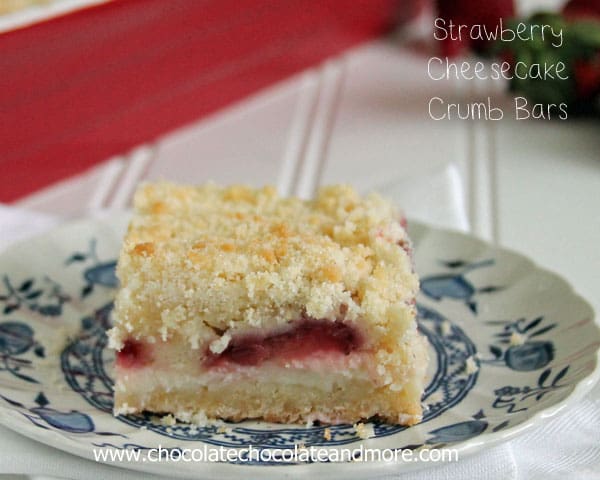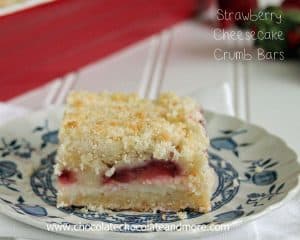 Strawberry Cheesecake Crumb Bars