Coffee Cake in a mug-when you just want one serving, not a whole cake, and it's so good!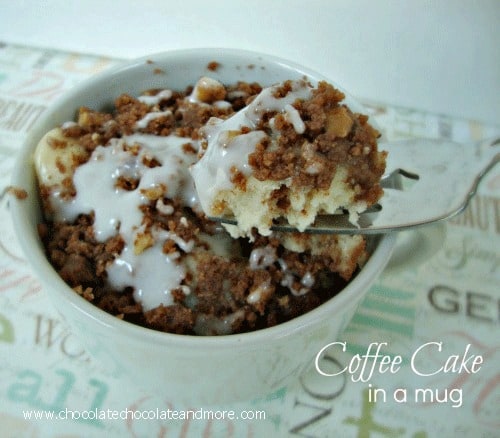 I've saved the best for last.
This one is a little bit of work but it's so worth it!
I love coffee cake fresh out of the oven, still warm, with a little glaze drizzled over top.
Now I can have it any time I want! And in less than 10 minutes, probably 5 if I don't get distracted.
This is a true mug cake, one large coffee mug all to yourself or you could be nice and make it in two small mugs and share one with a friend, or your husband.
Or you could eat them both yourself, I won't tell.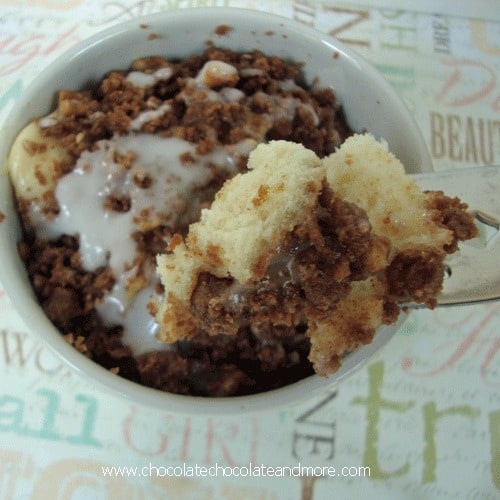 Connect with Chocolate Chocolate and More!
Coffee Cake in a mug
adapted from
Prudent Baby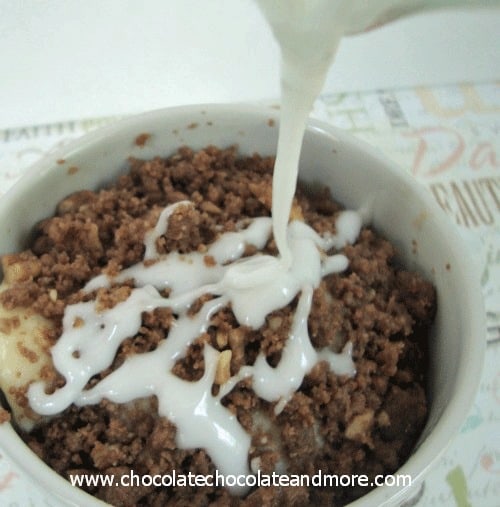 Get your fork out and enjoy!
I can see myself making these the night before for the kids, putting them in the fridge and then letting them pull them out before school in the mornings. Oh yes, super cool mom points!
Looking for more mug cake ideas? Check out these other yummy cakes!
And if you still want more sweet treats