Cinnamon Sugar Biscotti-perfect for dunking and makes a great gift!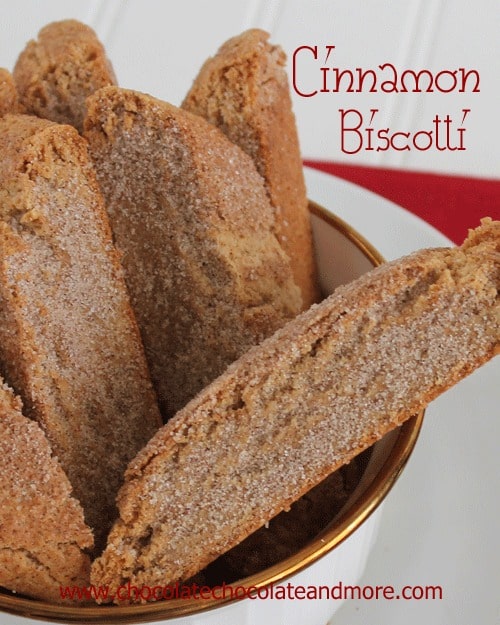 So I went to Walmart today. It was time for the monthly run. I had my list. I knew what I needed to get. I also knew I needed to do a little Christmas shopping. It started out innocently enough. I went and picked up shampoo and hair color (I used to be a natural blonde, now I need a little help.) Then I headed over to the toy section. I'm shopping for ages 13, 10, 8 and 6 girls and 15 and 2 boys. The "big" gifts have already been purchased so it's looking for the smaller things but let me tell you, in this day and age of everything's electronic…
I did pick up a few small items, stocking stuffer type stuff, but really, I need some ideas. All the stuff that would be cool for the 2 year old, said ages 6+, I'm probably a bad Grandma but I got him a nerf gun anyway. Hey, the kid has two older sisters, he needs to learn to defend himself!
And girls, they should be easy to shop for right? NO! The 13 and 10 year old would love a bucket full of makeup  but I have a problem with letting my girls go around town looking like clowns. And honestly, how many lip glosses does a girl need? I did find some adorable fun socks for all the girls. I know, socks? I'm the mom that buys socks and underwear for everyone at Christmas.
At least the hubby is easy to shop for. We just get little things for each other and then in January, we'll go on a shopping trip, just the two of us, and get what we want.
At least my son-n-law is easy. Food. He's deployed in Afghanistan right now so care packages mean the world to him and to all that are deployed. Just a little bit of home in a box.
This biscotti was part of that care package. Biscotti is the perfect shippable food. Has a good shelf life, is sturdy, stays fresh, and yes, tastes wonderful. I loved this with my morning coffee, a grown up Cinnamon toast.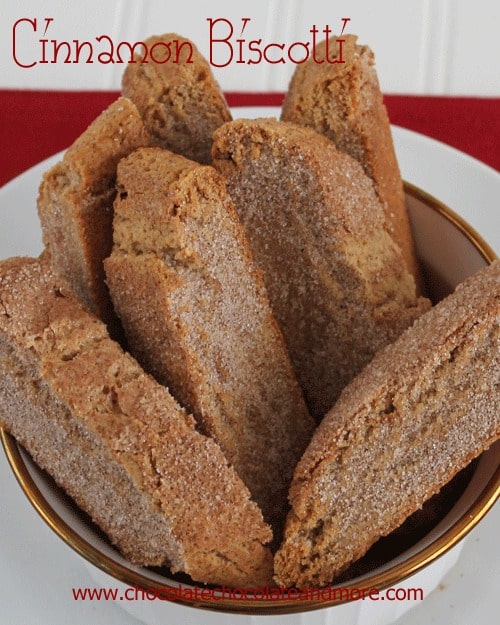 Cinnamon Sugar Biscotti
adapted the Busty Baker
want more great food gifts?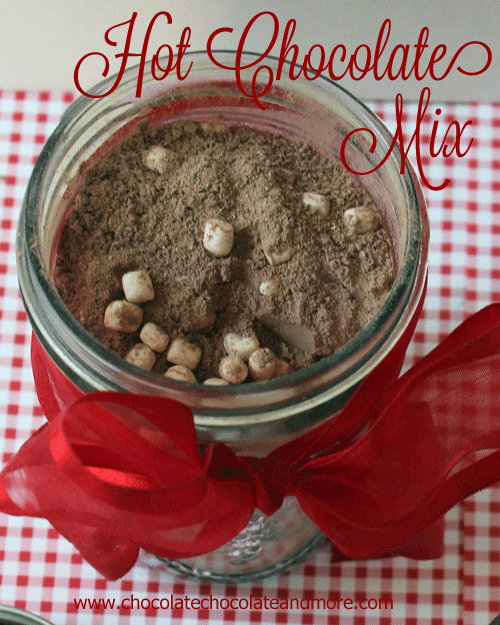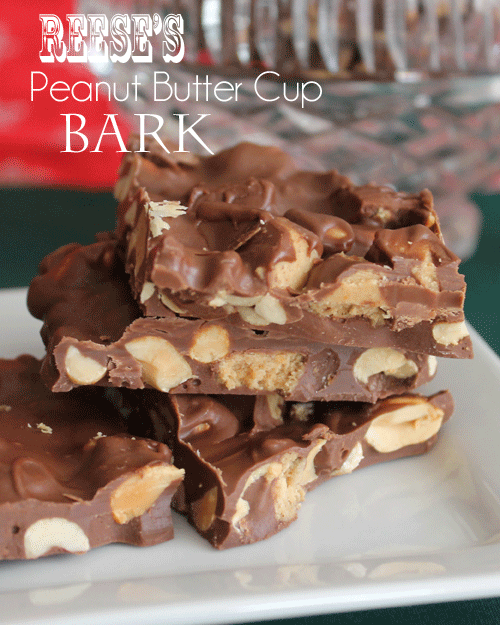 Reeses Peanut Butter  Chocolate Bark