Cinnamon Churros-a tasty deep fried Mexican pastry covered in Cinnamon Sugar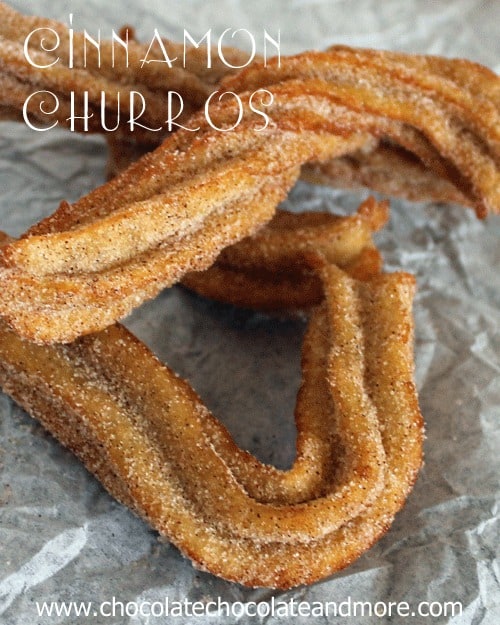 Have you ever had a Churro? I've had them maybe 6-7 times my life. It's a Spanish Pastry. Deep fried but not greasy, crunchy, sweet but not too sweet. Down in Miami, when I lived in South Florida, you could easily find them. And you wanted them fresh. Just amazing.
I've been in Georgia 15 years now. I hadn't even thought about a Churro until we took the kids to Disney and Universal Studios 2 years ago. Oh and if you love Harry Potter, like we do (we've all read every book and watched the movies over and over!) you've got to go to Universal in Orlando. You really feel like you are at Hogwarts, in Hogsmead, oh, oh oh! And Butterbeer is the bomb! I could make myself sick on that stuff. And when you go into Olivander's Wand Shop, they recreate the scene form the movie with Harry picking out his wand. The chose my son to play Harry. A moment in time I know he'll never forget.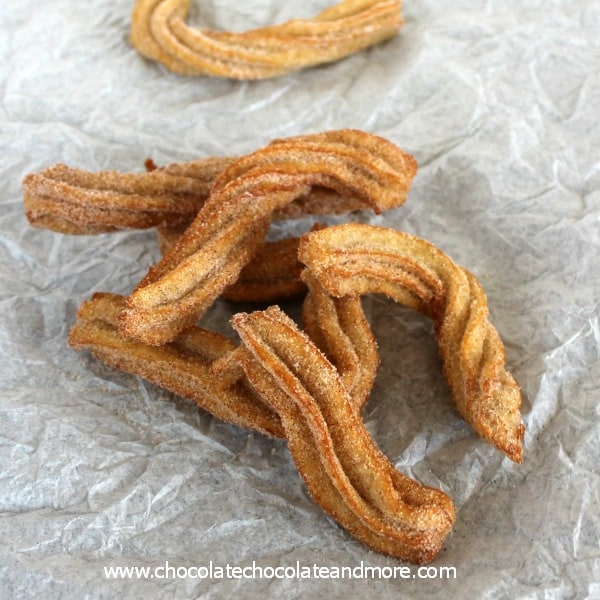 Sorry, I got distracted, anyway, we had Churros while there. The kids loved them. I knew I'd search the internet when we got home to find a recipe. Life went on, I forgot about Churros. Then I stumbled across  Mowielicious. It was her photography that drew me in. She is fabulous. I can't even tell you how I found her, probably pinterest. Her Churros are a work of art, and she serves them with a chocolate dipping sauce.
It was her recipe that sealed my fate. I did have to do conversions to American standard measurements, but her instructions were easy and my Churros turned out just like we all remembered them.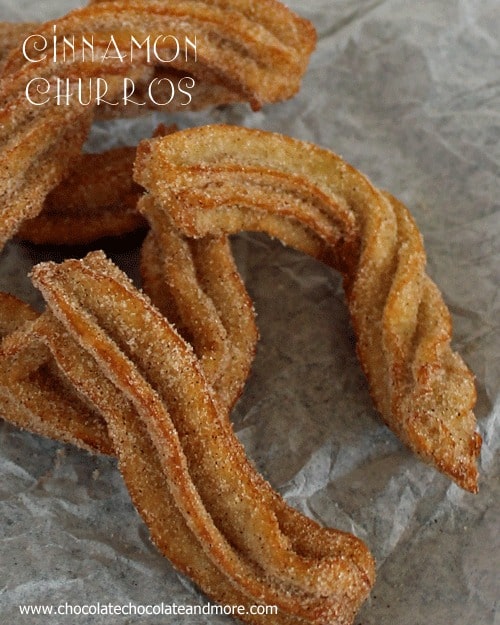 Cinnamon Churros
adapted from
Mowielicious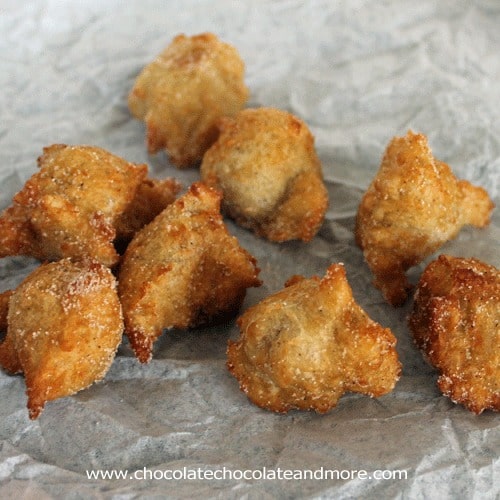 Want more fried yumminess in your life?