Chocolate Syrup Swirl Cake – because don't we all love chocolate syrup?
Hershey's.
Just the thought of that name brings chocolate to the mind.
So what's a girl to do when wandering through her favorite used book store
when she sees a cookbook called
Hershey's Incredibly Easy Recipes?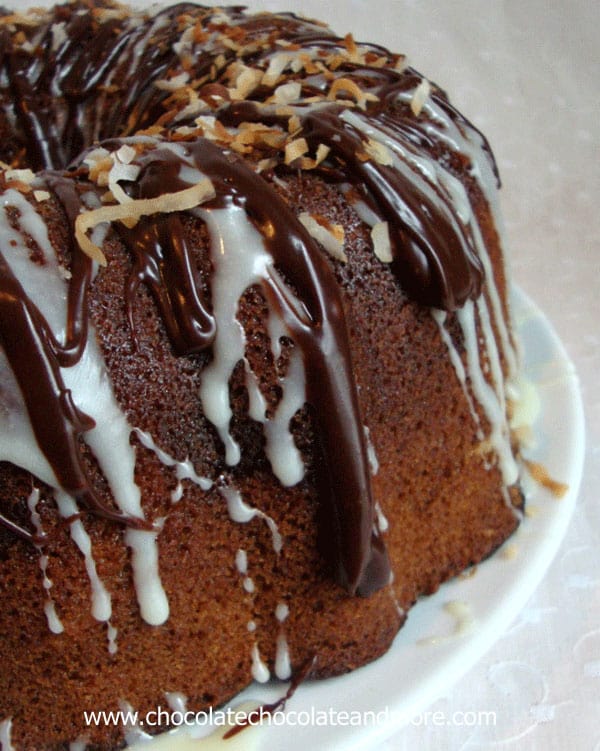 Of course I bought it, along with a few other books. I have about 30 recipes in this book, marked for trying.
But Chocolate Syrup Swirl Cake was to be first. It has chocolate syrup in it. And just like chocolate chips, cocoa powder, sugar and flour. I always have chocolate syrup in the house.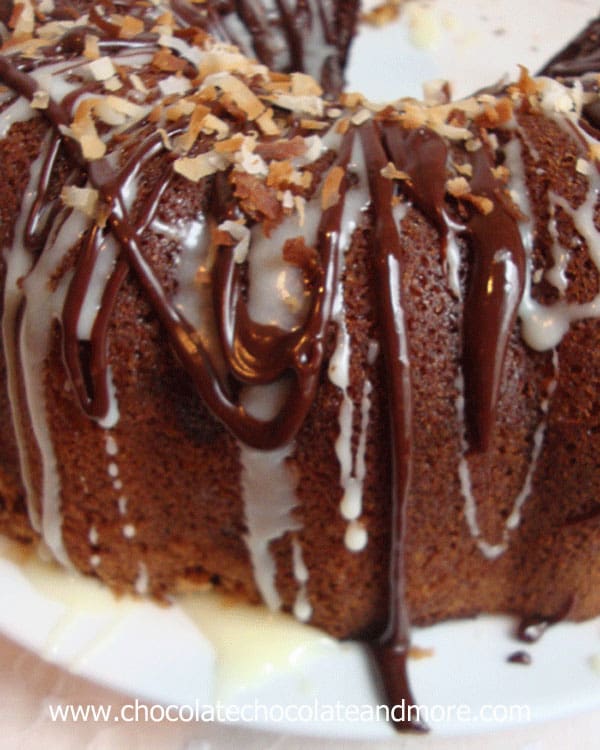 Chocolate Syrup Swirl Cake
adapted from Hershey's Incredibly Easy Recipes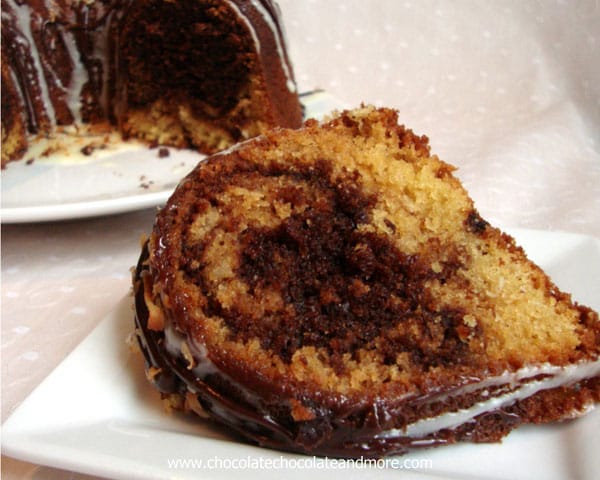 This cake was wonderful! I loved the moistness the coconut added to the cake. The swirl is a bit hit or miss in the middle. In parts of the cake it's just a big delicious blob of chocolate but every crumb was delicious!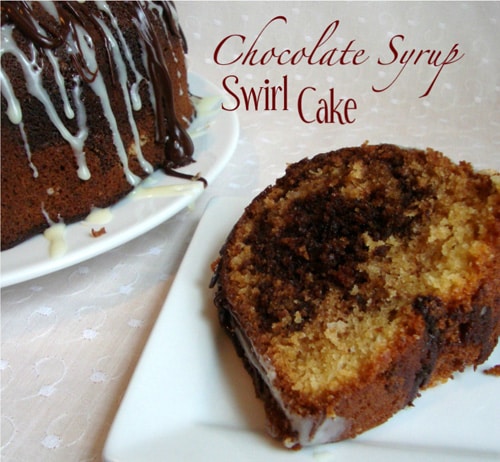 Want more cake?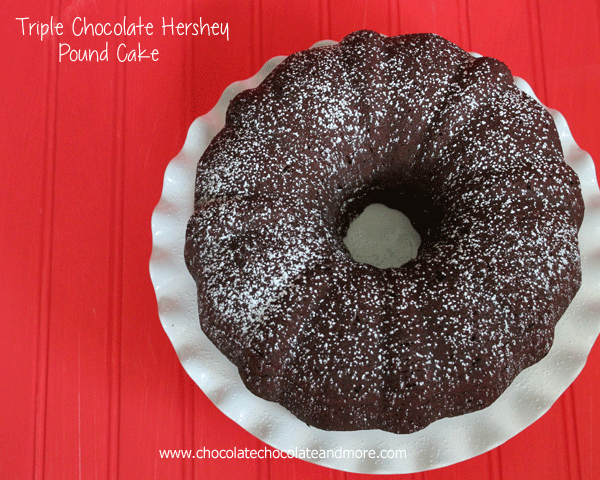 Triple Chocolate Hershey Pound Cake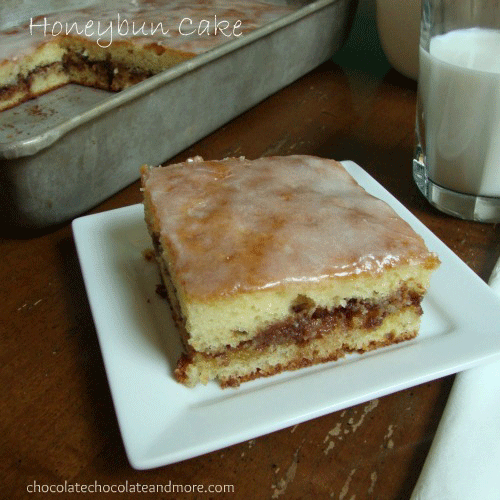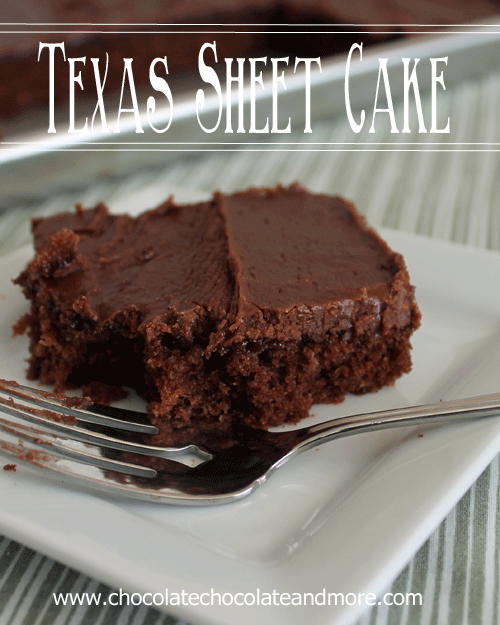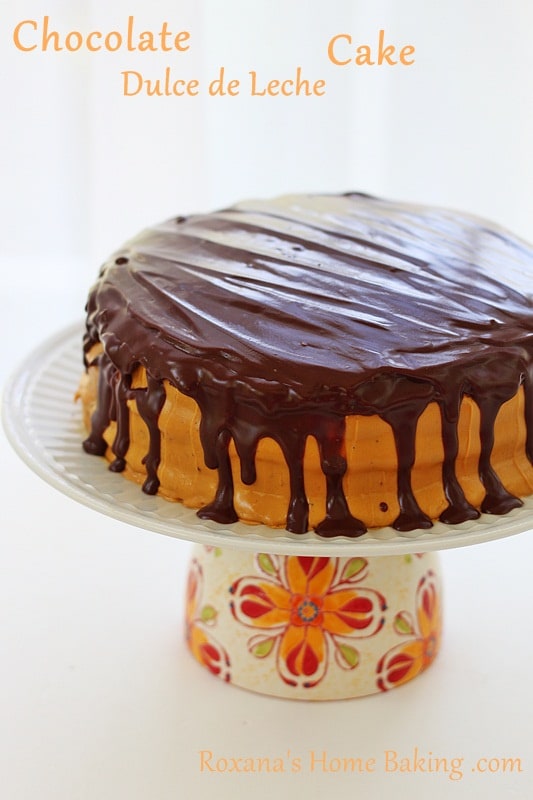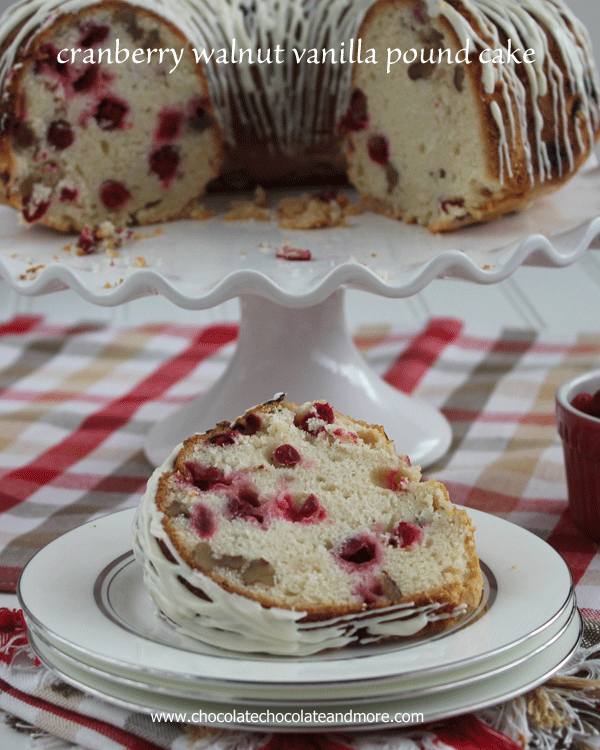 Cranberry Walnut vanilla Pound Cake