Who can resist hot beignets – especially if they're filled with chocolate? You can make these Chocolate Filled Beignets in 15 minutes because they only require four ingredients.
Mardi Gras is in full swing, and that always makes me think of my favorite treats from my visits to New Orleans. One of my favorite sweet treats is a fresh hot plate of beignets fresh out of the cooking oil, topped with messy white powdered sugar – the kind that leaves you wiping the front of your shirt as often as you wipe your mouth and hands. Joan loved beignets too. A few years ago she organized a family trip to New Orleans to celebrate her mother's birthday. We spent hours waiting to get hot beignets. I'm pretty sure she would have improved upon them with some added chocolate.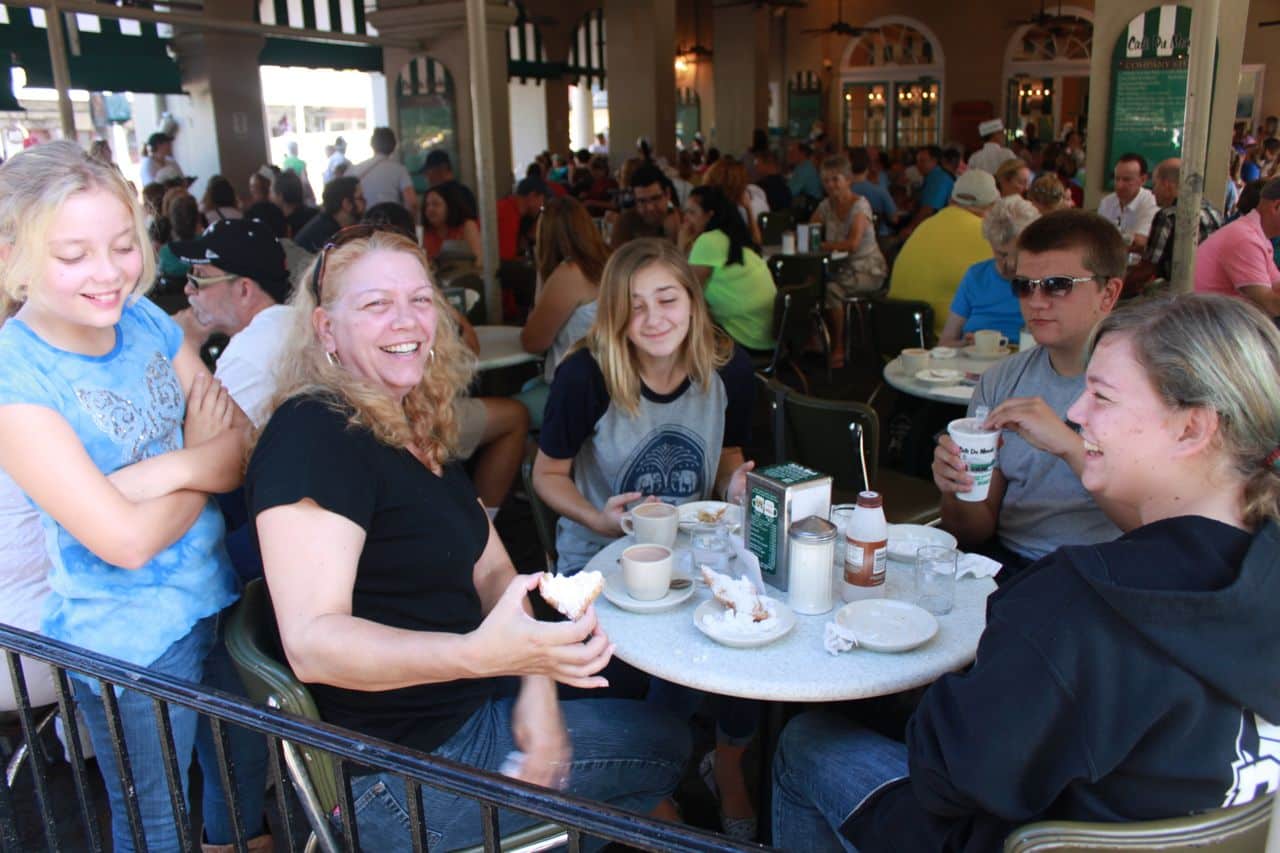 When I decided to try and make my own version of beignets at home, I discovered it wasn't anywhere near as easy as I expected. Most recipes involve 10-12 ingredients, and up to three hours of total start to finish time. A hot beignet could be worth the effort but when I added chocolate to the middle, the consistency never turned out quite like I wanted.
Finally, one day when I was trying to find yet another recipe, I stumbled across one that seemed to solve all of my problems – it only takes four ingredients and it takes far less time to make than standing in a Saturday morning line at Café Du Monde! I gave it a try, and ended up with delicious, ooey, gooey chocolate-filled beignets that had friends and family smiling with powdered sugar and chocolate covered faces as they chowed down on these easy treats.
Thanks to the Pillsbury website for the initial basic beignet recipe. I have added my own very easy twist to get that melty chocolate middle that makes these Chocolate Filled Beignets even better.
You might also like: