Chewy Bars-Similar to a blondie but loaded with pecans and chocolate chips!
OK, I have to say, These are really called Chewy Bread. But I have no idea why, this is a sweet bar.
More like a Blonde and very easy to make.
Remember all that self-rising flour I bought? This was another recipe that had a million zillion versions when I did a recipe search.
All had the basic ingredients, butter, flour, brown sugar, eggs.
Most had nuts.
A few had Chocolate chips.
You know which one I chose…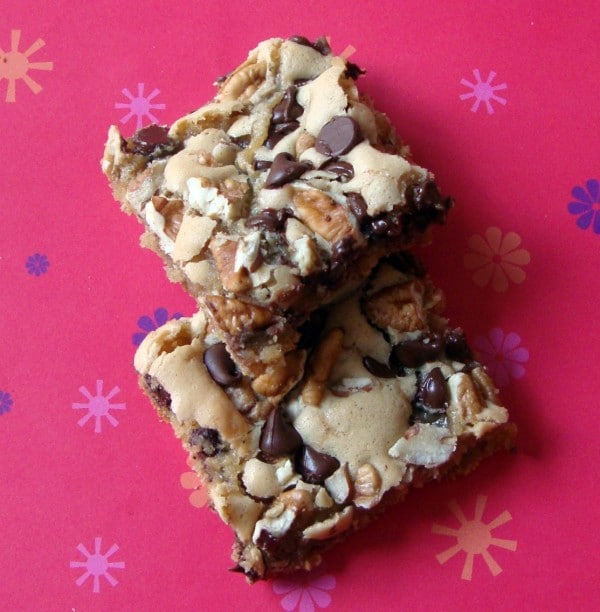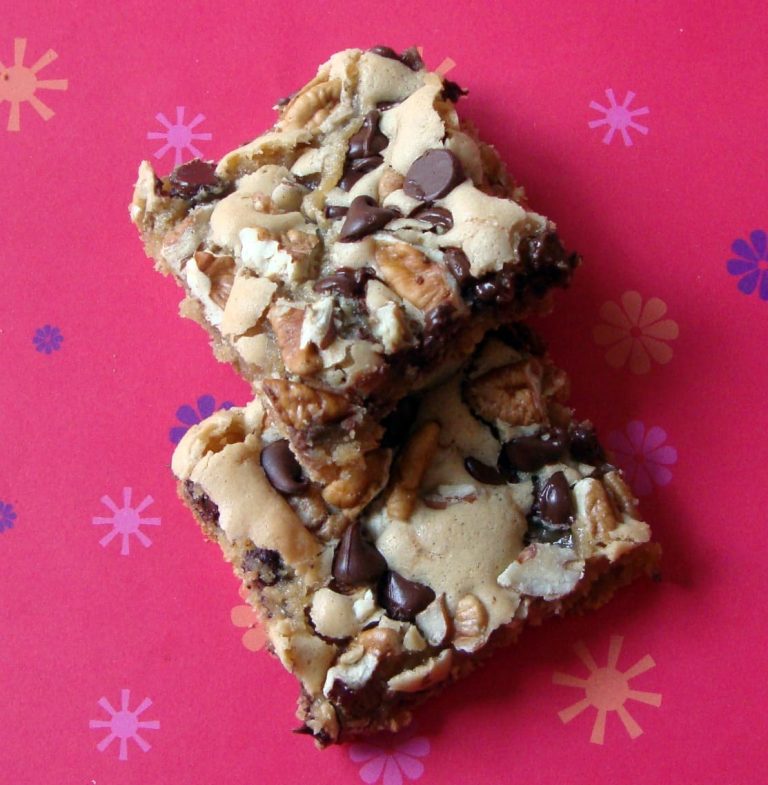 Chewy Bars
adapted from Cooks.com
And just like a brownie, the edges and corners are the best!
Looking for more bar recipes?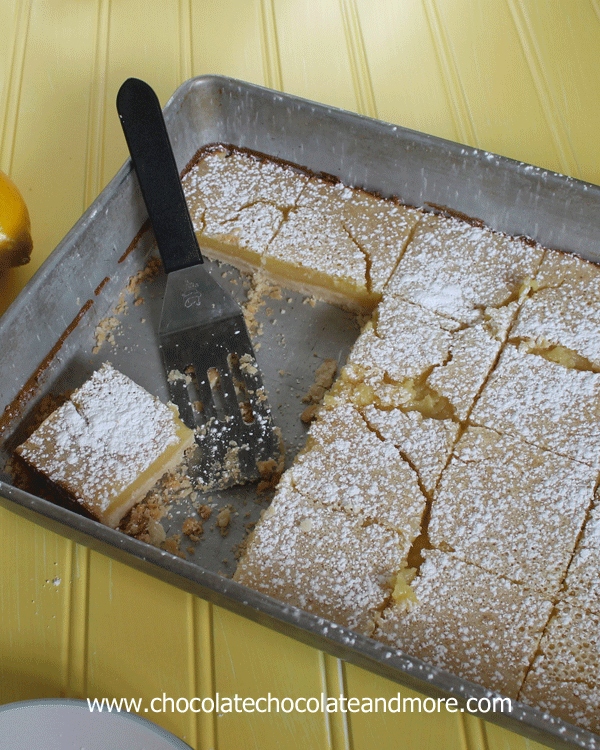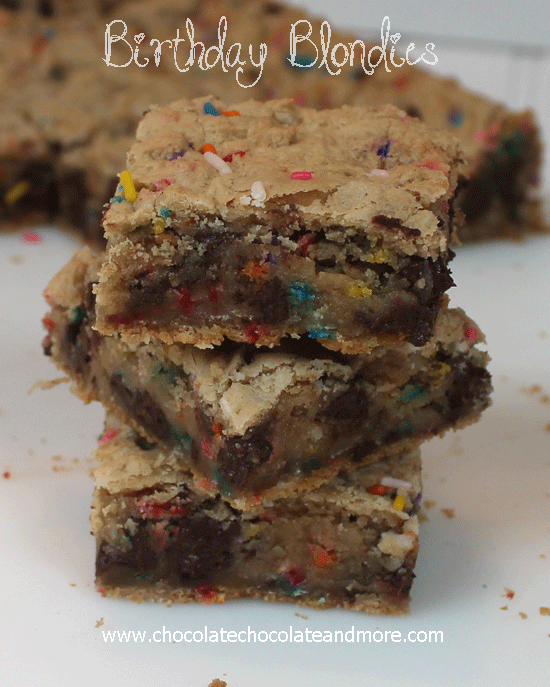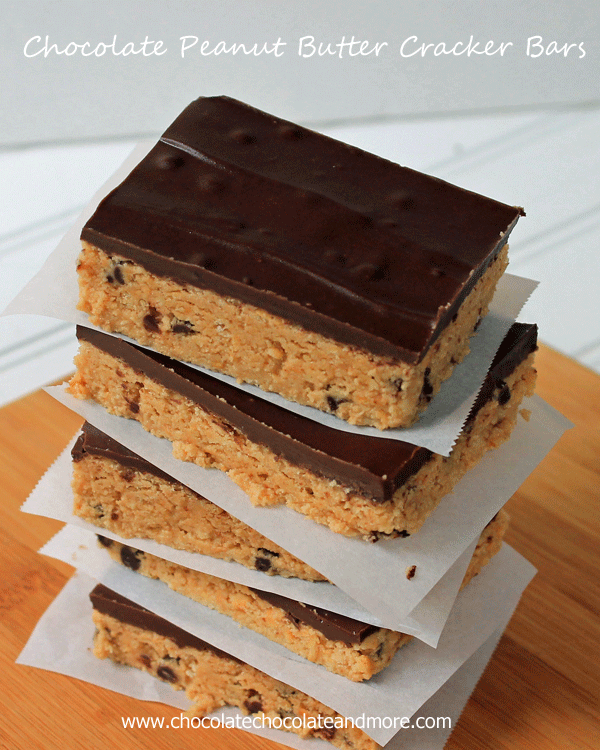 Chocolate Peanut Butter Cracker Bars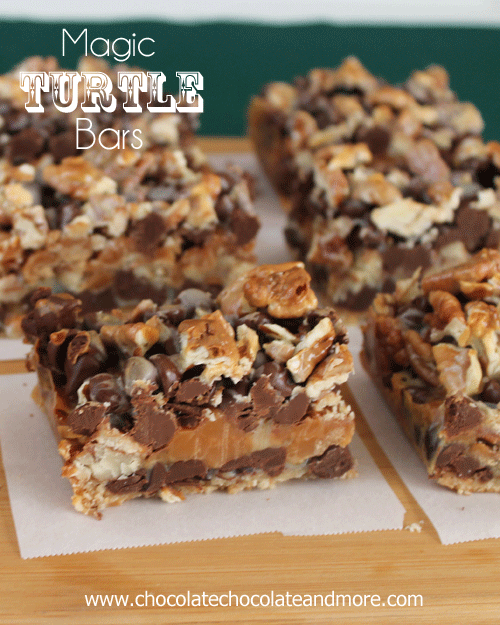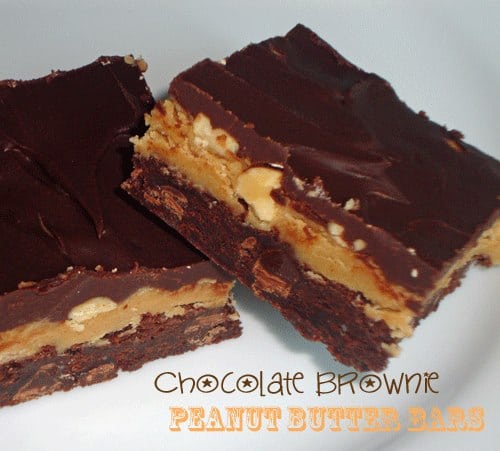 Chocolate Brownie Peanut Butter Bars