Rolo Crinkle Cookies are easily made and baked till perfectly chewy!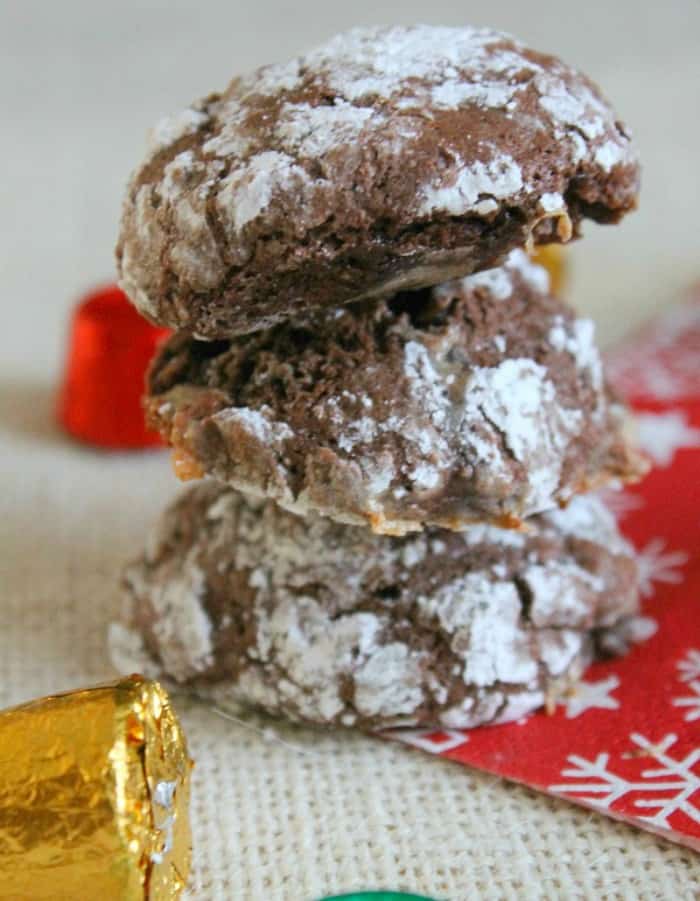 Hey everyone! It's Nancy from The Bitter Side of Sweet back here bringing you cookies today! Last time I was here I shared with you these Chocolate Cherry Tarts! They are still my all time favorite tart!
A lot has changed since I was here last with you. The seasons and life among other things. What has not changed is the amount of awesome recipes here on Chocolate Chocolate and More! I hope you guys are enjoying seeing all the new recipes that are coming your way!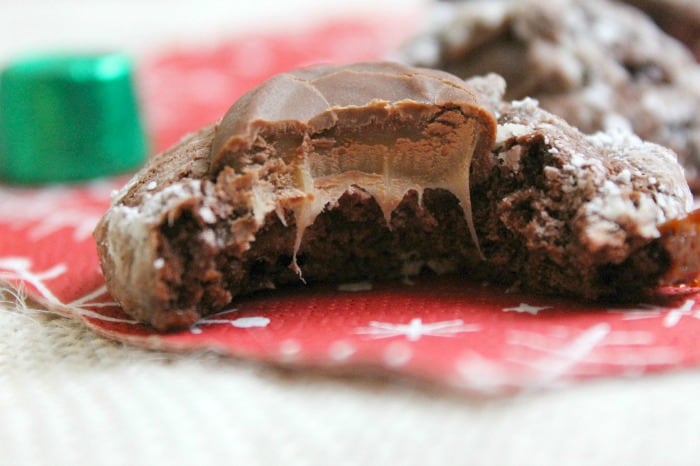 Lately I have been completely obsessed with crinkle cookies, so I thought I would make some for you. This time, I added rolos. Joan made some Rolo Pretzel Turtles for you a few years back so I didn't think you would mind if added some to cookies!
Yield: 18 cookies
Rolo Crinkle Cookies
Ingredients
1 cup flour
⅓ unsweetened cocoa powder
½ tablespoons baking powder
⅔ cup sugar
2 eggs, room temperature
1 teaspoon vanilla
1 cup powdered sugar
10 rolos, chopped and frozen
Instructions
Preheat oven to 375 degrees.
Line 2 cookie sheets with parchment paper or baking mat, set aside.
In small bowl whisk together flour, cocoa powder and baking powder.
In mixer whisk together sugar and eggs. Add vanilla.
Slowly add flour mixture and continue to mix till incorporated. Stir in rolos.
Refrigerate dough for 15 minutes.
Place powdered sugar in a small bowl.
Scoop out 1 tablespoon cookie dough and roll into powdered sugar.
Place on prepared cookie sheet 2 inches apart from each other.
Bake for 8 minutes. Allow to cool for 2 minutes then remove from sheet and continue to cool completely on cooling rack. ENJOY!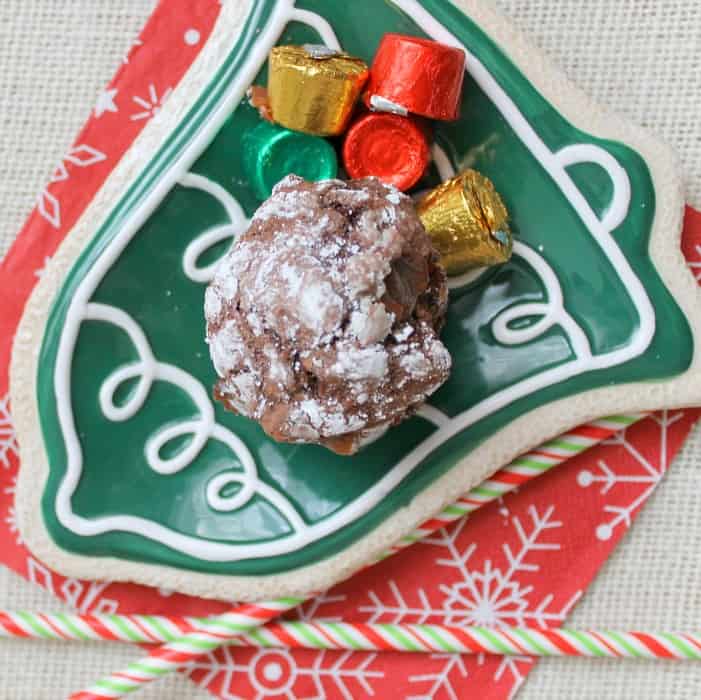 If you like crinkle cookies, you might like these!