Pie Crust Cookies, when your pie crust recipe is so good it doesn't need filling!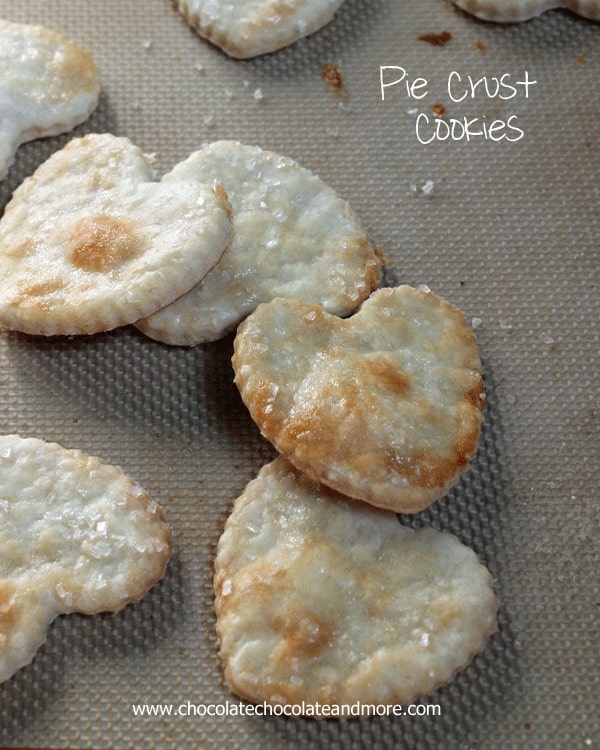 So I made my Lemon Curd. What to do with it. Yes, you can eat it right off the spoon but I really wanted a light cookie to have it on. I'd seen these Pie Crust Cookies from Big Red Kitchen.  So simple, and perfect. Just get some frozen pie crust, unroll, cut and bake.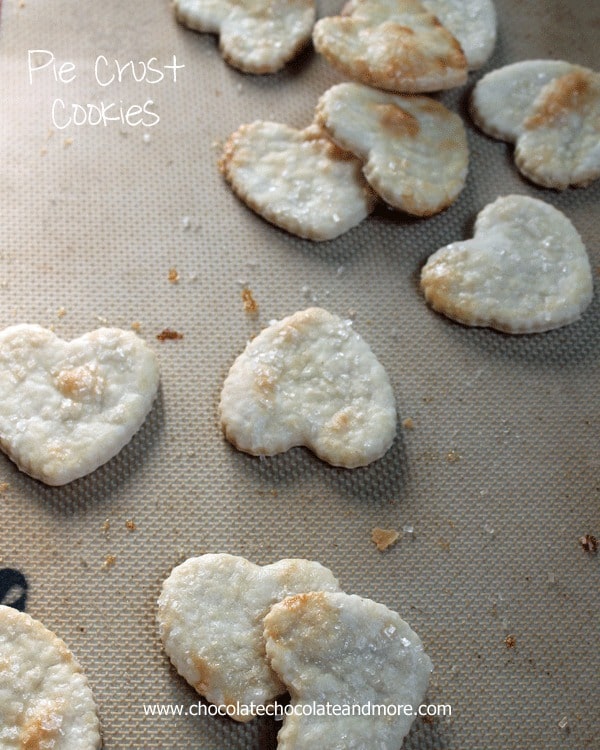 I love a good pie crust.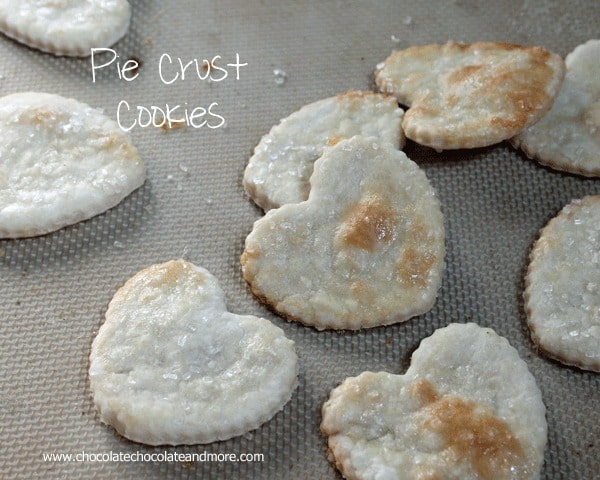 This recipe is one very similar to the one I use for pies, when I take the time to make it from scratch but I wanted something a little sweeter since it would have to stand alone.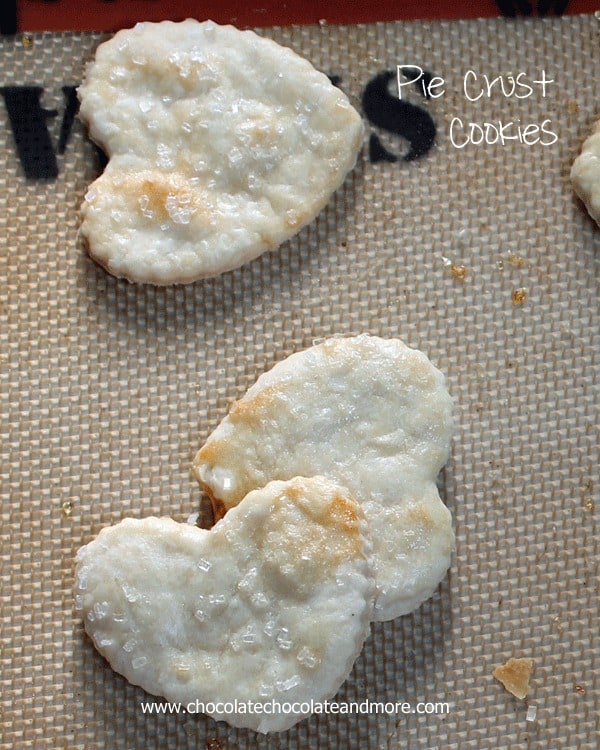 Connect with Chocolate Chocolate and More!
Save your favorite recipes to your personal recipe box with the 

 button on all my recipes! Create a Meal Plan with your "favorite" recipes and the ingredients will automatically be added to your own Grocery List!
Pie Crust Cookies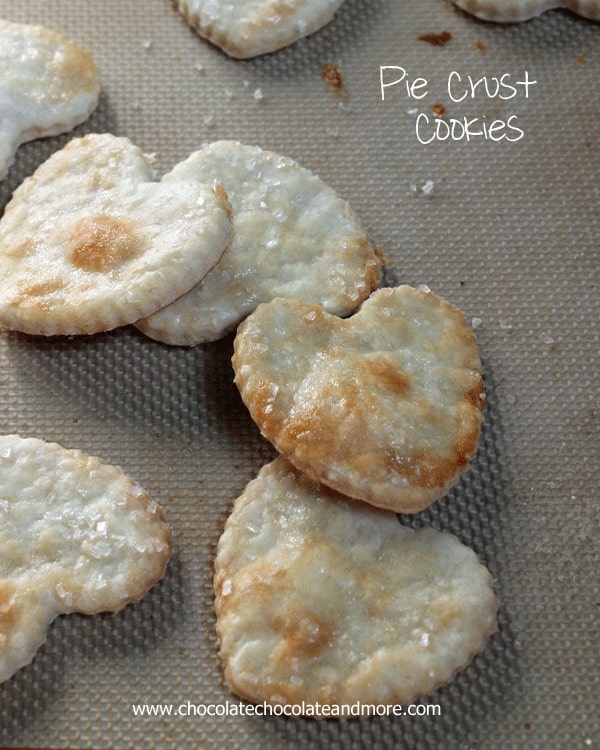 Ingredients
3 cups all purpose flour
1 1/2 teaspoons salt
3 tablespoons sugar
1 cup shortening
1 egg
1 teaspoon distilled white vinegar
5 tablespoons cold water
Sugar for dusting
1 egg white
1 teaspoon water
Instructions
In a bowl combine flour, salt and sugar, stir to blend. Using a pastry cutter, cut in shortening, it only takes a minute or two.
In a small bowl beat egg then stir in vinegar and 4 tablespoons of water. Reserve 1 tablespoon of water, you may not need it.
Pour egg mixture into flour mixture and using your pastry cutter, blend till a soft dough forms. If your dough is dry add a little bit of the remaining 1 tablespoon of water, you don't want the dough wet.
If your dough is dry add a little bit of the remaining 1 tablespoon of water, you don't want the dough wet.
Wrap dough in plastic wrap and refrigerate for 30 minutes.
Preheat oven to 400 degrees. Divide dough in half and roll out to less than a 1/8 inch. The thinner the better for these cookies.
Slice any way you like. Or use Cookie Cutters.
Repeat with other half of dough or save for another use.
Place on a baking sheet, brush with egg wash (combine egg white and 1 teaspoon water) and sprinkle with sugar. Bake for 10-12 minutes until just starting to golden around the edges.
Notes
https://chocolatechocolateandmore.com/pie-crust-cookies/
Copyright Chocolate Chocolate and More
 These were a perfect afternoon treat with the Lemon Curd.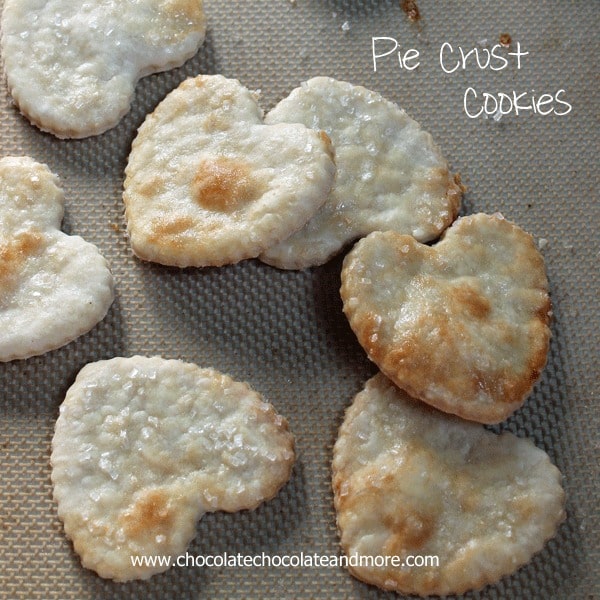 how about some more cookie ideas?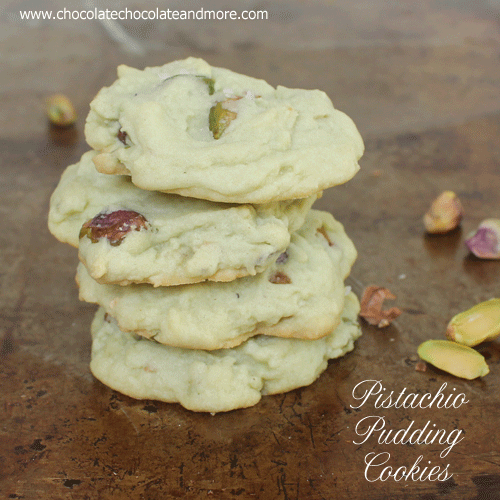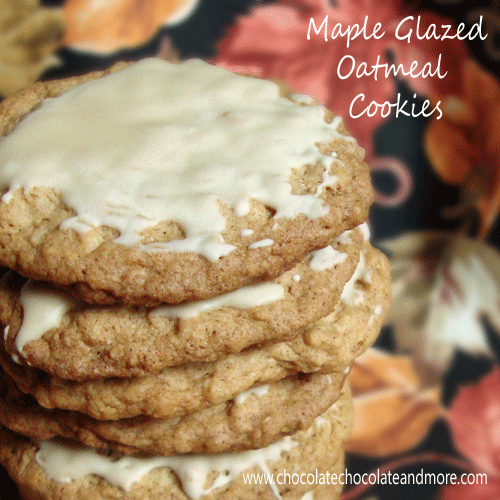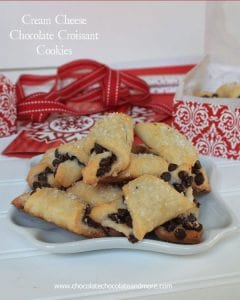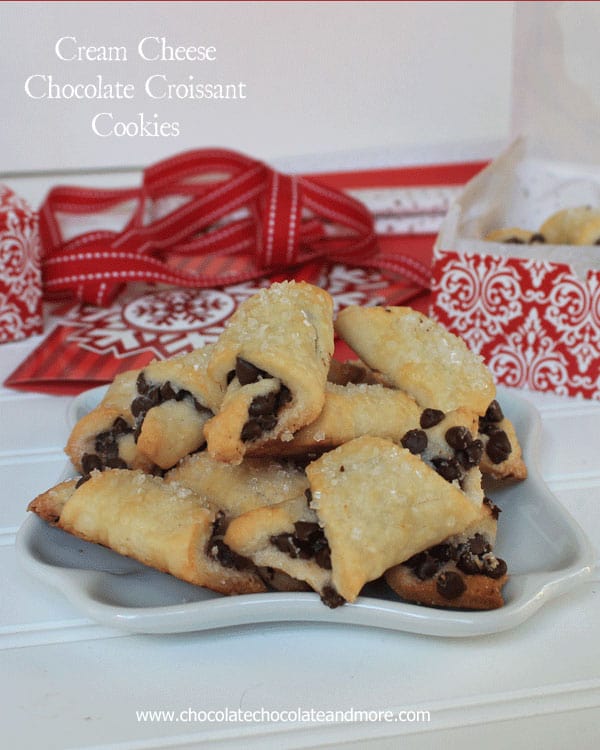 Cream Cheese Chocolate Croissant Cookies