Cream Cheese Bacon Bites-these appetizers are so easy to make an won't last long at any party!
This recipe has been around forever. I originally learned it through a Pampered Chef consultant. It was one of those recipes they made when they came to the house for a party.
My family's been in love with it ever since.
We probably have bacon in some form around my house about every 2-3 weeks. But when I cook it up, I'll usually cook 2 pounds so I have extra for salads, in other recipes and for these rolls.
By the way, who else cooks their bacon in the oven?
Set the oven to 375 degrees, place strips of bacon on a baking tray. I have an old tray I use just for items like this. Bake for 6-8 minutes, flip bacon then 7-8 minutes more, depending on thickness and how crisp you like it.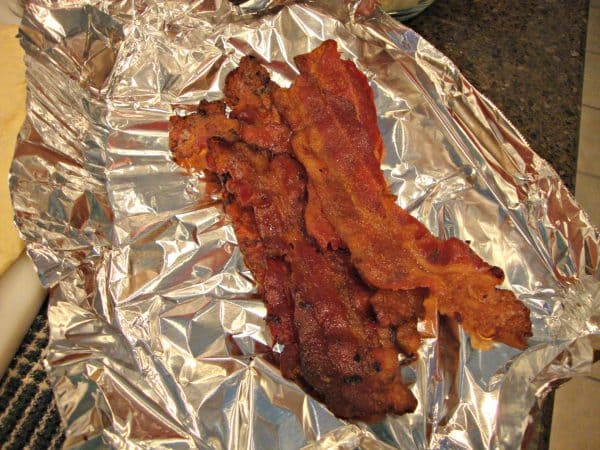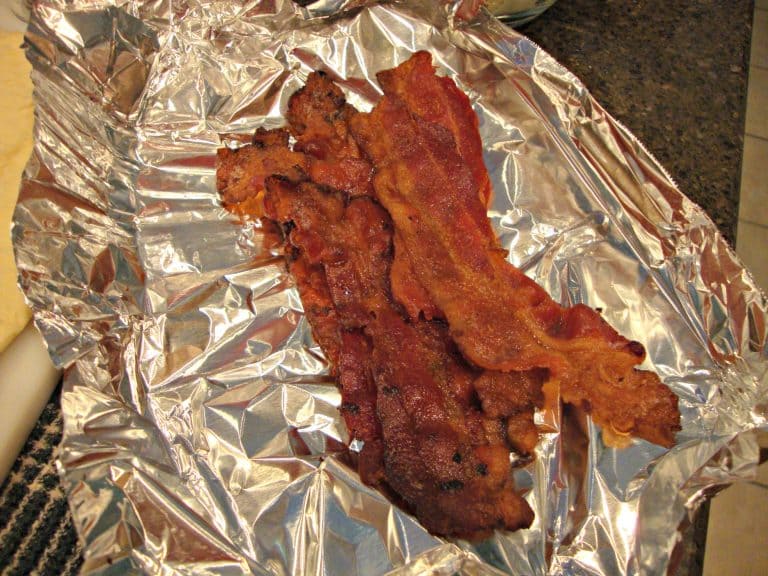 Perfect every time.
So back to this recipe. Since the recipe came from Pampered Chef, you should bake it on a baking stone but if you don't have one, use a cookie sheet.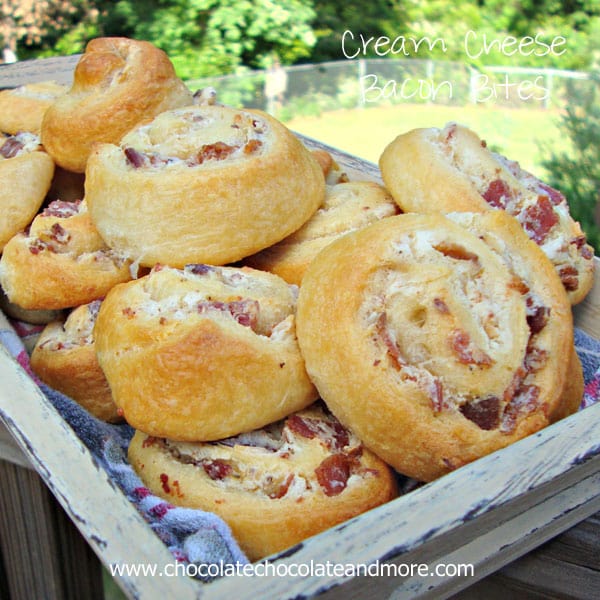 Connect with Chocolate Chocolate and More!
Save your favorite recipes
 to your personal recipe box with the 

 button on all my recipes! Create a Meal Plan with your "favorite" recipes and the ingredients will automatically be added to your own Grocery List!
adapted from Pampered Chef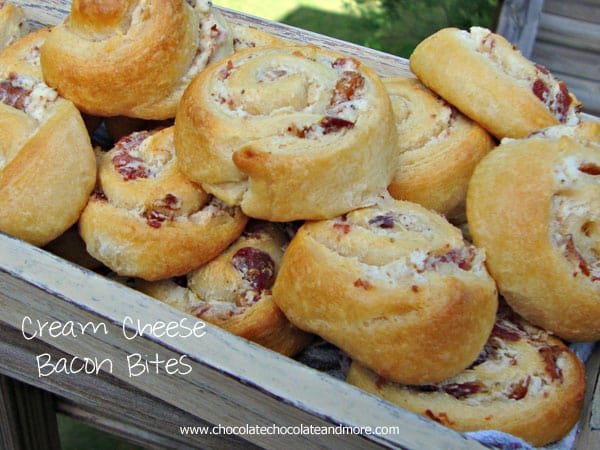 Want some more party treats?