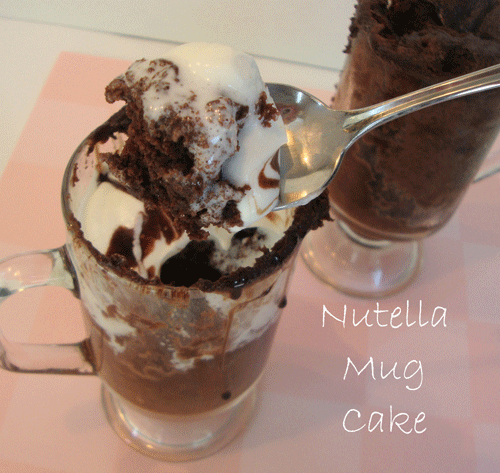 We're still on Mug Cake week!
This was one of my favorites. And I don't even like Nutella. Honestly, I've tried. The kids love the stuff, Peanut Butter and Nutella sandwiches, spread on a Ritz cracker, dip fruit in it. The only reason I ever even bought a jar of the stuff is because my sister, years ago, told me there was less sugar in it than jelly. Any time I can cut back on the sugar and still have then think it's a treat, I'm for it.

But being a true chocolate lover, Nutella is not it. That being said, I loved this mug cake. I fought the kids for it. A rich chocolate taste, moist, and with a dollop of fresh whipped cream on top…
This one is definitely a keeper.
Be sure to not overfill your mugs.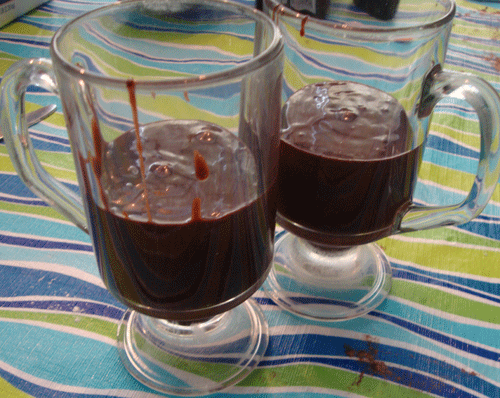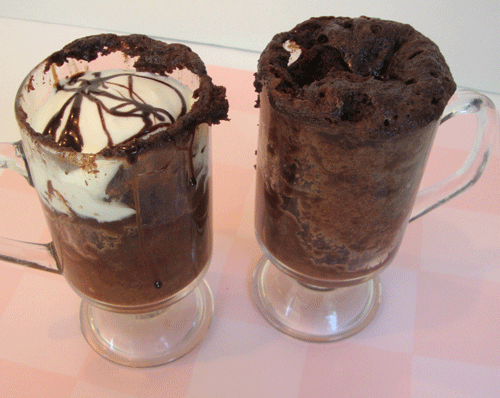 Nutella Mug Cake
Ingredients
4 tablespoons self rising flour
4 tablespoons granulated sugar
1 egg
3 tablespoons cocoa powder
3 tablespoons Nutella
3 tablespoons milk
3 tablespoons vegetable oil
Instructions
Combine all ingredients in a small bowl, mixing well. Spoon into 2 lightly greased or sprayed mugs. This cake will double in size when baked.
Cook on high in microwave oven for 1 minute, then add additional time if needed, checking every 20 seconds.
http://chocolatechocolateandmore.com/2012/07/nutella-mug-cake/
Copyright Chocolate Chocolate and More
from
Family Kitchen
Looking for more mug cake ideas? Check out these other yummy cakes!
I've linked up at some of these great parties, I always find the best ideas!