7-up Biscuits-made with soda and bisquick, you'll have a hard time eating just one!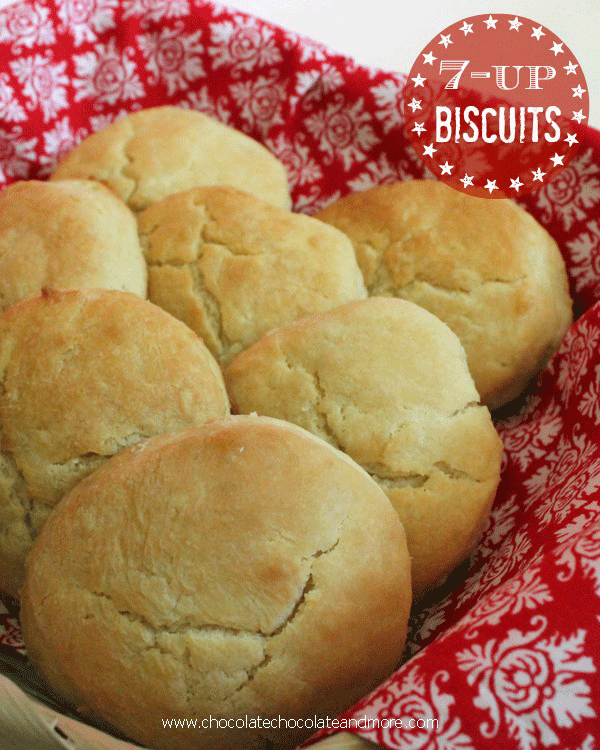 I'm lazy.
Not really, I mowed the yard today. With a push mower. And we have a big yard. And I go back over if I see a blade of grass I missed.
So after 4 hours of push mowing the grass, I was tired.
The family was lucky I didn't put peanut butter and jelly on the table with a loaf of bread.
We did breakfast for dinner.
Eggs, Bacon, Hash browns and Biscuits. Really good biscuits. These biscuits. You can't tell from the picture but there is 3 coats of butter brushed on these biscuits.
This recipe is part of an old church cookbook I have, Feeding the Flock.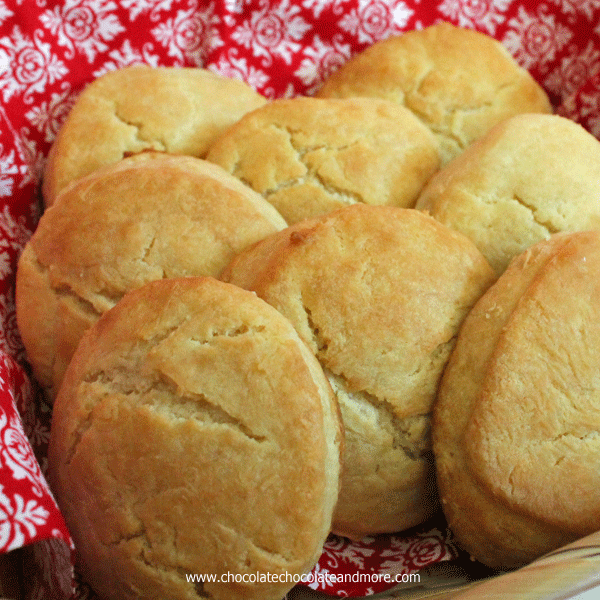 Soda Biscuits
Ingredients
2 cups biscuit mix or Bisquick
3 oz Sprite, 7-Up or any lemon-lime soda
1/2 cup sour cream
1/4 cup salted butter, melted
Instructions
Mix together biscuit mix, soda and sour cream with a fork. Shape dough into a ball and on a floured surface knead dough 10 times. (If dough is sticky add a bit more biscuit mix.) Roll dough out and cut into biscuits.
Place biscuits on an ungreased baking sheet.
Baste raw biscuits with butter. Bake at 400 degrees for about 10 minutes, basting a second time around 7 minutes. After removing from oven, baste one last time with your butter.
Notes
https://chocolatechocolateandmore.com/soda-biscuits/
Copyright Chocolate Chocolate and More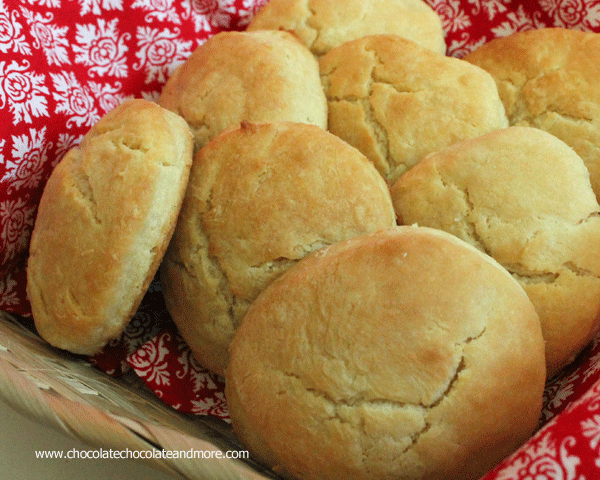 These biscuits are wonderful, full of flavor and don't need anything added but they were out of this world with a piece of bacon in the middle, yum.
Want some more easy recipes?