Grasshopper Pie-Chocolate Cookies, Andes Mint Candies and Creme de Menthe Combine to make this delightful frozen treat.
This is one of my daughter's favorite desserts.
When she saw I was making it, she asked if I was making it for her birthday (not for a month still.) She always asks for this for her birthday and I sometimes will make it for her then but pie isn't always the best choice for a now 12 year olds birthday with friends.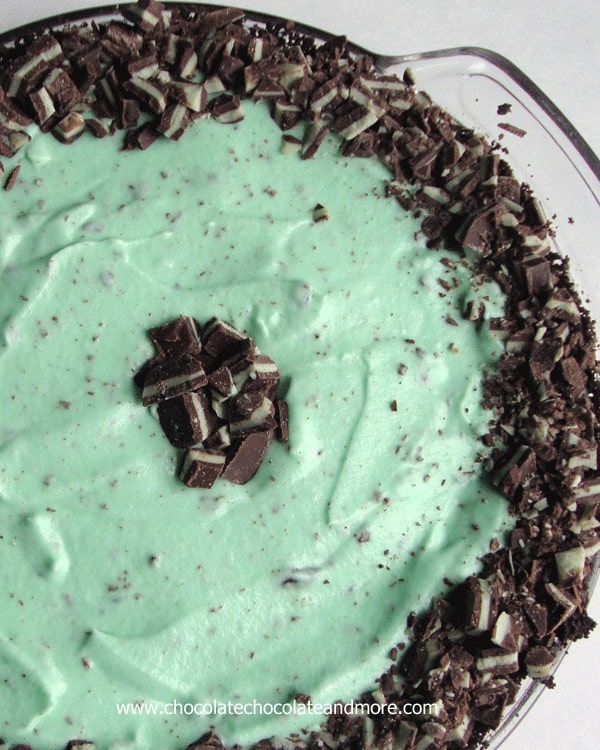 I made this pie for you. Yes I did. Because I wanted to. And because I wanted to make something green that wasn't a vegetable. For St. Patty's Day.
And I even talked my friends into making some things for you for St. Patty's Day.
Because I care.
Debi over at Recipe for my Boys made Colcannon and Irish Stew
Carrie from Carrie's Experimental Kitchen made an Irish FeastIrish Feast
Kimiko at Beachside Baker made a Shamrock Shake
Melissa at Chin Deep made Apple Bramble Cake with Bushmill's Custard
Lesa at Edesia's Notebook made Corned Beef and Cabbage Soup
Michaela at Affair from the Heart made Irish Cream Cheesecake
Be sure to check these out, only the best for my friends, from my friends!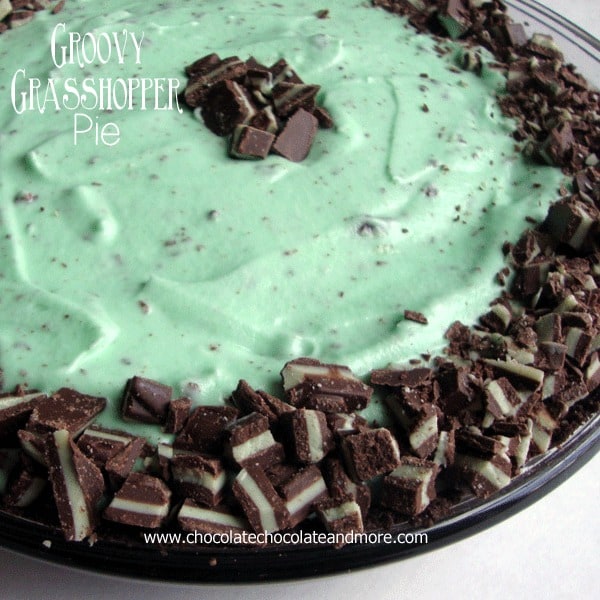 So back to this pie.
It's fast and easy to make, it's just the waiting to eat it that's hard. Oh and sharing it. Make sure the people you share with are worth it.
Connect with Chocolate Chocolate and More!
Save your favorite recipes
 to your personal recipe box with the 

 button on all my recipes! Create a Meal Plan with your "favorite" recipes and the ingredients will automatically be added to your own Grocery List!
Groovy Grasshopper Pie
from Forrest Gump: My Favorite Chocolate Recipes
this is one of my favorite cookbooks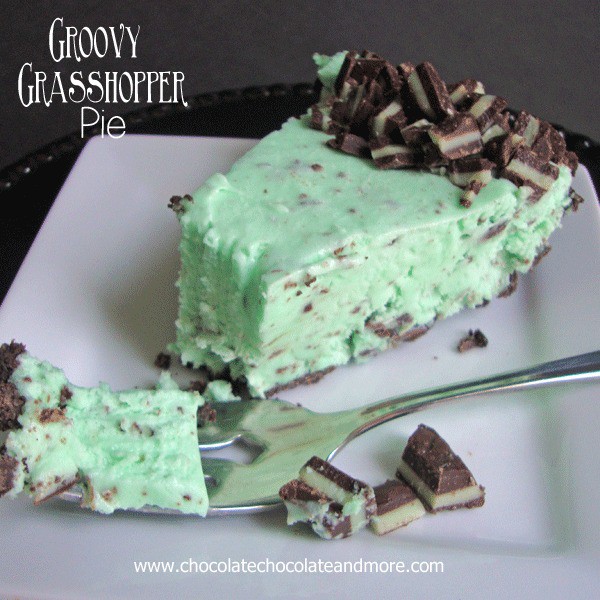 Want more?