Cream Cheese Squares-The flavor of a cheesecake, but in a bar and with a yummy crumb topping!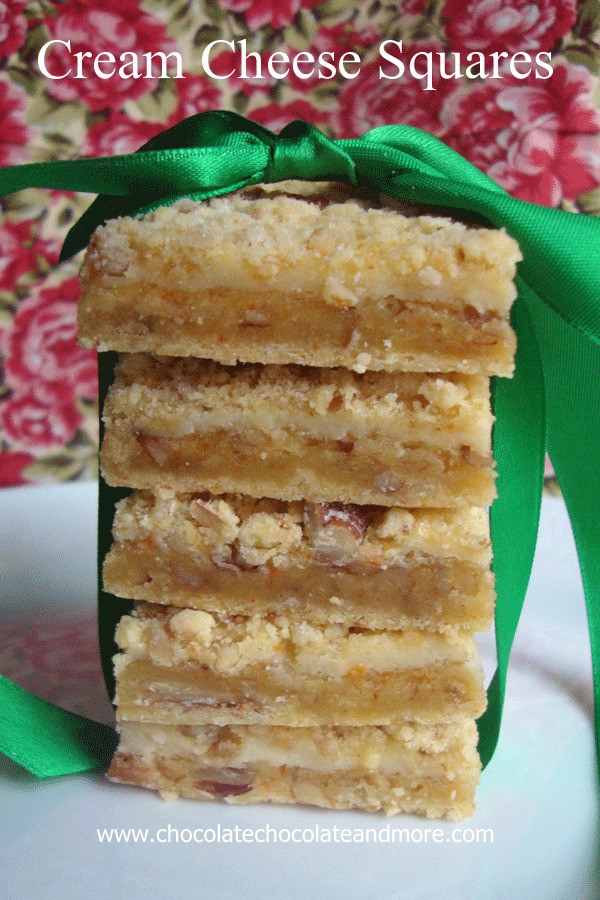 I love Cheesecake but the family is just so-so with it.
They'll eat it if I make it,
but only because it's the only sugar offered.
And I'll be fair, I love a slice of cheesecake,
But two days in a row?
No, Cheesecake is one of those things you should only have every so often.
I decadent treat, to be savored,
Not devoured like some store bought cookie.
(although we rarely buy cookies, unless it's Oreos, and that could be a whole other post!)
But I do love the first few bites of cheesecake.
The taste, the texture, the coolness, nothing else compares to it.
And don't have a slice of cheesecake after a big, filling meal. That's just rude to the cheesecake.
Cheesecake deserves full attention and a close to empty stomach.
So I can make a cheesecake, and I make a good one,
but I don't do it often.
It's not fair to the cheesecake.
But we do make these delicious Cream Cheese Bars.
I'm not claiming these are the same thing as cheesecake.
But the taste does remind you of it.
And you can definitely eat more than one at a time (hard to do with a good cheesecake.)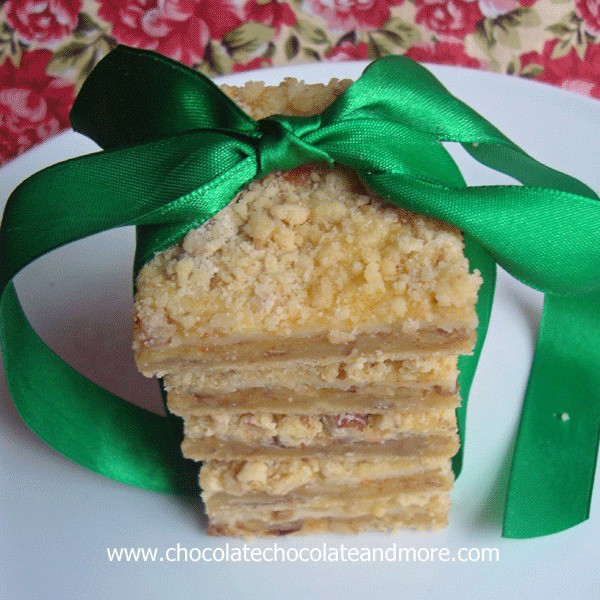 Connect with Chocolate Chocolate and More!
Cream Cheese Bars
Makes 32 bars
She probably got it from a magazine or some such place.
Need more recipes using cream Cheese?