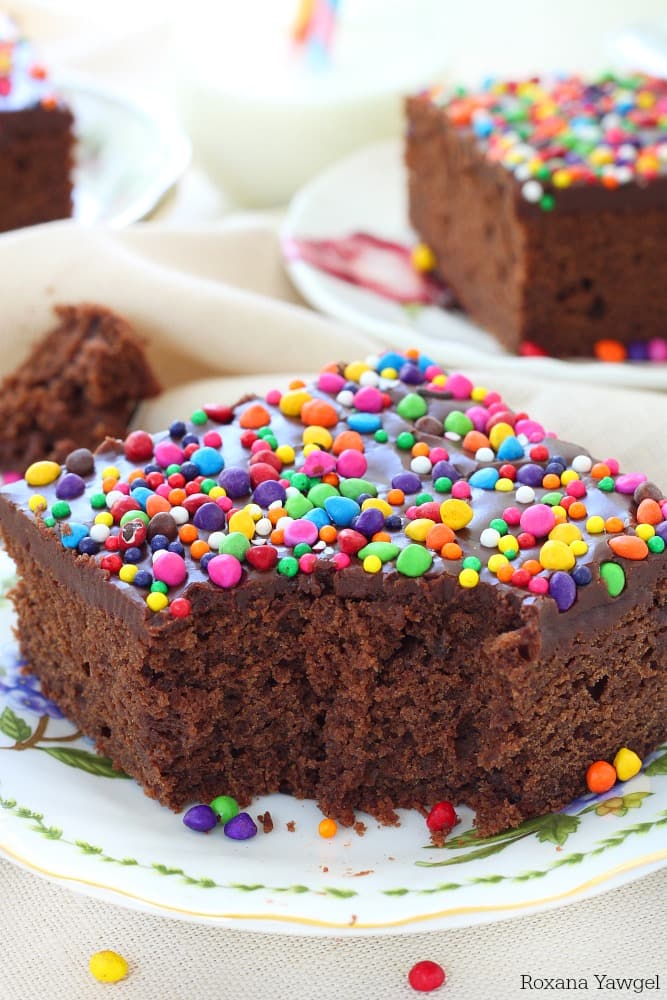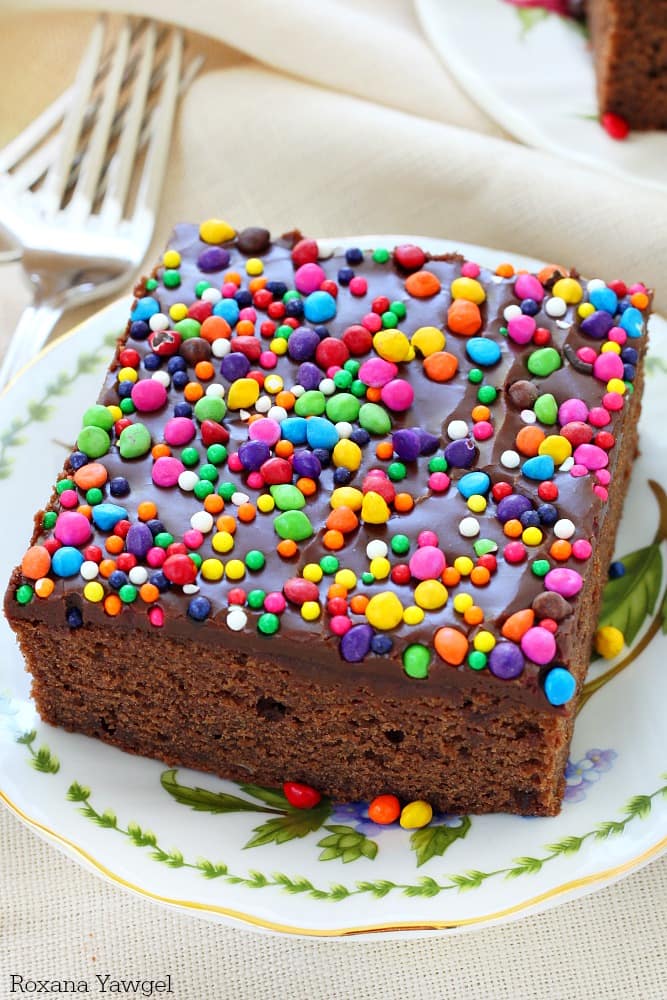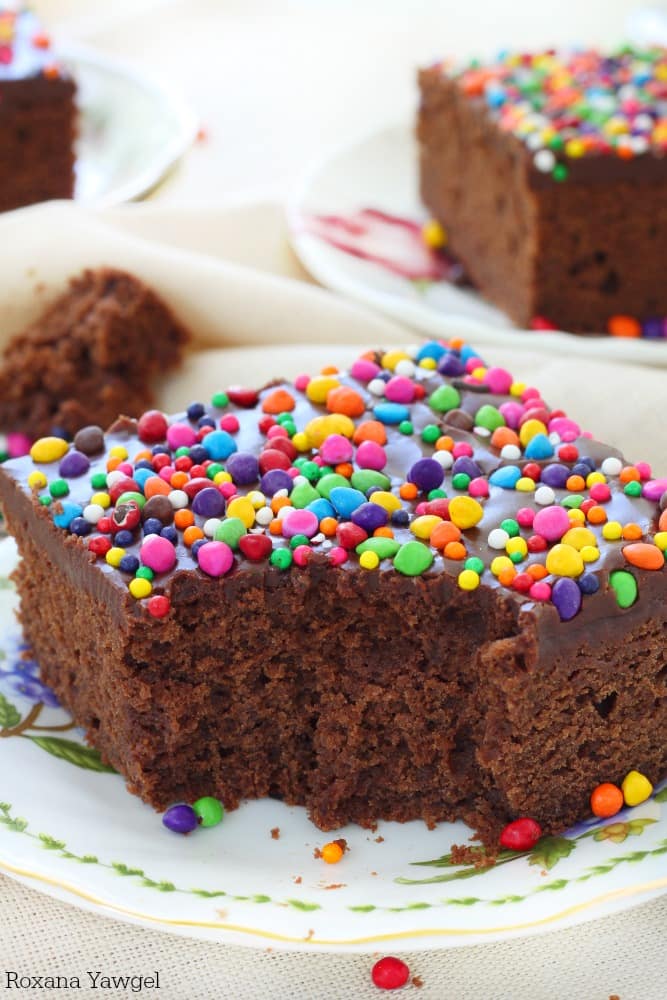 Ingredients
1/2 cup butter, room temperature
3/4 cup sugar
3 eggs room temperature, lightly beaten
1 teaspoon vanilla extract
1/3 cup Greek plain yogurt
1/4 unsweetened cocoa powder
1 cup all purpose flour
1/2 teaspoon baking powder
pinch of salt

Chocolate Icing

1/4 cup unsweetened cocoa powder
2 cups powder sugar
1/2 cup melted butter
2 tablespoons milk
Instructions
Chocolate Cake

Preheat the oven to 350F. Line an 11X7 inch baking pan with parchment paper or lightly grease it. Set aside.
In a mixing bowl, cream the butter and sugar until light and fluffy.
Beat in the eggs, vanilla extract and the yogurt. Stir until just combined.
In a separate bowl sift together the flour, cocoa, baking powder and salt. Slowly, fold it into the wet mixture. Do not overmix.
Pour the mixture into the prepared baking pan, smooth the surface and bake for about 30 minutes or until a toothpick comes out clean.
Leave the cake in the pan until completely cooled.

Chocolate icing

In a small bowl mix the cocoa powder with the sugar. Add the milk and the melted butter and srit until smooth and creamy. Spread over the cooled cake.
Refrigerate for few minutes and cut it into squares.
Enjoy!
https://chocolatechocolateandmore.com/chocolate-yogurt-cake/
Copyright Chocolate Chocolate and More