Butter Wafer Cookies — the light taste of butter in a thin, crisp cookie. Perfect alone or as an accompaniment to fresh fruit or ice cream.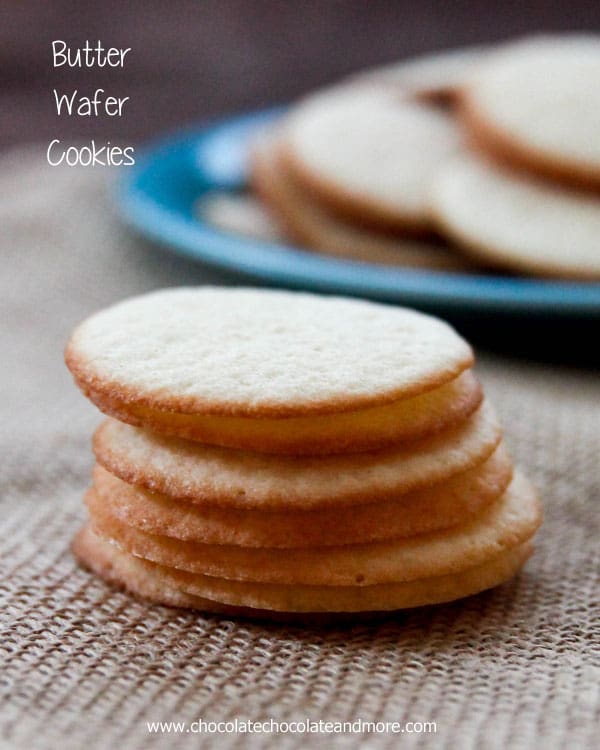 These may just be one of my favorite cookies. And there's not even chocolate involved.
A thin, and I do mean thin, maybe 1/8 of an inch thick, buttery, crisp, delicate cookie. They remind me of the cookie a fancy restaurant might use as a garnish for some over the top dessert or something a gourmet coffee shop might serve with espresso or cappuccino.
Or maybe Butter Wafer Cookies are my favorites because they only need 6 ingredients?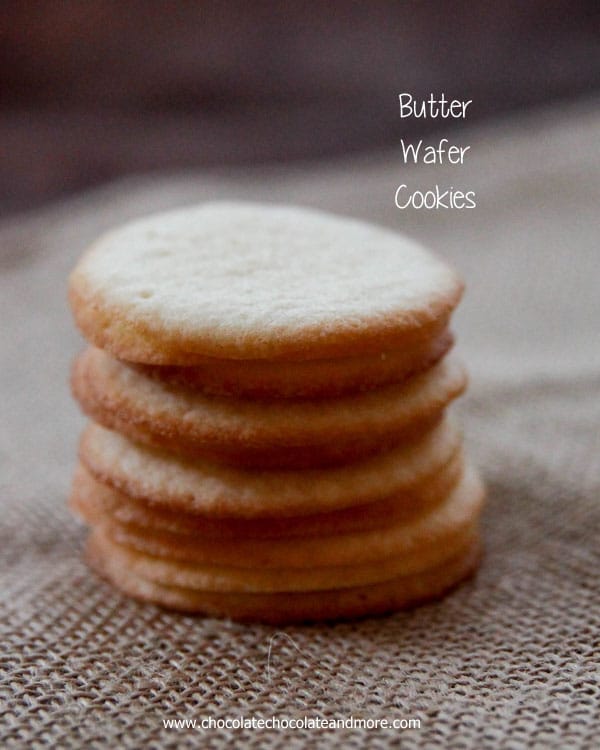 Even though they're delicate, they're easy to make. I do have a few tips to make baking these easier so you can have every cookie come out perfectly.
These cookies spread. Of course they do. It's why they're so thin. So make sure they are at least 3 inches apart on the baking sheet. If you are making these with your kids, use this Chef Clever Premium Non-stick Silicone Baking Mat
has markings where the cookies should go for perfect spacing.
I use an OXO Good Grips Small Cookie Scoop
to measure out the cookie dough. This makes sure all the cookies are the same size. It's also great for baking with kids so they can "portion control" without fuss.
And make sure your baking sheet is cold. The dough will start melting if you try putting it on a warm cookie sheet.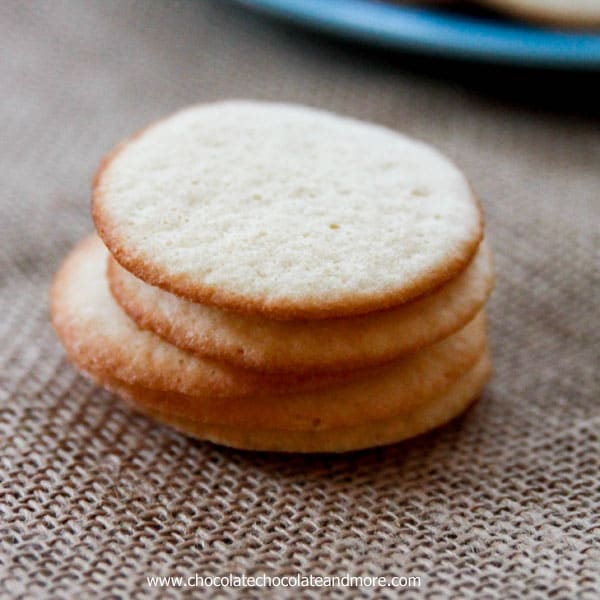 My favorite products for making perfect cookies every time
You could even drizzle these with chocolate for a little decoration.
Want more cookies?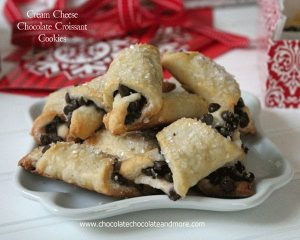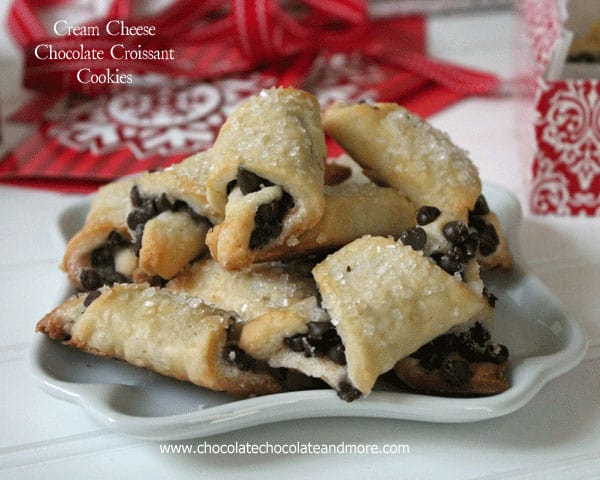 Cream Cheese Chocolate Croissant Cookies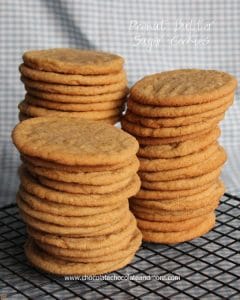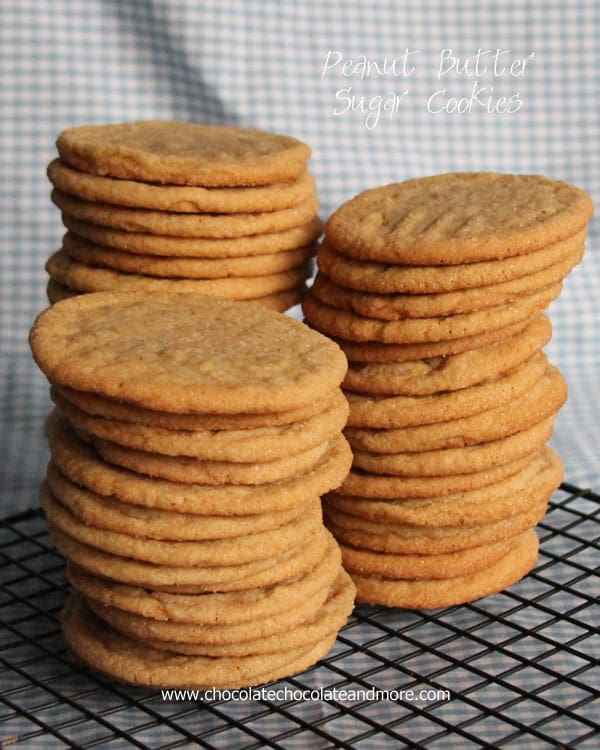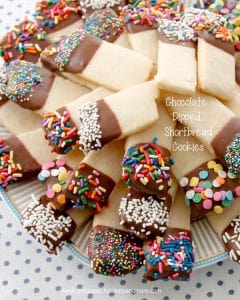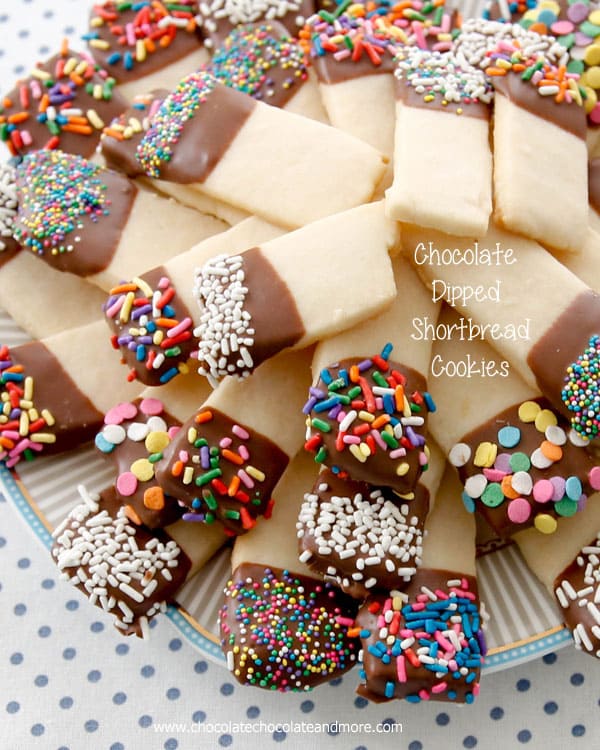 Chocolate Dipped Shortbread Cookies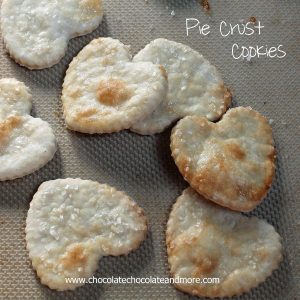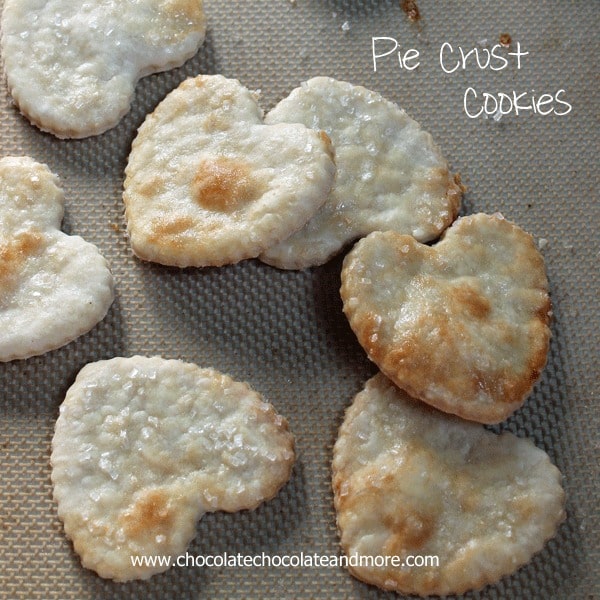 Granola Cookies from Stephie Cooks
Caramel Apple Cookies from The Baker Mama
Snickerdoodles from Glorious Treats