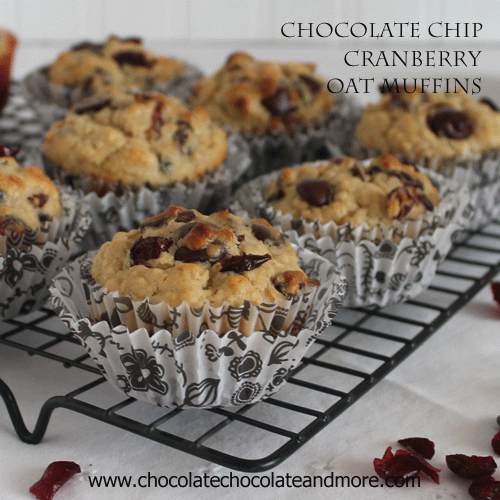 You know I love to make muffins for the kids. It's one of those made from mom, I cared enough to make sure you have a good breakfast foods, that they can grab on the run.
I have 2 children that love Cranberries. They will fight over the cranberry jelly and the cranberry casserole at holidays. My youngest can sit on the sofa, after school and eat an entire bag of Crasins. I knew these muffins would be a huge hit with them.

Now for the recipe, you get to visit with my friend Carrie. Hopefully you already know her. She's Carrie of Carrie's Experimental Kitchen. She was one of my first foodie friends and she's amazing. She's even written her own cookbook! While over at Carrie's be sure to check out her Lemon Cream Cheese Pound Cake, her Cappucino Chocolate Biscotti and her Oatmeal Toffee Cookies. Oh, and you can also find my Cinnamon Swirl Bread there.
Chocolate Chip Cranberry Oat Muffins Recipe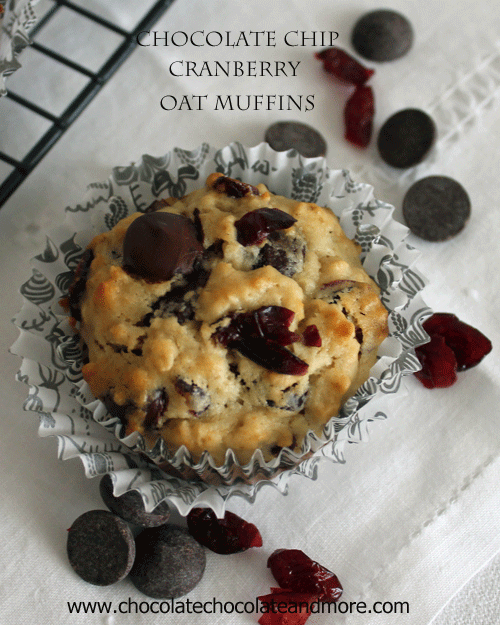 I'm sharing at some of these great parties!