Wheat Bread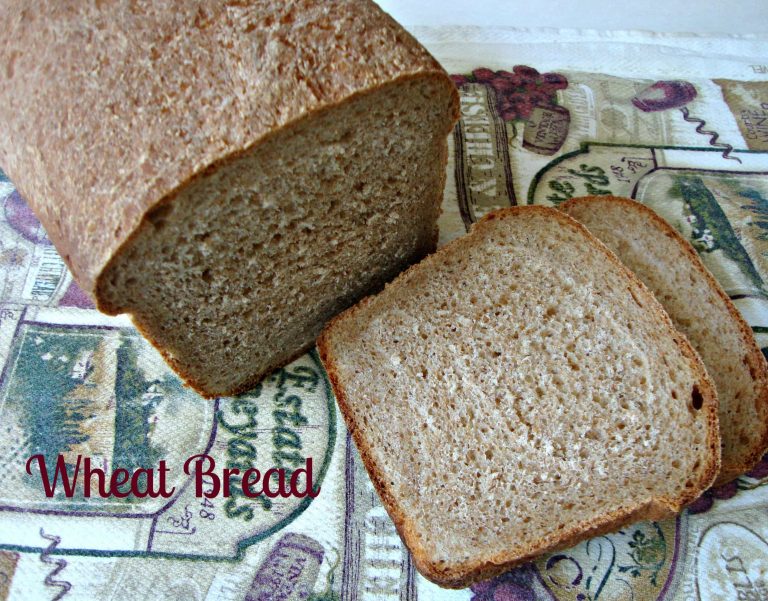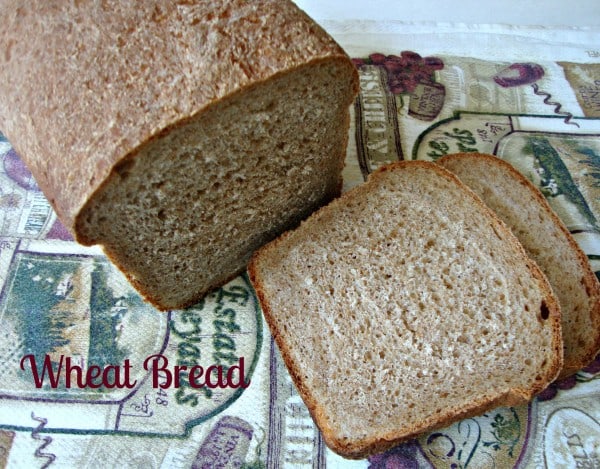 You all know I love to bake bread.
I'm always looking for new recipes to try.
Plain old white bread gets boring.
When I found this recipe over at Oly Momma's blog. I knew I had to try it. Her husband usually makes it.
No offence to men in the kitchen but you know it's probably an easy recipe. And it is.

This bread was full of flavor without being overpowering. It's also a very dense bread so you can slice it thin.
My son loved this bread. I don't think he even realized it was supposed to be healthy for him. He ate most of the loaf in 2 days.
Wheat Bread
adapted from Oly Momma
Wheat Bread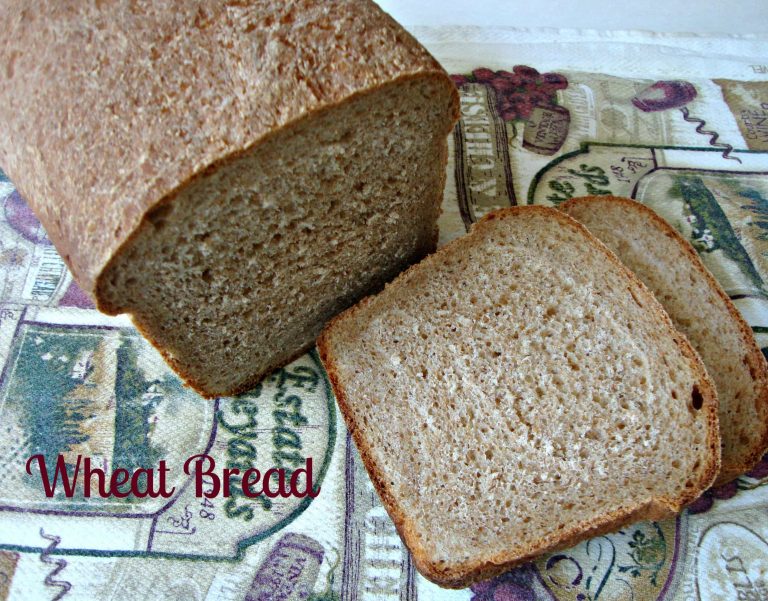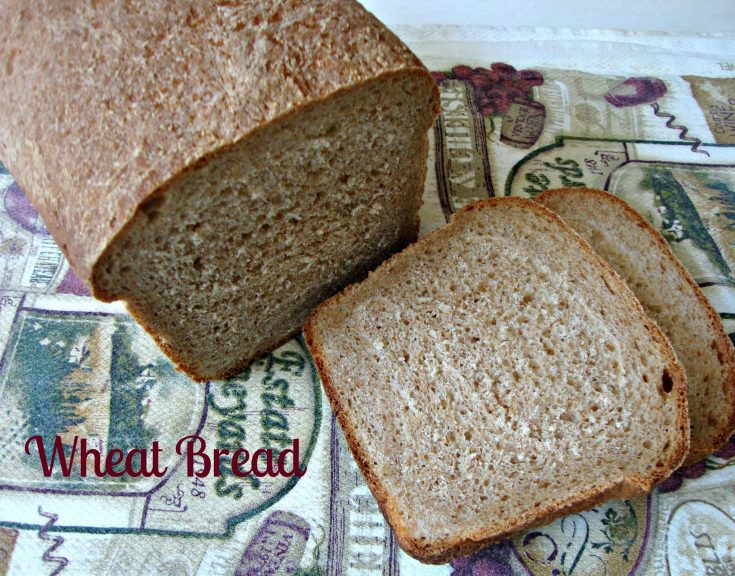 Ingredients
1 3/4 cups water
3 tablespoons butter
1/3 cup packed brown sugar
1 1/4 teaspoon salt
2 1/4 teaspoons active dry yeast (1 package)
2 cups wheat flour
2 1/2 cups all purpose flour
Instructions
Either on the stove or in the microwave, warm up the water, butter, brown sugar and salt to 110-115 degrees. make sure butter is melted.
In mixing bowl combine 2 cups flour (either one) and yeast. Pour water mixture into flour mixture. With Paddle attachment, mix until combined.
Switch to dough hook and add flour 1/2 cup at a time. until dough becomes a ball and is smooth and elastic.
Place dough in a greased bowl and cover with a light cloth. Let rise until doubled in size, about 90 minutes.
Gently punch down dough and remove from bowl. Let dough rest for 10 minutes then form into loaf shape.
Place in greased loaf pan. Cover loosely with greased (I used spray) plastic wrap. Let rise for another 30 minutes, until loaf is risen about 1 inch above rim of pan.
Bake in preheated 375 degree oven for 30 minutes, then cover top with foil and bake for an additional 10 minutes. Let cool in pan for 30 minutes before removing to racks to cool completely.
Love making bread? Try these recipes