Pesto Cheese Pastry Appetizers are easy to make and a great way to use fresh herbs from your garden.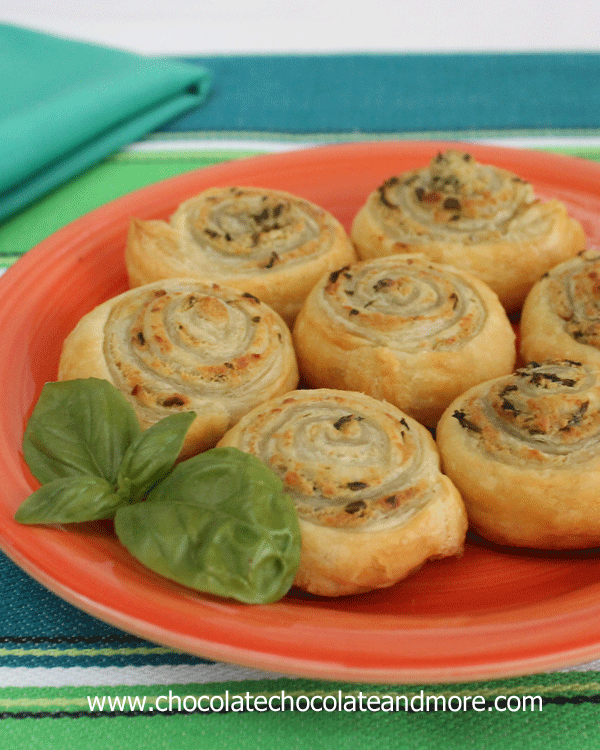 I'm loving my herb garden! Oregano, Parsley, Chives, Basil, Thyme, Dill, Coriander and Mint. I've always had a black thumb so I'm amazed at how well my Herb Garden is doing so far.
I'm actually looking for ways to use it all up. Pesto has become a favorite in this house. My son will grab it and spread it on fresh bread and even crackers.
To make our Pesto last a little longer than one or two sittings with a teenage boy, I've been incorporating it into other recipes.
These Pesto Cheese Pastry Appetizers have quickly become a favorite and they're so easy to make.
You'll have to visit my friend Christie over at Food Done Light for the recipe. She's on vacation with her family so I'm filling in. While you're over there, be sure to check out her Grilled Angel Food Cake, Strawberry Mousse Pie, and her Chocolate Malta BBQ Sauce. Yes, this girl is my idol, she combined chocolate and BBQ!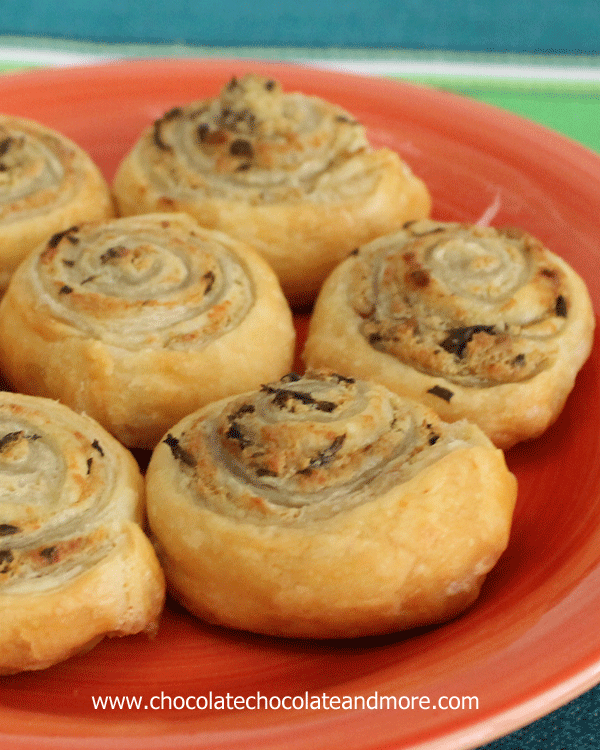 I'm sharing at some of these great parties.