This Golden Yellow Cake is a dense, moist cake that's almost like a pound cake. It pairs well with any frosting but this one is topped with caramel icing and dark chocolate ganache. Enter to win Epicurian serving boards too!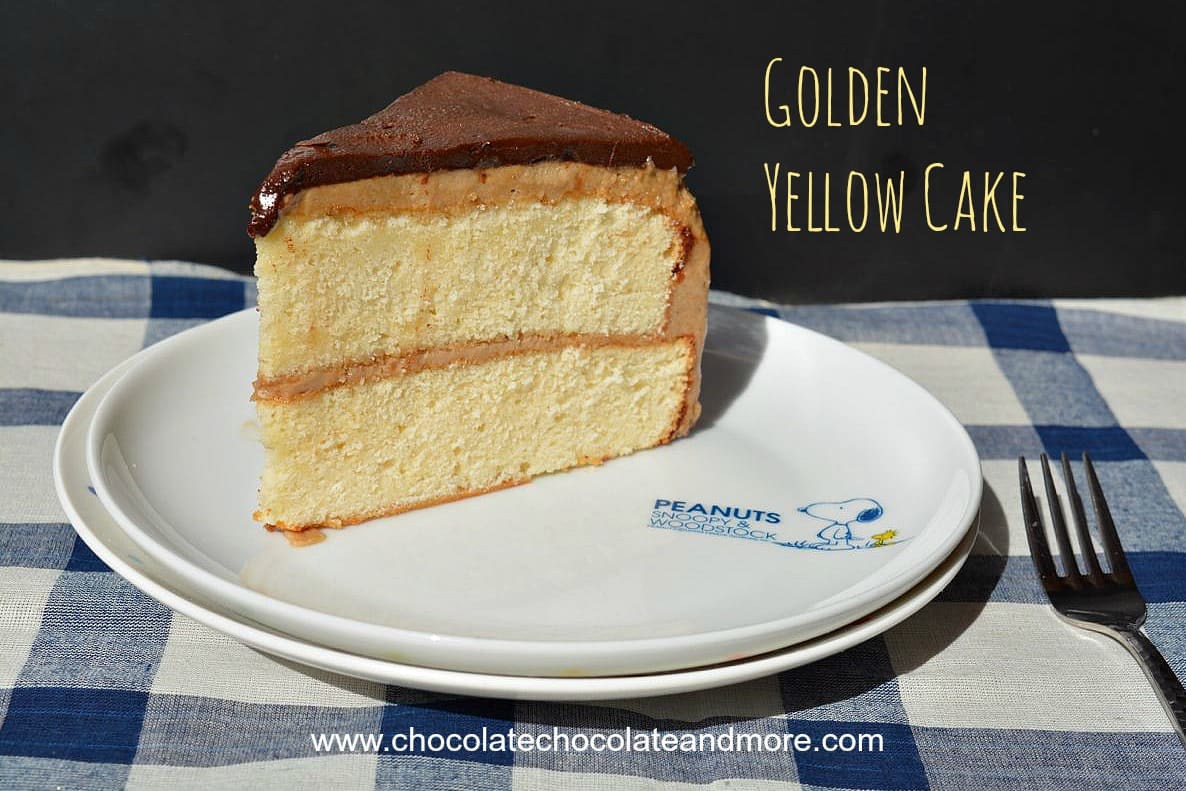 This is Joan Hayes' sister Gail. This is one of the recipes Joan left behind. It was just the cake recipe so I needed to come up with frosting. My grandmother used to make a spice cake and ice it with caramel icing. It was my grandfather's favorite and Joan and I adored him.
I can't imagine Joan would have made this without some chocolate so I topped it with dark chocolate ganache. It complements the sweetness of the caramel frosting. Grandpa loved his sweets and Joan loved her chocolate so this is a little of Joan and a little of our grandfather.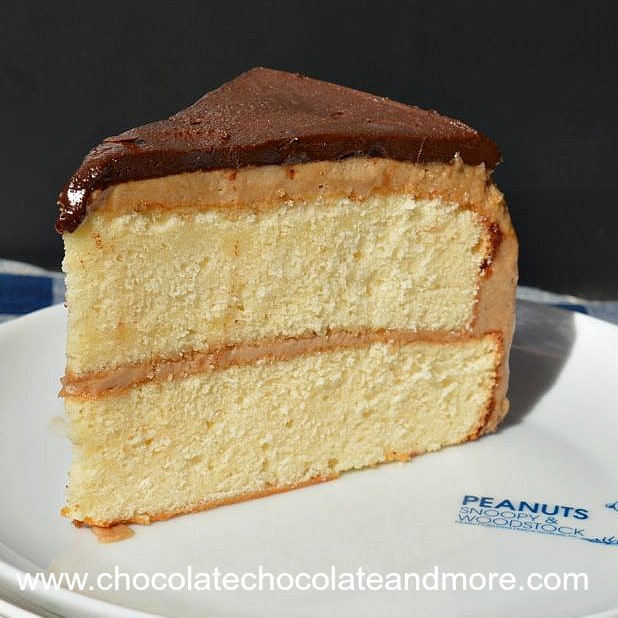 I can't remember the last time I made a layer cake. When my kids were small, I made cupcakes or sheet cakes for their birthdays. It was easier and the portions were smaller than a slice of layer cake. This one went together well until I added the ganache. Mine was a bit too thick to drip down the sides like I wanted. I increased the cream in the recipe but you may want to add more to get a more drippy effect. My drips are basically carved chocolate.
One of the ladies at church was celebrating her 78th birthday so I brought my golden yellow cake to add to the celebration (there were 4 cakes in all). She loved the dense texture of this cake and she loved the caramel icing combined with the dark chocolate ganache. There weren't any left overs so the cake went over well with the crowd at the pot luck.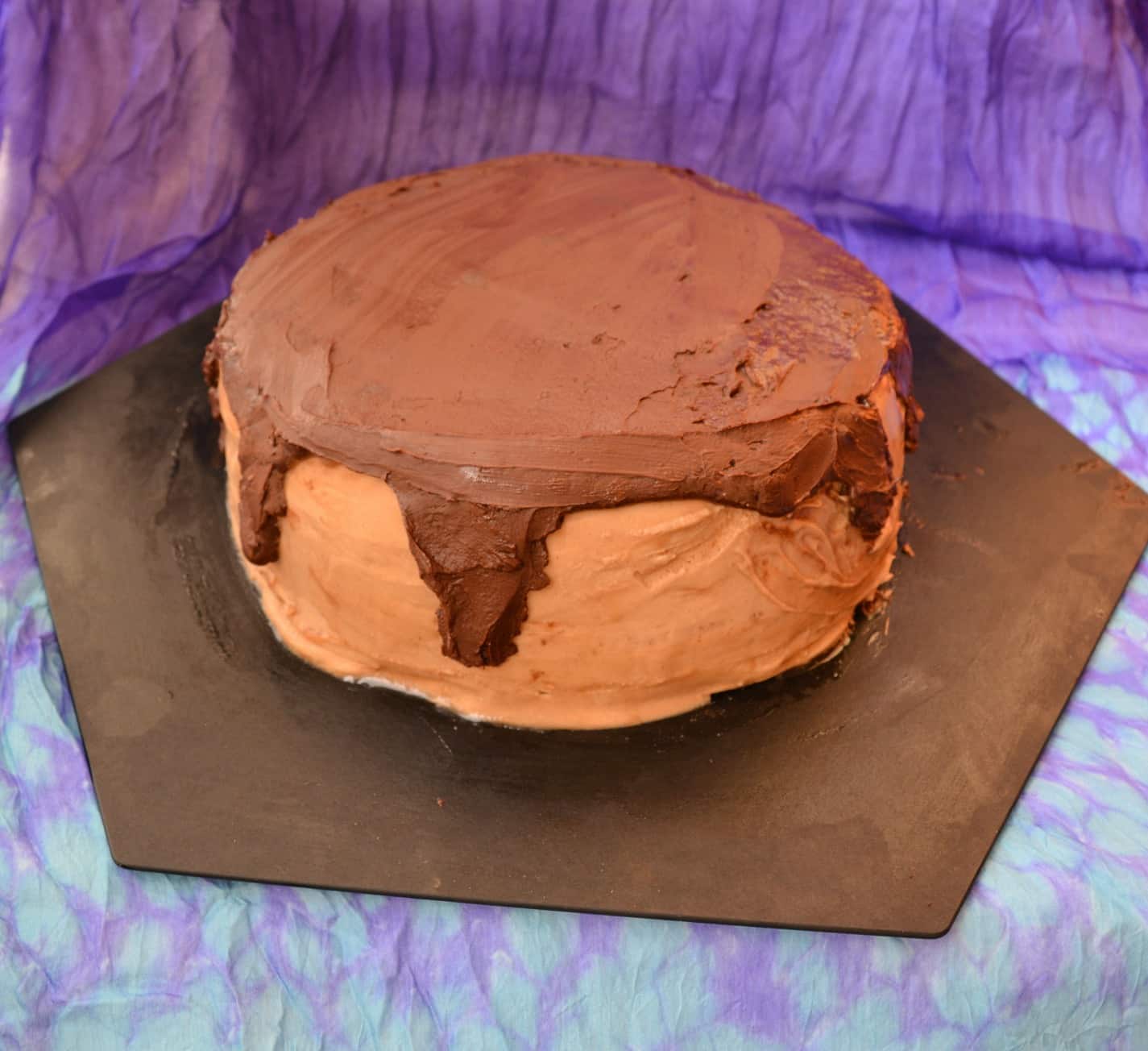 I served my cake on a cutting board from Epicurean's hexagon collection. These come in slate (pictured) and walnut wood grain. Both are beautiful and an unusual way to serve your cakes. The large left ample space for my 9 inch cake (if your largest pan is 9 inch, you might want the medium). You could easily serve a Busch de Noel or gingerbread house on one of these and have plenty of space for decorations.
Epicurean cutting boards are made from multiple layers of Forest Stewardship Council (FSC) certified wood fibers, compressed with a food-safe resin. This make the boards very durable and (my favorite part) dishwasher safe for easy clean up. They are also heat resistant up to 350°F if you want to serve hot foods on them.

You can win the large hexagon board and a 13.75″ x 8″ display rectangle board in your choice of colors in this week's giveaway. This contest is open to residents in the continental U.S. and ends on July 18 so enter today! Winner will be selected by random drawing, notified by e-mail and will have 48 hours to claim his/her prize.