In the thick of the holiday run, these non-pie desserts are the perfect desserts to wow your family and friends.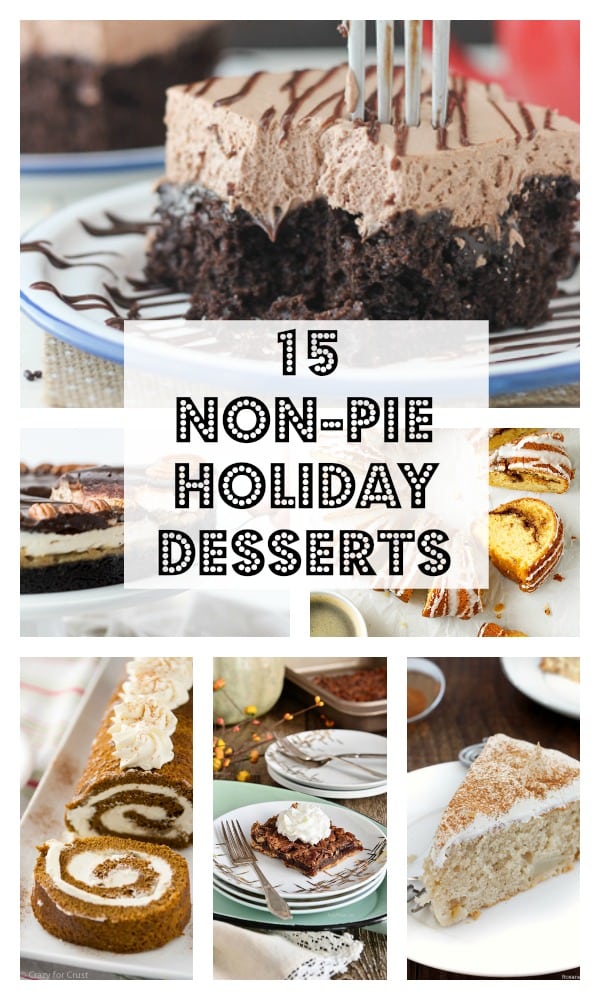 It's 9am here, and I've got a family Christmas party in a few hours. All day yesterday I was racking my brain with what to make. Of course I will be bringing desserts. I have a few leftover desserts in my refrigerator from my photoshoots yesterday and some cookies that are frozen. I am in a mad rush to figure out what I can bring. Thankfully my boyfriend's family is easy to please, but I know they are expecting something yummy.
I sat down at my computer this morning to figure out what I could make in a pinch that wouldn't take a whole lot of time. They have tried SO many of my desserts, it's hard to chose. I figured you might be in the same situation as me. So I have put together 15 non-pie themed desserts that will impress your family and friends. Some are cakes, some are no-bake and all are certainly mouthwatering.
Now I am off to the kitchen to make dessert, before I am eating breakfast. That's the story of my life!
XO, Julianne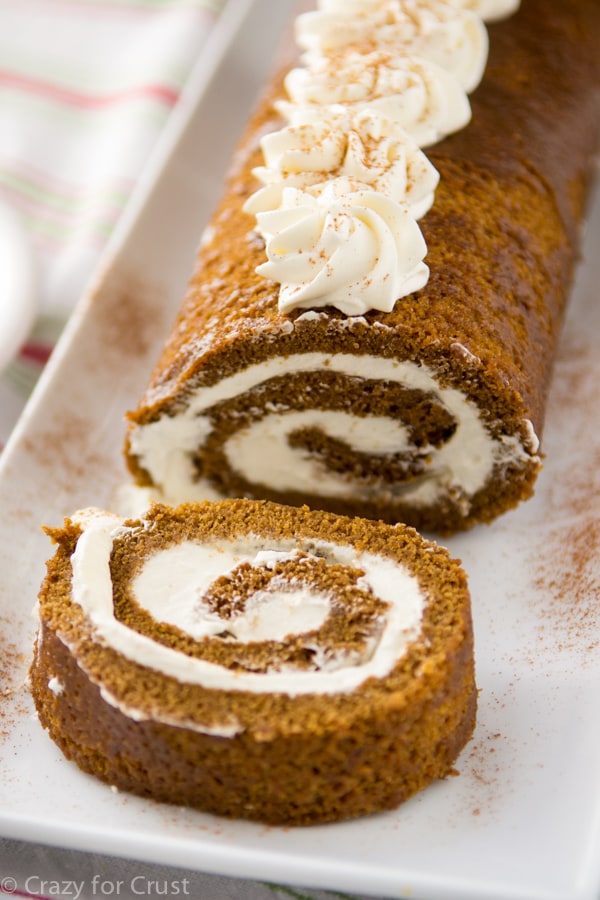 Gingerbread Cake Roll with Eggnog Whipped Cream by Crazy for Crust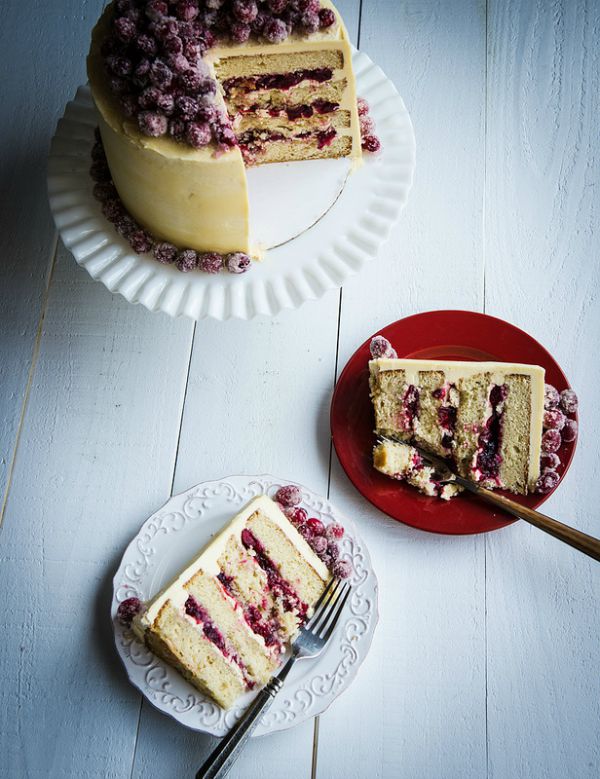 White Chocolate Cranberry Layer Cake by Pineapple and Coconut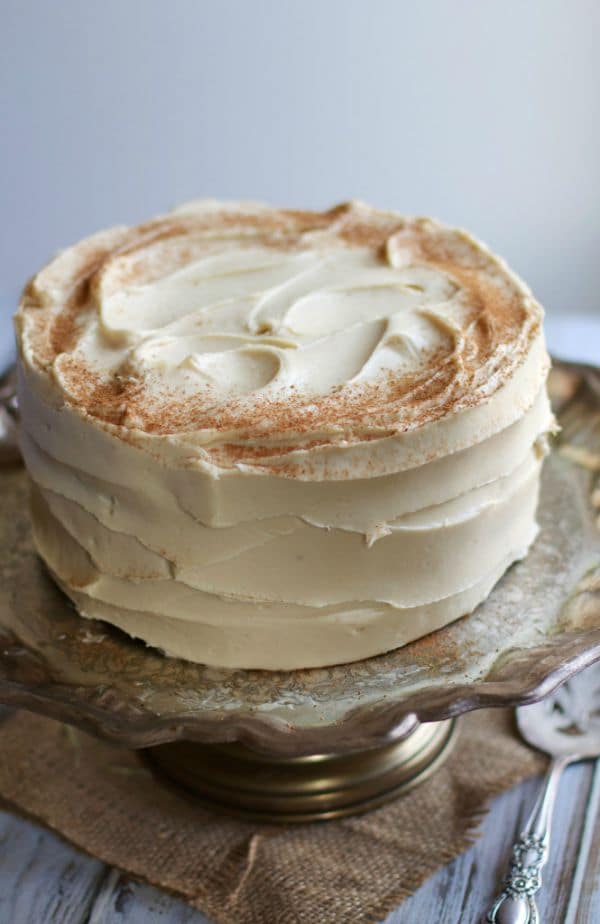 Buttermilk Spice Layer Cake with Brown Sugar Cream Cheese Frosting by The Baker Chick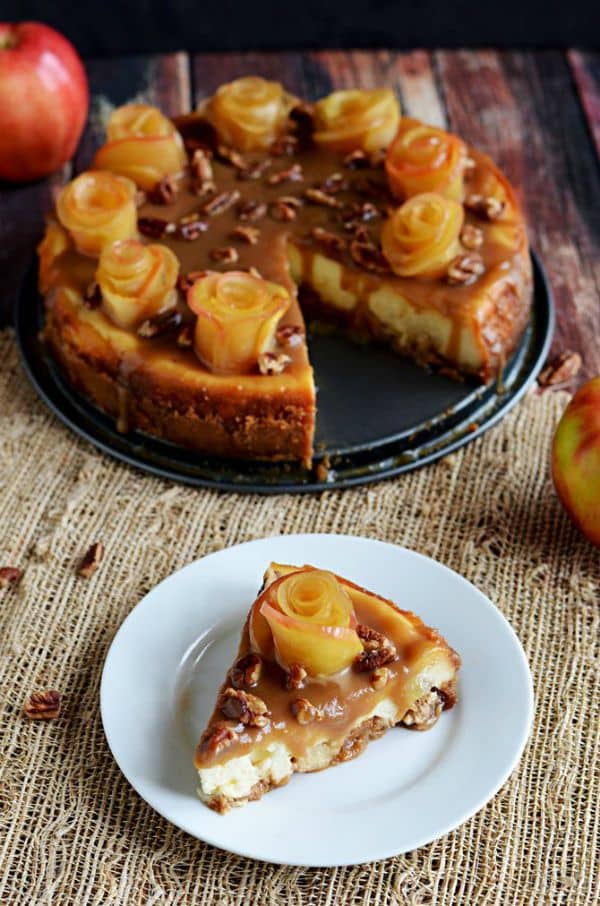 Salted Caramel Apple Cheesecake with Apple Roses by Host the Toast
Cranberry Orange Cream Trifle by Chef in Training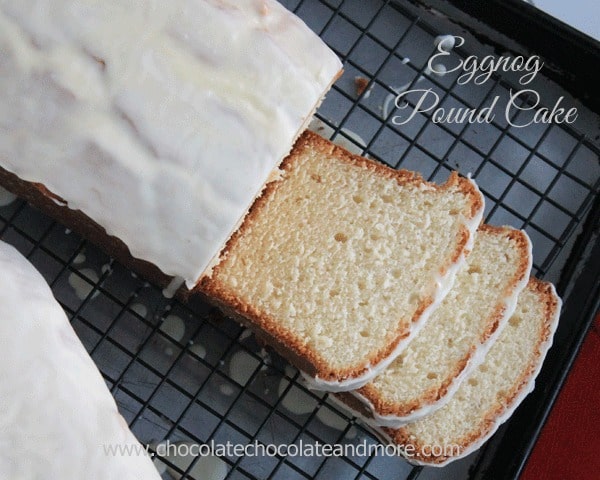 Eggnog Pound Cake by Chocolate, Chocolate and More!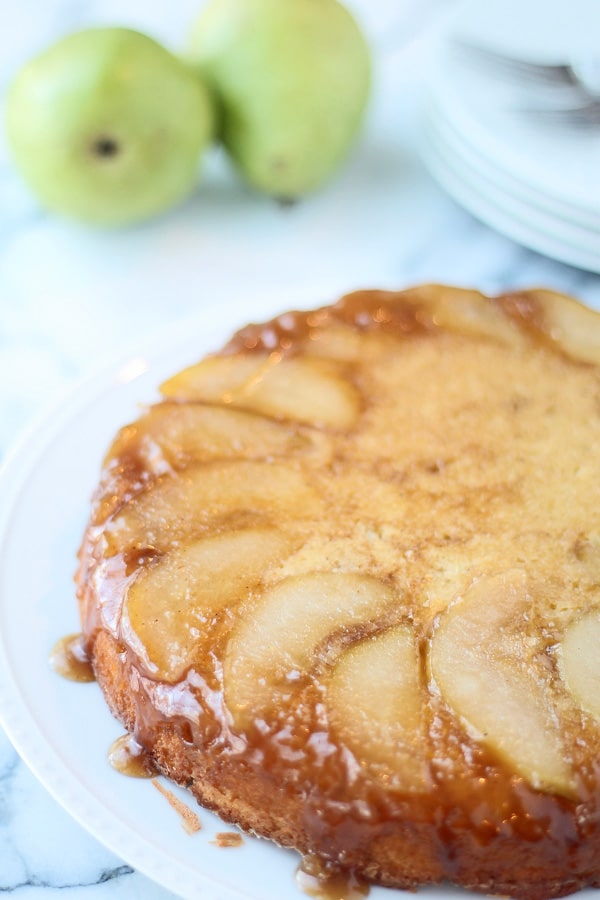 Brown Butter Upside Down Pear Cake by Cooking for Keeps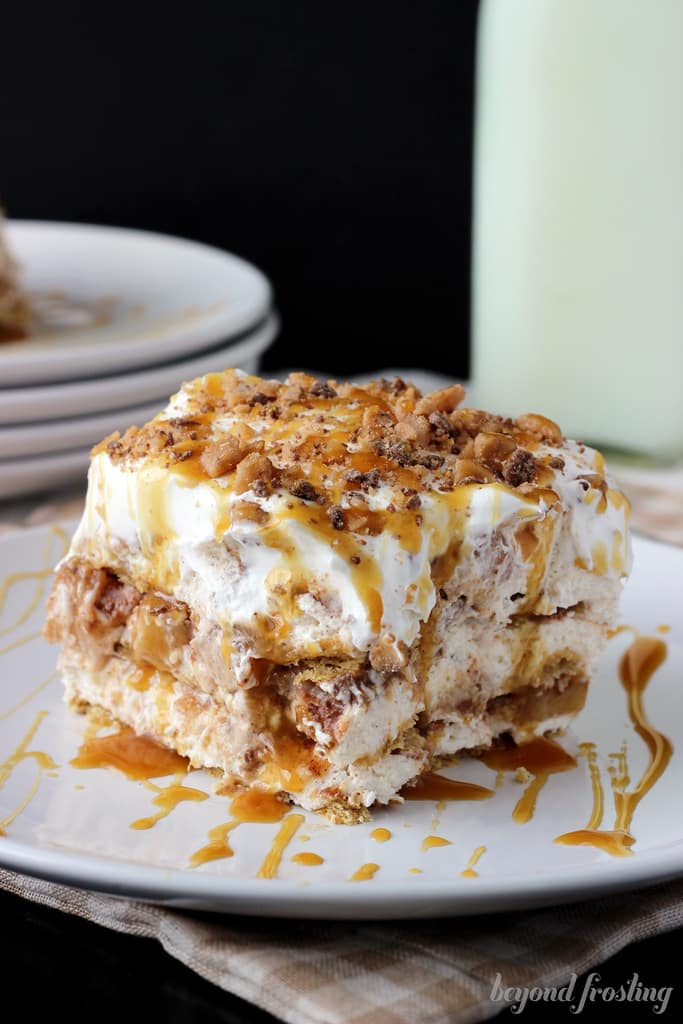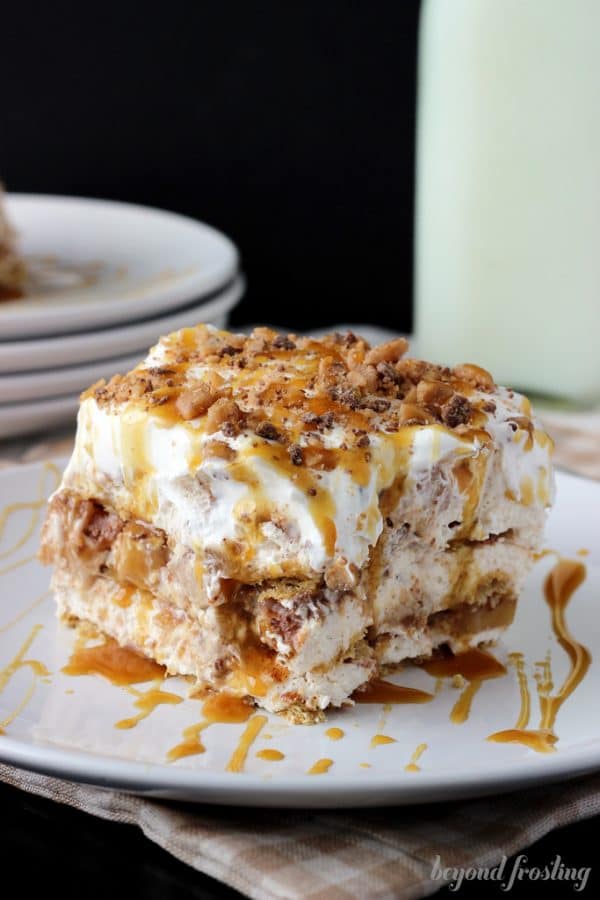 Apple Pie Lasagna by Beyond Frosting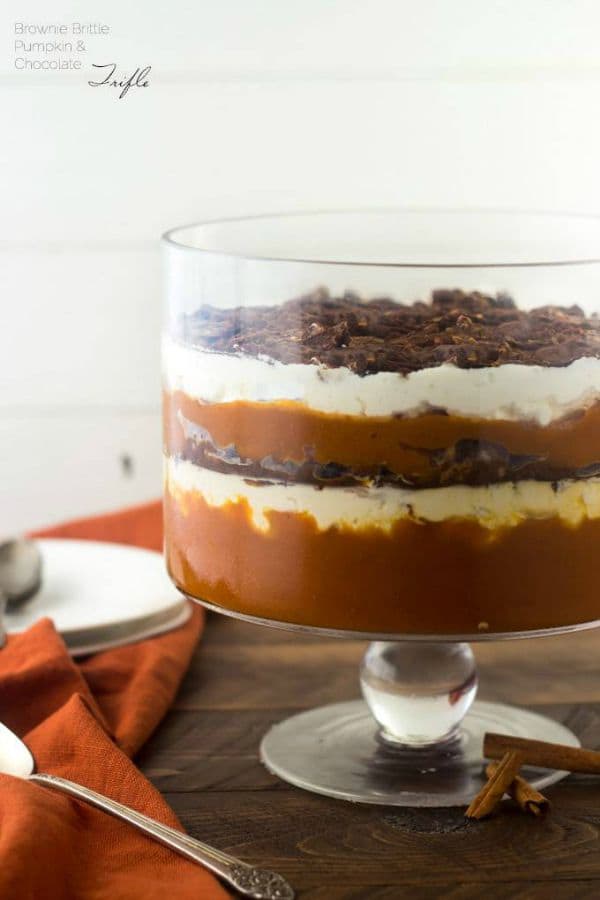 Pumpkin Trifle with Brownie Brittle and Chocolate Ganache by Food Faith Fitness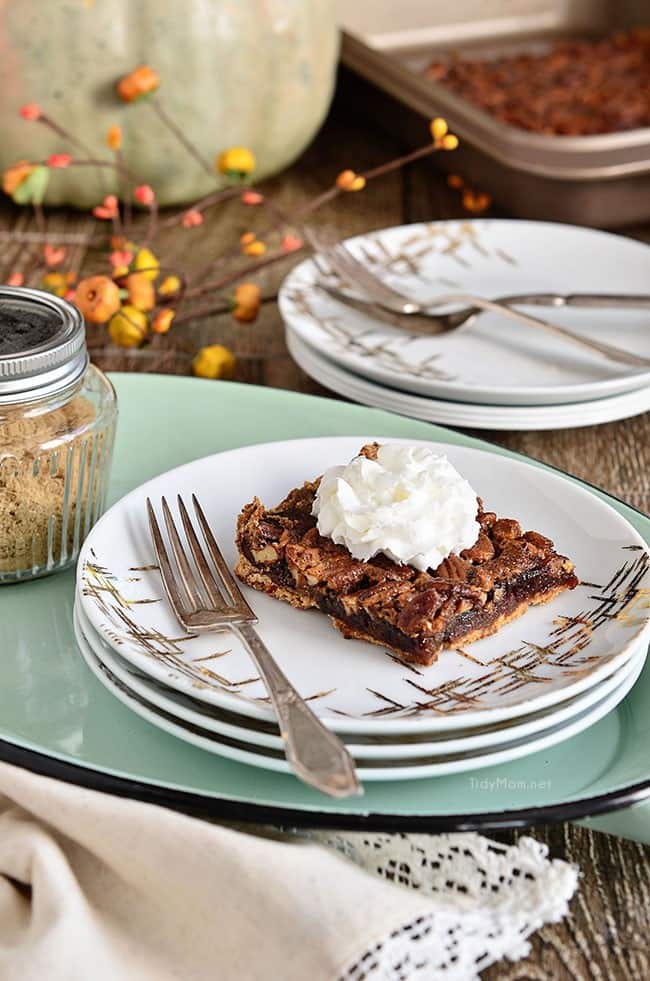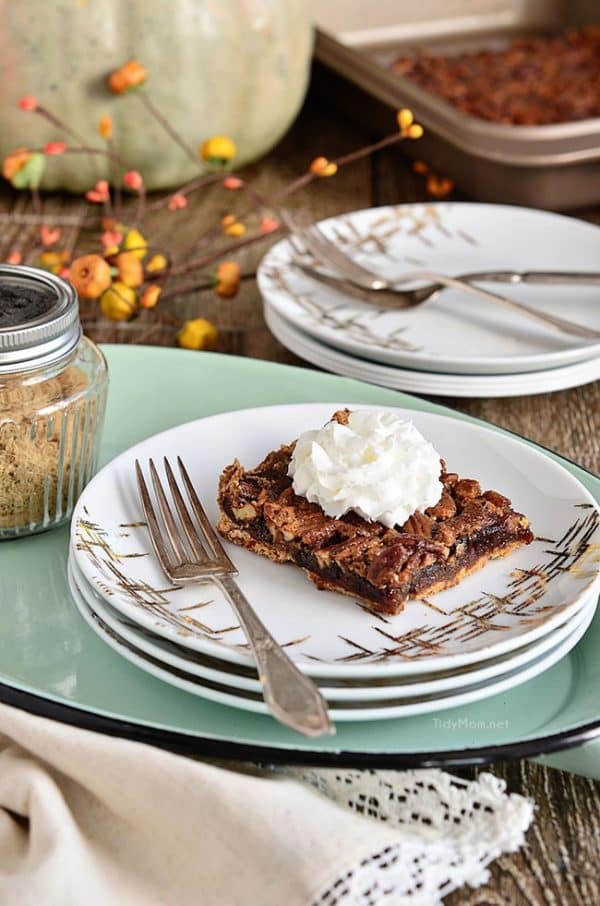 Chocolate Pecan Pie Bars from TidyMom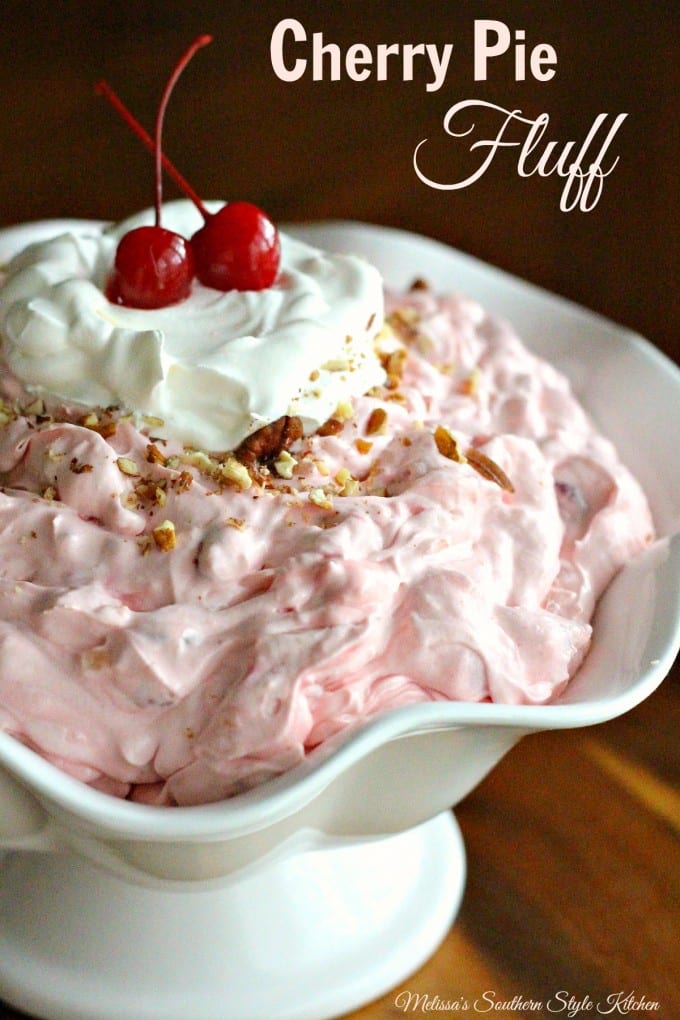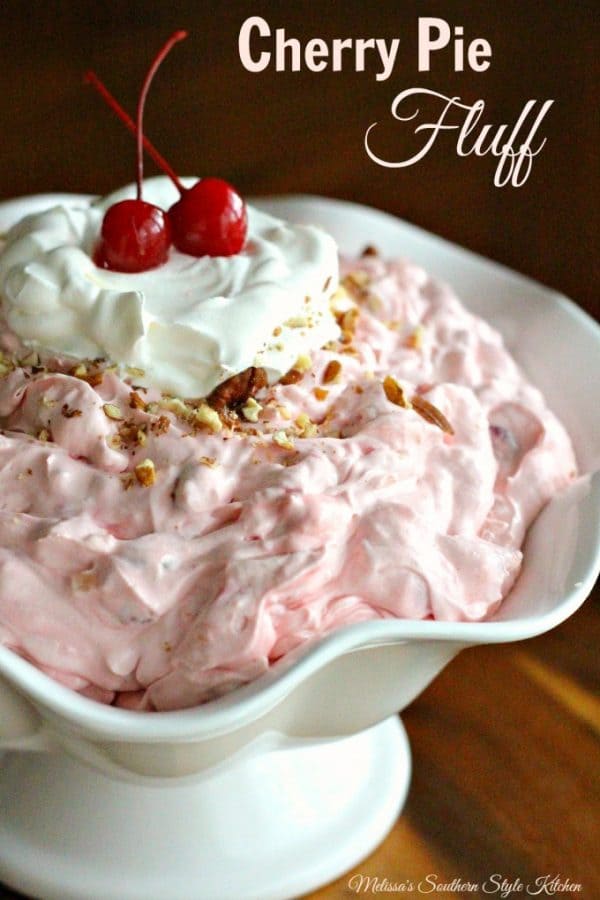 Cherry Pie Fluff by Melissa's Souther Style Kitchen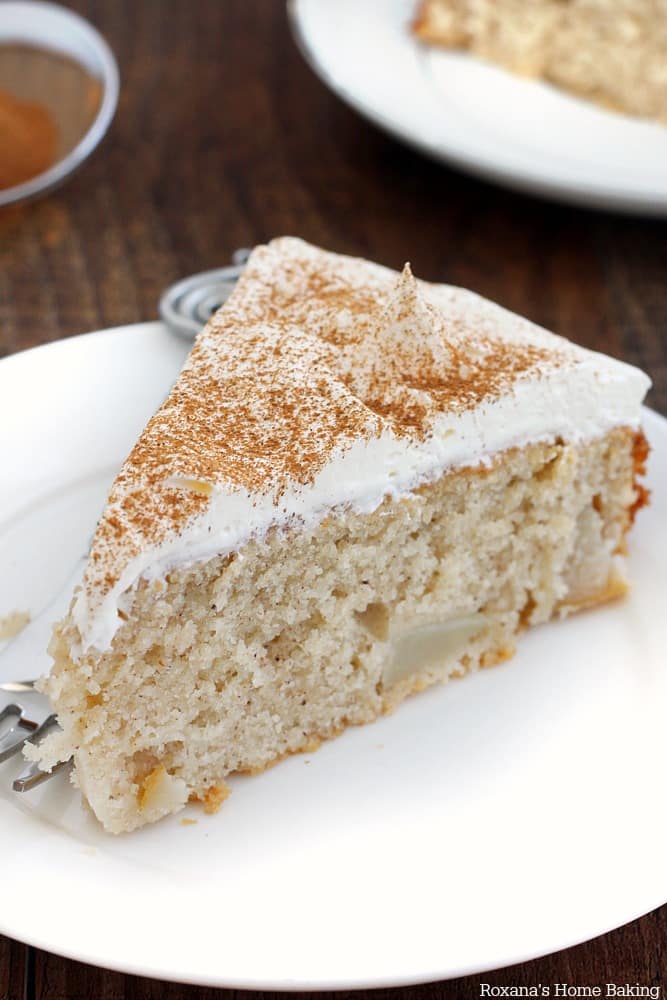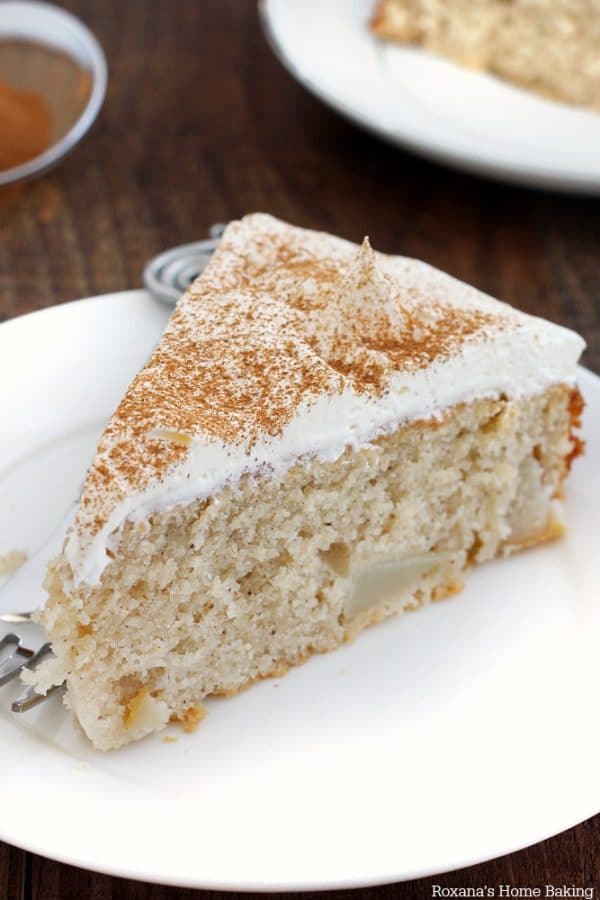 Cinnamon Pear Cake by Roxana's Home Baking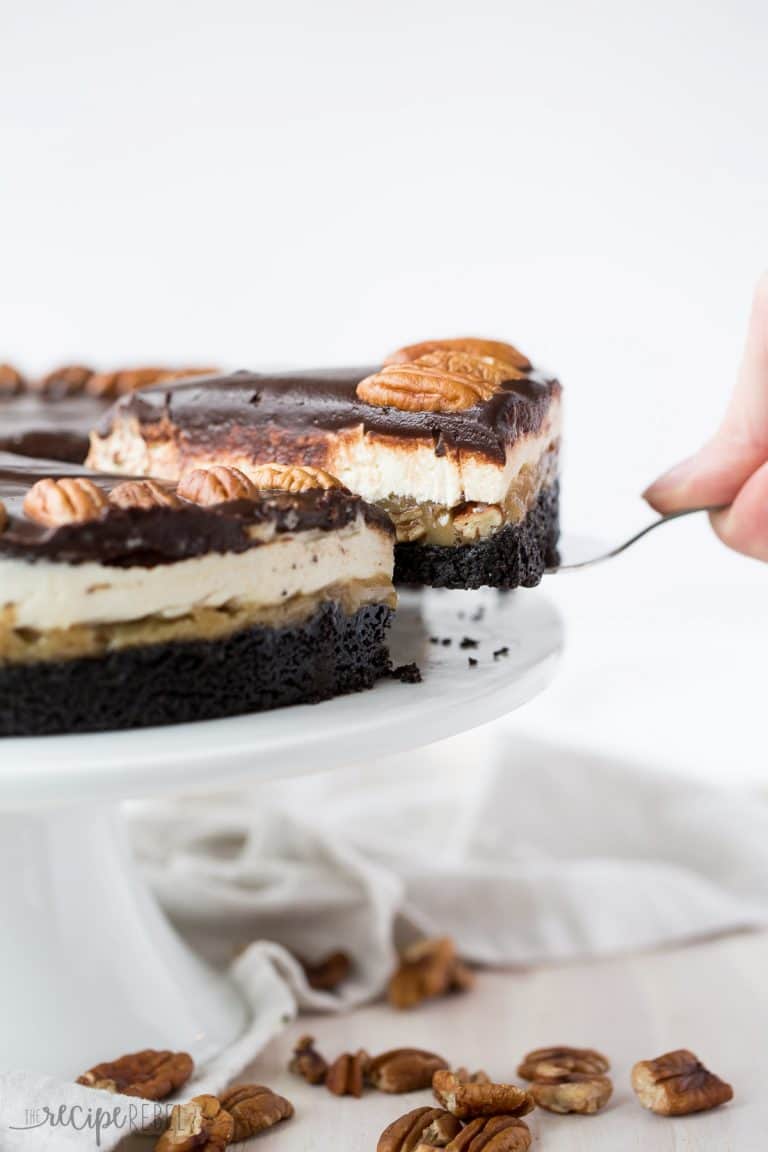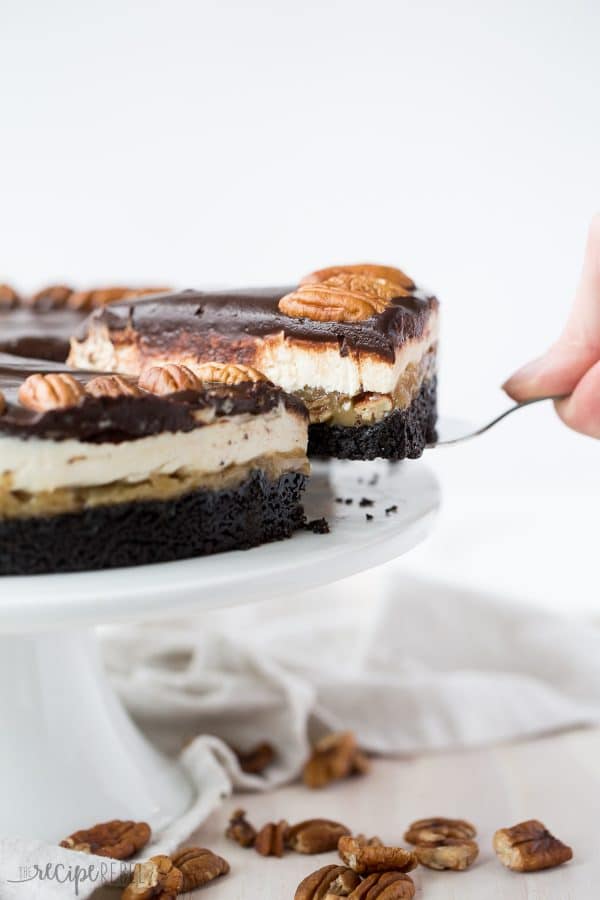 Almost No-Bake Turtle Cheesecake from The Recipe Rebel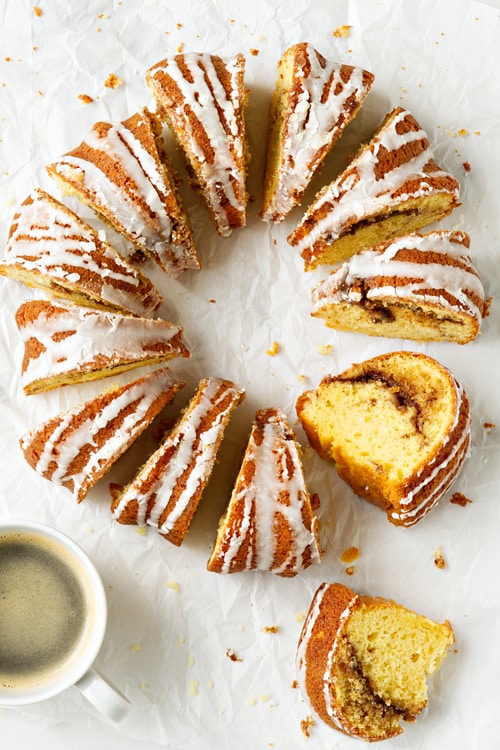 Honey Bun Cake for My Baking Addiction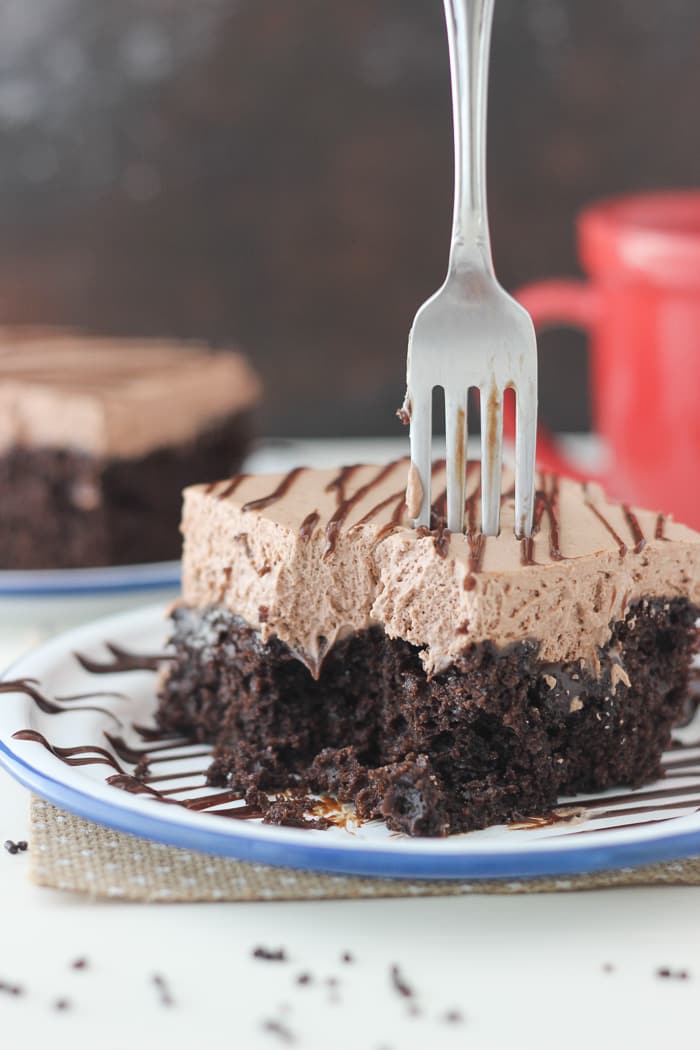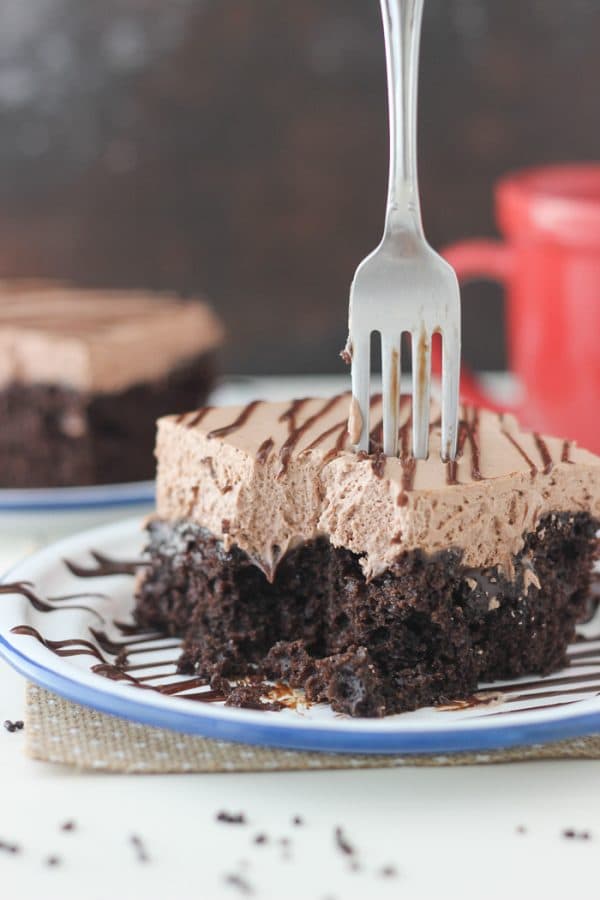 Hot Chocolate Poke Cake by Chocolate Chocolate and More