Chocolate Cupcakes and Hot Chocolate Buttercream frosting recipe are chocolate treats topped with fluffy, hot chocolate frosting and mini marshmallows that are perfect for Christmas or a cold winter day! You'll love these decadent hot chocolate cupcakes that taste just like a warm cup of hot cocoa.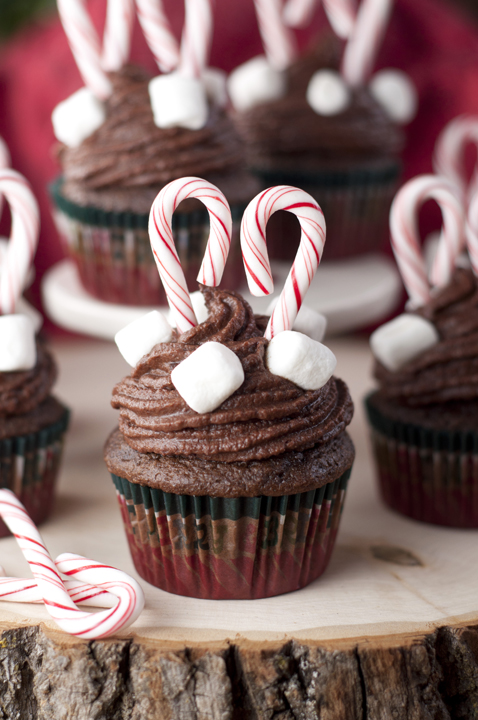 Hi everyone and Merry Christmas! My name is Ashley and I blog over at Wishes and Dishes. I'm here today to do one thing: honor the memory of Joan by sharing an amazing chocolate holiday recipe with her readers that I think would make her proud. I wanted to bring you a double dose of chocolate just in time for the holidays.
These cupcakes are so quick and easy to make. The cupcakes themselves are made with a box cake mix so all of your effort can be focused on the delicious homemade buttercream frosting and fun decorations. If you prefer to make the cupcakes from scratch feel free to use your favorite chocolate cupcake recipe! These cupcakes mimic the look of your favorite hot drink during the winter – what can be better than that?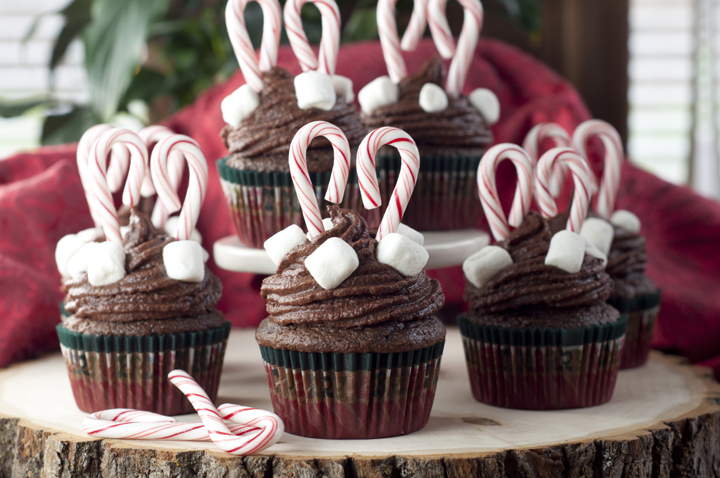 These Chocolate Cupcakes and Hot Chocolate Buttercream taste great and, if I do say so myself, are super adorable. Everyone I served these to raved about the taste and the creative, cute look of them. Presentation is half the battle, right?!
Your Christmas dessert tables will be that much better with these cupcakes sitting on them. They would also be perfect for any winter party – not just for the holidays! You can leave off the candy canes if need be and they would still look great. If you're looking for more fun cupcake recipes you can always check out my Monster Cookie Dough Cupcakes or these Apple Cider Cupcakes with Brown Sugar Cinnamon Buttercream.
Serve these babies with a tall glass of milk (or an actual cup of hot chocolate if you're feeling really crazy and daring). I hope I made you proud, Joan! Enjoy, everyone, and happy holidays.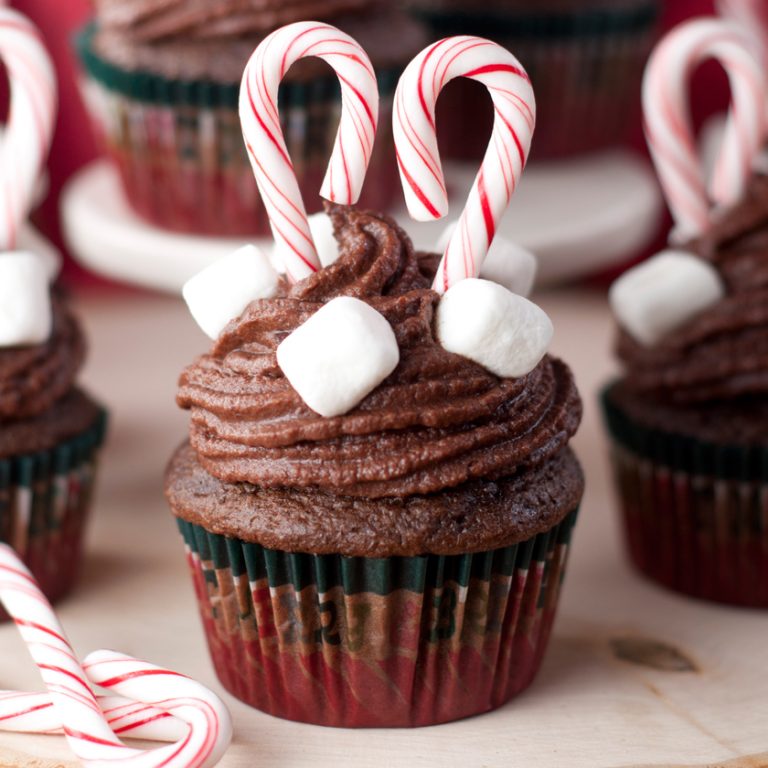 Yield: 12 muffins
Easy Espresso Chocolate Chip Muffins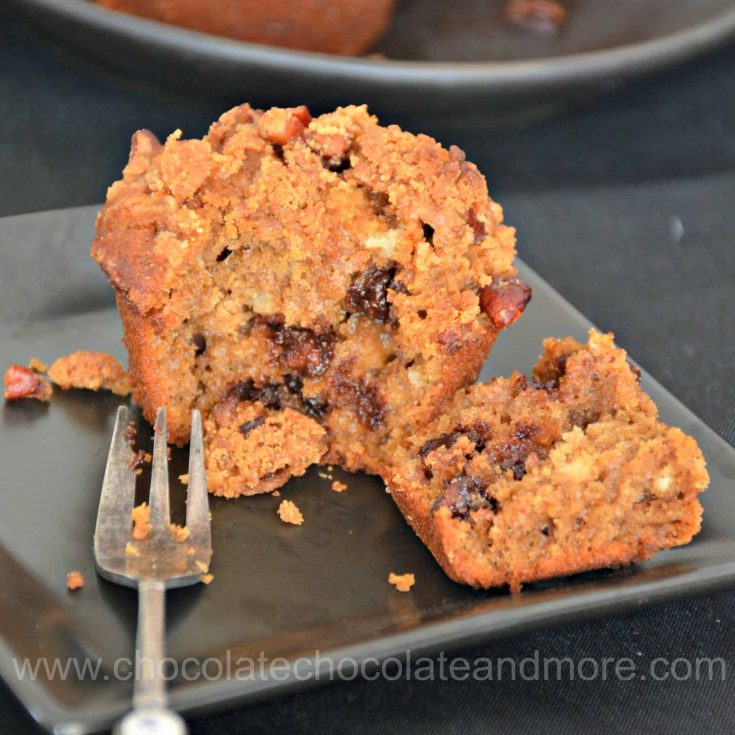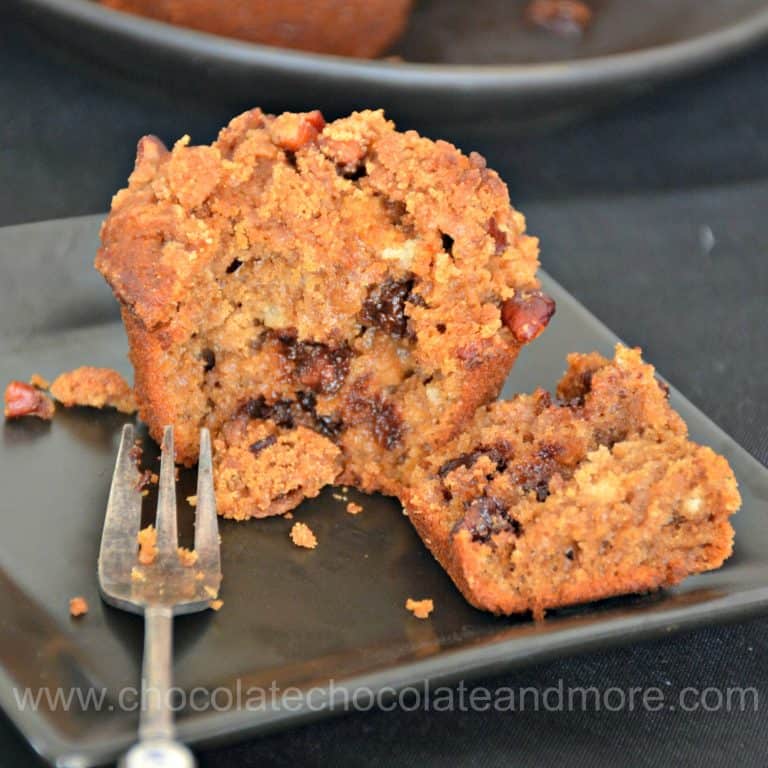 Ingredients
1 box chocolate chip muffin mix + ingredients to prepare it
2 tablespoons instant espresso powder
1/3 cup brown sugar
1/3 cup flour
3 tablespoons butter
1/3 cup chopped pecans
Instructions
Preheat oven to 400°F and grease muffin tin.
Add eggs, water, cooking oil, and espresso powder to muffin mix and mix together.
Distribute batter among the muffin cups.
Mix together the brown sugar and flour. Cut in the butter and then mix in chopped pecans. Spoon over the tops of the muffins.
Bake according to package directions.