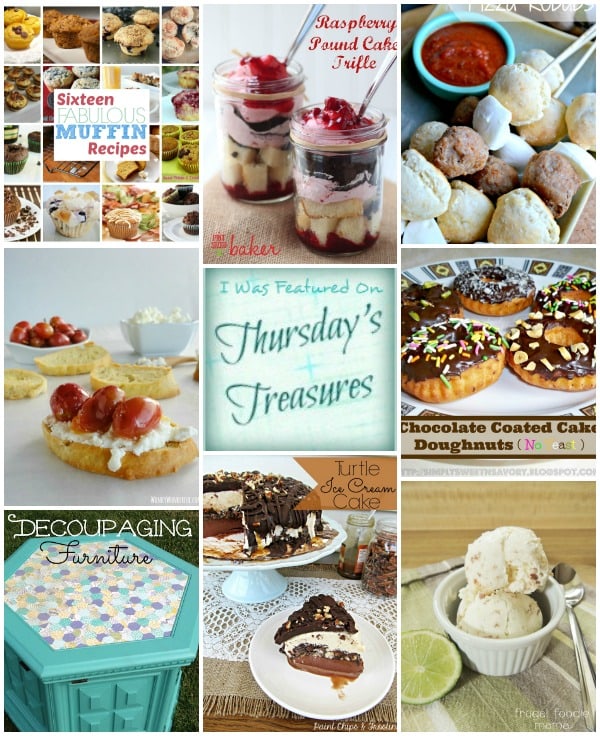 Happy 4th of July everyone! Who's got plans for the Holiday?
I can say I'm honestly glad we're only trying to do burgers on the grill at some point tomorrow. We've had so much rain this summer, we're already 14 inches over for the year! I feel bad for everyone who is trying to do something big. The Perry Chamber did a parade and then had fireworks on Sunday night. The rain almost got them, luckily they set the fireworks off a little early. Tonight is the big thing in Warner Robins and I'm not sure it's gonna happen, we've had storms already twice today, everything is just soaked.
I hope the sun decides to come out and stay for a while, the kids and I are heading to the beach on Saturday for a week!
So let's get this party started. Here are the Features from Last week!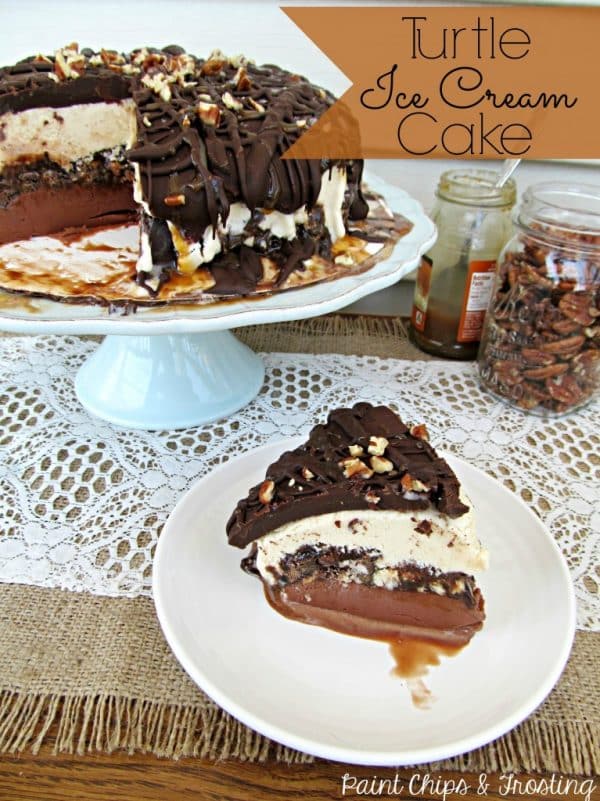 Turtle Ice Cream Cake from Paint Chips and Frosting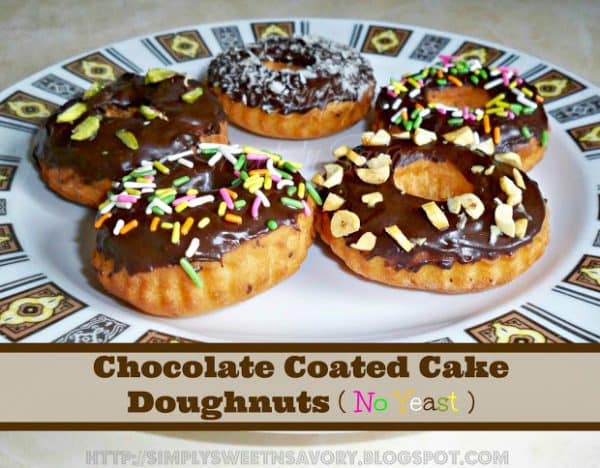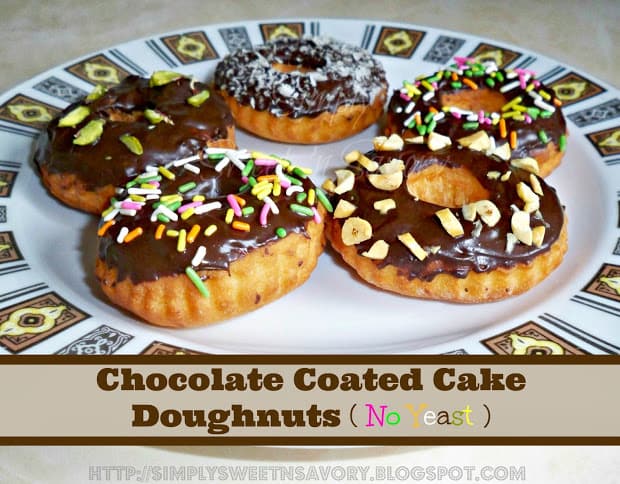 Chocolate Coated Cake Doughnuts (no yeast) from Simply Sweet N Savory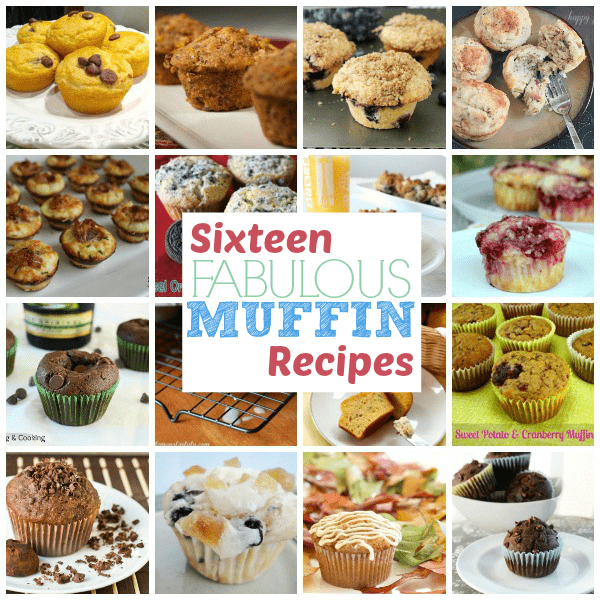 16 Muffin Recipes from This Gal Cooks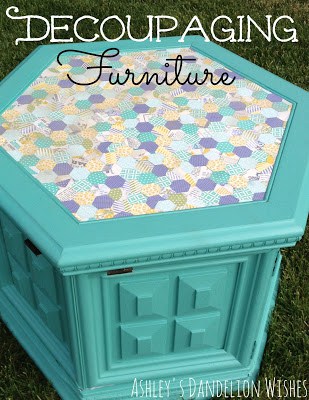 Decoupaging Furniture from Ashley's Dandelion Wishes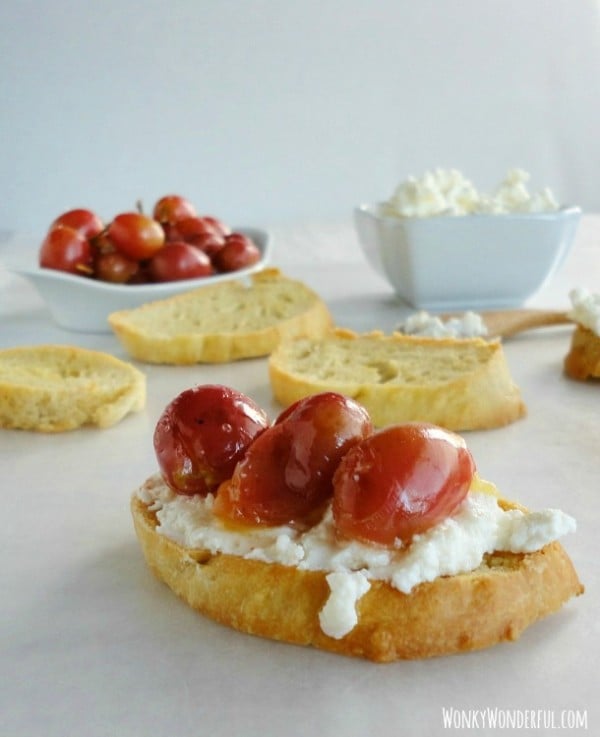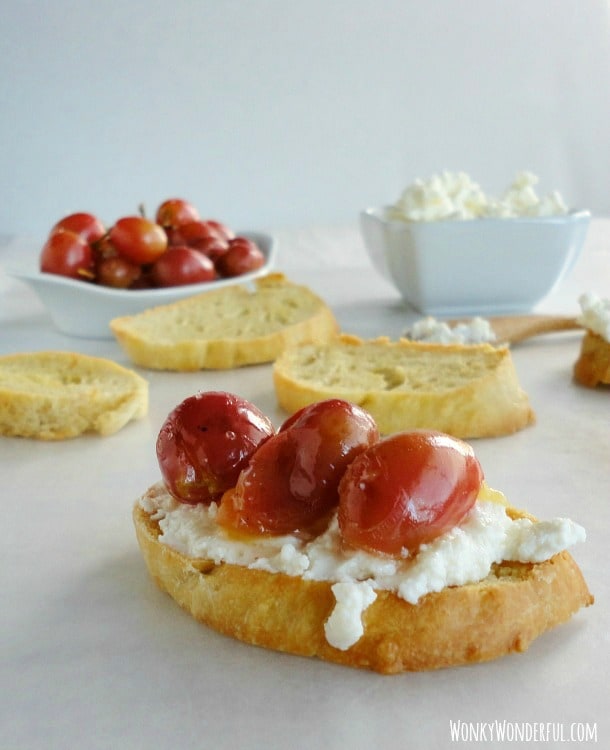 Ricotta Roasted Grapes from Wonky Wonderful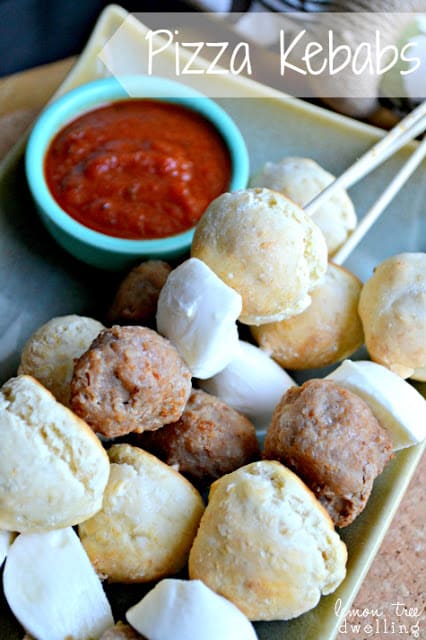 Pizza Kebabs from Lemon Tree Dwelling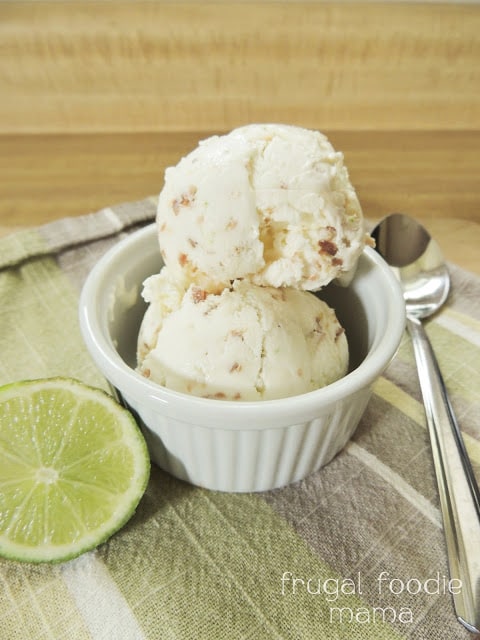 Key Lime Coconut Ice Cream from Frugal Foodie Mama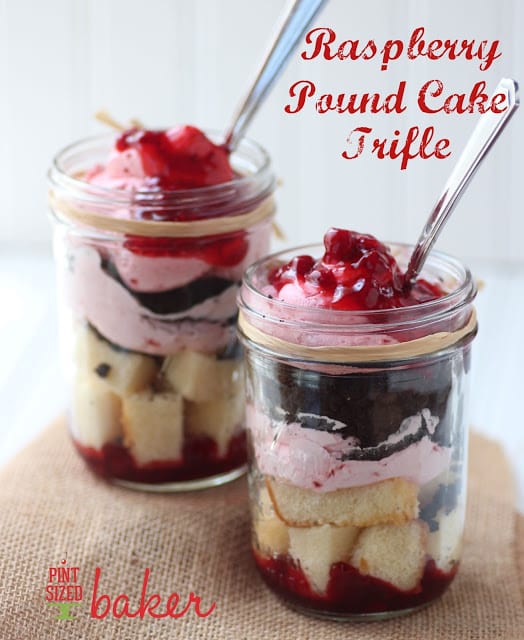 Raspberry No Bake Pound Cake Trifle from Pint Sized Baker
If you were featured, be sure to grab a button on my side bar.