Chocolate Chip Cookies are a favorite, and these Chocolate Chip No Bake Cheesecakes will so become a favorite too!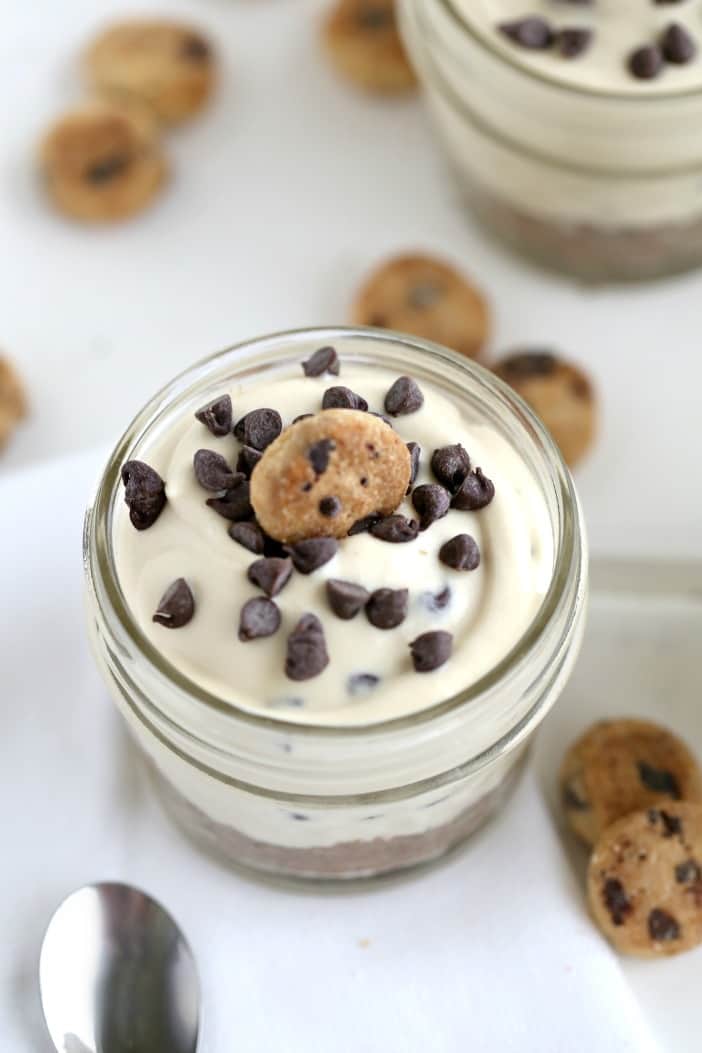 Hi! I'm Diane, I love making recipes that will impress my friends and family that are not overly complicated. Sharing my passion for food with others has always been a so exciting and I share all my kitchen adventure of sweet and savory recipes at Created by Diane (www.createdby-diane.com).
I'm pretty sure everyone loves the smell when chocolate chip cookies are baking…
It's kind of irresistible!
Somedays though heating up the oven and breaking out the cookie sheets just seems like too much.
Tell me I'm not the only one who feels that way!
A lot of times, those days happen when we're having friends for dinner on short notice and I need a dessert that actually takes minutes to make.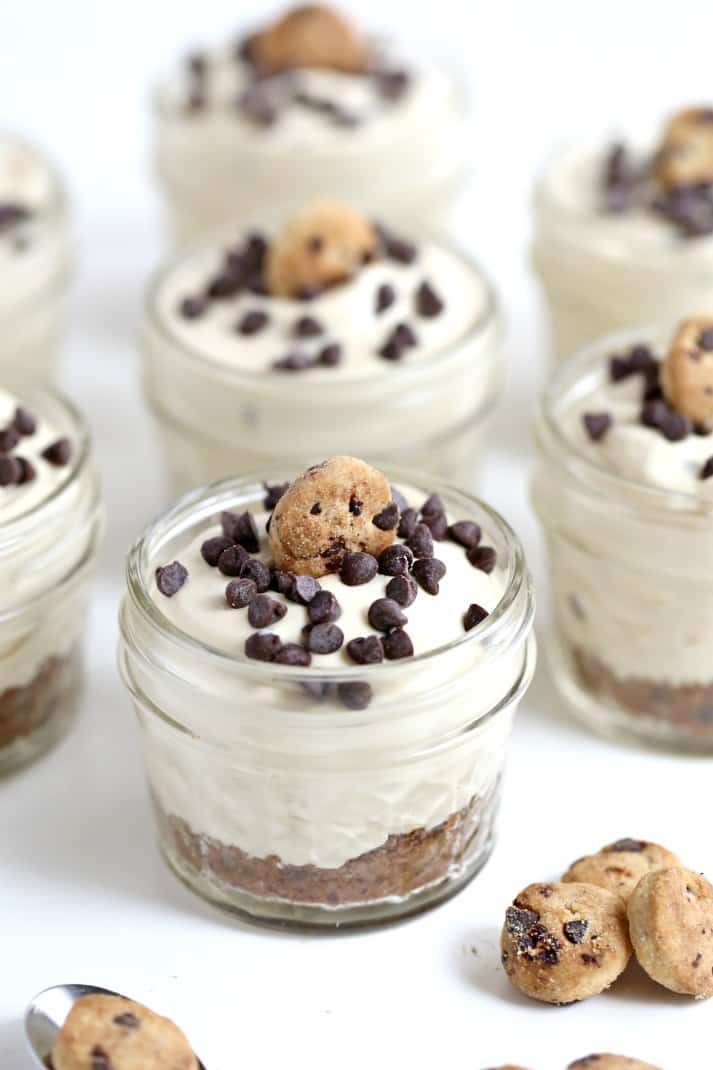 Now this doesn't look like it only takes minutes, and it doesn't taste like it only takes minutes, but it does.
In about 10 minutes, these will be all finished and then you put them in the fridge to chill for an hour.
By the time dinner is finished, they will be ready!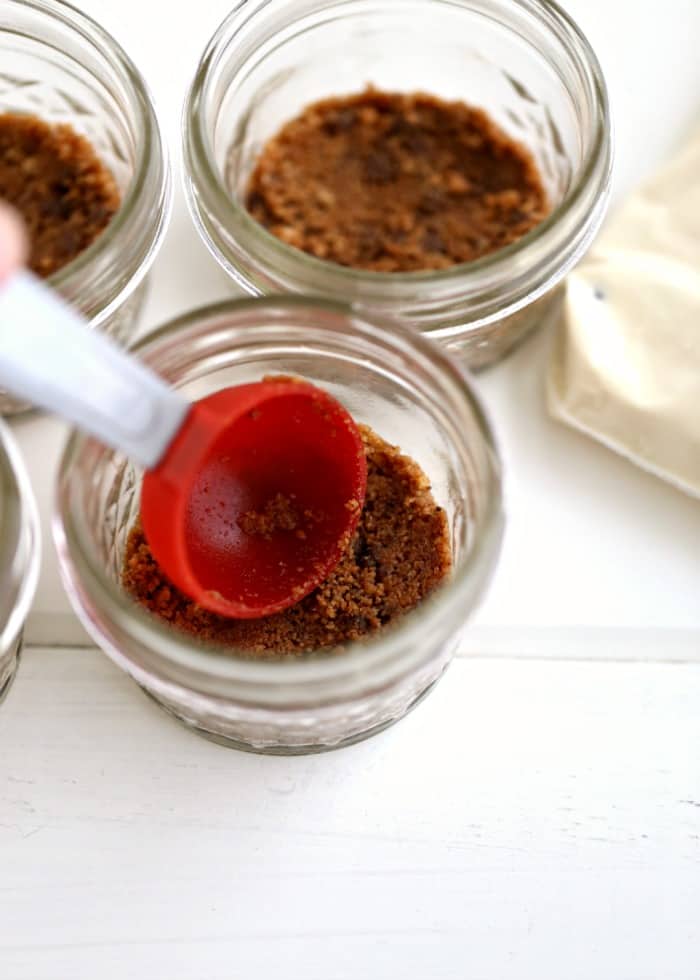 The crust is made from chocolate chip cookies. I used Chips Ahoy Cookies, if you already have fresh baked cookies, go right ahead and use those. I used a food processor to crush the cookies and mix them with some butter. Alternatively you can simply put them in a plastic bag, and roll a rolling pin over them a few times to crush them up, then open the bag add the butter and mix it up by smooshing it together.
I made these cheesecakes in 4oz jars. You can use any jar, glass, or cup you prefer. If you won't want any clean up after eating them, use clear plastic cups.
This recipes calls for brown sugar(Click here if you are out of brown sugar and need an easy substitute)
No-Bake Chocolate Chip Cheesecakes
Chocolate Chip Cookies are a favorite, and these Chocolate Chip No Bake Cheesecakes will so become a favorite too!
Ingredients
12 chocolate chip cookies (I used Chips Ahoy)
2 tablespoons butter
2 packages (8 oz each) cream cheese (*room temperature)
1/2 cup heavy cream
2 teaspoons vanilla extract
2/3 cup brown sugar (use 3/4 cup if you like things sweet)
3/4 cup mini chocolate chips (1/2 cup for batter, 1/4 cup for topping)
8 mini chocolate chip cookies or larger cookies cut into pieces for top
Instructions
In food processor blend cookies with butter.
Then press a tablespoon and a half of the mixture into each jar.
Press the mixture so it's firm in the bottom of each jar, otherwise it will get all mixed in the cheesecake batter and won't be on the bottom.
Next with a mixer, whip the cream cheese until smooth. (If you cream cheese has not been left at room temperature for an hour, place it unwrapped on a plate and use the defrost feature of your microwave to take the chill off of it, about 30 seconds at a 30% power, do that twice if once was not enough. You don't want to heat the cream cheese, but it won't mix smoothly if it's cold)
Next add in the brown sugar and mix until it's well blended, then add the vanilla extract nd heavy cream. Whip until the mixture is fluffy.
Mix in 1/2 cup mini chocolate chips.
Place mixture into a gallon plastic bag seal it, then cut off one of the bottom corners and pipe the batter into the jars over the cookie crust.
Top the jars with the remaining chocolate chips and a small cookie.
Place jars in fridge to chill completely. At least an hour.
If you want to place the lids on the jars, don't fill each jar so high.
Notes
These make great gifts too. You can make them a day or two ahead of time, which is also nice!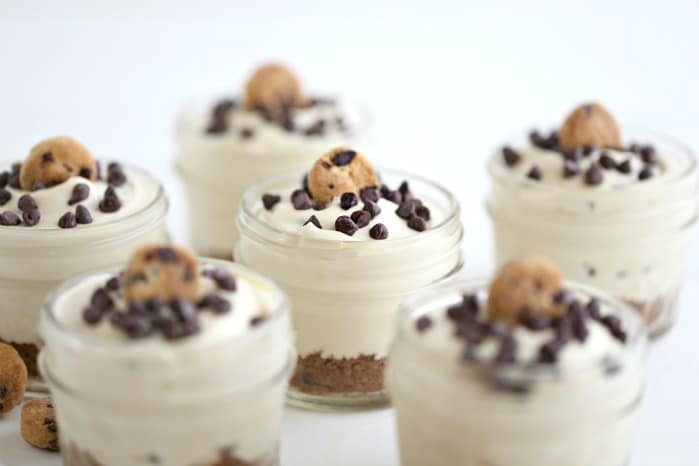 Looking for more chocolate chip cookies recipes, take a look at these: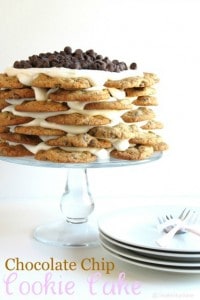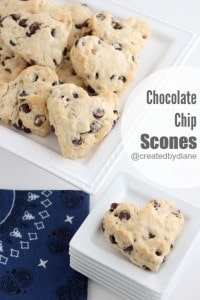 Chocolate Chip Cookie Dough Cones