White chocolate chai spice bundt cake is a great way to use up leftover potatoes. Enter to win great Thanksgiving gadgets from Dreamfarm!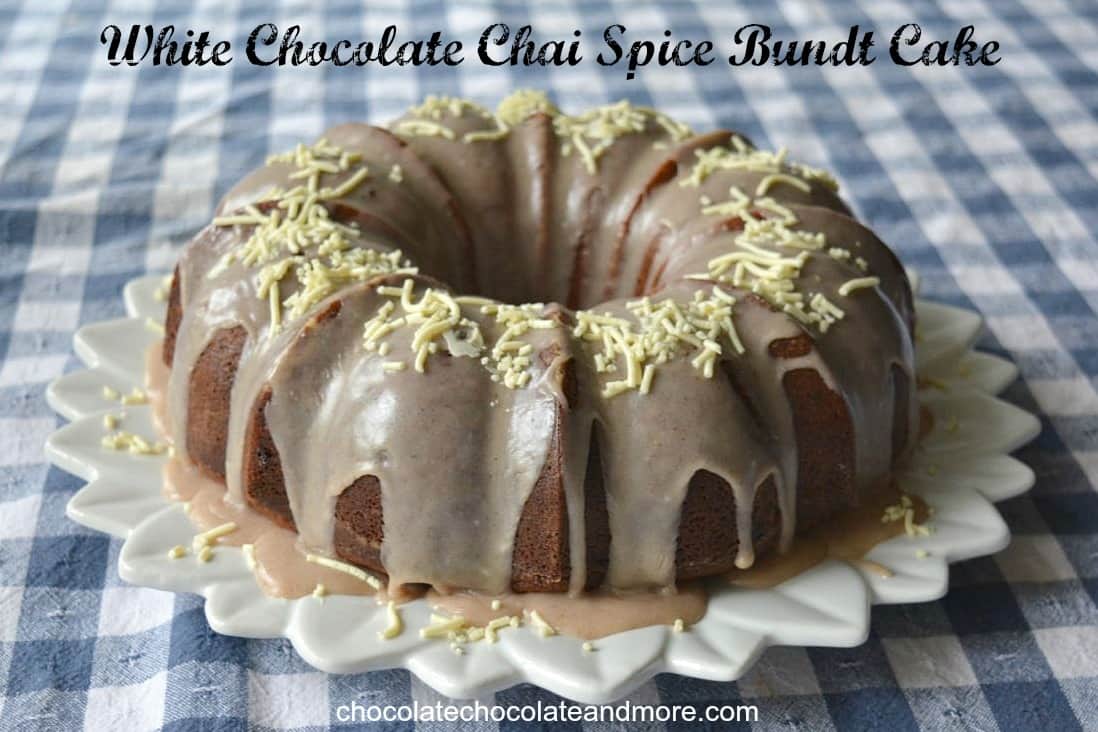 I don't know about your kids but mine are not great about eating left overs. They'll eat warmed up turkey and gravy but the rest of our Thanksgiving feast better get eaten at the table or I'm the one to eat it.
I always make mashed potatoes and I keep mine pretty plain so everyone can doctor them up the way they want at the table. My oldest son and I smother ours with gravy. My younger two just like some butter, salt and pepper. The good thing about this is plain mashed potatoes can be used to make this White Chocolate Chai Spice Bundt Cake.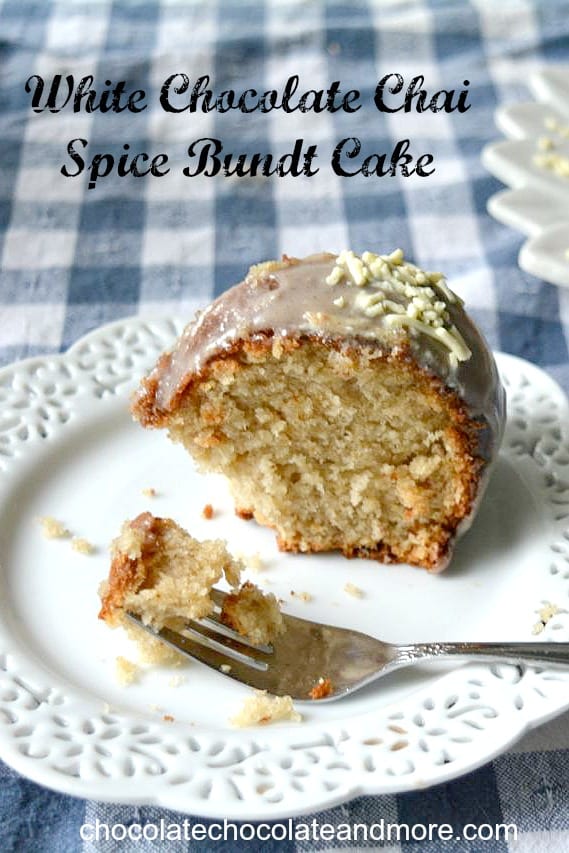 I wanted to try a potato cake in part because Dreamfarm sent me some fun gadgets to give away to you all. Dream Farm is a very creative, family owned company that has some of the funnest gadgets around. They are Australian but you can find them in specialty stores in the US. I saw their levoons in a local hardware store here in Austin.
For this recipe, I used their Smood, and garject. The smood is a bouncy potato smasher and scraper. It made quick work of my boiled potatoes. I could see young children loving using this device to help out at Thanksgiving.
I used the garject to rice my white chocolate. This is one heavy duty kitchen tool. The chocolate needs to be soft and you need some muscle strength to force it through (don't try this with dark chocolate) but you get pretty little chocolate noodles. I used mine in the cake and as decorative topping on top.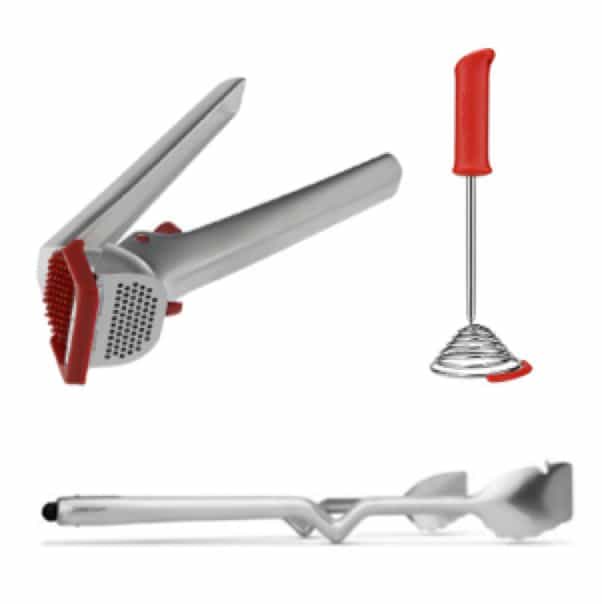 In addition to these two nifty gadgets, we're also giving away a pair of clongs. Clongs click to lock or open (so easy) and they have a bent handle the keeps them off the counter while you're cooking. I'll be using mine for brussel sprouts this year!
I love the spices in this white chocolate chai spice bundt cake. It's great with my morning caffeine (which is always tea) and it makes an easy breakfast for the day after thanksgiving.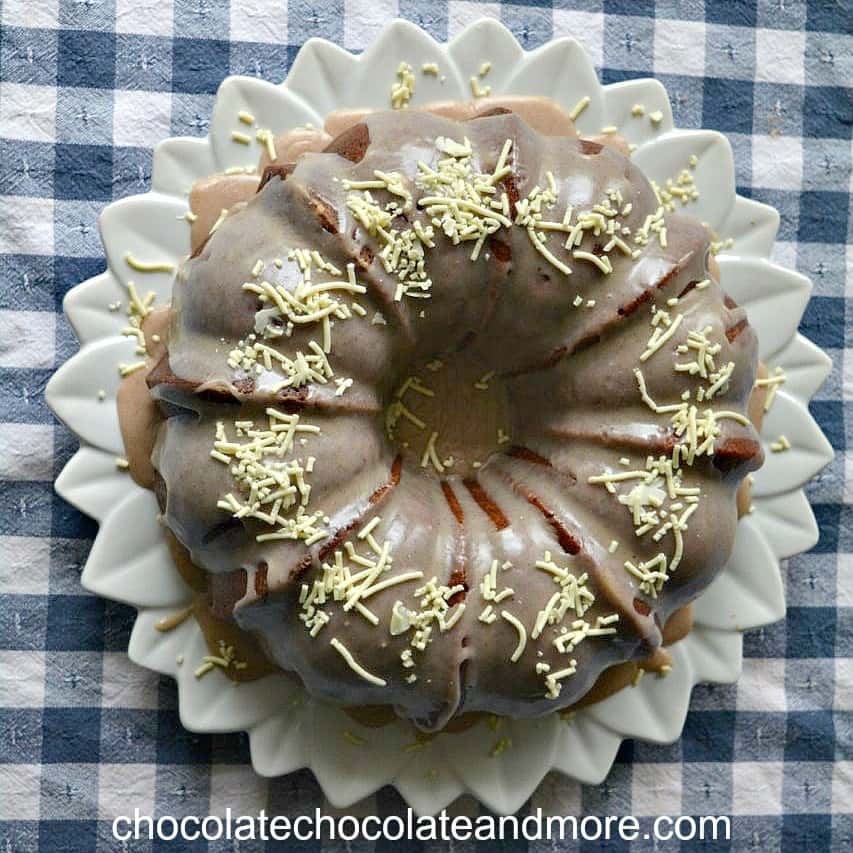 This giveaway will go until November 16 and it's limited to US residents.
White Chocolate Chai Spice Bundt Cake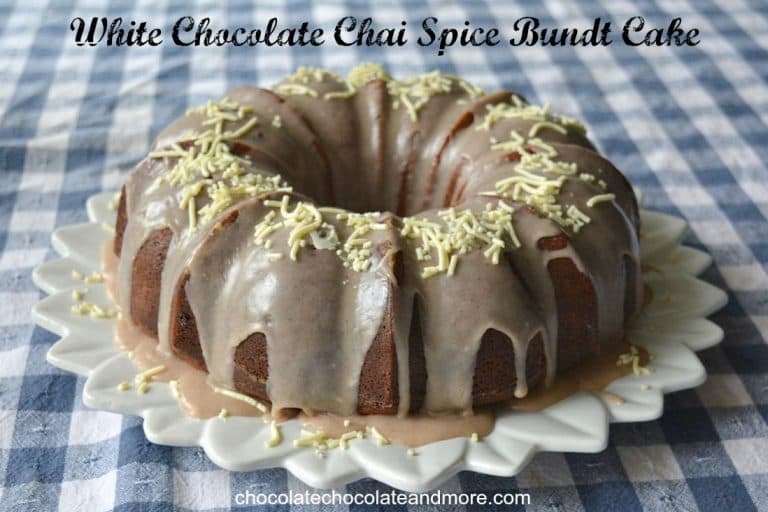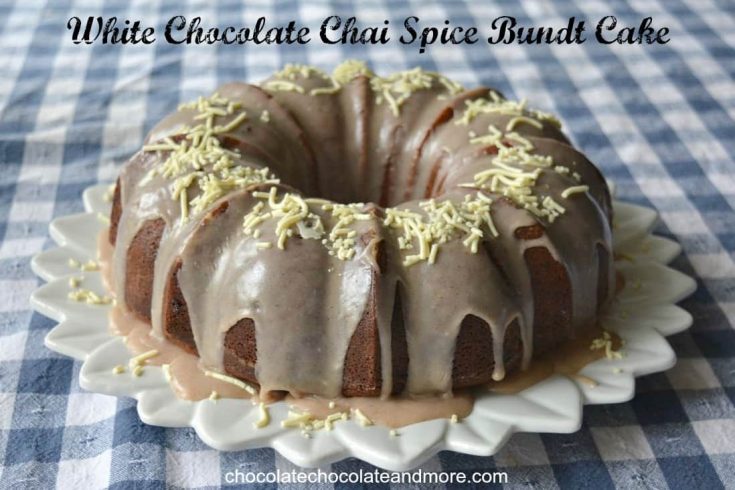 Ingredients
½ lb butter
2 cups sugar
4 eggs
½ cup grated white chocolate (I used my garject)
1 cup cooked mashed potato (2-3 small potatoes)
1 tsp ground cinnamon
1 tablespoon minced crystallized ginger or ¼ teaspoon ground ginger
¼ teaspoon ground cloves
¼ teaspoon ground cardamon
1/16 teaspoon ground pepper (a small pinch - be conservative)
2½cups flour
2½ teaspoons baking powder
½ teaspoon salt
⅔ cup milk
White Chocolate Chai Ganache
½ cup white chocolate chips
¼ cup whipping cream
½ teaspoon cinnamon
¼ teaspoon ground ginger
½ teaspoon ground cardamon
Instructions
Preheat the oven to 350° F. Grease and flour a bundt pan.
Grate the chocolate on a fine grater, or pulse in a food processor, or press through garject to get small pieces.
Mix flour and baking powder together and set aside.
Cream the butter with the sugar until light and fluffy.
Separate the eggs. Add the yolks, one at a time, to the creamed mixture, beating well after each one. Add potatoes and mix until combined. Add salt, spices and white chocolate and mix until combined.
Add the flour mixture alternately with the milk, beating gently until smooth after each addition.
When this process is complete, whip the egg whites until stiff but not dry. Fold the whipped egg whites carefully into the cake mixture.
Spoon into the prepared Bundt tap gently once on the counter to settle. Bake for 1 3/4 hours. Test for doneness with a toothpick or skewer at the end of this time: bake for another 15 minutes if needed.
Remove from the oven and allow to rest in the pan for at least twenty minutes before removing from the pan: then cool on a rack.
To finish, drizzle white chocolate chai ganache over the top, or dust with confectioners' sugar / icing sugar.
White Chocolate Chai Ganache
Put white chocolate chips and cream in a bowl and microwave on high for 20 seconds. Stir and repeat until the chocolate is just melted.
Mix in spices. Drizzle on cake.

[promosimple id="a887″]