Tunnel of Fudge Cake is a brownie-like bundt cake with a tunnel of chocolate cheesecake filling.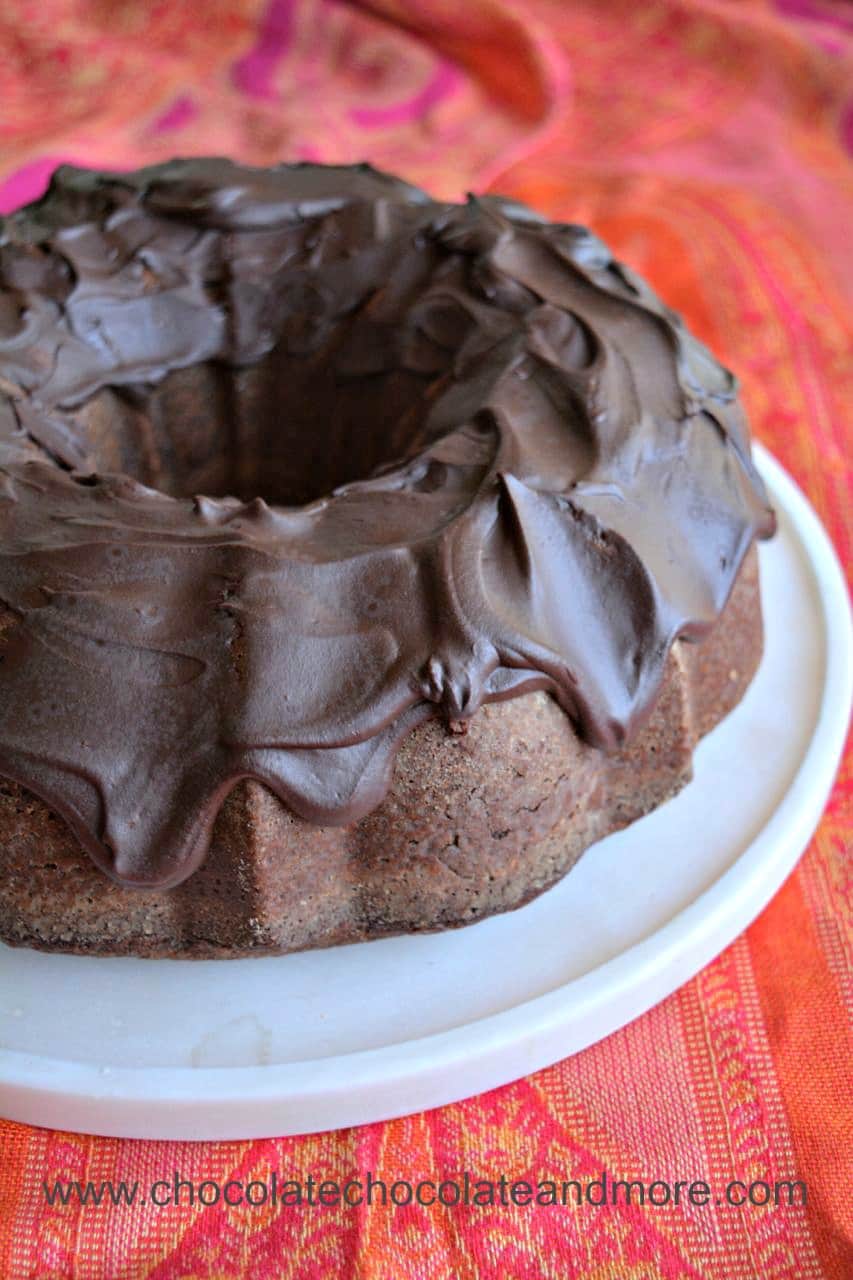 This is one of the recipes Joan left behind. There was no description, just a recipe so I'm not sure where she was going with this other than lots of chocolate and sugar (appropriate don't you think?).
I thought some aspects of the original recipe wouldn't work so I tweaked it a little. Joan added boiling water to the chocolate chips. Water and chocolate usually don't play well so I substituted milk for the boiling water. The original recipe also lacked any leavening so I added baking powder.
The chocolate ganache in this recipe is really thick. It comes out like frosting more than a glaze. If you want a more drippy look, double the amount of cream.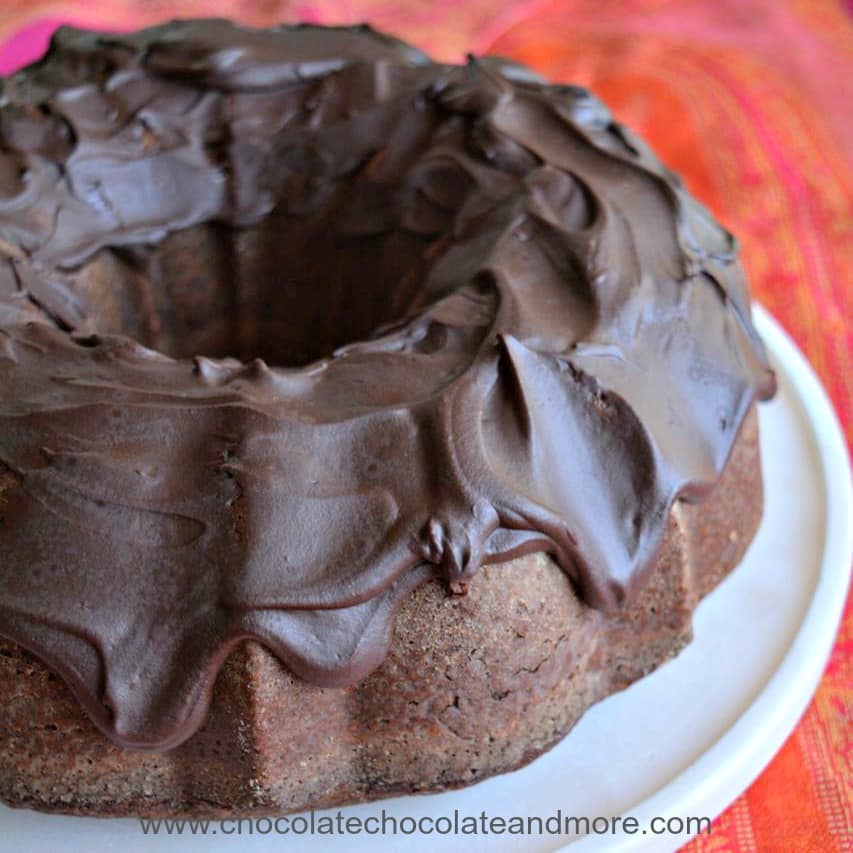 Joan also left out a chocolate filling. I didn't realize this until after I made the first tunnel of fudge cake. As I started writing this post, I thought, "There's no tunnel of fudge in the tunnel of fudge cake." Even without the tunnel of fudge, the cake is moist, dark chocolate.
I'm not sure if she meant the whole cake to be a "tunnel of fudge" or if she just didn't get around to making the filling. So, I decided to make up a filling for cake #2. I mixed some cream cheese with melted chocolate and added a little whipping cream.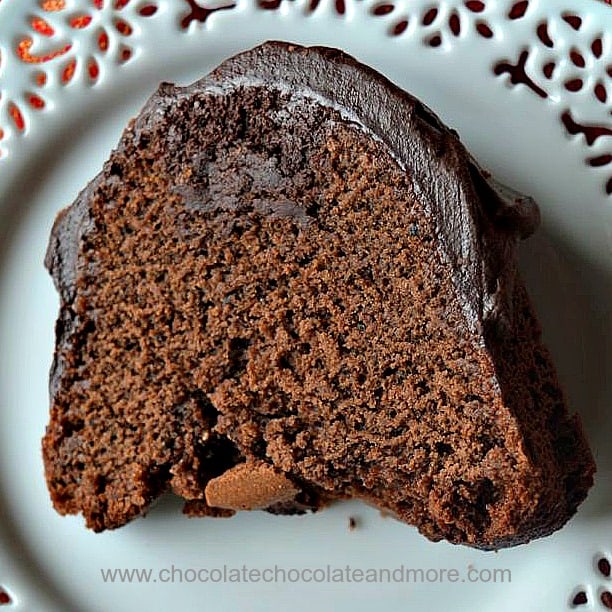 This cake has a lot of sugar in it – white sugar, brown sugar and powdered sugar. Joan never skimped on sugar. We were rarely allowed sweets when we were kids so I think she wanted to make up for that as an adult. She always had more sugar than tea in her iced tea and, of course, she started this blog. Joan loved sugar and chocolate and this cake reflects that.
Tunnel of Fudge Cake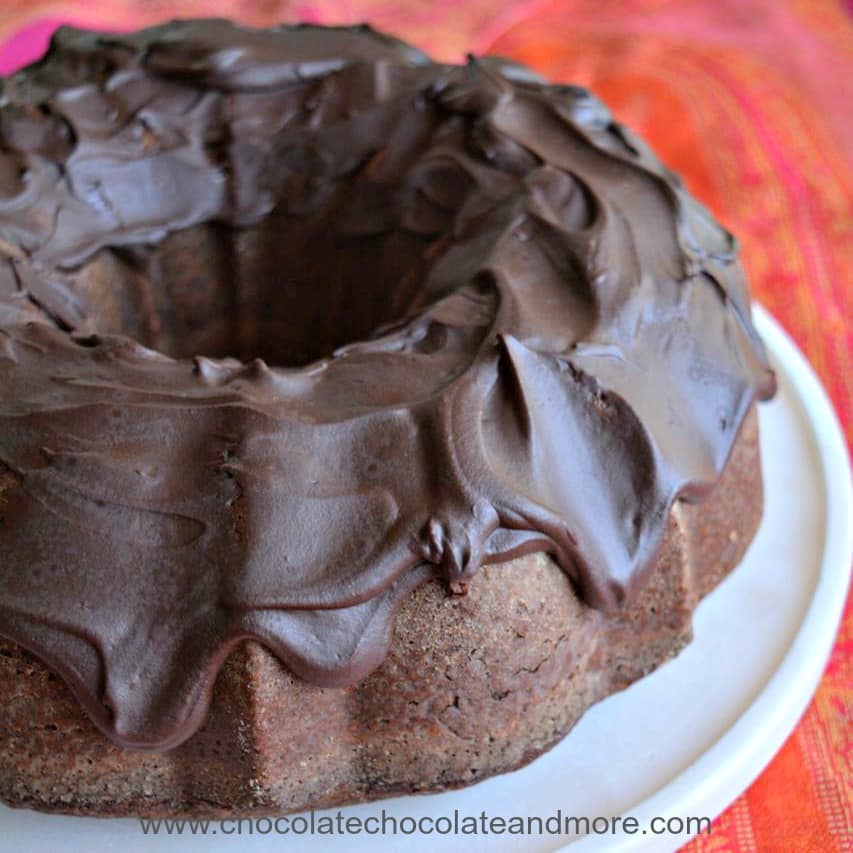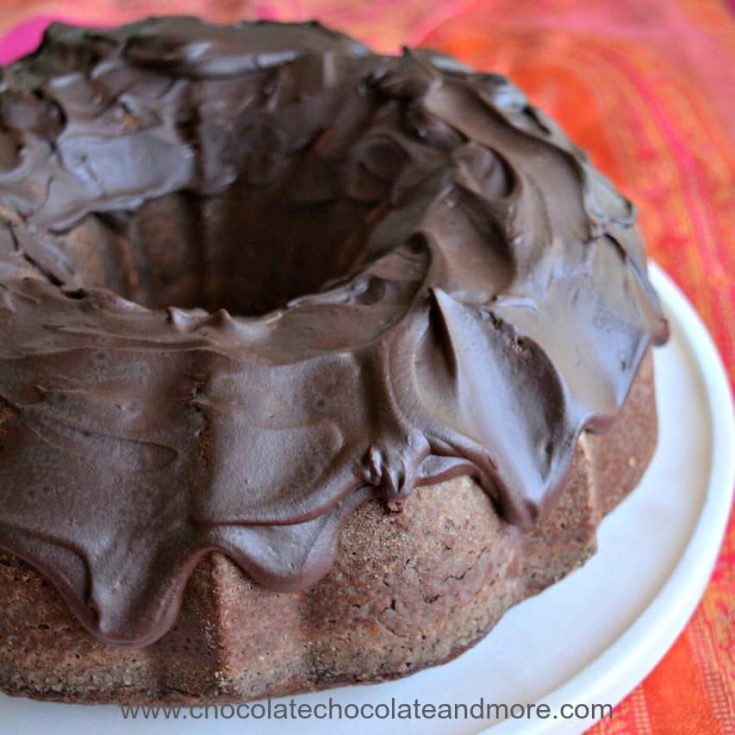 Ingredients
for the cake
½ cup scalded milk
2 ounces (⅓ cup) dark chocolate chips
1 ¼ cups butter, softened
1 cup granulated sugar
¾ cup brown sugar
5 eggs
1 Tablespoon vanilla extract
2 cups all purpose flour
1 teaspoon salt
2 teaspoons baking powder
¾ cup unsweetened cocoa powder
2 cups powdered sugar
Chocolate Fudge Filling
1 cup chocolate chips, melted
4 ounces cream cheese, softened
2 tablespoons whipping cream
Ganache
1 cup dark chocolate chips
⅓ cup heavy whipping cream
Instructions
Grease and flour a 12 cup bundt pan.
Put milk in a 2 cup measuring cup and heat on high for 1 minute. Add chocolate chips. Let sit for 2 minutes then stir until chocolate is completely melted, set aside to cool.
Cream together butter, granulated sugar and brown sugar until light and fluffy. Add in eggs and vanilla. Add chocolate mixture and mix again.
Combine flour, salt, cocoa powder and powdered sugar. Add to batter and mix just until combined.
Make the fudge filling by mixing the cream cheese, melted chocolate and whipping cream together until well mixed.
Spread about 1/3 of the batter into a greased and floured 12 cup bundt pan. Spoon the fudge filling in a ring. Leave about an inch of batter on the inside and outside of the line of filling. Then add the rest of the batter to the pan.
Bake in a 350 degree oven for 45 minutes, until edges start to pull away from sides of pan and are just starting to brown.
Let cake cool in pan for 2 hours before inverting onto a cake plate. Let cool completely before topping with ganache.
Ganache
Place choclate chips in a heat proof bowl.
In a separate heat proof bowl, heat whipping cream in the microwave on high for about 50-60 seconds, to steaming hot but not boiling. (Can also do this on the stovetop.) Pour heated cream over chocolate chips and let rest for 2 minutes. Stir until chips are completely melted and chocolate is smooth. Let cool for 5-10 minutes then drizzle over top of cake. Let ganache set before serving cake.
You might also like