Tongass Forest Cookies sound exotic but really aren't — think Rice Krispie cookies with a twist.
I recently spent two weeks on vacation in Alaska, which is where you will find the Tongass National Forest. The Tongass covers most of Southeast Alaska surrounding the famous Inside Passage, which is where my family and I took a cruise at the end of May.
I was trying to come up with recipes from Alaska that I could share with you, but amazingly, most involve fish (including some of the dessert options!).
My understanding is this recipe, which is about 40 years old, was given to a woman by a friend of hers who had (also) just vacationed in Alaska.
I'm not sure what the official connection to the Tongass is, but I was willing to give it a try, and now I'm sharing with you!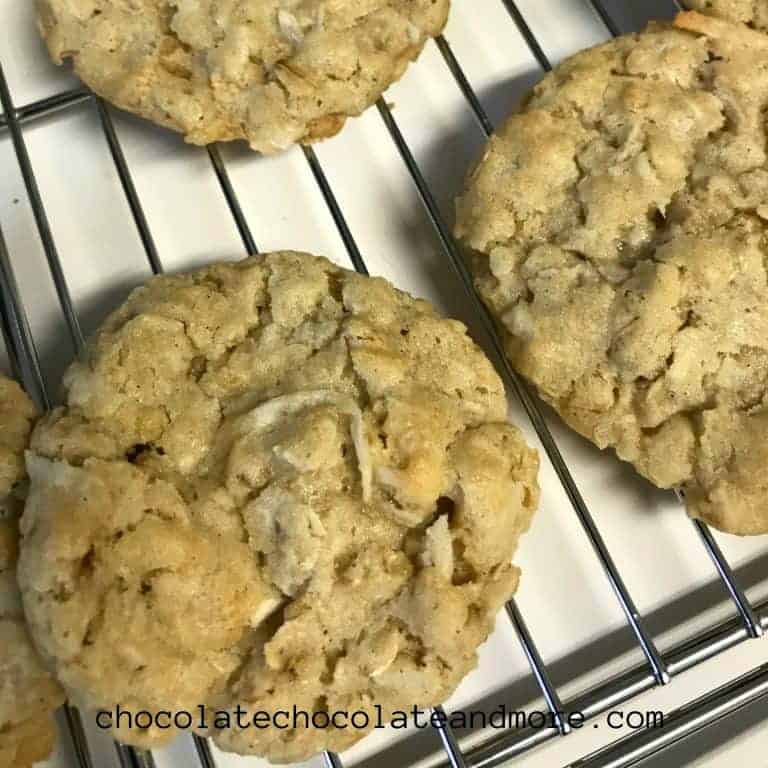 This recipe is really an oatmeal cookie recipe with rice krispies and coconut. It takes about 30 minutes total from start to serve: 10 minutes to mix together, and another 12 to bake — about 10 to cool and voila!
You are going to get your hands messy, so have a towel nearby (unless you want to lick your fingers clean once you are finished — also a yummy option!)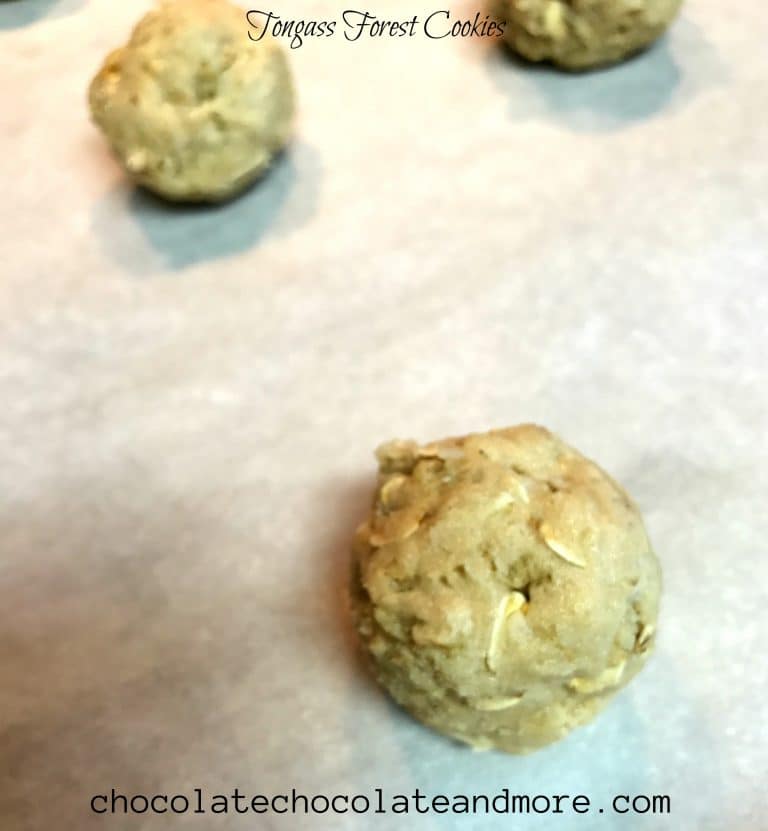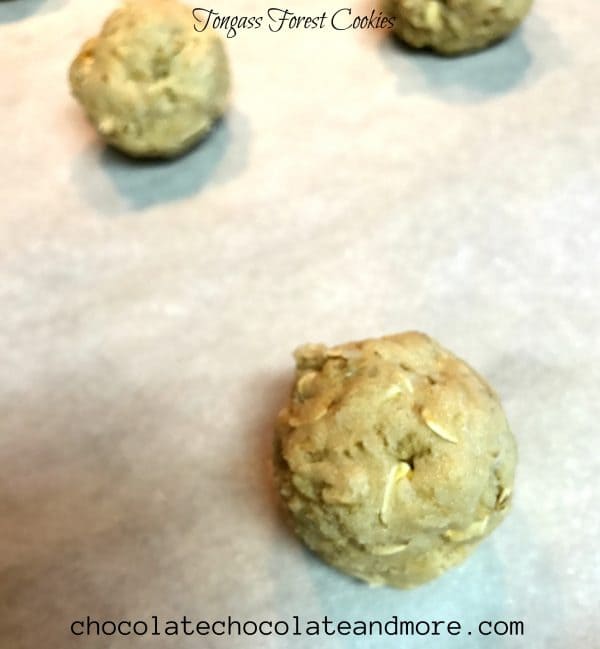 The finished cookies are a nice combination of crunchy (thanks to the rice crispies) and chewy (thanks to the oats and coconut).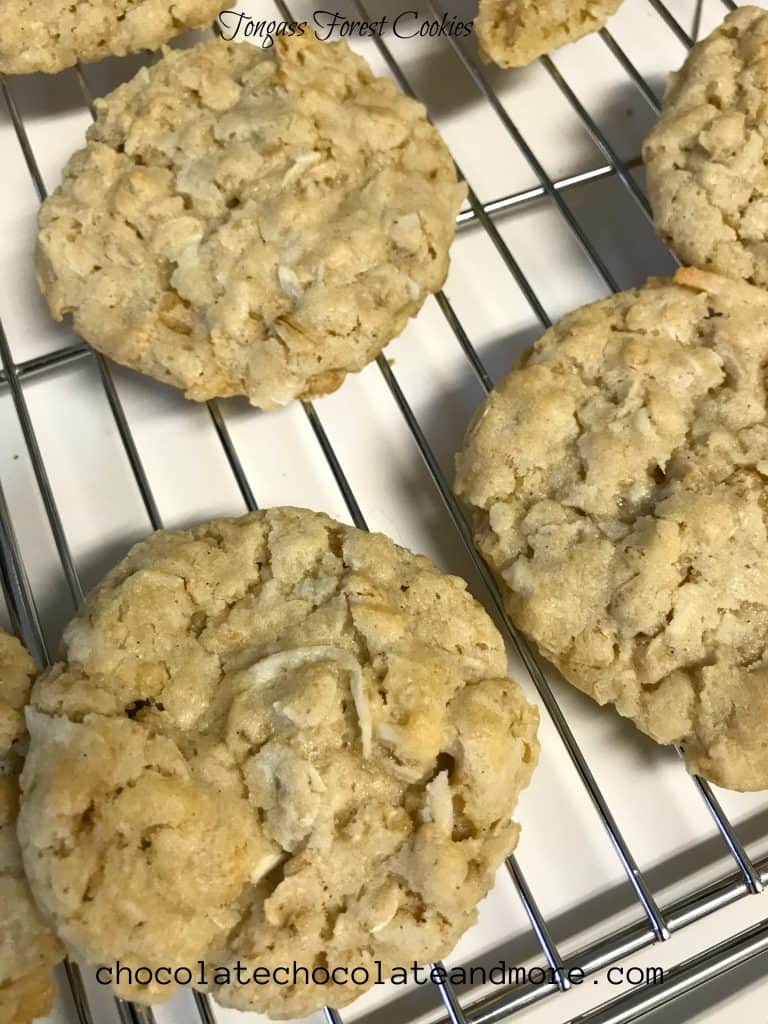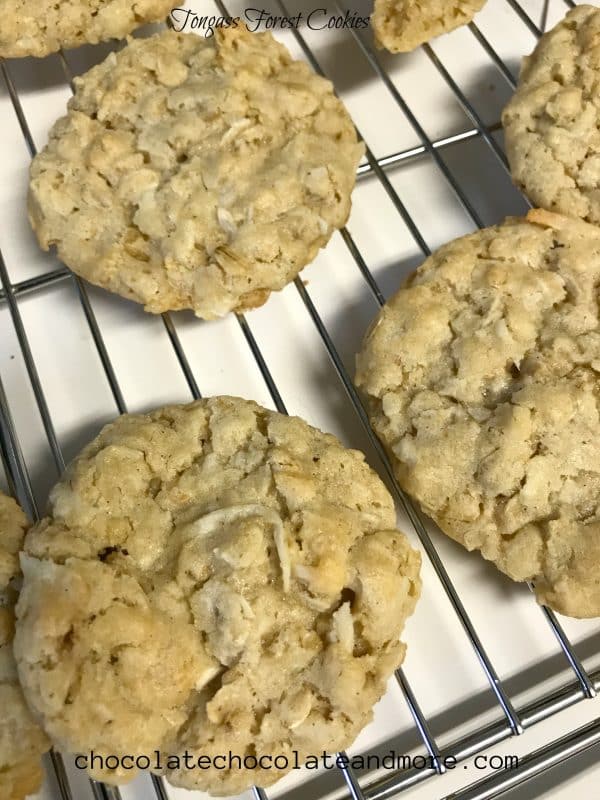 While you munch on these delicious cookies, you can read more about the Tongass National Forest by visiting their website: Tongass National Forest.
Yield: 24-36 cookies
Tongass Forest Cookies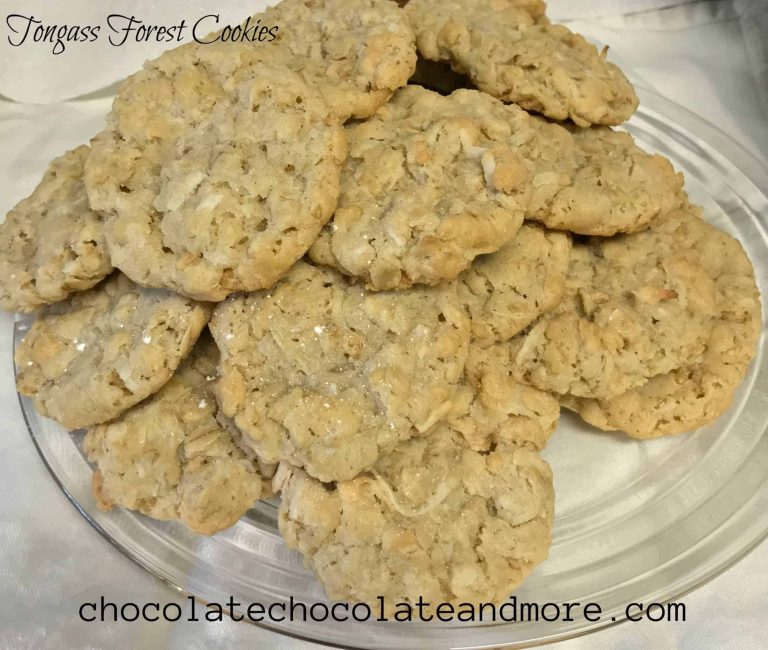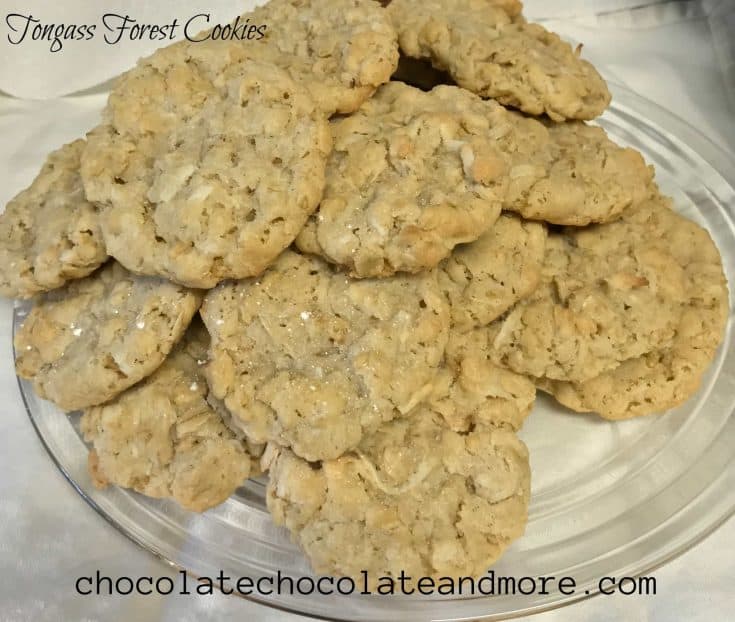 A delicious combination of rice krispies, oats, and coconut make this cookie from Alaska as memorable as the place it is from! 
Ingredients
1 cup shortening
1 cup brown sugar
1 cup granulated sugar
2 eggs - well beaten
1 1/2 tsp. vanilla
2 cups flour
1/2 tsp. salt
1 tsp. baking soda
1/2 tsp. baking powder
1 cup moist coconut flakes
2 cups of oats
2 cups Rice Krispies
Instructions
Preheat oven to 350 degrees.
In a medium bowl, sift together flour, salt, soda, and baking powder. Set aside.
In a mixing bowl, combine shortening, brown sugar, and granulated sugar until creamy.
Add the eggs and vanilla until thoroughly combined.
Slowly add in the sifted dry goods until combined.
Using your hands, add in the coconut, oats and rice krispies. (It is easier using your hands because the dough will be very thick and chunky once everything is combined.)
Roll dough into small balls (approximately ping-pong/golf ball sized for larger cookies) and place on greased cookie sheet.
Bake for 12 minutes, remove from oven, and cool.