Taves Family Apple Cake is easy to make, moist, cinnamony and packed with apples. Perfect by itself for breakfast or top it with caramel sauce for dessert.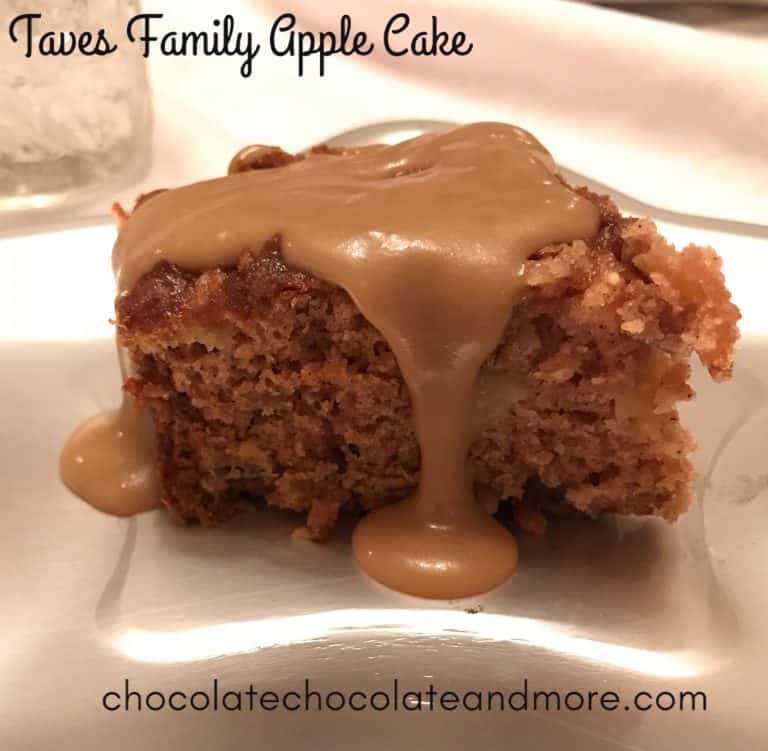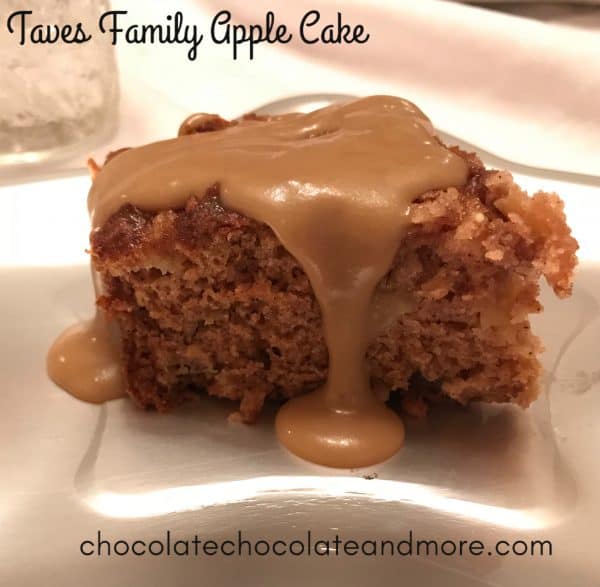 This delicious apple cake recipe came to me via a cookbook written by a friend of a friend.
Eating Local in the Fraser Valley was written by Angie Quaale, a foodie I am honored to know.
Angie owns a culinary shop in the Fraser Valley region outside of Vancouver, British Columbia (BC). She loves the local "farm to table" style of cooking and baking typical of the Fraser Valley.
I bought a copy of her cookbook as soon as it came out. This apple cake recipe is from the Taves Family, who have an orchard in Abbotsford, BC.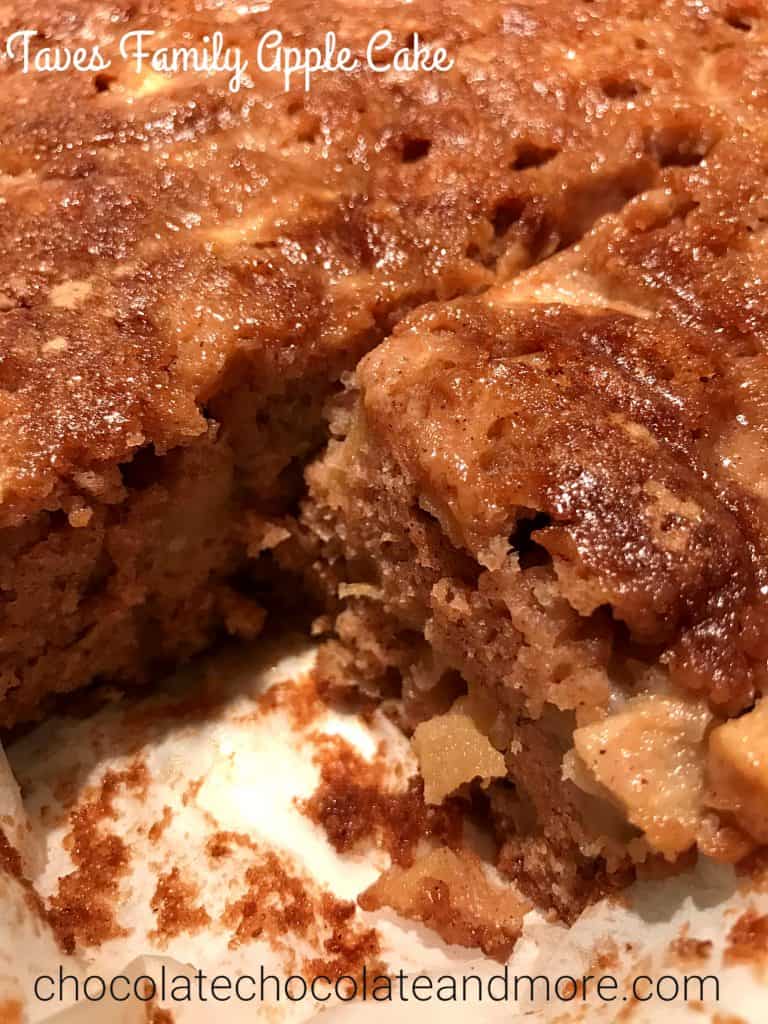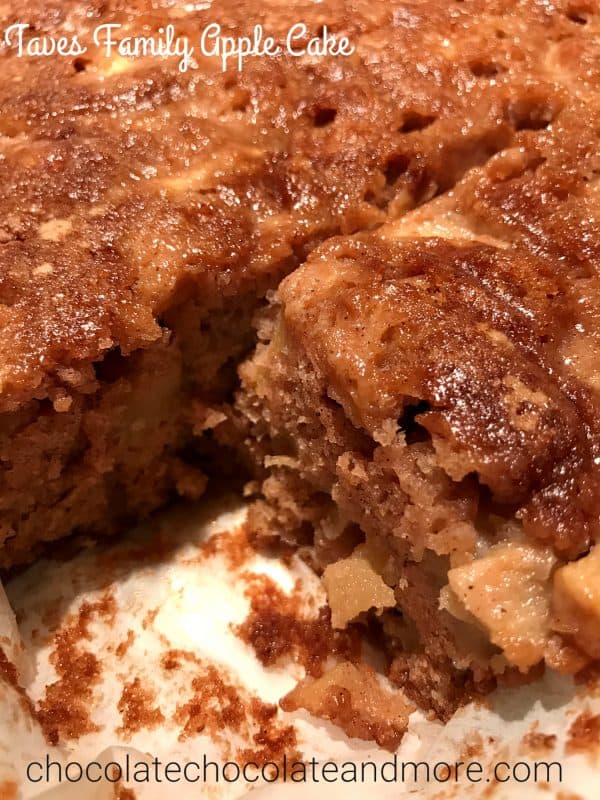 I chose to make Taves Family Apple Cake for a graduation party last month. Not only is it easy, but proved to be a huge hit with everyone from the teenagers to the grandparents at the party.
The original recipe called Taves Family Apple Cake a "breakfast" dish, but it worked just as well as a dessert. To be honest, it is good any time of day or night, warm or cool.
Pack it in a lunch bag, or keep the pan covered in the refrigerator, cut off a piece and put it in the microwave for about 10 seconds to warm.
The recipe includes an easy-to-make caramel drizzle. But if you are looking for a dairy-free recipe, this cake is just as good without it. You can also make this recipe gluten-free by replacing the enriched flour with your preferred gluten-free flour.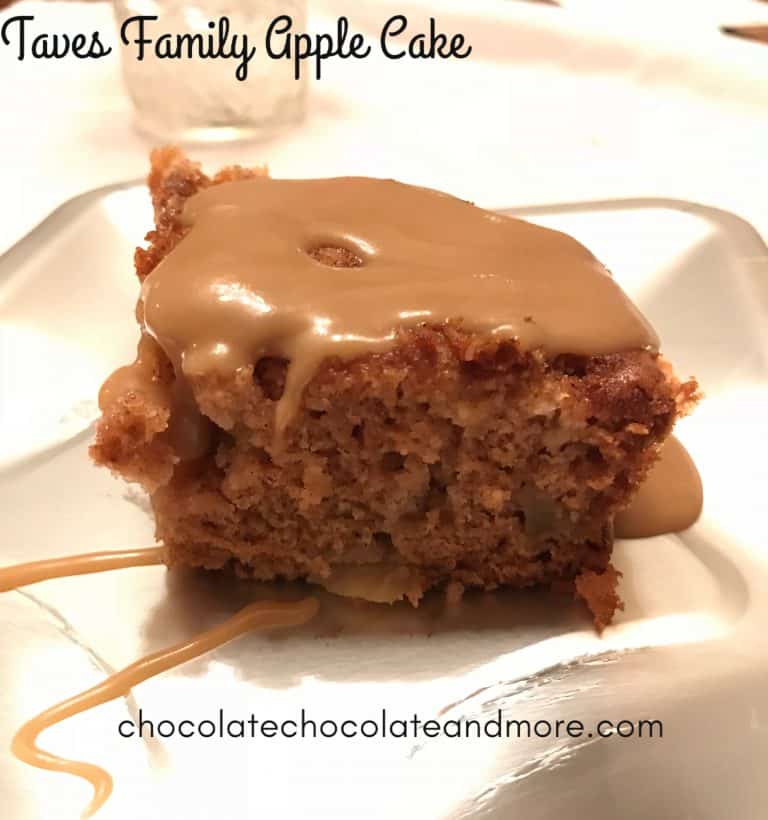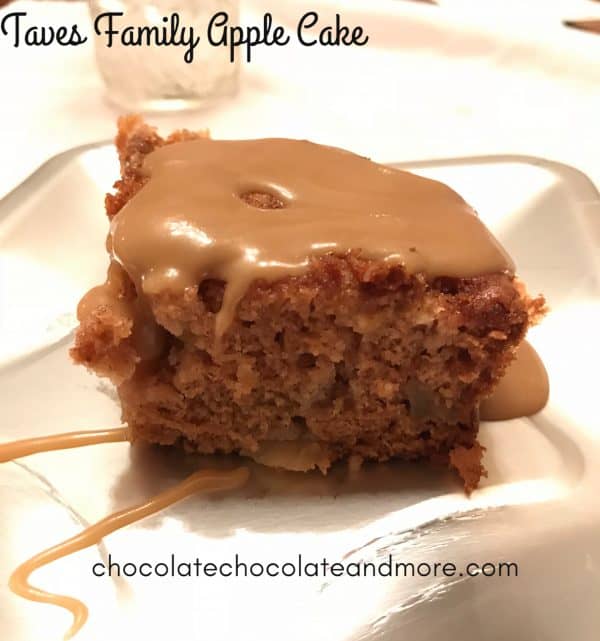 As for which apple to use, I used Red Delicious in my recipe, and the Taves Family Farm specializes in Jongolds and Honeycrisps. That said, the recipe only says to use "peeled and finely chopped apples", so if you have a favorite apple, feel free to use it. Most of all, enjoy this recipe, no matter how you decide to make it!
Yield: 24 slices
Taves Family Apple Cake with Caramel Drizzle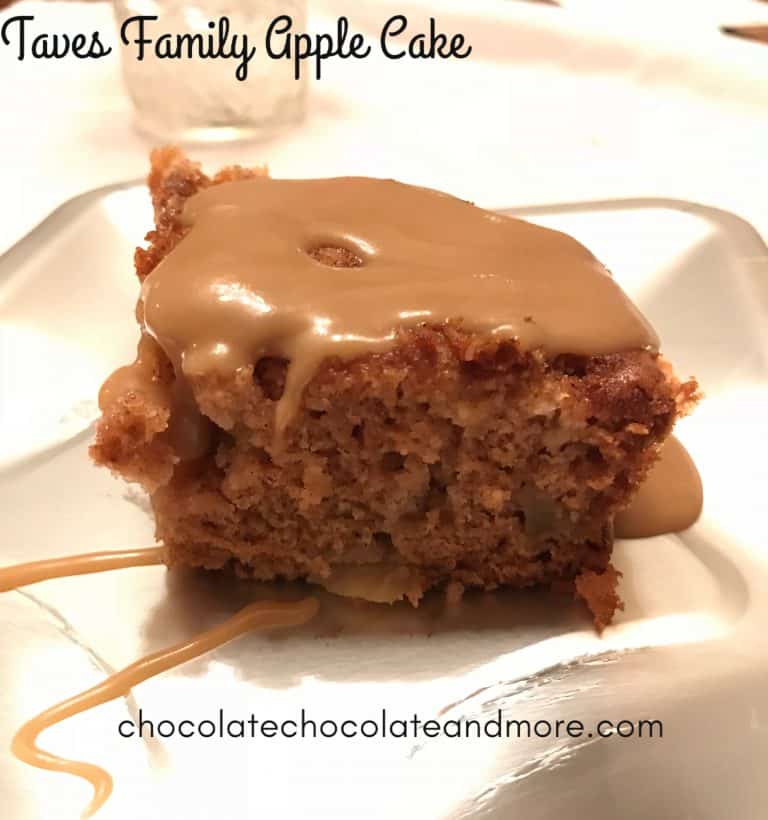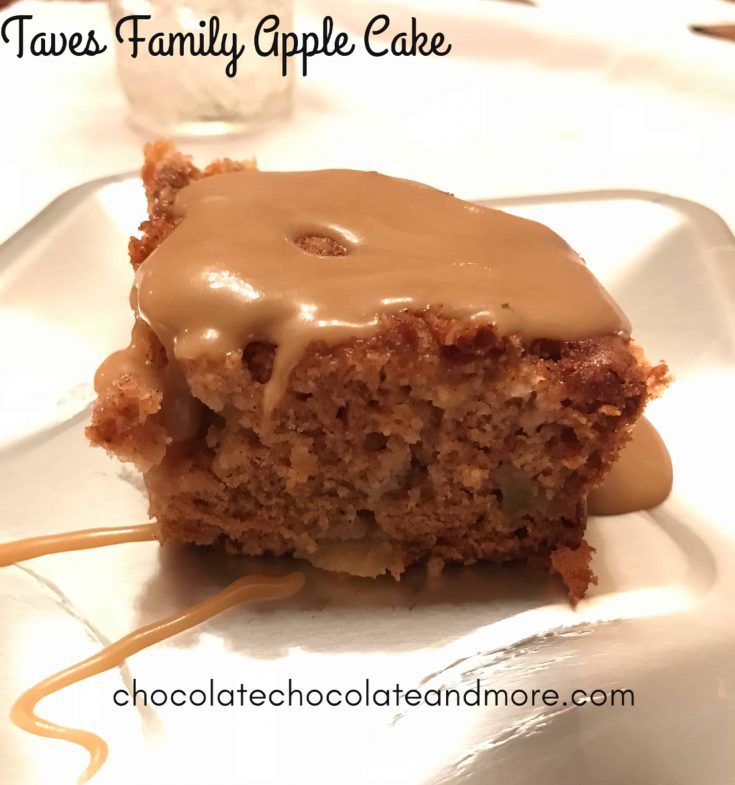 Prep Time 15 minutes

Cook Time 50 minutes

Total Time 1 hour 5 minutes
Ingredients
For the Cake
1 ½ cups sugar
½ cups oil
½ cup applesauce
3 eggs
2 cups flour
1 ½ tsp. cinnamon
1 tsp. baking soda
½ tsp salt
¼ tsp. nutmeg
3 cups apples finely chopped
For the Caramel Icing
½ cup salted butter
¼ cup milk
1 cup packed brown sugar
2 cups powdered sugar
Instructions
For the Cake:
Preheat oven to 350-degrees
Using parchment paper, line a 9"x13" cake pan
In a large bowl, combine the oil, sugar, applesauce and eggs
Mix in the dry ingredients
Fold in the apple chunks
Pour the batter into the cake pan, and smooth out the top
Bake for 25-35 minutes, or until brown and a toothpick inserted into the middle of the cake comes out clean.
Remove from the oven and set aside to cool.
For the Caramel Icing
In a medium sized pot over medium heat, melt the butter
Mix in the brown sugar and boil for 2 minutes, stirring constantly
Using a handheld whisk, whisk in the milk
Continue to whisk until the mixture returns to boiling
Remove from heat and place the bottom of the pot in a bath of cold water
Using the whisk, gradually add in the powdered sugar
The mixture will thicken and create an icing consistency as it cools.
Spread or drizzle over the cooled apple cake, or serve as an optional topping on the side.
Nutrition Information:
Yield:
24
Serving Size:
1 slice
Amount Per Serving: Calories: 248Total Fat: 9gSaturated Fat: 3gTrans Fat: 0gUnsaturated Fat: 6gCholesterol: 34mgSodium: 144mgCarbohydrates: 40gFiber: 1gSugar: 31gProtein: 2g

Nutrition information is provided as a guideline only. Please consult a dietitian if you have specific dietary requirements.

You might also like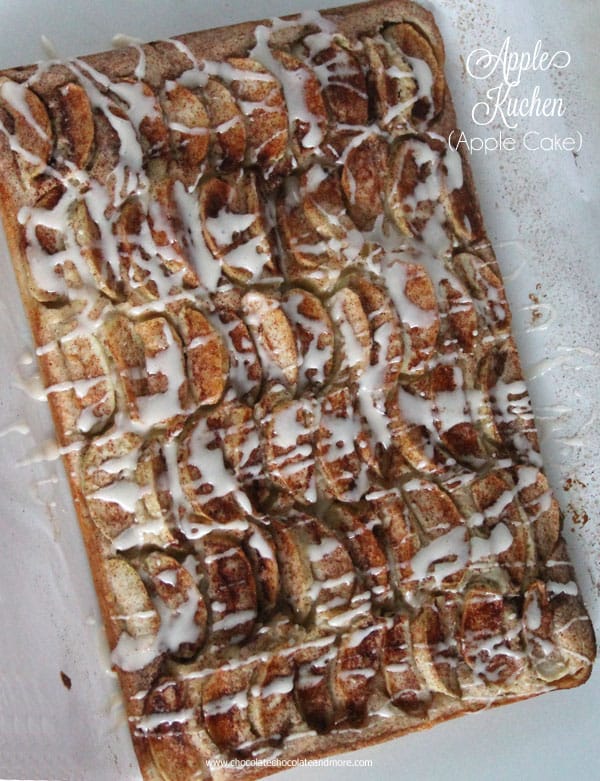 Salted Caramel Apple Pie from Hungry Couple
Apple Bread Pudding with Dulce de Leche Sauce from Art and the Kitchen