Salted Caramel Macchiato Cupcakes are your favorite coffee drink in cupcake form. Nielsen Massey extracts and McCrea's caramels give these Salted Caramel Macchiato Cupcakes amazing flavor. Enter to win a gift box of Nielsen-Massey flavorings and McCrea's caramels just in time for your holiday baking!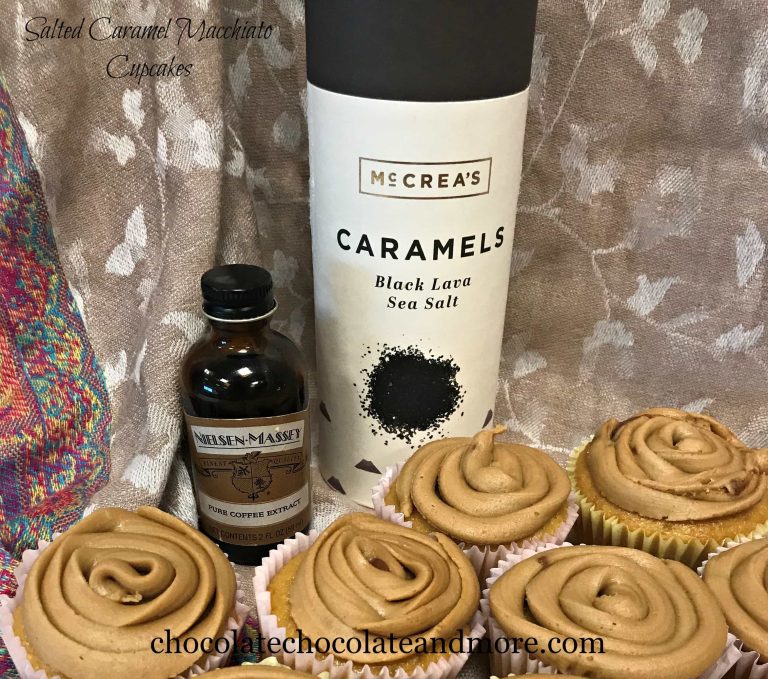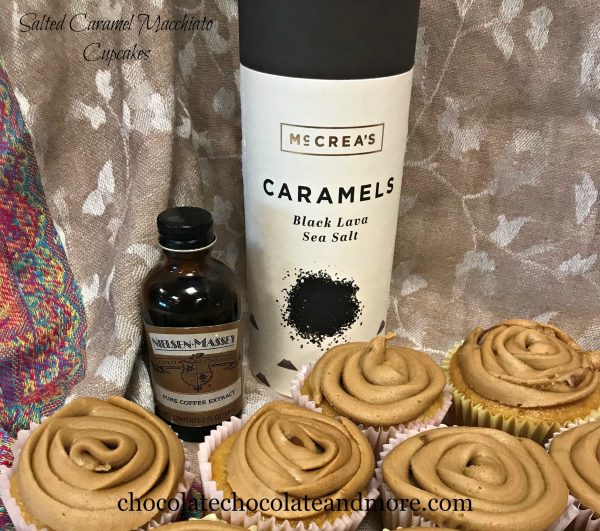 I am not much of a coffee drinker, but I have discovered my favorite morning commute drink is an iced upside down caramel macchiato. A grande will last for the hour drive from my house to the office, and I get caffeine and caramel — guaranteed to get me moving!
Nielsen-Massey sent me a gift basket that you can enter to win just in time for holiday baking! It includes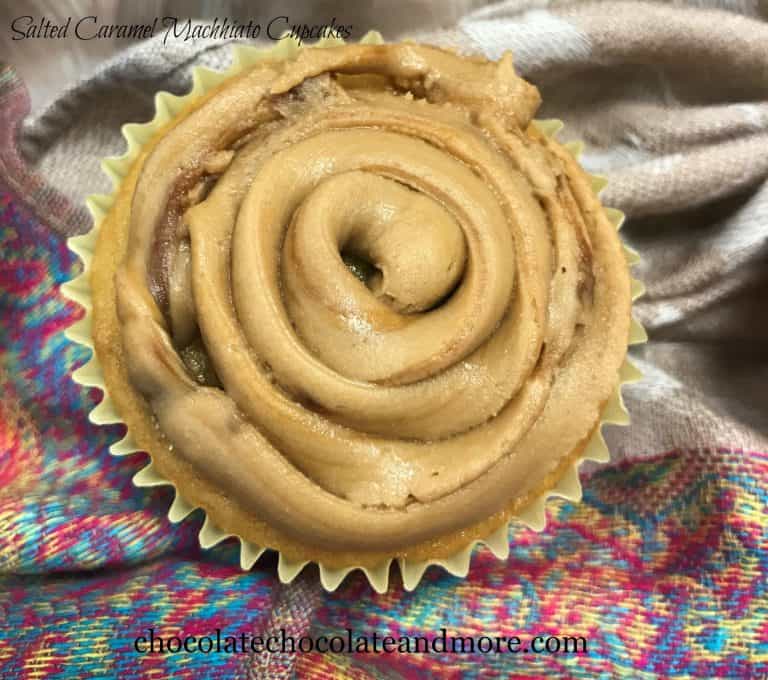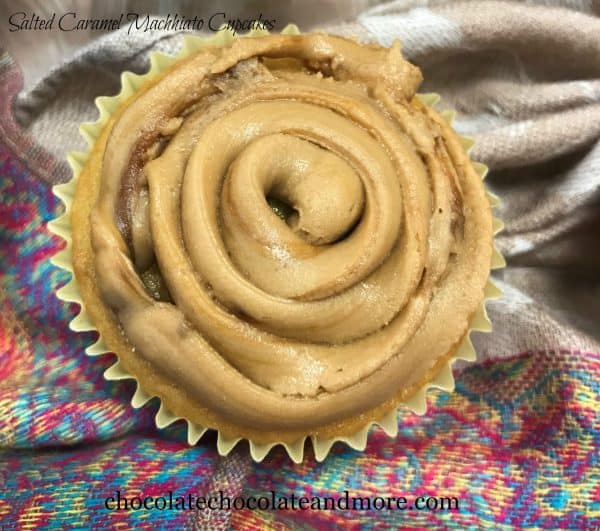 I use Nielsen-Massey Vanilla Bean Paste in every recipe that calls for vanilla extract. If you haven't tried vanilla bean paste, you really should. Vanilla extract is made by soaking vanilla beans in strong alcohol. You can easily make your own homemade vanilla extract. Unlike vanilla extract, vanilla bean paste is a sweet, thick syrup that includes the seeds. The vanilla bean seeds add rich, vanilla flavor and little flecks to your desserts.
When I received my basket, I immediately thought about using the coffee extract and sea salt caramels together to make a baked version of my favorite morning pick-me-up! I have to admit — using coffee extract is a lot easier for a non-coffee maker like me than trying to make coffee that is the right strength for a recipe. I only needed a small amount of the coffee extract to flavor the salted caramel macchiato cupcakes.
And the caramels. McCrea's Black Lava Sea Salt caramels are very creamy and delicious on their own (I might have eaten a few instead of adding them to the double boiler). Their creamy vanilla, slightly salty flavor makes amazing buttercream. You could also use the salted caramel buttercream on top of your favorite chocolate cupcakes.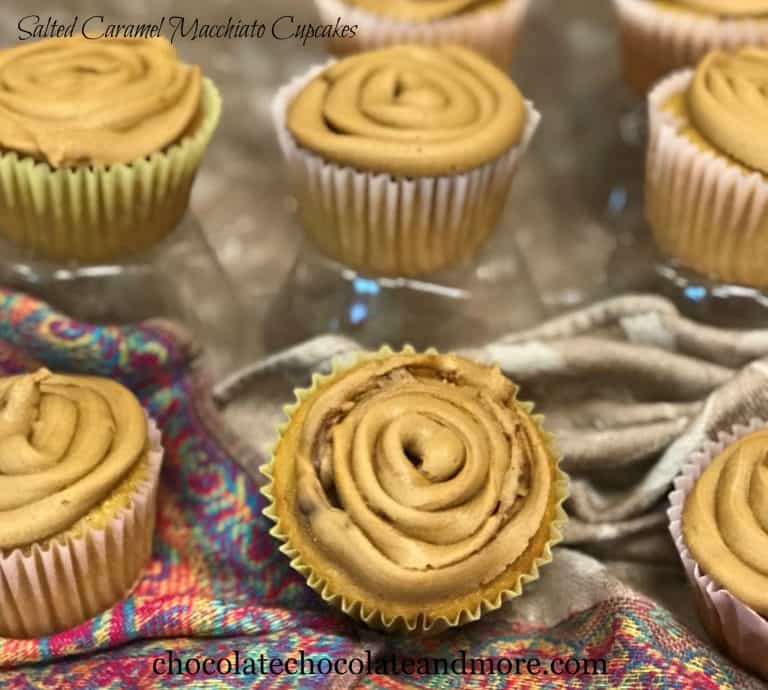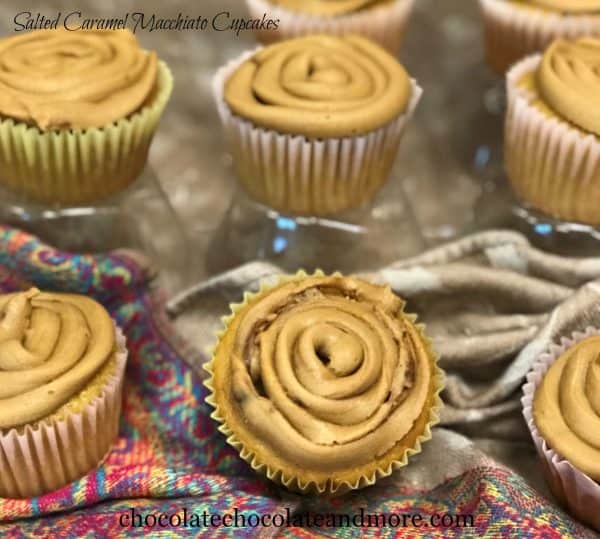 You are going to love the high quality of these ingredients.
Salted Caramel Macchiato Cupcakes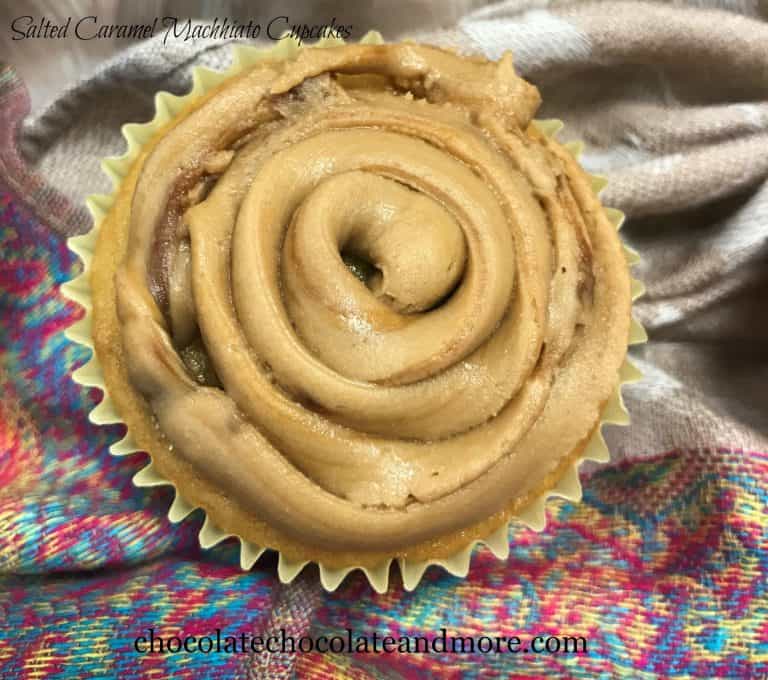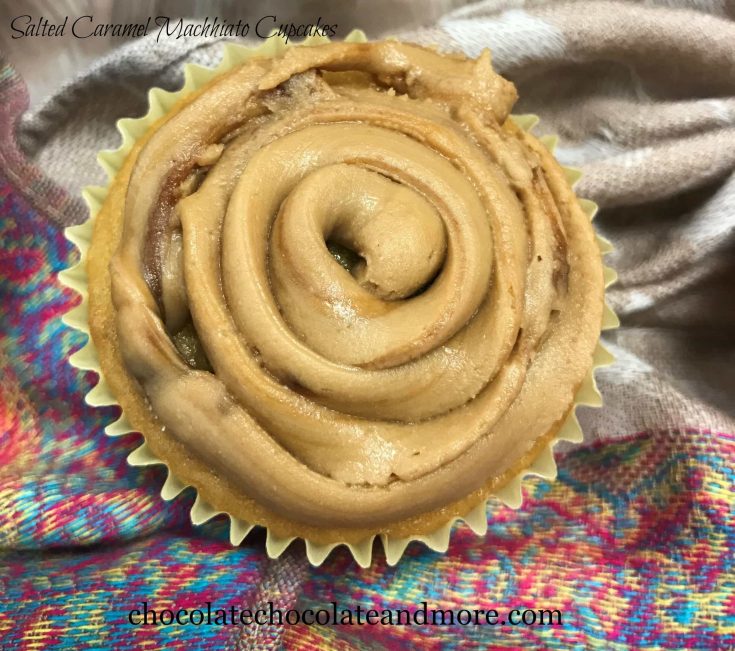 Ingredients
Coffee Cupcakes
¼ Cup Granulated Sugar
½ Cup (1 stick) Room Temperature Butter
2 teaspoons Nielsen-Massey Vanilla Bean Paste (or extract)
¼ Tablespoon Nielsen-Massey Pure Coffee Extract
¼ Cup Water
3 Large Eggs
1 ½ Cups All Purpose Flour
1 ½ teaspoon Baking Powder
¼ teaspoon Salt
Salted Caramel Buttercream
½ Cup (1 stick) Room Temperature Salted Butter
½ Cup Melted McCrea's Sea Salt Caramels
1 Tablespoon Nielsen-Massey Pure Coffee Extract
2 Cups Confectioners' Sugar
Instructions
Preheat oven to 350°F.
Prep cupcake tins by either spraying with non-stick cooking spray or inserting cupcake liners. Set aside.
Sift together flour, baking powder, and salt. Set aside.
In a bowl, combine softened butter and granulated sugar until creamy.
Add eggs one at a time.
Mix in vanilla bean paste and coffee extract.
Add 1/3 of the flour mixture and 1/8 of the water.
Mix well and continue alternating adding in the flour and the water until everything is combined thoroughly.
Fill cupcake tins 2/3 full with the batter. (Don't over-fill!)
Bake for 18-20 minutes or until a toothpick can be inserted and comes out cleanly.
Salted Caramel Buttercream
In a double boiler, melt 10-12 pieces of McCrea's Black Lava Sea Salted Caramel until smooth.
Cream one stick of softened butter for 3-5 minutes until it is light and fluffy.
Slowly add in the powdered sugar and thoroughly combine.
Blend in the Nielsen's Pure Coffee extract.
Add the melted caramel, thoroughly blending it into the frosting. (It may clump a little -- that is OK).
If the icing is too thick, mix in a little water to smooth it out (but not too much -- you want it thick and fluffy, not runny).
After cupcakes have cooled, use either a piping bag or a ziplock bag with one corner slightly tipped and pipe frosting onto the cupcakes.
[promosimple id="c4e4″]