Pumpkin Spice Cereal Squares are a simple twist on Rice Krispies Treats. Use Pumpkin Spice Cheerios for color and fuller flavor or make them with crispy rice cereal.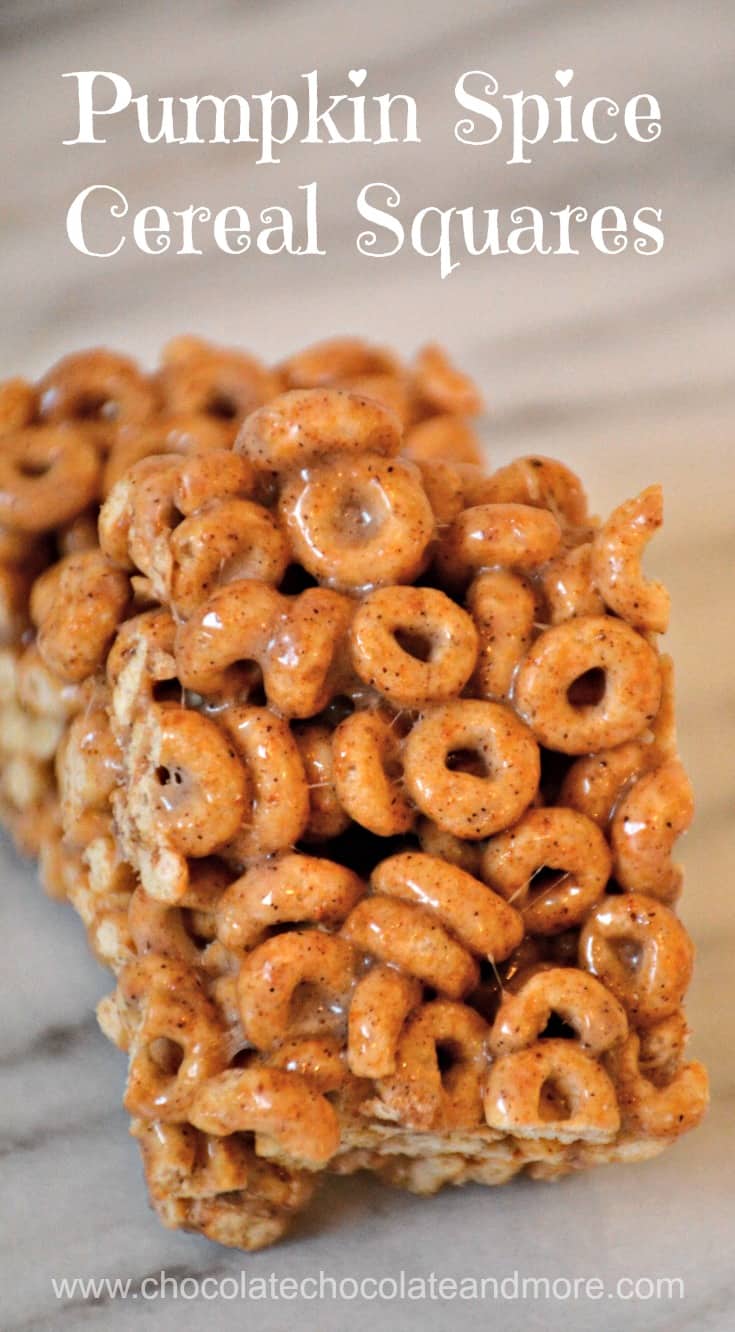 I'm still waiting on my new oven. It's supposed to arrive at the store tomorrow so I'm hoping the installer can come early next week.
In the meantime, I'm still making no-bake treats.
I found some Pumpkin Spice Cheerios in my local grocery store and I couldn't resist. I'm not much of a cereal and milk for breakfast person so I decided to make them into rice krispies treats.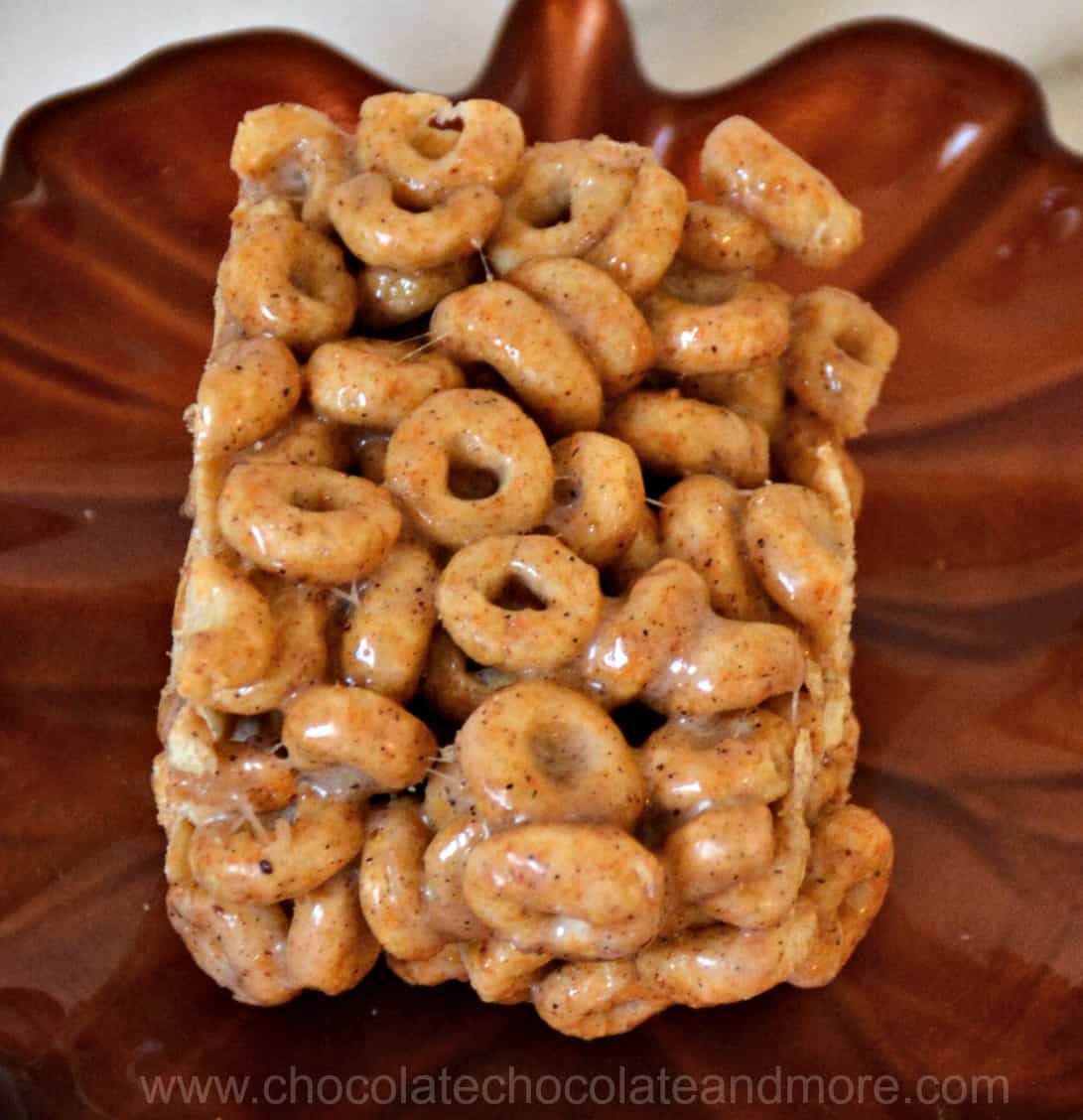 I added spices to the melted butter before mixing in the marshmallows. This really makes the flavor come through and means you could use crispy rice cereal instead of the cheerios.
They don't look as yummy as rice krispies treats but my students gobbled these pumpkin spice cereal squares up.
Pumpkin Spice Cereal Squares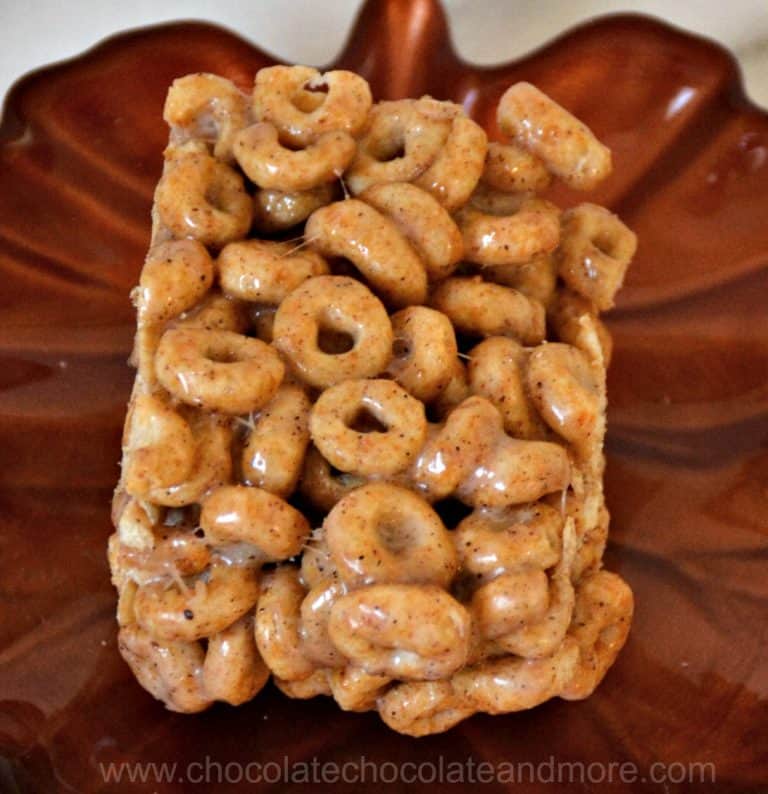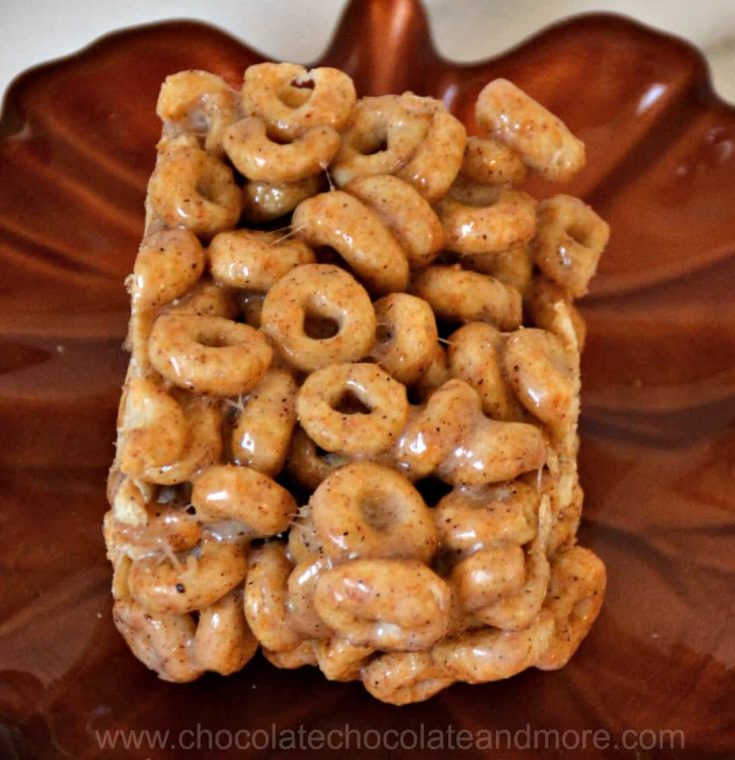 Ingredients
5 tablespoons butter
1 teaspoon cinnamon
1/2 teaspoon ginger
1/4 teaspoon allspice
1/8 teaspoon cloves
Instructions
Grease a 9 x 13 inch pan.
Melt the butter in a 3 quart pot. Mix in the spices.
Add the marshmallows and cook stirring over medium heat until the marshmallows melt and the mixture is smooth.
Remove from the heat and quickly mix in the cereal. Spread in the prepared pan and let cool before cutting into squares.
Nutrition Information:
Yield:
16
Serving Size:
1 bar
Amount Per Serving: Calories: 140Total Fat: 7gSaturated Fat: 3gTrans Fat: 0gUnsaturated Fat: 2gCholesterol: 10mgSodium: 74mgCarbohydrates: 29gFiber: 8gSugar: 1gProtein: 3g

Nutrition information is provided as a guide only. Please consult a dietitian if you have specific dietary requirements.

Looking for more pumpkin spice recipes?