Pumpkin Sex in a pan is so good it deserves it's risque name. This no-bake recipe whips up quickly so you can have a fantastic dessert in no time.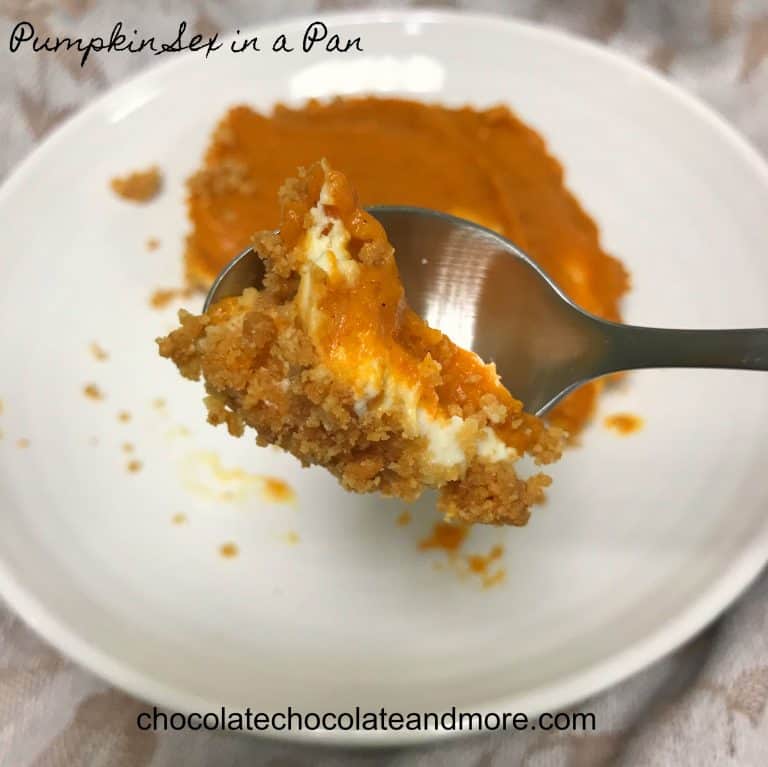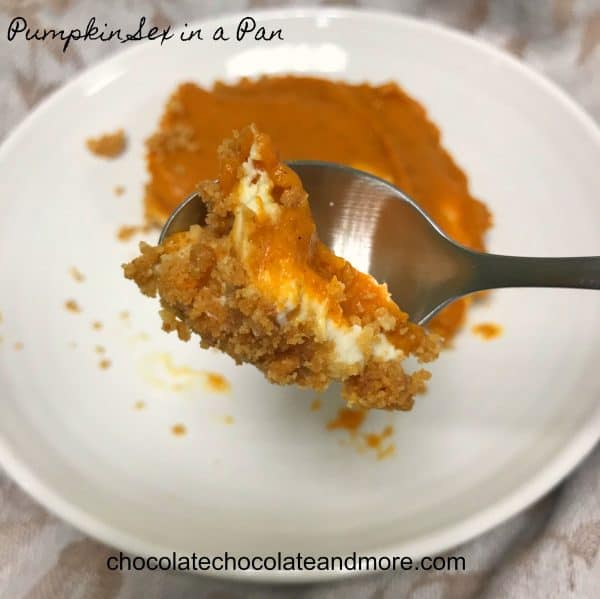 I recently discovered the delicious concoction called "Sex in a Pan". The name sounds slightly naughty, but it refers to just how delicious the dessert is. And it IS yummy! The baker in me immediately started thinking of ways to mix up the bits and pieces of the original to make something a little more unique, especially for the holidays.
I'm all about pumpkin — you can claim it's "healthy", and it is pretty much my favorite fall treat. So it was an easy jump for me to work up a revised version using some parts of a pumpkin pie.
The basic ingredients for traditional Sex in a Pan are simple: cream cheese, powdered sugar, whipped cream, milk, vanilla pudding, chocolate pudding, and a crust (usually a version of a snickerdoodle cookie base). I thought about what combinations would taste good together, and decided it was easiest to swap out the chocolate pudding for the pumpkin. To make this easier, I decided to go with a graham cracker crust instead of snickerdoodle. This change made the entire dessert bake-free, so it takes even less time to whip up!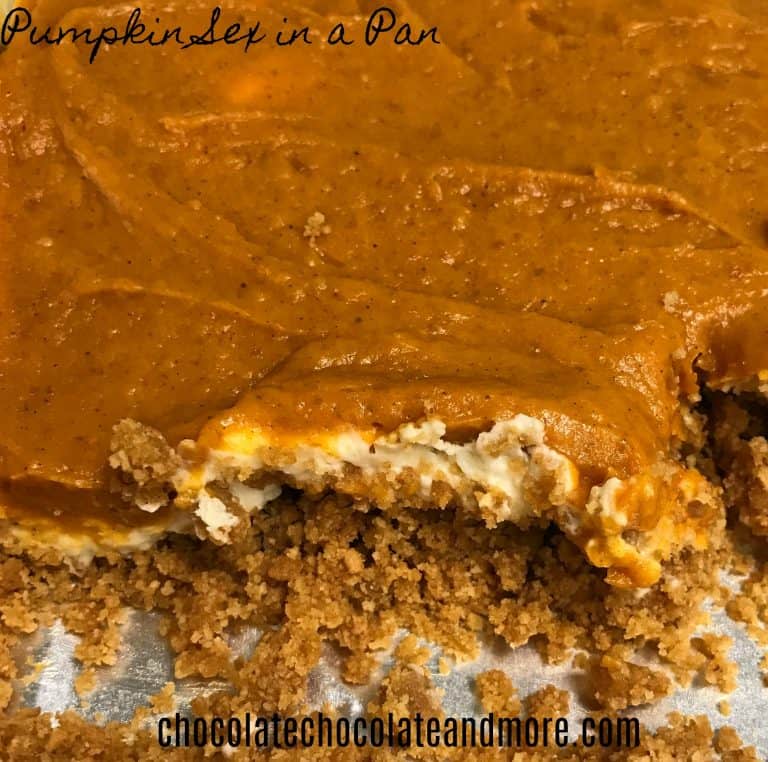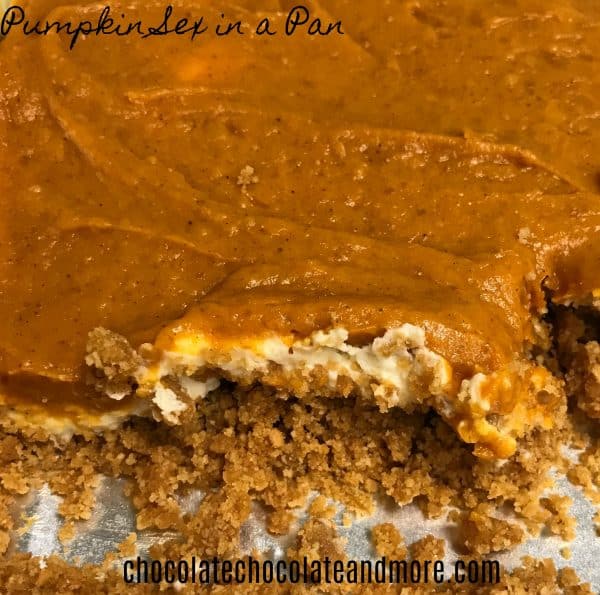 The original recipe called for a 9″x 13″ pan, but as you can see, this made the final product a little on the thin side. If you want fewer servings but more heft to each slice, use an 8″ x 8″ pan.
If you are serving this recipe to kids, feel free to change up the name for more sensitive ears (maybe something like Creamy Pumpkin in a Pan?). I'll allow you to add your own flair in that instance. And, if you want to change it up a little, you can add some chopped pecans or whipped cream (or both!) to the top of each serving. The most important part is to enjoy!!!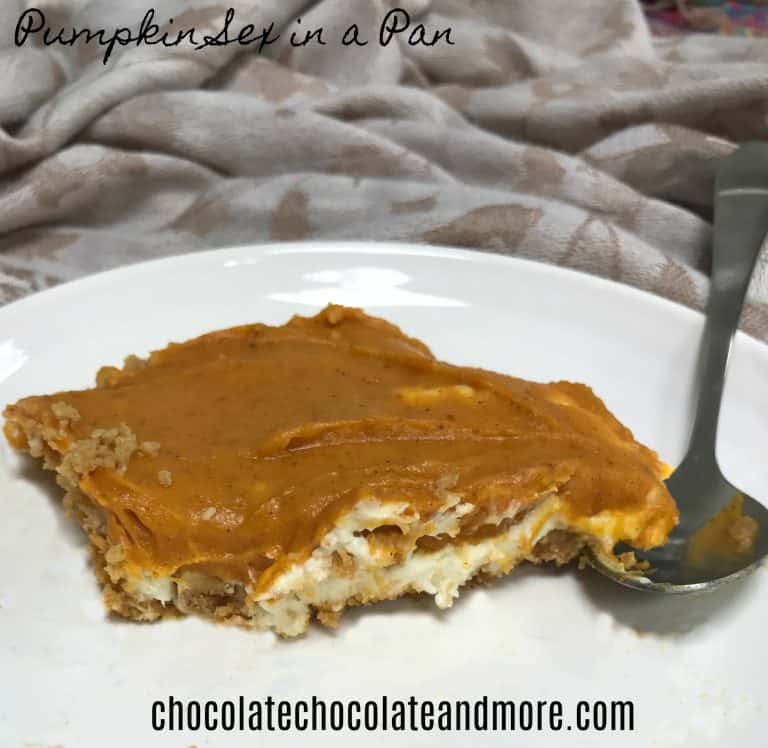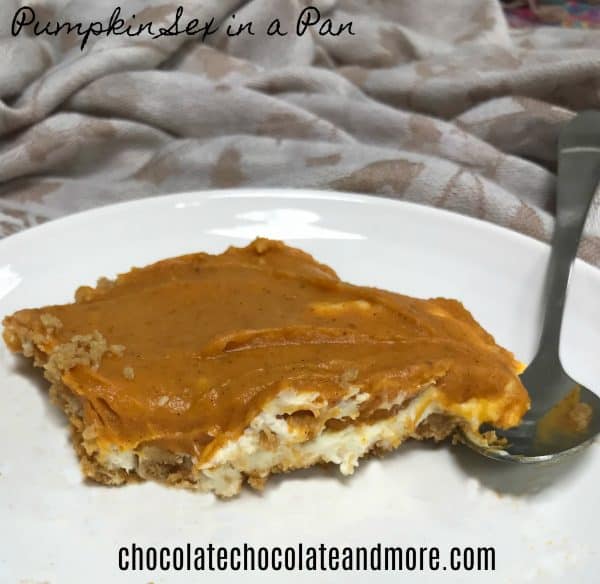 Ingredients
For the crust:
1.5 cups finely crushed graham crackers
1 stick of salted butter (8 tbsp), melted
For the bottom layer:
8 oz softened cream cheese (whipped works great)
1 cup powdered sugar
2 cups whipped cream
For the top layer:
1 3.4 oz package vanilla pudding mix (4 serving size)
1.5 cups whipped cream
1 15oz can solid packed pumpkin
1 tbsp cinnamon
2 tsp nutmeg
Instructions
Use a 9"x13" pan for more servings and thinner product, or 8" x 8" pan for fewer servings but heftier product.
Melt butter in microwave, being careful not to brown the butter (approx 30 seconds).
In a mixing bowl, mix the crushed graham crackers and butter until thoroughly combined.
Press the combination into bottom of pan and set aside.
In a different bowl, combine the softened cream cheese and powdered sugar until smooth.
Add the whipped cream and beat until creamy. (A softer consistency is better at this stage.)
Spread mixture evenly over top of graham cracker crust.
In a third bowl, combine the can of pudding, package of vanilla pudding, whipped cream, cinnamon and nutmeg.
Beat until thoroughly combined and smooth.
Pour over top of cream cheese layer.
Cover pan and chill for at least four hours before serving to allow filling to firm up.
Serve with whipped cream and/or chopped pecans.
Looking for more sex in a pan?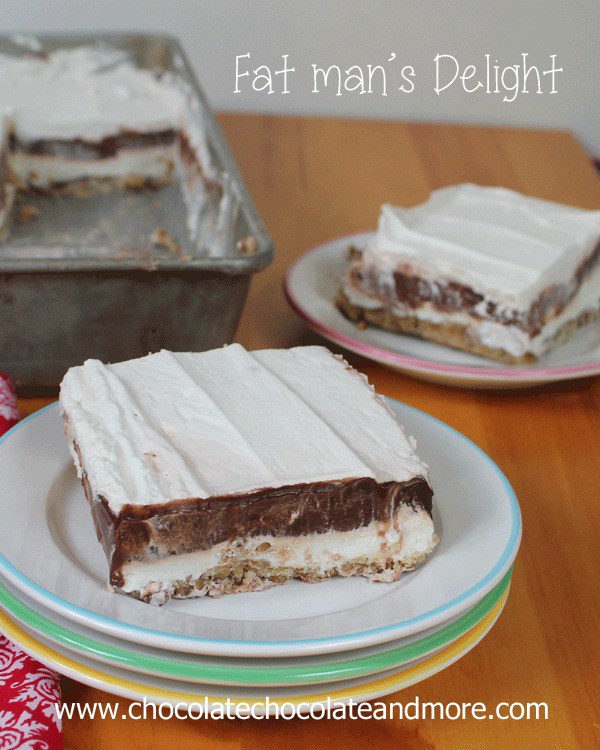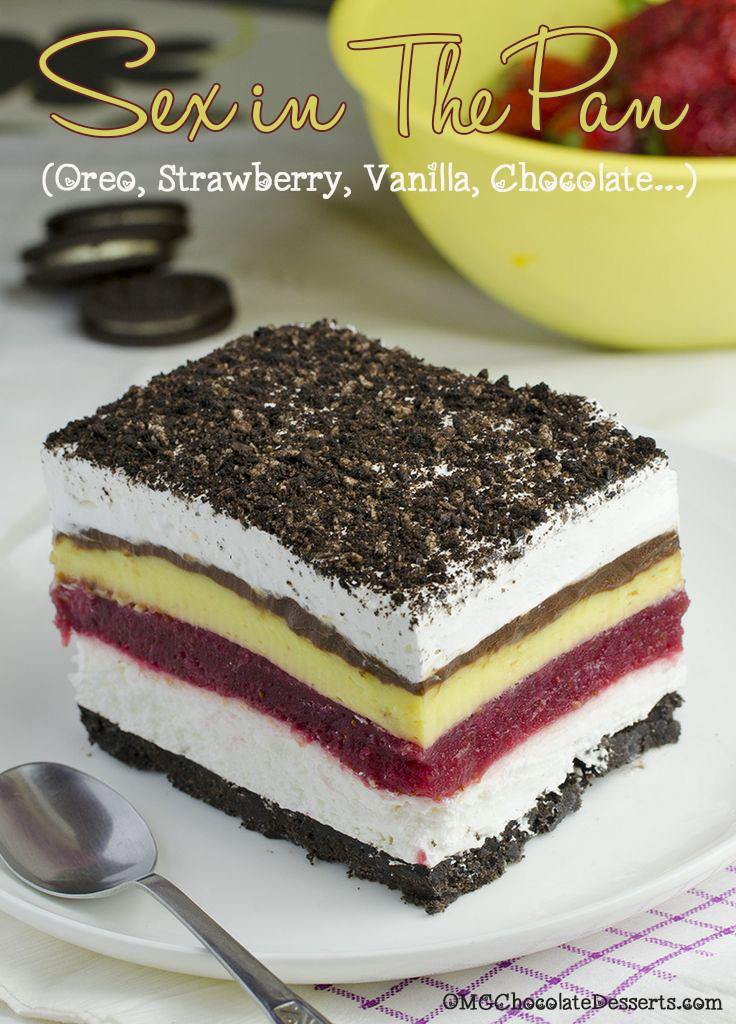 Sex in a Pan (Not so Ordinary) from OMG Desserts
Looking for more pumpkin desserts? Try these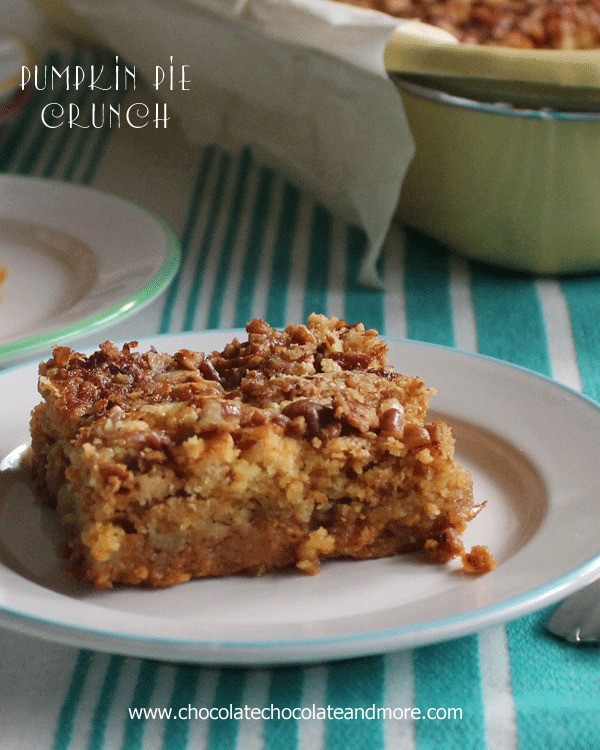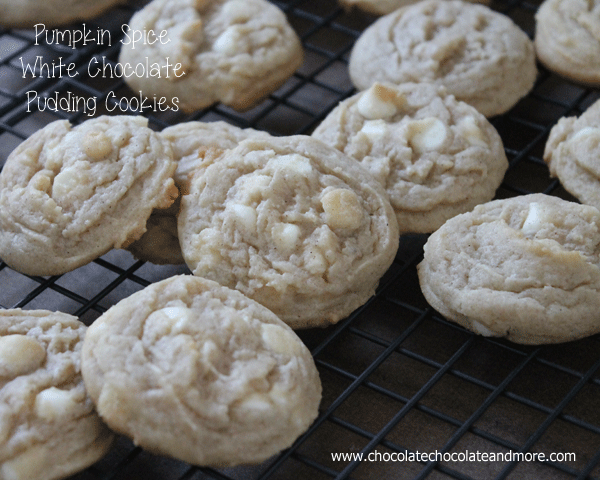 Pumpkin Spice White Chocolate Pudding Cookies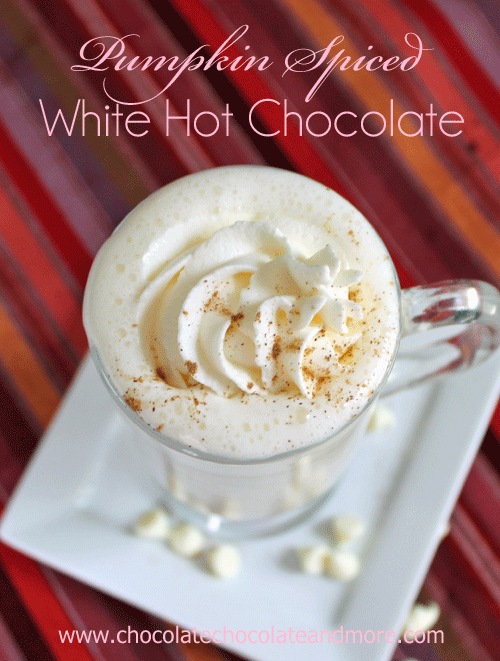 Pumpkin Spice White Hot Chocolate