Winter got you down? Escape to the sunny Caribbean with this Piña Colada Cake! The recipe has kid-friendly and adult versions.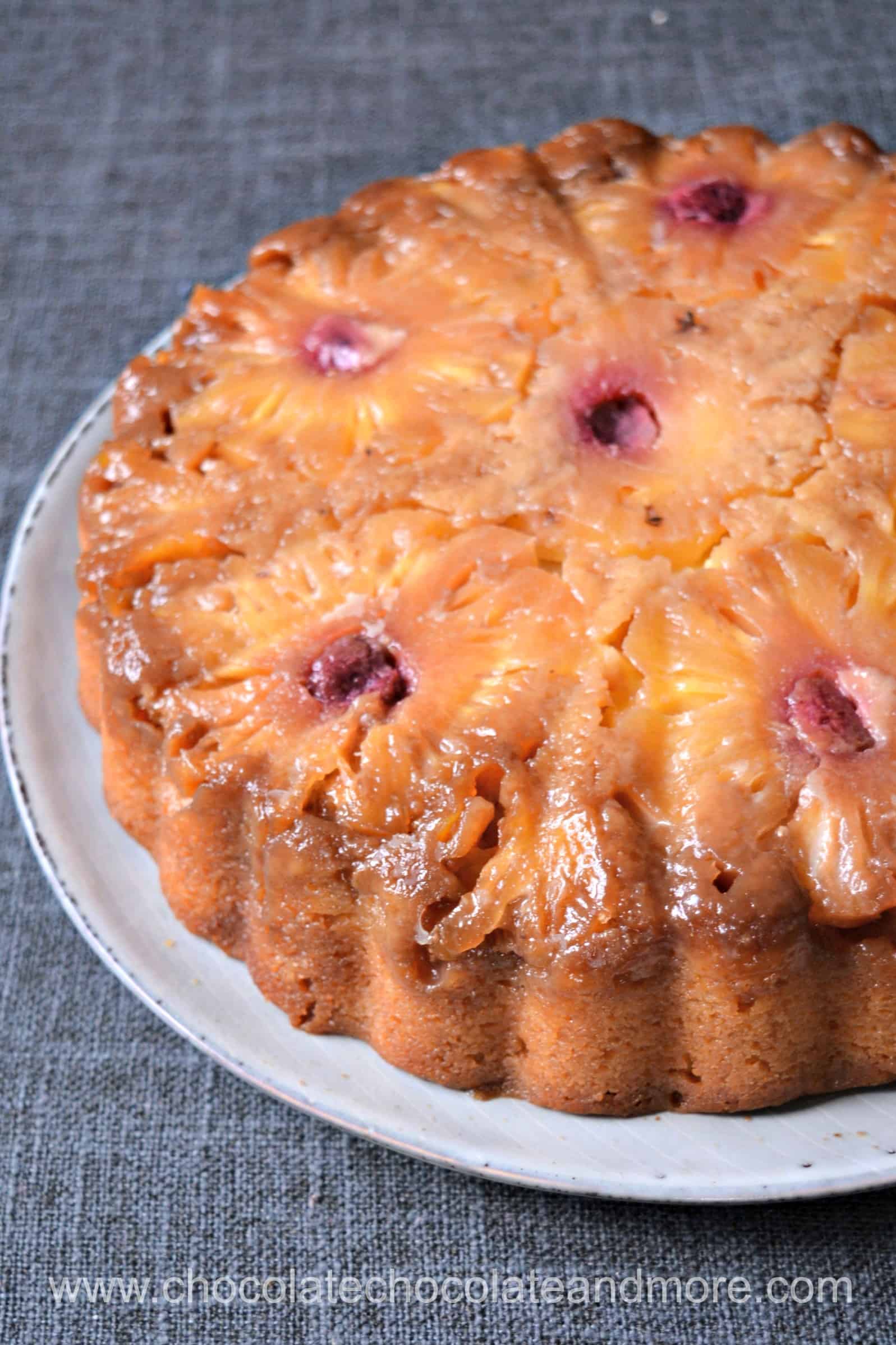 I love the beach. Walking in the sand with waves lapping at my feet is so relaxing. One of the things I truly enjoy about the tropics is fresh pineapple. It's so much tastier than canned.
I first had fresh pineapple on a family trip to Hawaii when I was in high school. I ate so much I made my self sick. Now, I ration my pineapple intake. If you don't have fresh pineapple, you can definitely use canned for this recipe.
A few months ago I made a pineapple upside down rum cake that was quite a hit. I was going to post it here but my computer crashed and I lost the photos.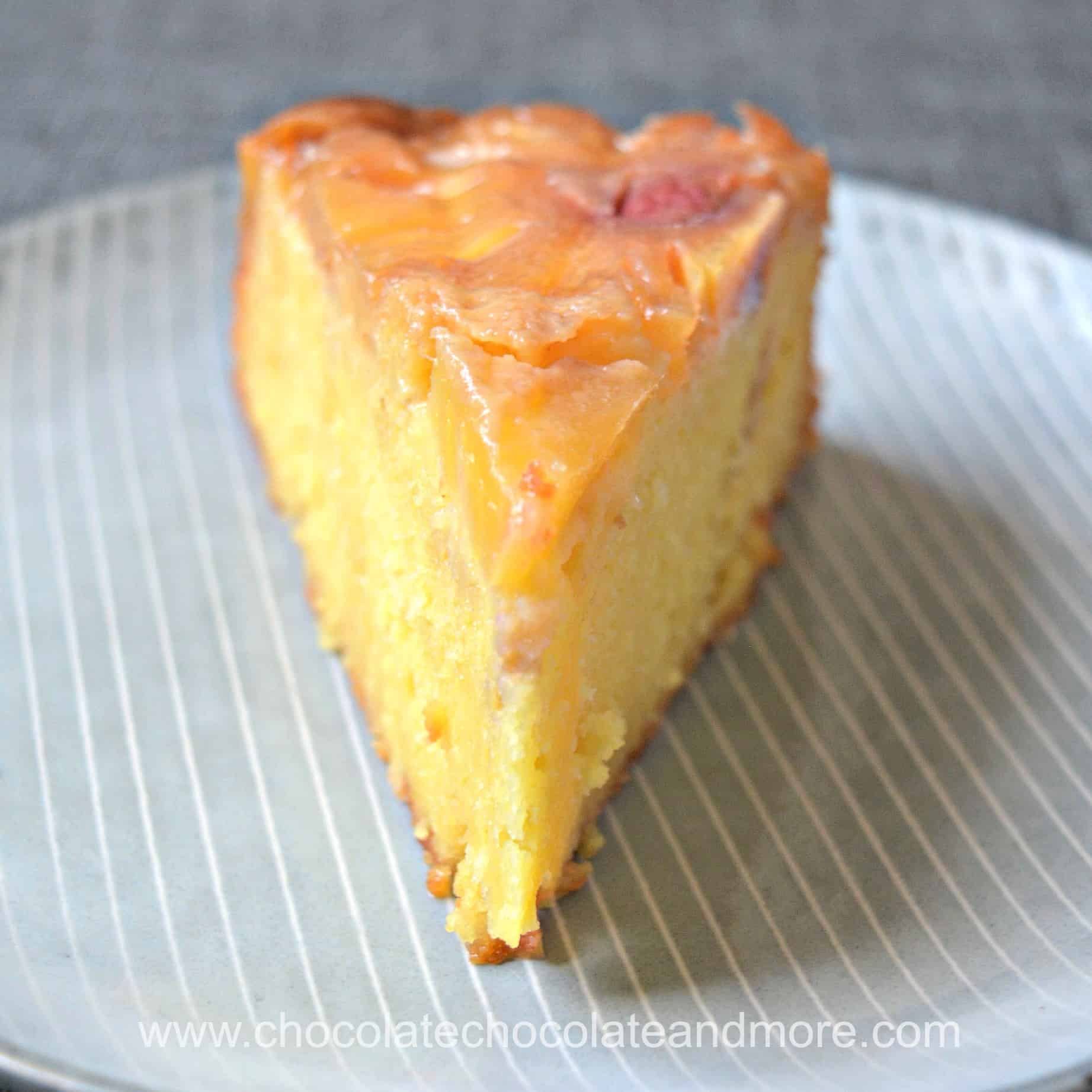 Since I had to remake it, I thought I'd add some coconut and make it a piña colada cake. I also thought I'd test out a kid friendly version while I was at it. After all, why should kids enjoy these wonderful flavors?
This recipe starts with a box mix. Remember I bought several while they were on sale so I could work out the traditional Chocolate Bacardi Rum Cake recipe.
I used a decorative cake pan with steep sides for this. You could also use a 9 x 13 inch pan if you prefer.
I love how this cake came out. The cake is dense and the coconut flavor comes through. It's very moist even though it's lower fat than a rum cake. If you're making the adult version, make this a few days ahead so the rum has more time to ferment in the cake. You should refrigerate this cake after you make it.
Piña Colada Cake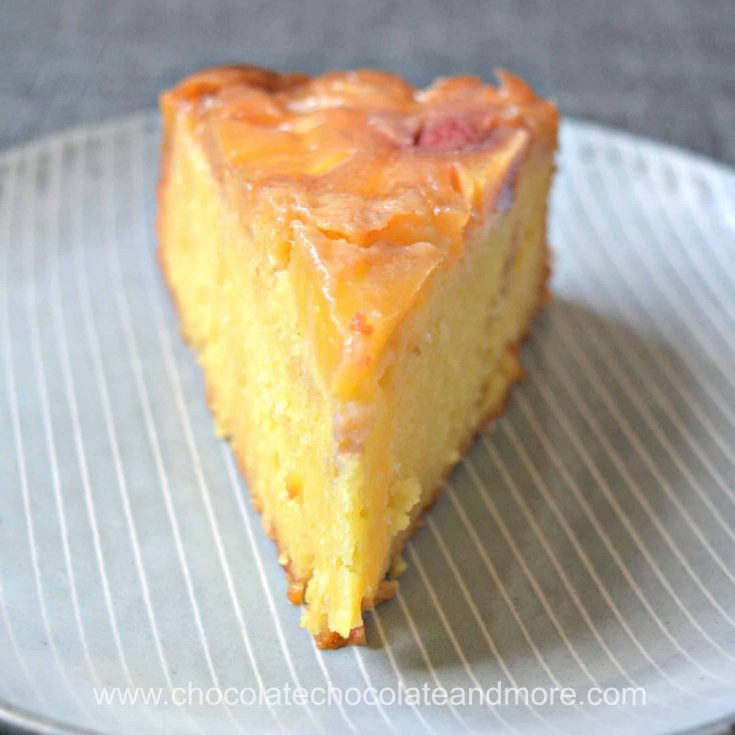 Ingredients
1/4 cup butter
1/4 cup brown sugar
pineapple slices to cover the bottom of the pan
raspberries or maraschino cherries to put in the holes in the pineapples (optional)
1 box yellow cake mix
1 box vanilla pudding mix minus 2 tablespoons (76 g custard mix)
1/4 cup dried coconut
3 eggs
7 tablespoons cooking oil
7 tablespoons rum (or water with 1 teaspoon rum flavoring)
7 tablespoons coconut milk
Syrup
3 tablespoons water
3/4 cup sugar
7 tablespoons coconut milk
6 tablespoons rum (or 3 tablespoons water)
Instructions
Preheat oven to 325°F.
Place butter in the bottom of a 10 inch cake pan and place in oven until butter melts. Mix in brown sugar. Arrange pineapple slices and raspberries so they cover the bottom of the pan.
Put remaining cake ingredients in a bowl and mix until just combined. Pour over pineapple slices.
Bake for 40-45 minutes or till cake tester comes out clean. Let cool in pan while you make the syrup.
Put the water and sugar in a saucepan and heat until the mixture boils. Boil for 3-4 minutes until slightly thickened (do not let it caramelize). Remove from heat. Add coconut milk and let cool to lukewarm. Add rum.
Use a skewer to poke holes in the cake. This lets the syrup soak in. Drizzle syrup over the bottom of the cake.
Place serving dish over the pan and invert to remove the cake.