Pecan praline macarons have the flavor of a pecan praline in a light macaron cookie. They are surprisingly easy to make too.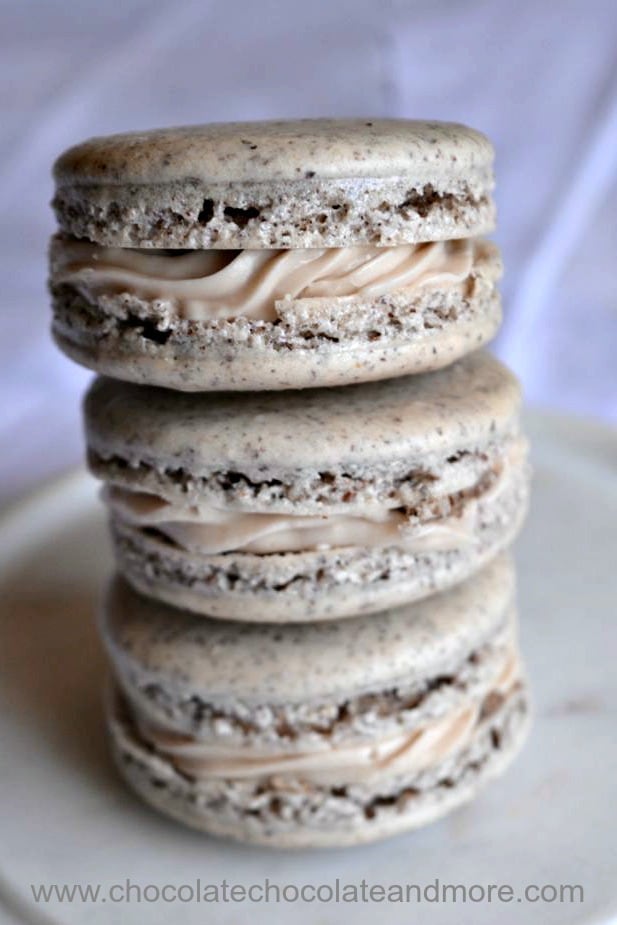 My daughter, Becky, took rock climbing as a PE class in high school. She picked it up again this semester at college so when she got home for break, she immediately bought a 1 month pass to a rock gym.  Her membership came with two free guest passes so she's been bugging me to go with her ever since she came home.
A few days before Christmas, Becky fell off the wall and broke her ankle. The emergency clinic determined it was just a small chip so they prescribed pain killers and a boot. With everything closed over the holidays and insurance hassles, we were unable to get an appointment with a specialist until this week. He said she should start walking on it again so she invited me to go rock climbing again.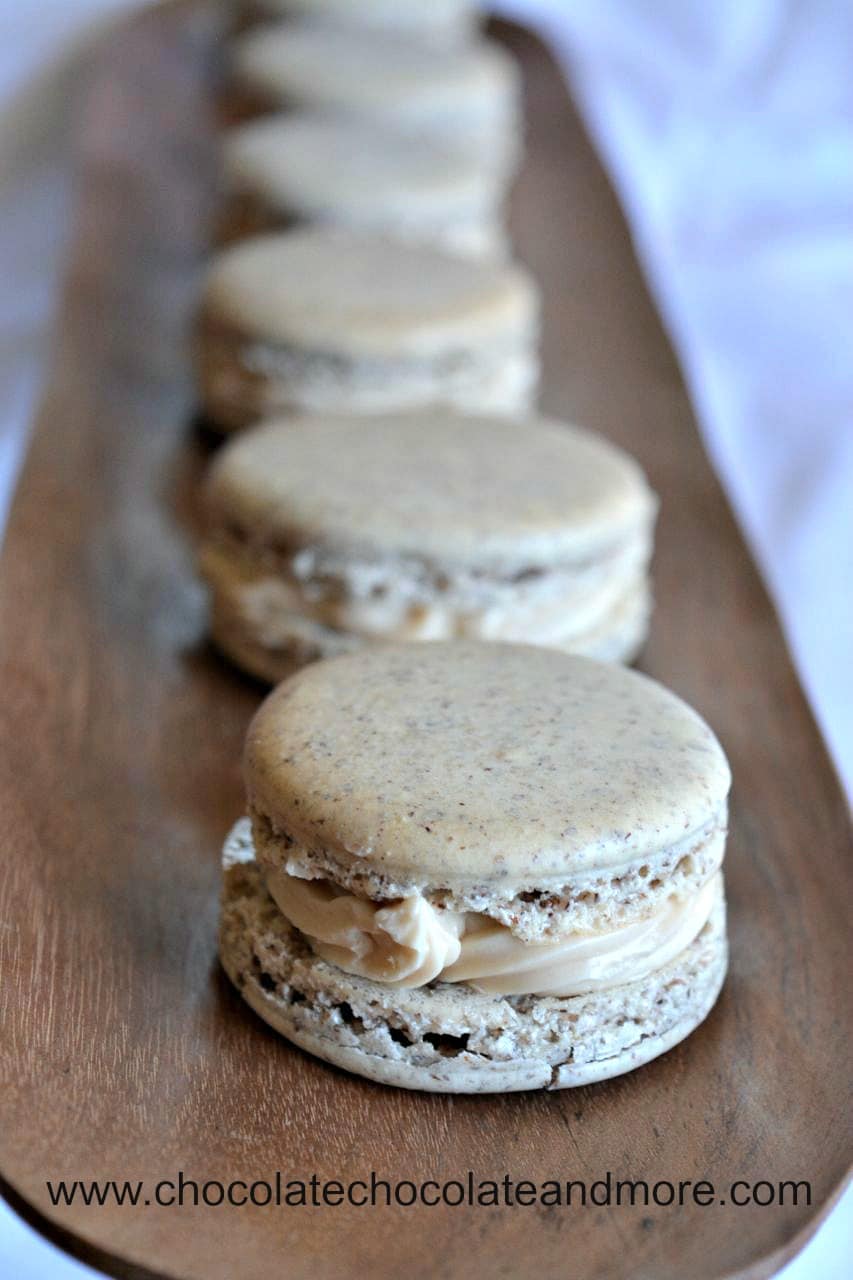 Yesterday, Becky and I went to the rock gym here in Austin. She was really patient and showed me how to scale the "easy" routes. I made her wear the boot to protect her ankle. She scaled the routes with only one leg. Unfortunately, she didn't show me the proper way to fall. On the last route before lunch (which was also the easiest), I jumped down and hyper-extended my knee.
Now I'm in a knee brace and on crutches for a few weeks. Becky joked that we had one pair of good legs between us. Being on one leg limits things a bit so I decided on a recipe I could make while sitting (mostly). A few months ago I took a macaron class at Sur La Table. I thought they'd be difficult to make because they're so expensive in stores. Turns out, if you can make meringues, you can make these.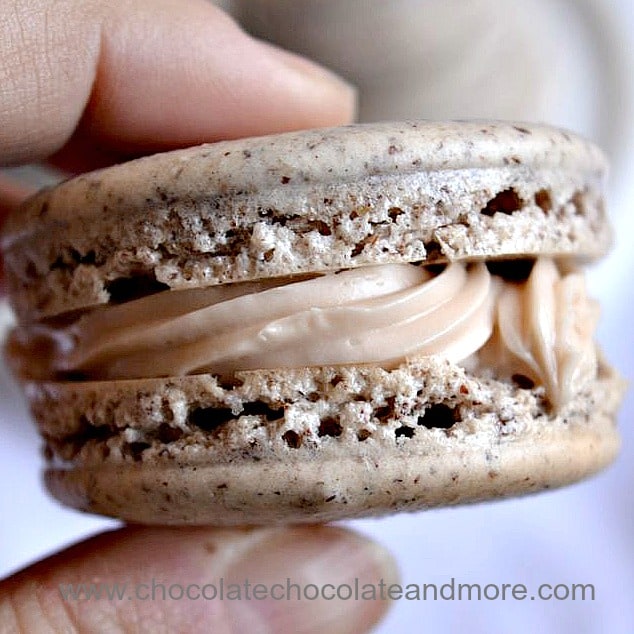 Pecan praline macarons are not traditional macarons because I substituted pecan flour for the almond flour in the recipe. The pecan flour gives these macarons a nice nutty flavor that really complements the caramel buttercream filling.
You can draw circles on parchment paper if you want uniform-sized cookies or you can use a macaron silpat. You could also use a small cookie scoop to scoop batter onto parchment. Bear in mind that the batter spreads so leave plenty of space between your cookies.
You also want to remove air bubbles from inside the macarons by rapping the cookie sheet sharply on the counter before letting them dry. Letting the cookies dry for 40 minutes before baking makes a skin on the top and that keeps the tops flat as they bake.
This Pecan Praline Macarons recipe uses weights so you'll need a kitchen scale to measure quantities. I have an Etekcity scale and it's wonderful. You can win your own Etekcity scale by entering below.
If you like Pecan Praline Macarons, you might also like lemony macarons