Old Bay seasoning deepens the chocolate flavor in this cookies. These Old Bay Cookies taste like a crisp cookie version of a dark chocolate Toblerone bar.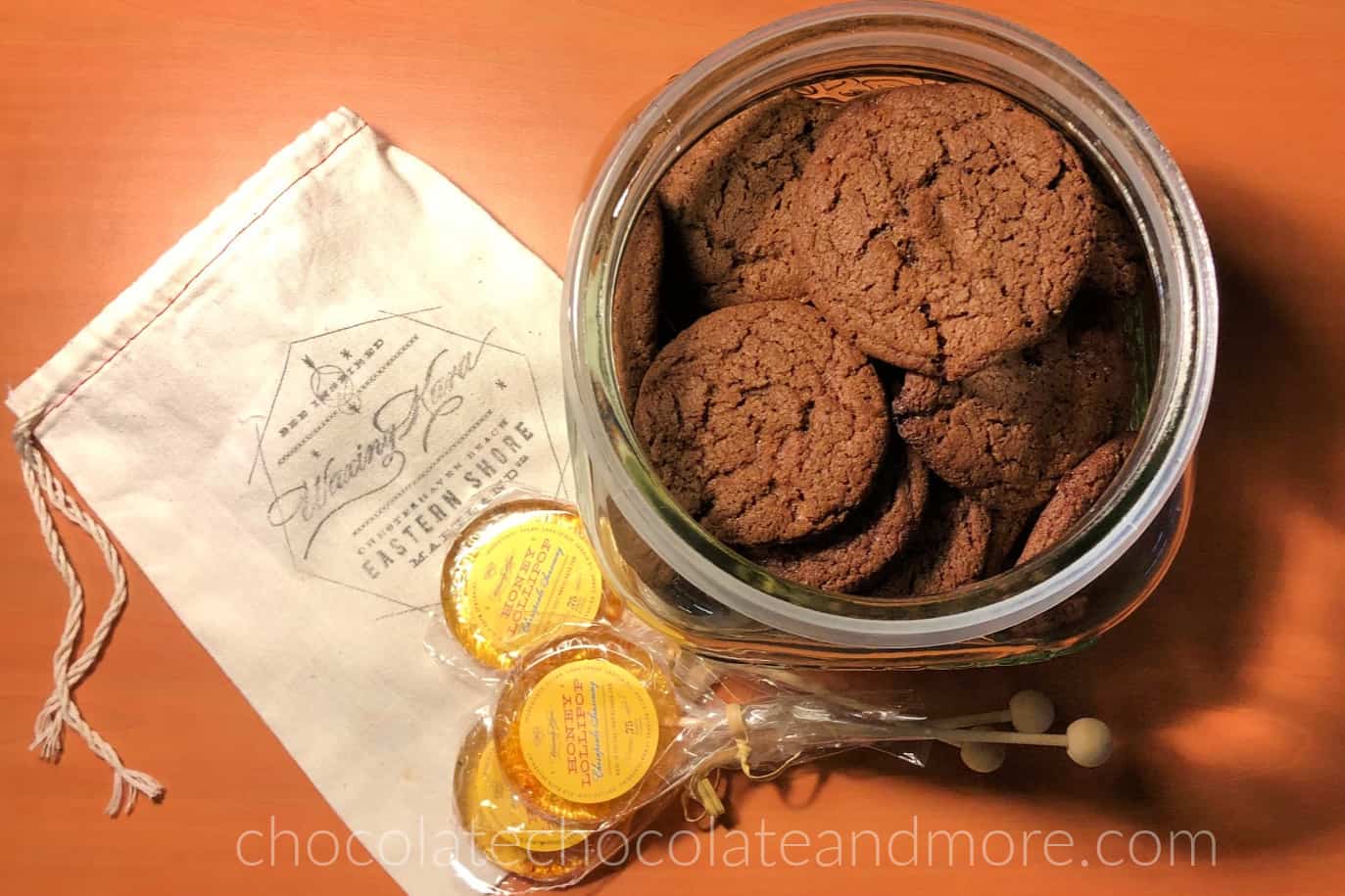 One of the wonderful things about growing up in Delaware was the seafood. We always had clams for my birthday and friends regularly boiled crabs.
In the mid-Atlantic, when you boil crabs, you add Old Bay Seasoning to give them wonderful flavor. Old Bay seasoning mix has been around for over 75 years and it's so good it's impossible to limit it to seafood.
My son loves Old Bay on home fries. I don't know that I've ever made them any other way.
So when Kara Brook from Waxing Kara reached out to me with the offer of a sample of her Old Bay Honey Lollipops, I couldn't resist.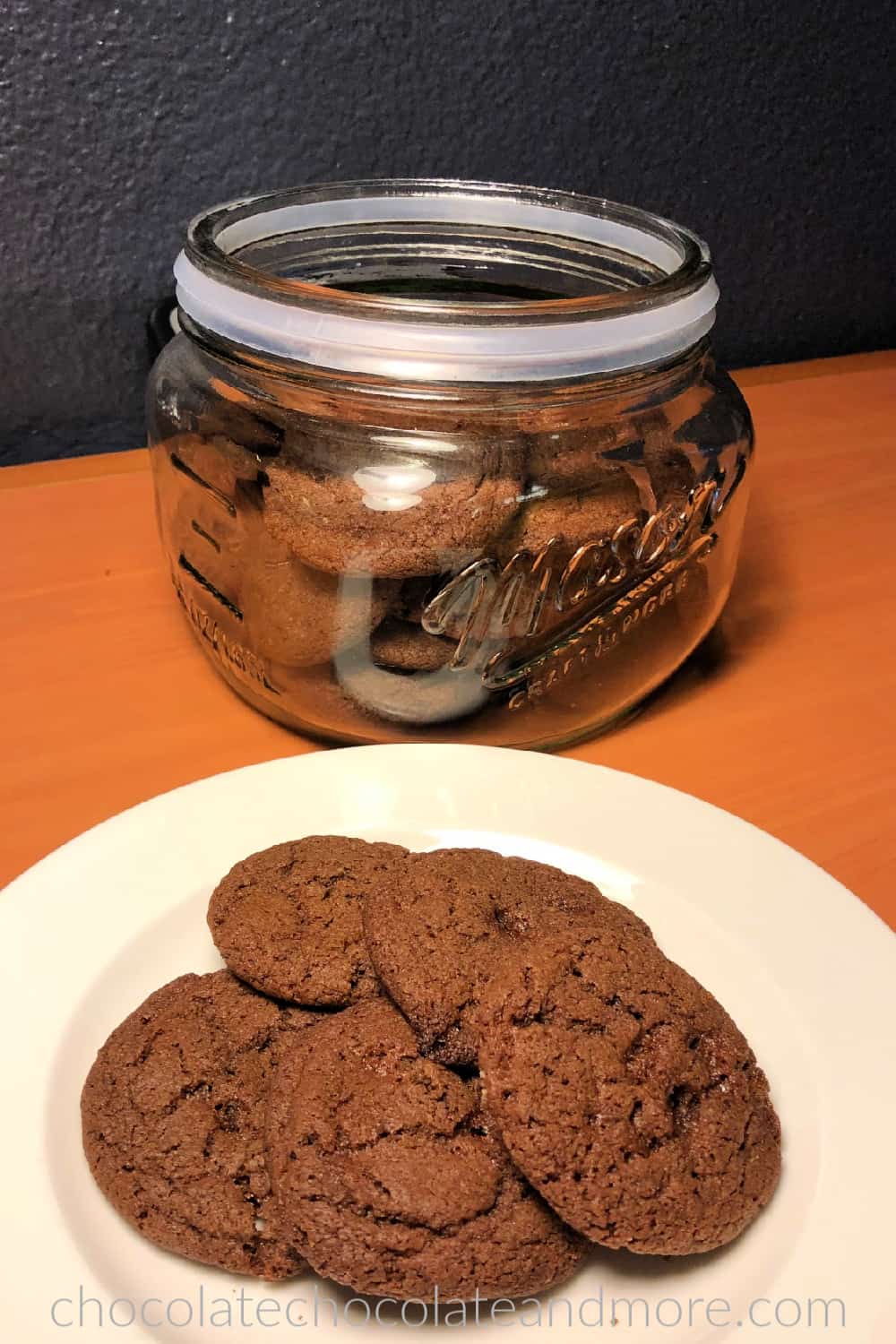 Waxing Kara sells a wide variety of bee-related products including honey, candles, and beauty products. I'm drooling over her spa bags (hint, hint kids).
Her lollipops are over 2 inches in diameter and come in a variety of flavors – lavender, lemon, cinnamon, bourbon, plain and, of course, Chesapeake (Old Bay). The lollipops come in a pretty muslin bag and they have pretty wooden sticks might also be repurposed for craft projects.
At 3 for $10, these lollipops aren't your everyday candy. They make an excellent stocking-stuffer for foodies or a special child in your life. I'm putting one in each of my kids' stockings.
I couldn't resist the challenge of making cookies with these fun lollipops. This recipe uses two smashed Old Bay lollipops to add flavor and a little texture to chocolate cookies.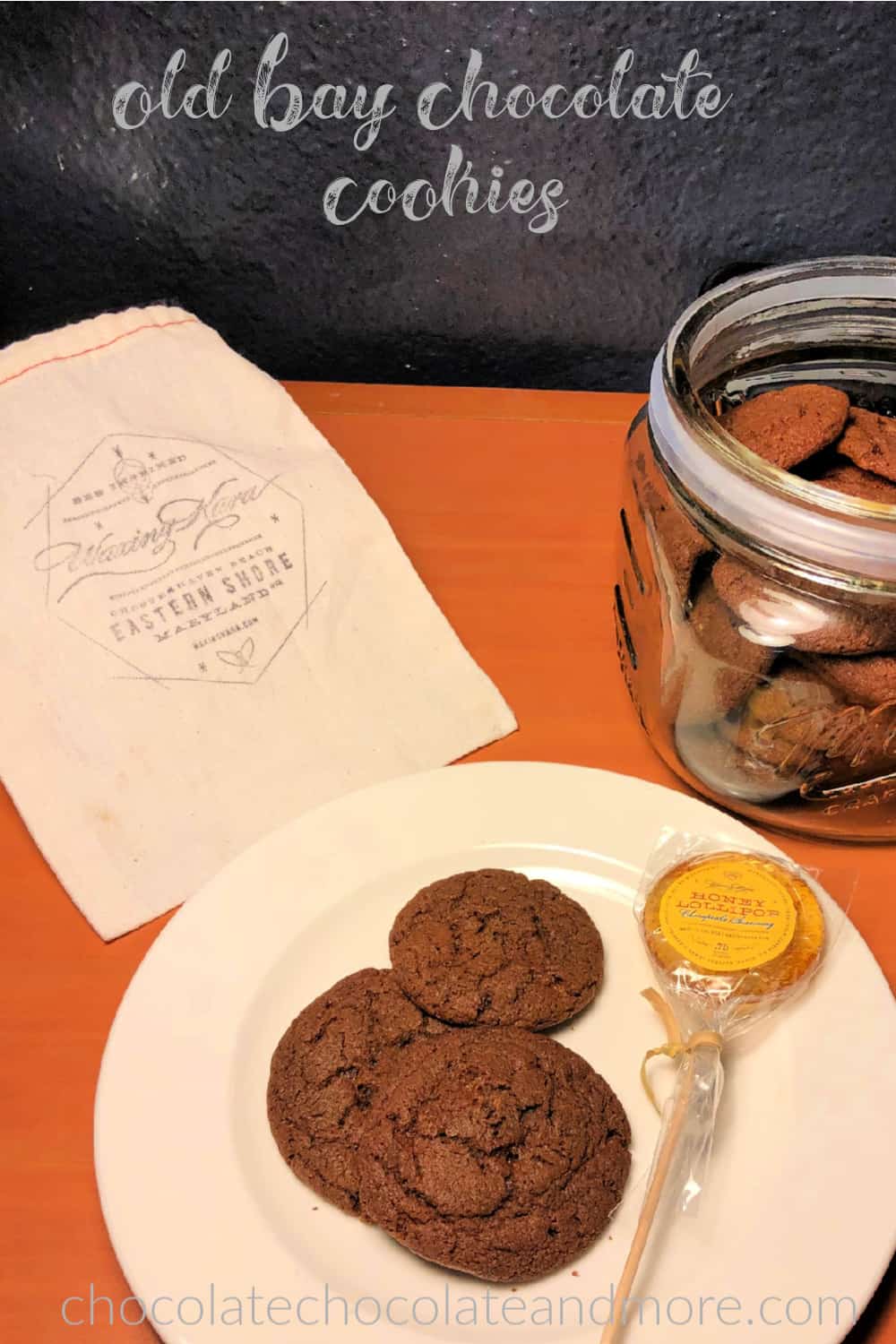 The resulting cookies are crisp like biscotti but with small chewy bits like Toblerone. And, they have a deep chocolate flavor.
They're so good, that my most picky eater, Becks, has already eaten half of them. I hope you enjoy them too.
Yield: 25 cookies
Old Bay Chocolate Cookies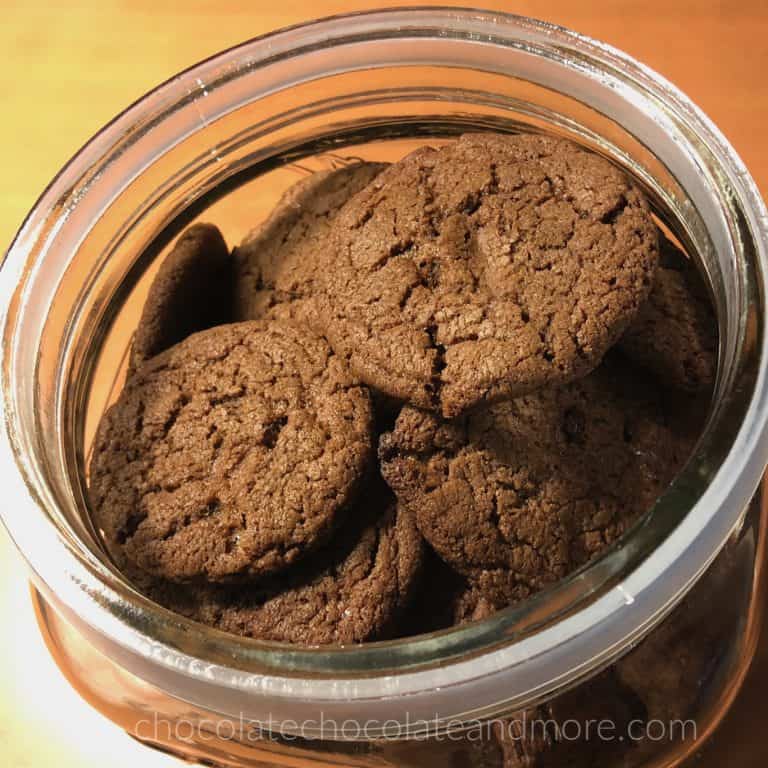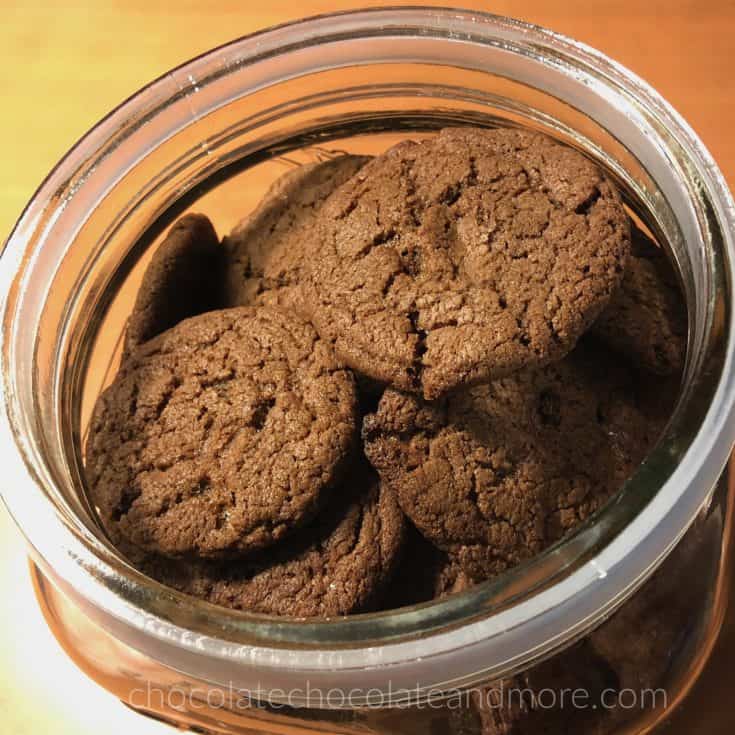 Ingredients
1/2 cup butter (115 g)
1/4 cup + 2 tablespoons brown sugar, firmly packed (65 g)
1/4 cup + 2 tablespoons white sugar (76 g)
1 egg
1/2 teaspoon vanilla
1 cup flour (152 g)
1/4 cup unsweetened cocoa powder (15 g)
1/2 teaspoon baking soda
Instructions
Cream butter with the brown and white sugars.
Mix in the egg and vanilla.
Then mix in the flour, cocoa, and baking soda.
Lastly mix in the crushed lollipops or Bay Seasoning.
Use a small cookie scoop to drop balls of dough onto a parchment paper-lined baking sheet.
Bake in a 375°F (190°C) oven for 12 minutes.
Cool and enjoy
Notes
I used a rolling pin to smash my lollipops in their wrappers and made sure that none of the bits were bigger than 1/8 of an inch in diameter (about 3 mm).
Nutrition Information:
Yield:
25
Serving Size:
1 cookie
Amount Per Serving: Calories: 68Total Fat: 4gSaturated Fat: 2gTrans Fat: 0gUnsaturated Fat: 1gCholesterol: 17mgSodium: 76mgCarbohydrates: 7gFiber: 0gSugar: 3gProtein: 1g

Nutrition information is provided as a guide only. Please consult a dietitian if you have specific dietary requirements.

Looking for more chocolate cookie recipes? Try these.