Minty Chocolate brownies give you all the flavor of Girl Scout Thin Mints with the moist, chewyness of a brownie.
It's Girl Scout Cookie time, and I don't know about you, but since the time I was a scout myself, my favorite cookie has been the Thin Mint. I actually love everything that combines mint and chocolate – peppermint patties, mint M&Ms, those chocolate mints you get at some restaurants after dinner – love them all!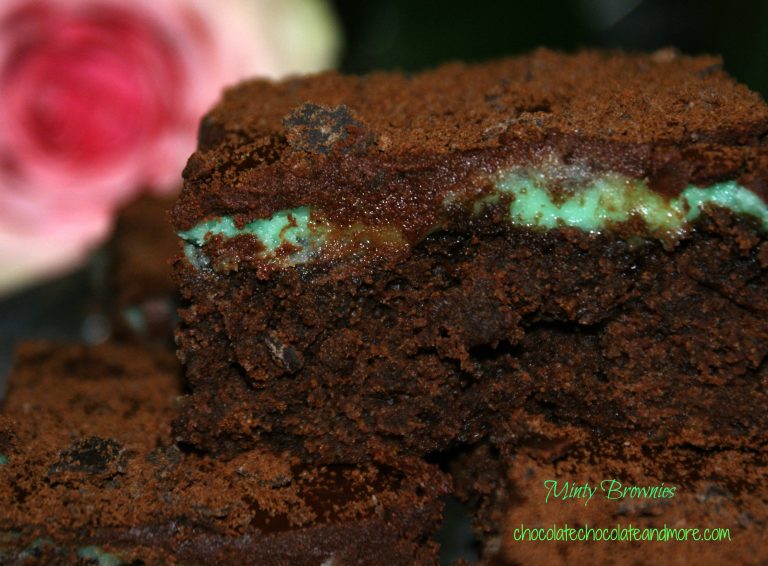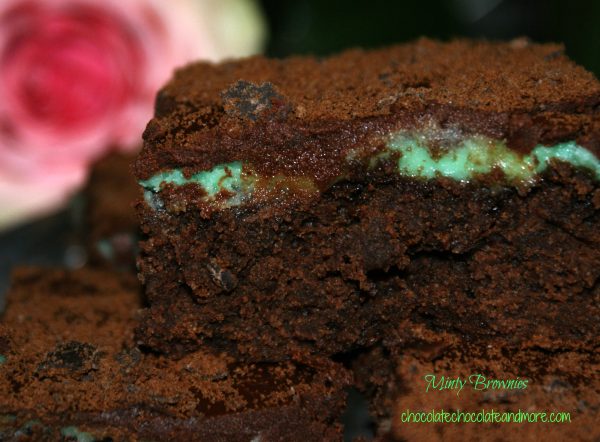 I recently found a recipe for a Crème de Menthe brownie that sounded perfect as it combined those magical tastes. As I pondered over the ingredients, a thought occurred to me — I bet it would be even better if I could some how incorporate some of those Thin Mint cookies now occupying space in my pantry!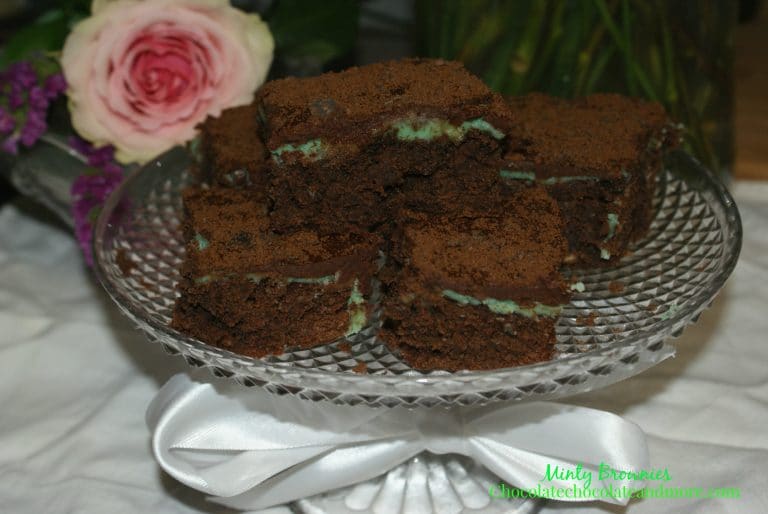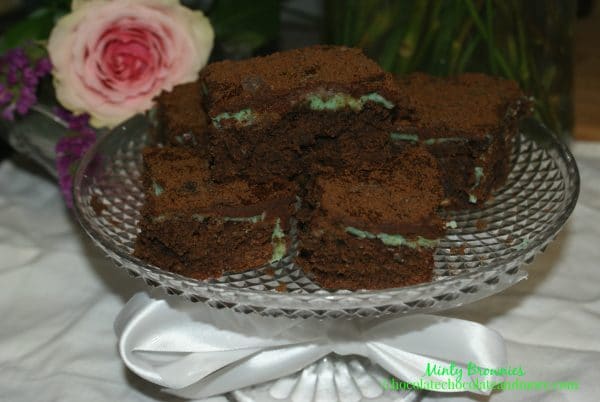 The end result was one of the moistest brownies I had ever made, topped with the equivalent of an Andes chocolate mint, and crowned with a thin layer of crushed cookies. The combination virtually melts on your tongue with each bite you take.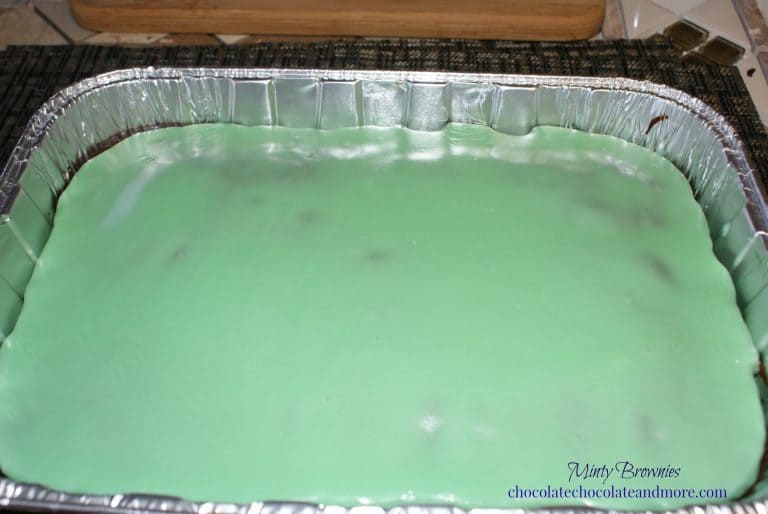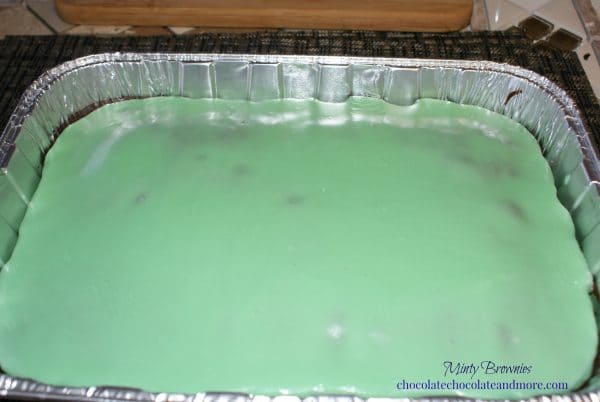 If you don't like mint, you can remove the Crème de Menthe layer and trade out the Thin Mint cookies for your favorite cookie of choice – it will still be delicious! If you don't want to include alcohol, you can also substitute chocolate mint Italian soda syrup for the Creme de Menthe.
I will forewarn you this is not a quick recipe to make, so you will want to be sure to set aside about two hours from start to finish — but the end result will be worth every minute of the effort!
Creme de Menthe Thin Mint Brownies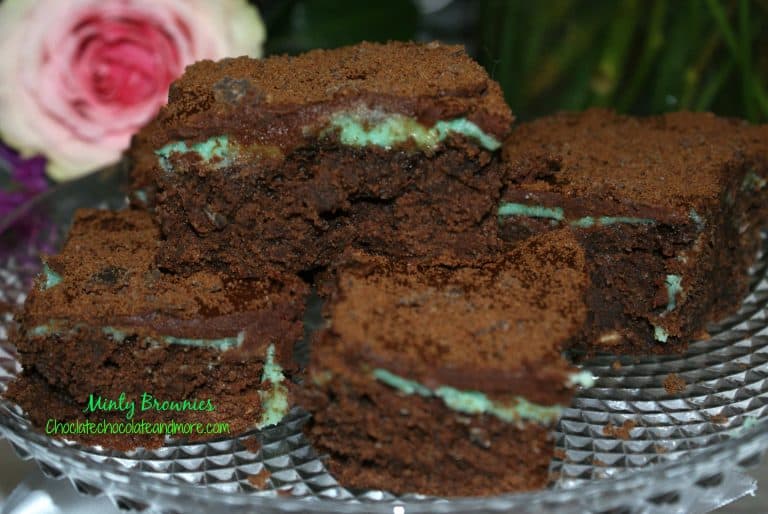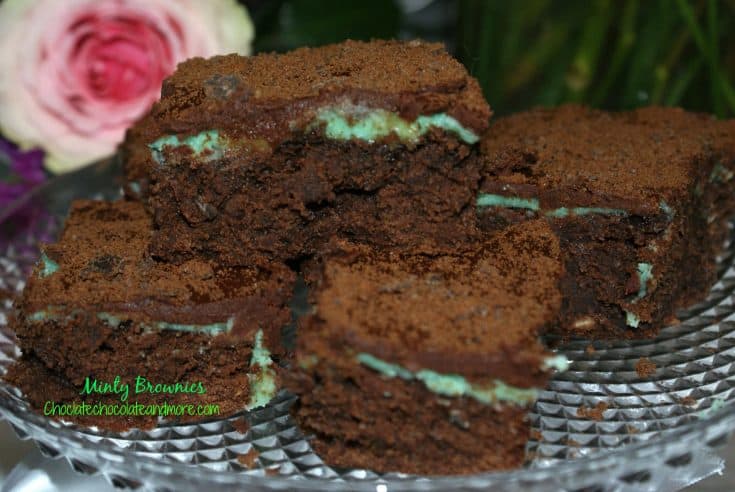 Ingredients
For the brownies:
1 cup sugar
1/2 teaspoon salt
1/2 cup melted butter
4 eggs, lightly beaten
1 can (or 16 ounces) chocolate syrup
1 cup flour
1 teaspoon vanilla
For the Creme de Menthe layer:
2 cups powdered sugar
1/2 cup butter (room temperature)
2 tablespoons Creme de Menthe
For the chocolate layer:
6 ounces semi sweet chocolate chips
6 teaspoons butter
1 sleeve (16 cookies) Thin Mint Girl Scout Cookies - crushed
Instructions
To make the brownies:
Preheat oven to 350 degrees.
In a large bowl, combine the sugar and salt.
Mix in the melted butter and 4 eggs.
Once combined, blend in the chocolate syrup.
Gradually mix in the flour until thoroughly combined.
Grease a 9"x13" pan and pour batter in until evenly distributed.
Bake at 350 degrees for 30-40 minutes, or until a toothpick inserted in the center comes out clean.
Remove from oven and allow to cool.
To make the Creme de Menthe layer:
Using a mixer, thoroughly combine the powdered sugar butter, and Creme de Menthe until smooth.
Spread mixture evenly across the top the cooled brownies.
To make the chocolate icing:
In a small pot, melt the butter.
Gradually mix in the chocolate chips and stir until melted. (Do not overcook)
Remove from heat; pour over top of Creme de Menthe.
Take crushed cookies and sprinkle across the chocolate icing.
Refrigerate brownies to set.
It is best to remove the brownies from the refrigerator and allow to come to room temperature before serving (approximately 30 minutes)