Maple cupcakes have a subtle maple flavor. Intensify the flavor with more maple syrup if you like and top with a little maple bacon for a fun Canada Day treat!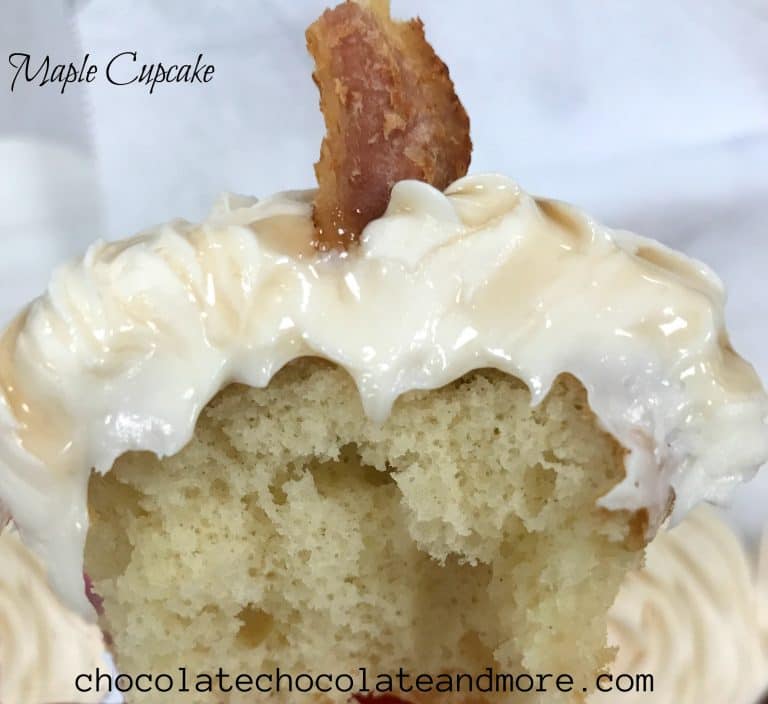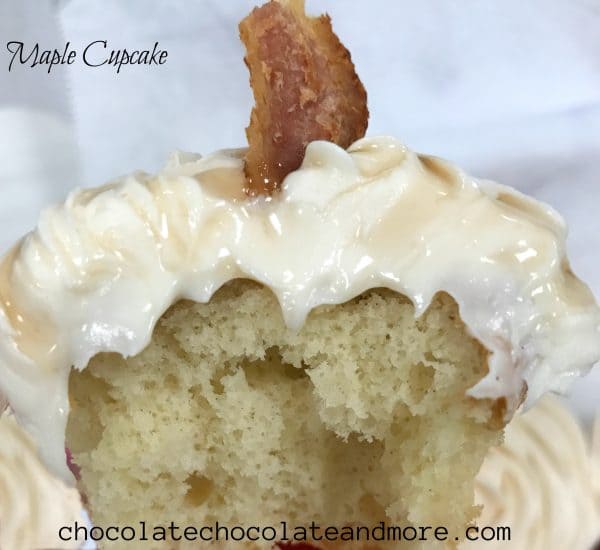 The wonderful thing about cupcakes is you can make them in just about any flavor. Even if you are using a quick and easy box mix, all you need to change up a basic vanilla or white package is to add some flavoring to the batter.
My recent trip to Canada reminded me that they celebrate their birthday just days before we in the United States celebrate ours. July 1, 2017 marks the 150th birthday of our neighbor to the north, so I thought it might be nice to mark this milestone with some maple cupcakes!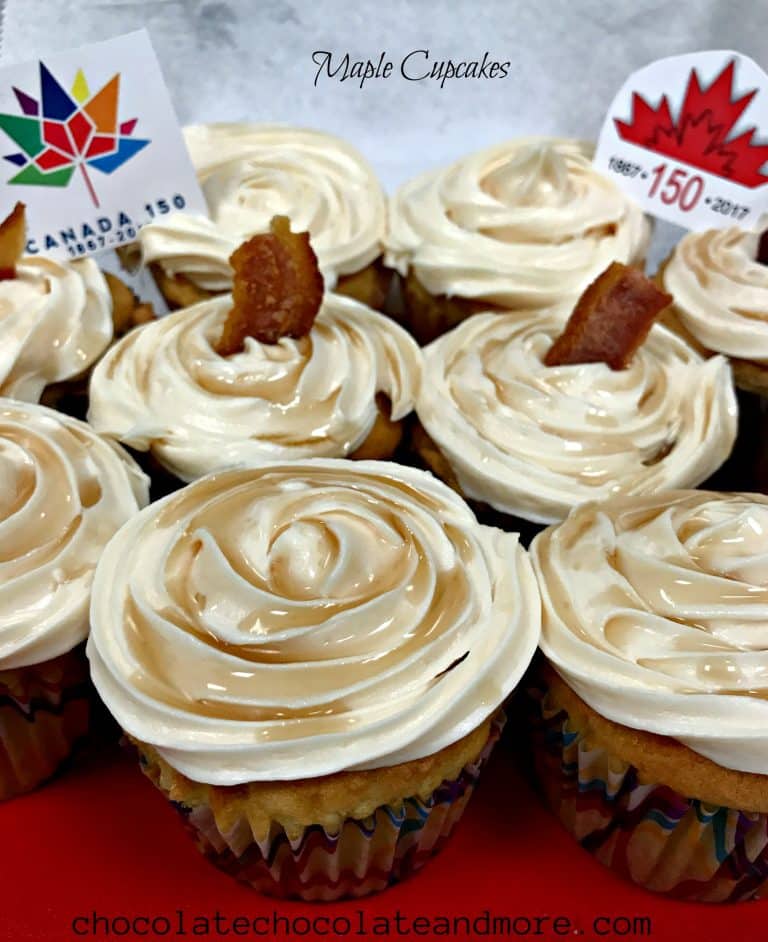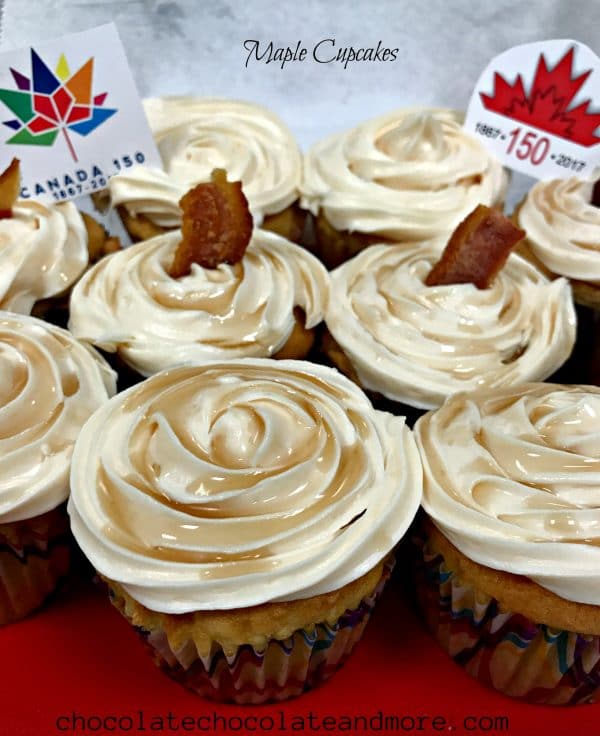 Now, I know maple isn't for everyone — my mom refuses to eat anything maple, so we always had two kinds of syrup for pancakes or waffles. But the flavor in this maple cupcake base recipe is very subtle — not like you are biting into a maple smothered cupcake — just slightly infused.
If you want to add more bang for your Canadian maple buck, you can do "poke" cupcakes and after the cupcakes come out of the oven, poke small holes in the tops and drizzle more syrup over the top so it gets into the interior of the cupcake. And if you really want more maple — consider drizzling some maple syrup into your icing.
The final tasty option for these maple infused treats is bacon — because in my mind, everything is better with bacon. When I mentioned to a co-worker that I was making maple cupcakes, she immediately said "With bacon??" So, while I didn't add bacon to the cupcakes (although if you want to be adventurous, that is always an option), I did add some pieces on top of the icing, which I had also drizzled some maple syrup over. (I used plain vanilla cream cheese icing.) When I shared the final result with my co-workers, both mumbled "Oh so good" between bites.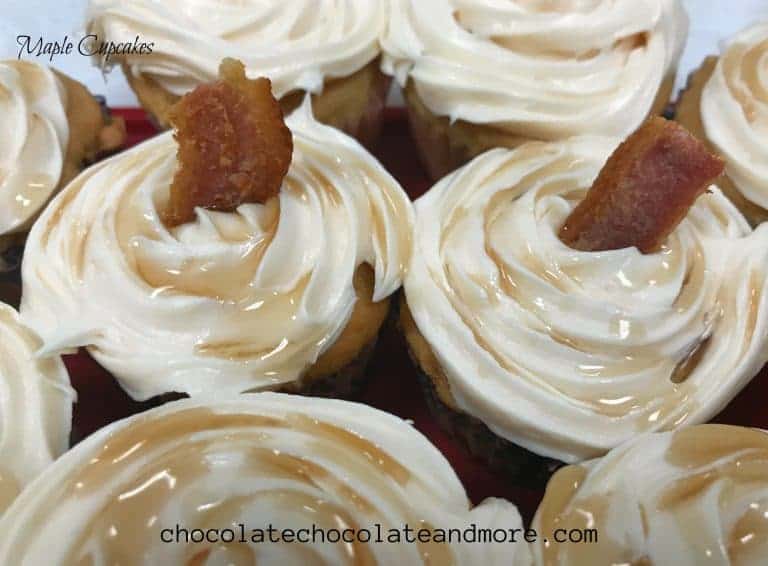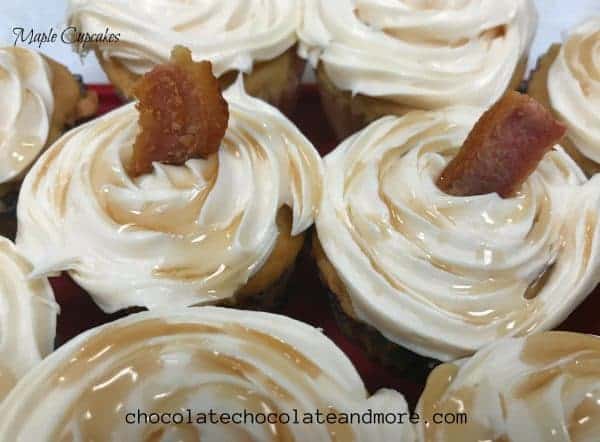 Regardless of how much maple or bacon you decide to use, I think this recipe is a nice way to celebrate a 150th birthday — or any birthday for that matter!
Yield: 24 cupcakes
Maple Cupcakes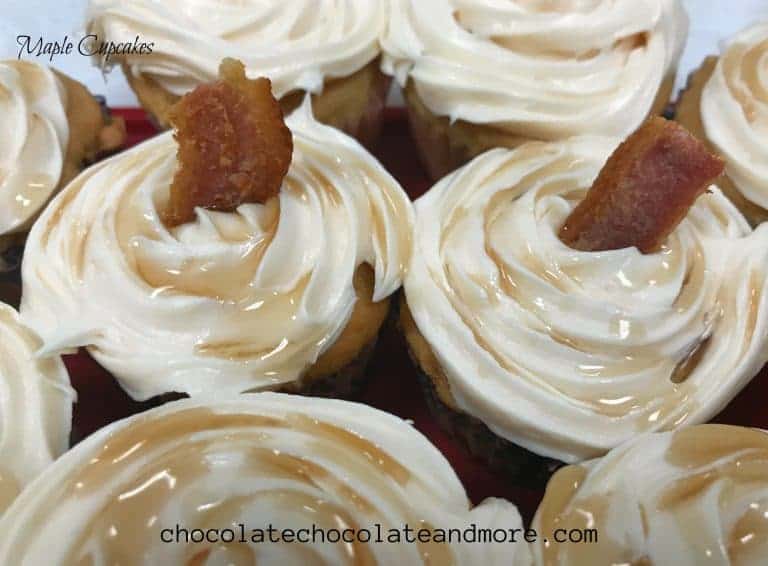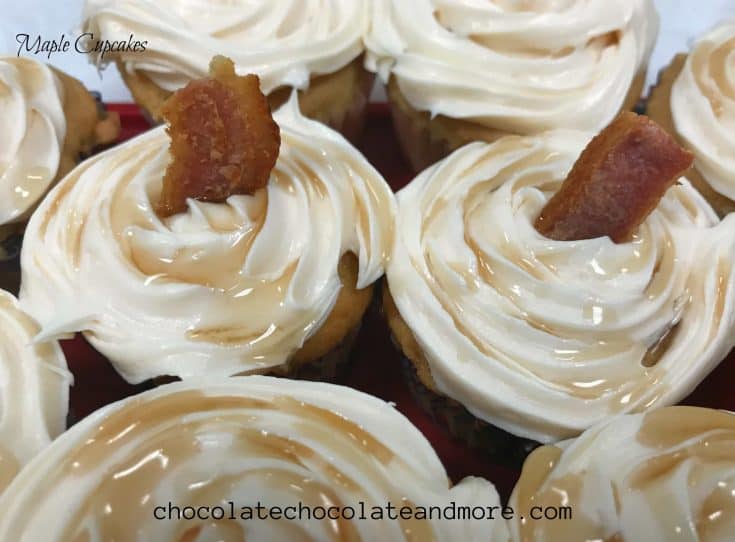 Maple makes these cupcakes oooh so good -- eh?

Prep Time 15 minutes

Cook Time 25 minutes

Additional Time 20 minutes

Total Time 1 hour
Ingredients
2 cups all-purpose flour
2 tsp baking powder
1/2 tsp salt
1/4 cup unsalted butter, slightly softened
1 tbsp shortening
3/4 cups maple syrup
2 eggs
3/4 cups whole milk
cream cheese frosting (you could use store bought or this recipe)
Instructions
Preheat oven to 325 degrees.
Line 24 muffin/cupcake tins with paper lining and set aside.
In a small bowl, sift together flour, baking powder, and salt. Set aside.
In a large bowl (or bowl of a stand mixer) at medium speed, combine butter and shortening.
Add maple syrup and mix until thoroughly combined.
Add eggs and mix until thoroughly combined.
On slow speed, add flour mixture until flour is moist, but not completely integrated.
Add milk, and mix until all ingredients are integrated into a smooth batter.
Distribute batter evenly between cupcake pans, but do not fill each liner above half way.
Bake 25 minutes, or until toothpick comes out clean when testing in the middle of the cupcake.
Place on cooling rack. Allow to cool completely before icing.
You might also like
Or this Canadian classic from Art and the Kitchen