Imagine a moist, citrus-packed bundt cake with a tunnel of tangy lime curd and you have Lime Curd-Filled White Chocolate Lime Bundt Cake.  Dust it with powdered sugar or top with white chocolate lime curd ganache for even more lime goodness.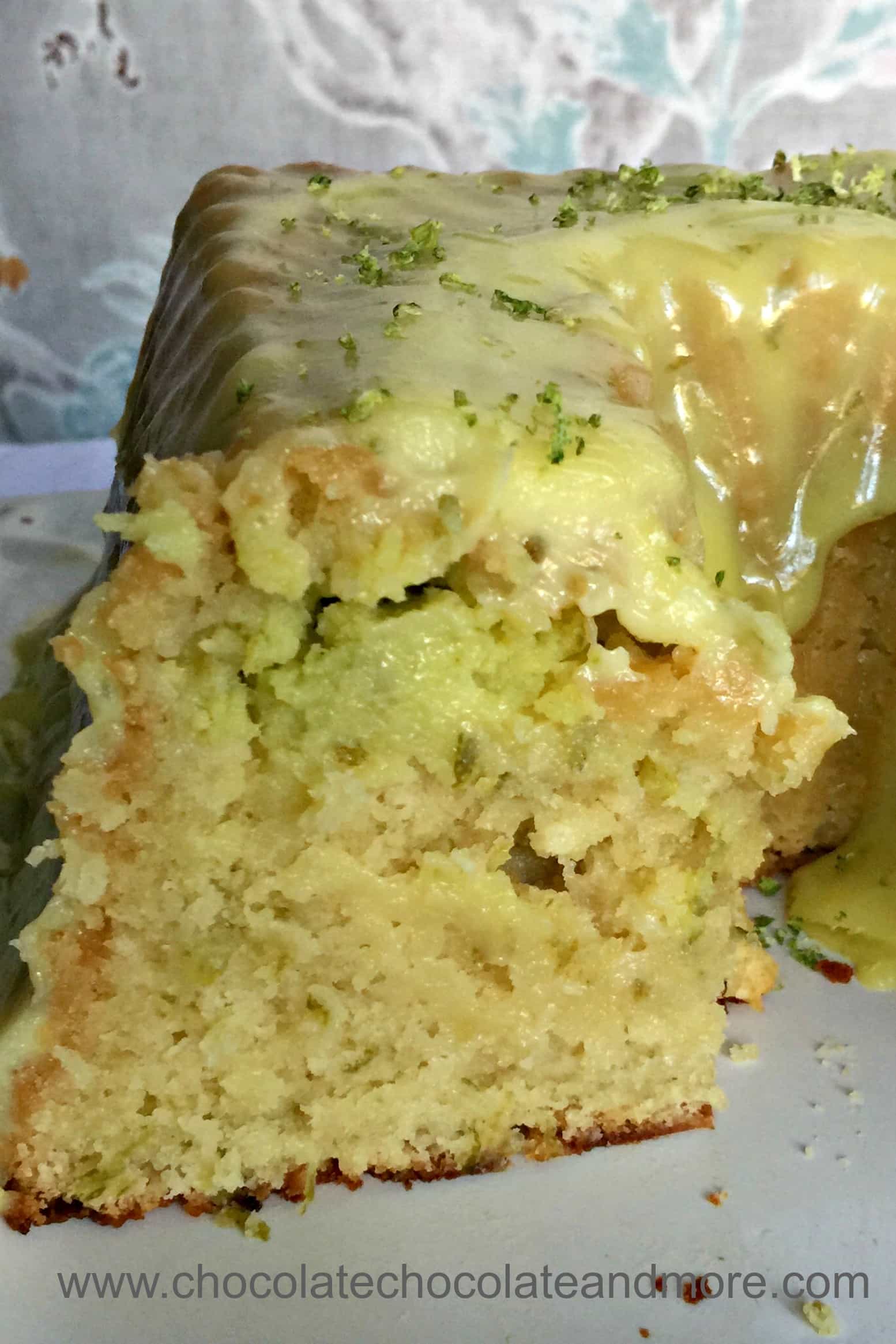 We're giving away 5 Deiss Pro Zesters, Costco had limes on sale and St. Patrick's day is on Friday. Top that off with Becks is home from college and she brought a friend with her. We need a cake!
I thought about this cake all weekend. The limes were the clincher. I wanted a cake that is really packed with lime flavor and is a little green in honor of St. Patrick's day. Of course, I also wanted chocolate in my cake. White chocolate goes well with lime and the cake is still a little green.
Lime curd is easy to make and you'll have some left over after making this recipe. So top some scones with it, or sugar cookies or just grab a spoon. Normally curd doesn't have zest in it but lime juice isn't green and St. Patrick's Day is Friday. Even with the lime zest, the curd was mostly yellow so I added a drop of food coloring too.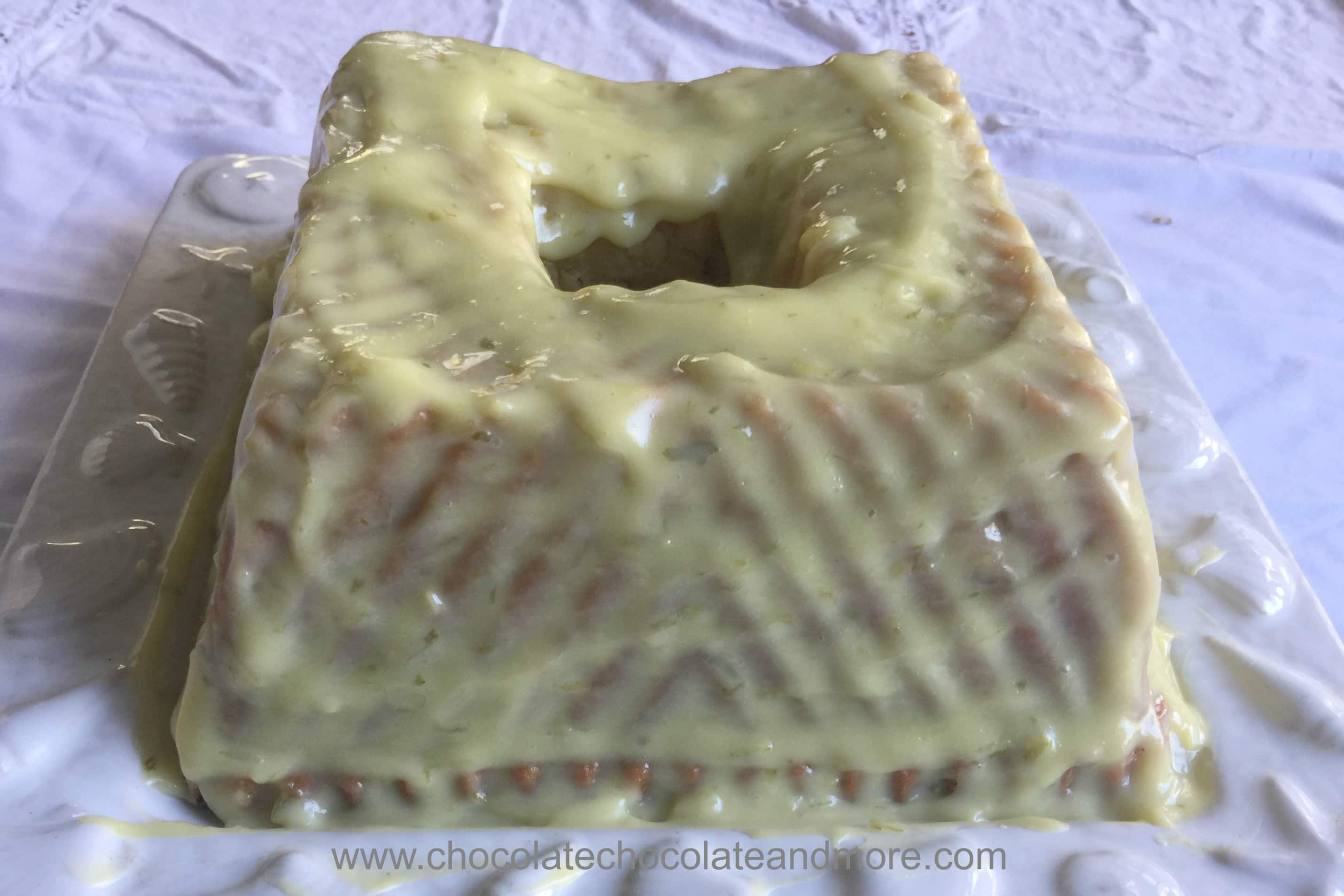 The only question remaining was whether or not curd would make a nice filling or would just bake into the cake. It's not easy to see the curd in the photos but it did just when bundt cake fillings are supposed to do – sunk to the bottom in a nice ring.
As the title suggests, Lime Curd-Filled White Chocolate Lime Bundt Cake has a lot of lime in it – 3/4 cup lime juice and 1/2 cup zest. My Deiss Pro Zester made short work of zesting my limes. Too bad it doesn't juice too.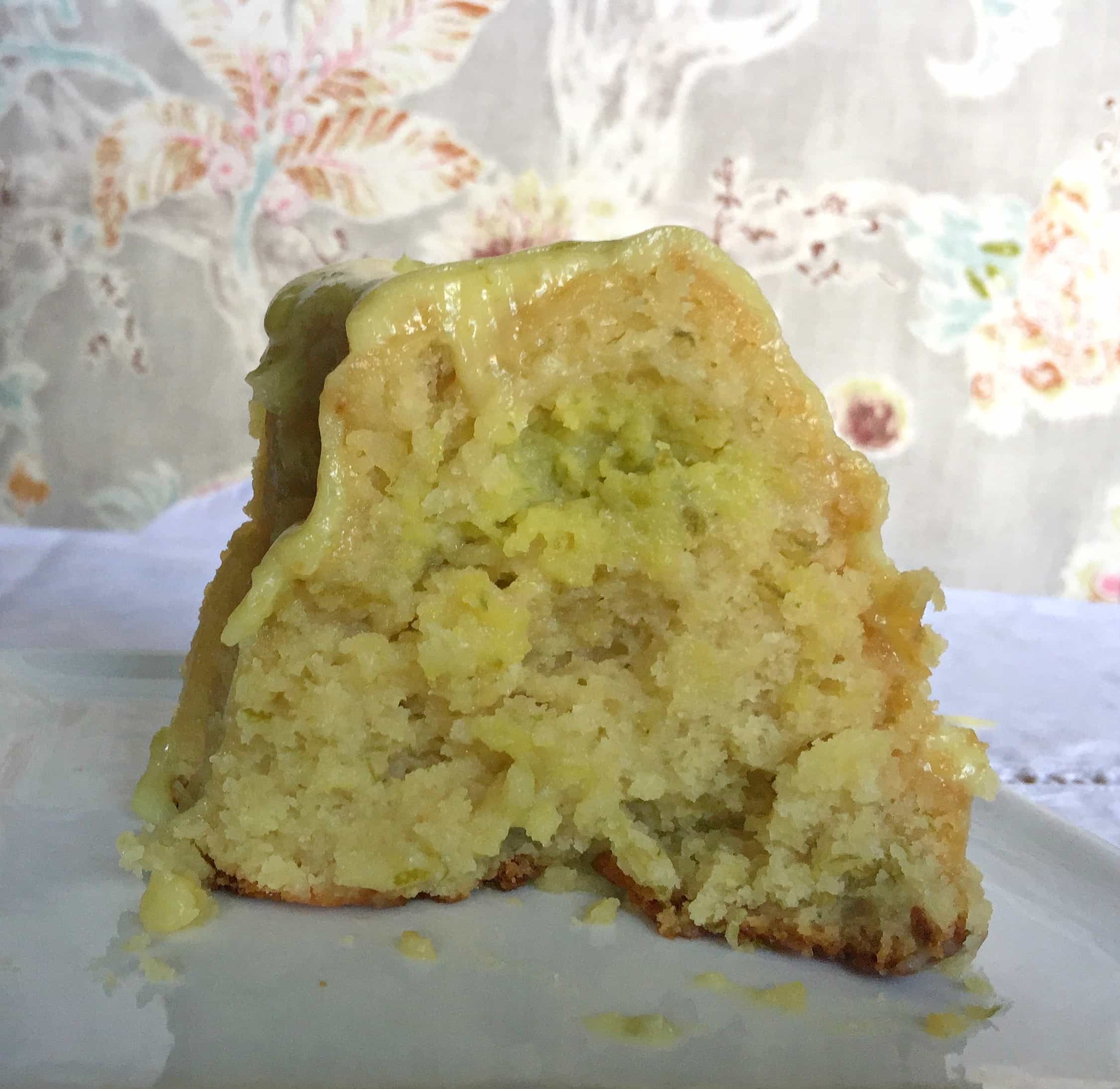 Since it's St. Patrick's Day soon, I also thought it would be fun to flavor this cake with a little beer. I'm not much of a beer fan but beer can make cakes moist and light. Thunderbird Hard Citrus is very fruity. True beer drinkers probably think it's way too sweet but the citrus is perfect for this recipe. If you don't have Thunderbird Hard Citrus, try a citrus flavored beer.