Hummingbird cake is as light and sweet as the name implies, with the added bonus of being dairy free (if you don't include the icing!)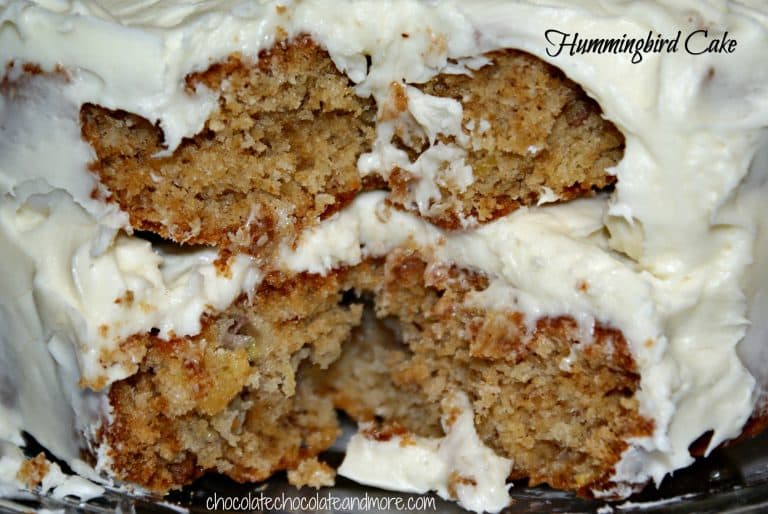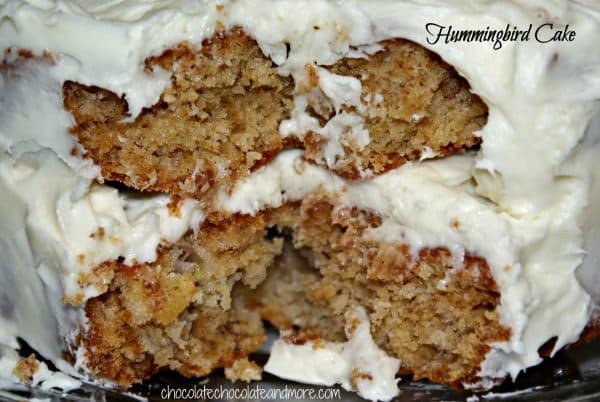 Hummingbird Cake is filled with pineapple and bananas, but is nothing like banana bread or a pineapple cake. It is more like a spice cake with the sweet addition of the fruit, and is so moist it almost melts on your tongue.
This is another recipe that I pulled from my "Pratt and Whitney Delicious Recipes" cookbook; I had some leftover browning bananas and had just made banana bread the week before, so I wanted to see what other good treats I could make with the squishy bananas and what I had in my pantry. I found a can of crushed pineapple, flour, sugar, cinnamon, vanilla — and that was what I needed to give this a try. I will admit, I had ever heard of a Hummingbird Cake before I found it in the cookbook, so I decided to look up a little background while I enjoyed a slice of my baking effort.
The actual history of this cake appears to trace back to Jamaica, where it was originally called Doctor Bird cake: a nickname for the islands national bird — a Red-billed Streamertail, which is also a kind of hummingbird.
It is believed the recipe for this cake was given to tourists to the island in the mid to late 1960's, and started popping up as Hummingbird Cake (believed to have been renamed because people would "hum" approval with each bite) in the early 1970's across the United States.
You can make the cake as a bundt cake or a layer cake, and with or without icing (although I would strongly suggest with the icing unless you are trying to keep the recipe dairy-free — the cake is great by itself, but the icing really makes it something special!) I guarantee that you too will be "humming" in delight with each bite of this wonderful cake!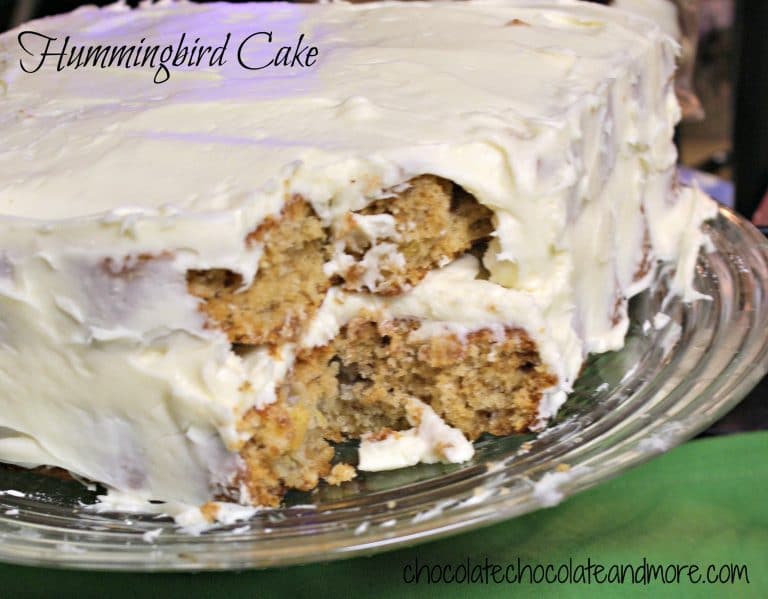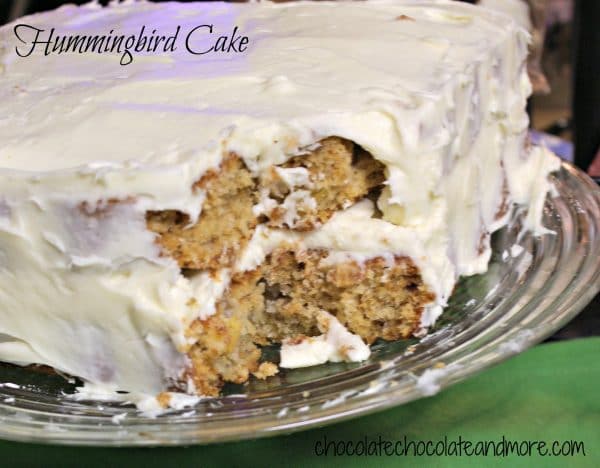 Hummingbird Cake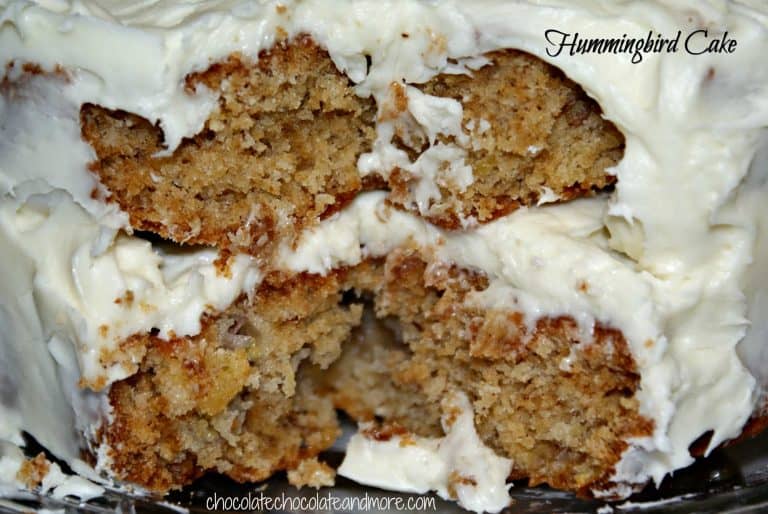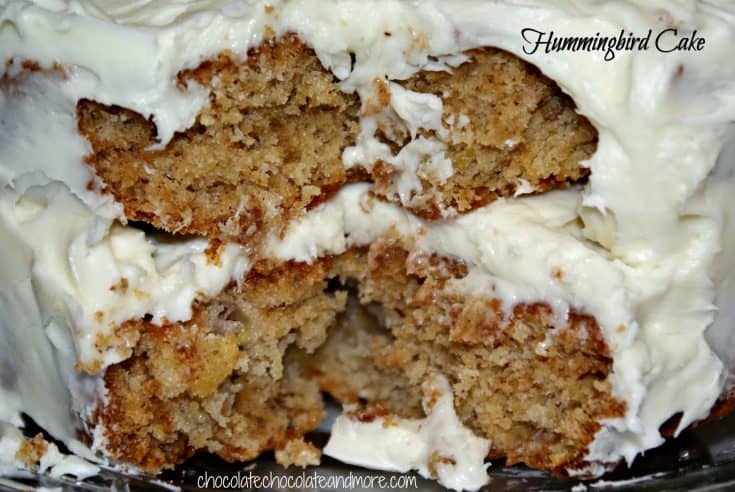 Ingredients
3 cups all-purpose flour
2 cups sugar
1 teaspoon baking soda
1 teaspoon salt
1 teaspoon ground cinnamon
3 large eggs, beaten
1 cup vegetable oil
1 1/2 teaspoons vanilla
1 8-oz can crushed pineapple, undrained
1 cup chopped pecans
2 cups ripe bananas
Cream Cheese Frosting
1 8 ounce package cream cheese
1/2 cup softened butter
16 ounces confectioners (powdered) sugar, sifted
1 teaspoon vanilla
1/2 cup chopped pecans for garnish
Instructions
To make the cake:
Preheat oven to 350 degrees
Combine flour, sugar, baking soda, salt and cinnamon in a large bowl
Add eggs and oil and stir (don't beat) until dry ingredients are moistened
Add vanilla, pineapple, pecans, and bananas
Stir until thoroughly combined
Pour batter into two 9"x9" greased and floured square pans (or three 9" round pans, or one 10" bundt pan)
Bake for 25 or 30 minutes, or until a tester comes out clean from the center of the cake
Remove cake from pans and allow to cool completely
Icing
Combine cream cheese and butter with a mixer, beating until smooth
Add confectioners sugar and vanilla, and beat until fluffy
If you want to completely frost between the layers and around the sides and top of the cake, double the icing recipe. You can garnish the top of the iced cake with chopped pecans, if desired.
You might also use your left over bananas for chocolate banoffee pie.
Or maybe some chocolate banana bread

If you have some leftover apples, you might try these Chocolate Cinnamon Apple Roses from Iambaker.