Homemade Grapefruit Marmalade is bursting with citrus flavor. It's well worth the time. You'll never want store-bought marmalade again.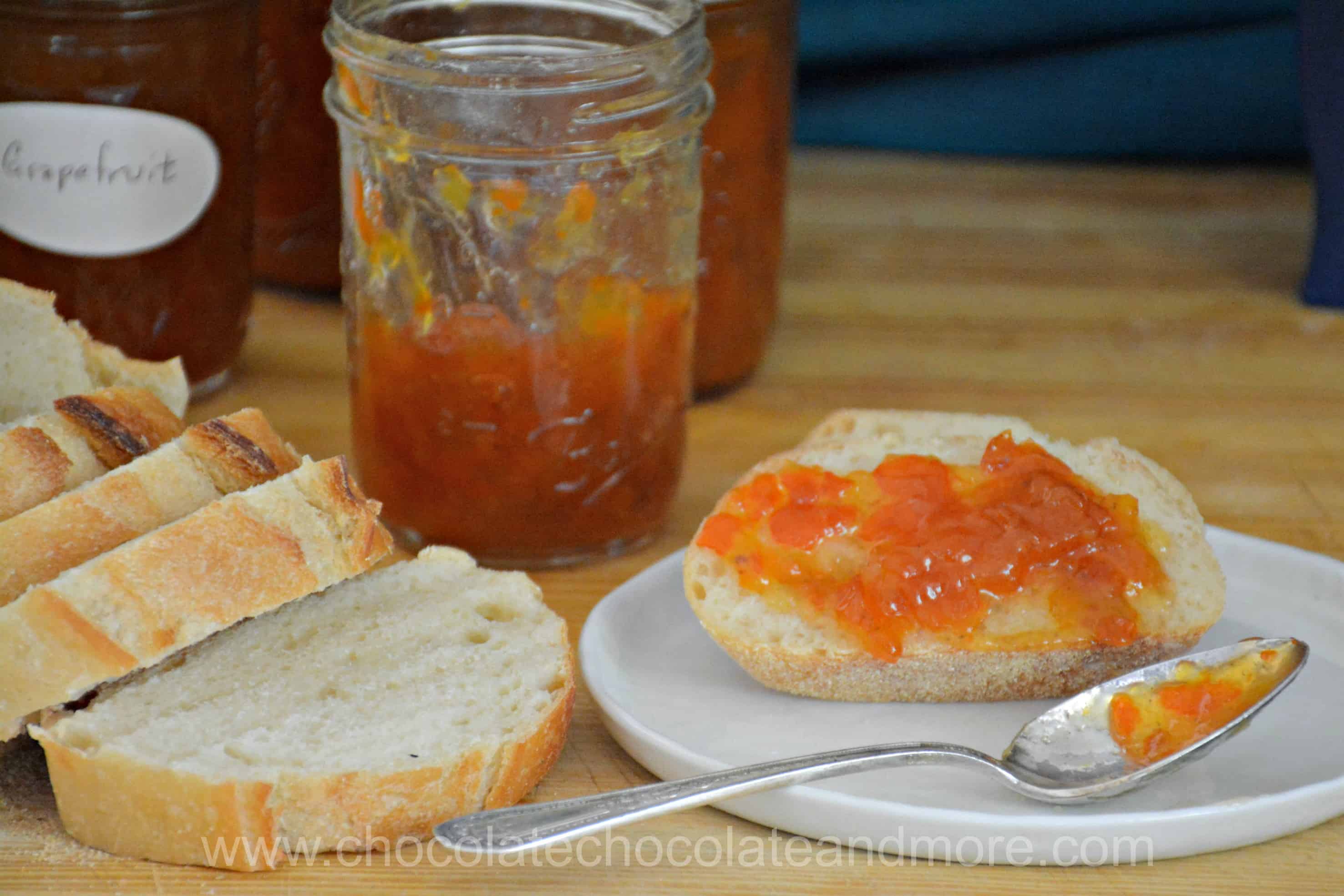 This is one of the many treats I made when my grapefruit tree went nuts this winter. My tree produced lots of fruit but it was seedy so not that great for eating. The grapefruit look like oranges but they're quite sour.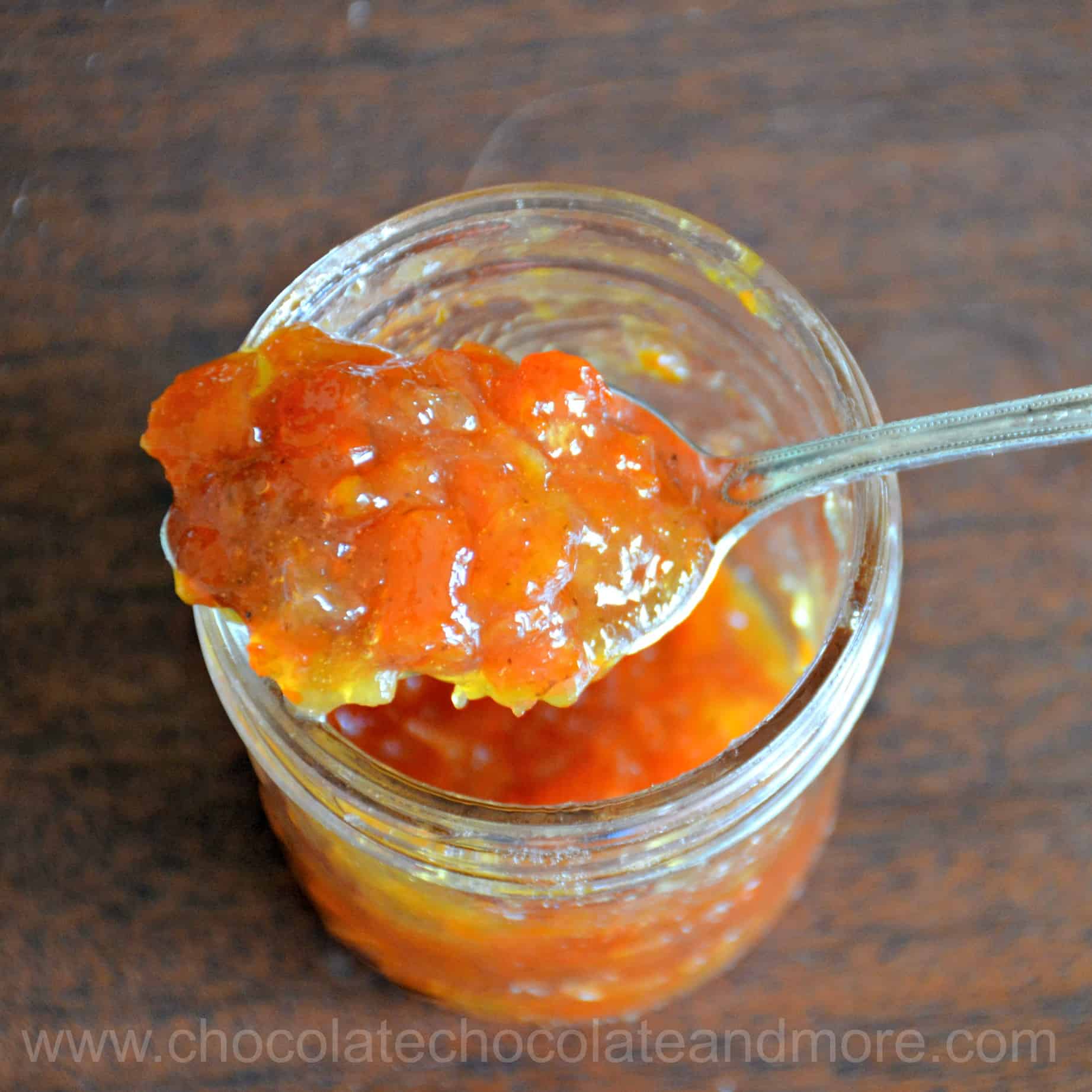 I used a vegetable peeler to get the zest without the bitter pith. Boiling the peel three times also removes some of the bitter flavor but it also removes some of the pectin.
I wanted my marmalade to be more tangy than sweet so I used Ball Low sugar pectin to help my marmalade set. Pectin requires sugar to gel. This is why jellies have so much sugar.
It turns out that you have a choice when you make marmalade. The flavor is brightest right before the marmalade fully jells (at around 220°F). As you continue heating the marmalade, the sugar caramelizes a bit so you loose some of the bright flavor but your marmalade is more solid.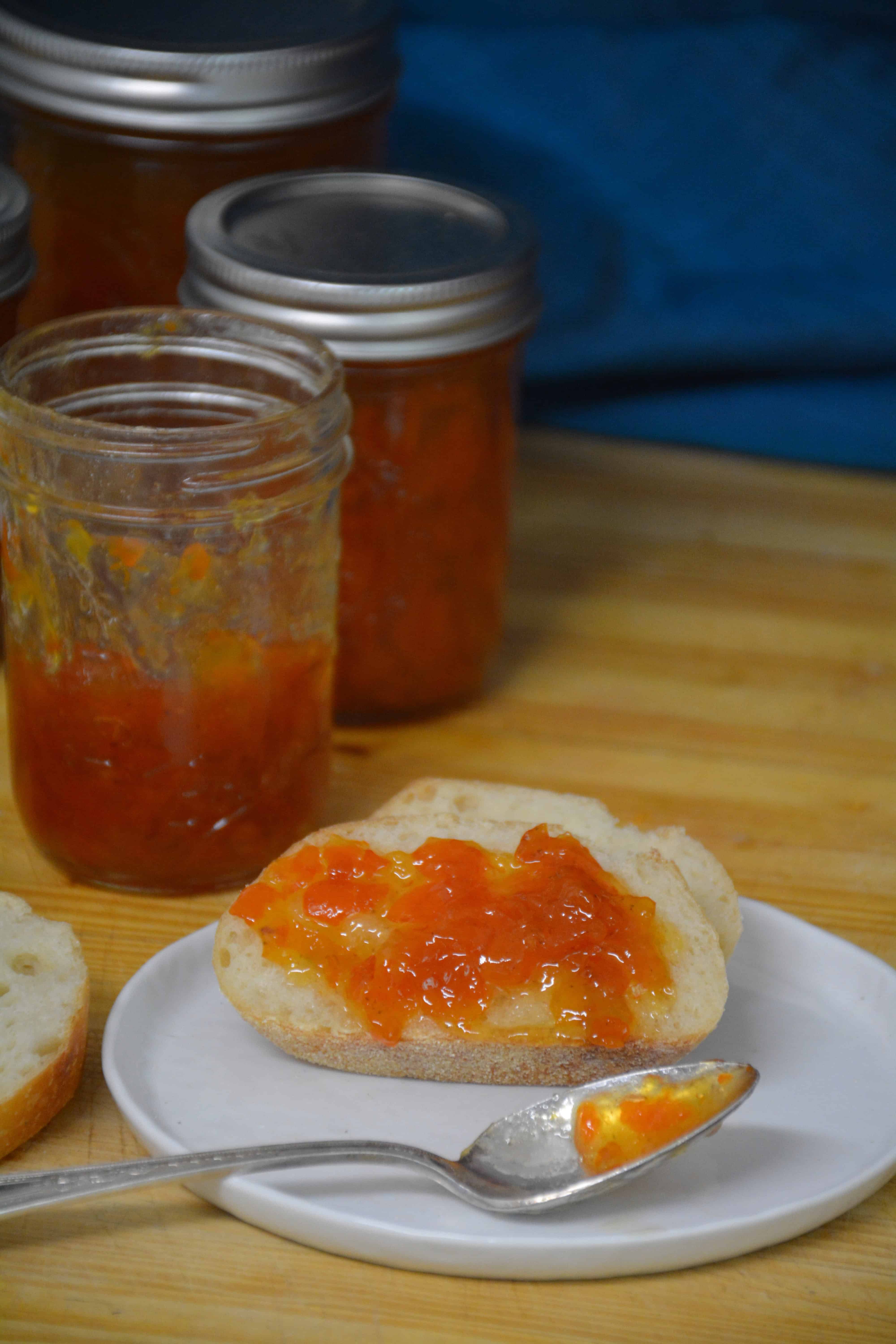 The first batch I made was on the runny side. I loved the flavor and didn't want to cook it to the higher temperature so I added a bit more pectin. The result was fresh fruit flavor in a more solid marmalade.
You can test how done your marmalade is by putting a spoonful on a frozen plate. Wait a few seconds and then run your finger through the jelly. Marmalade that is set will pile up in front of your finger and leave a smooth trail on the other side.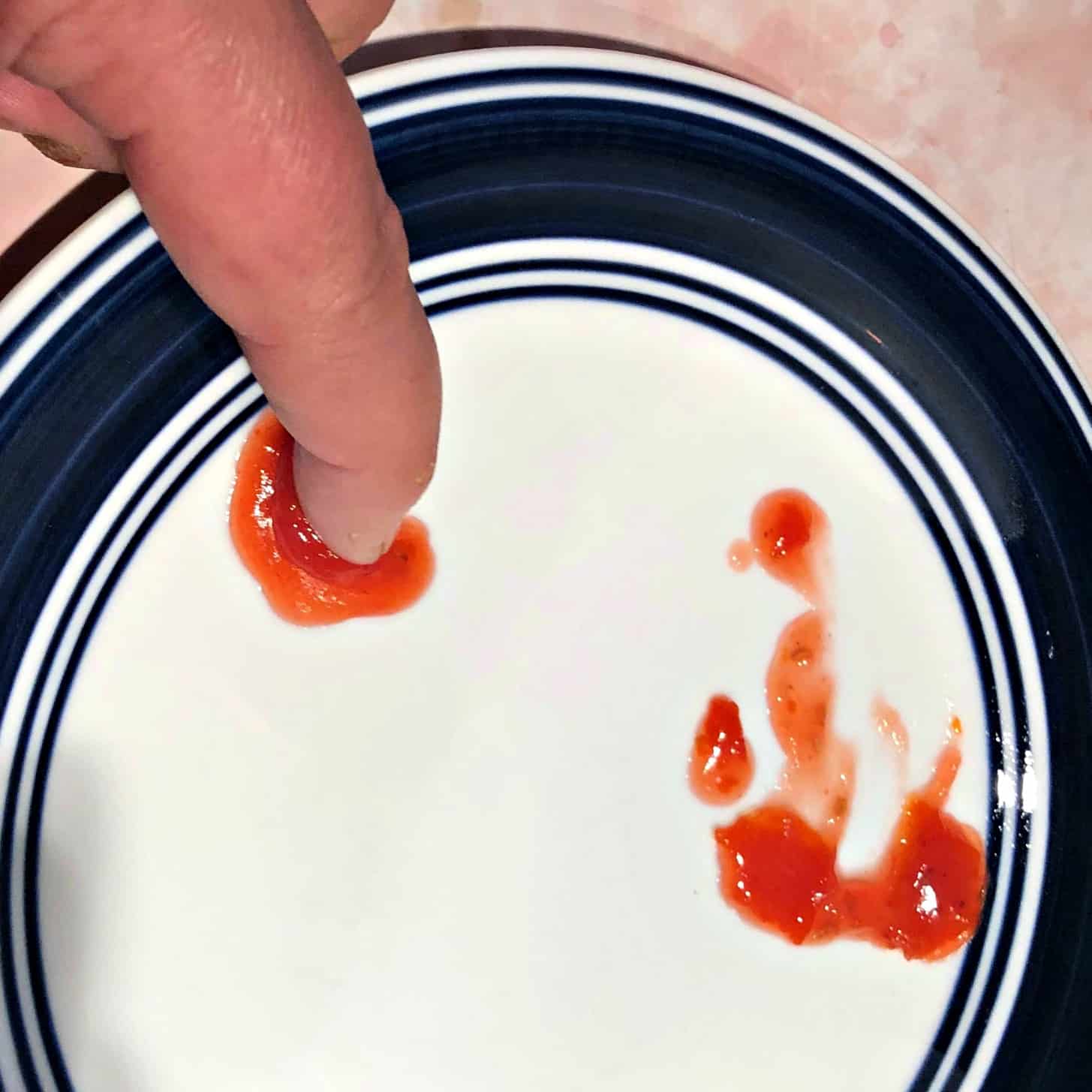 Yield: 3 1/2 - 4 pints
Grapefruit Marmalade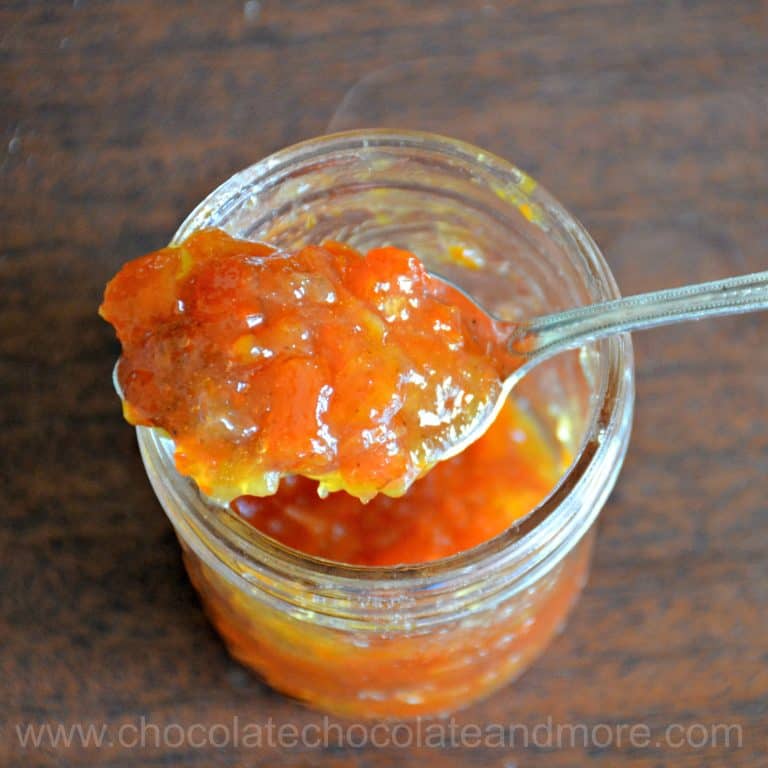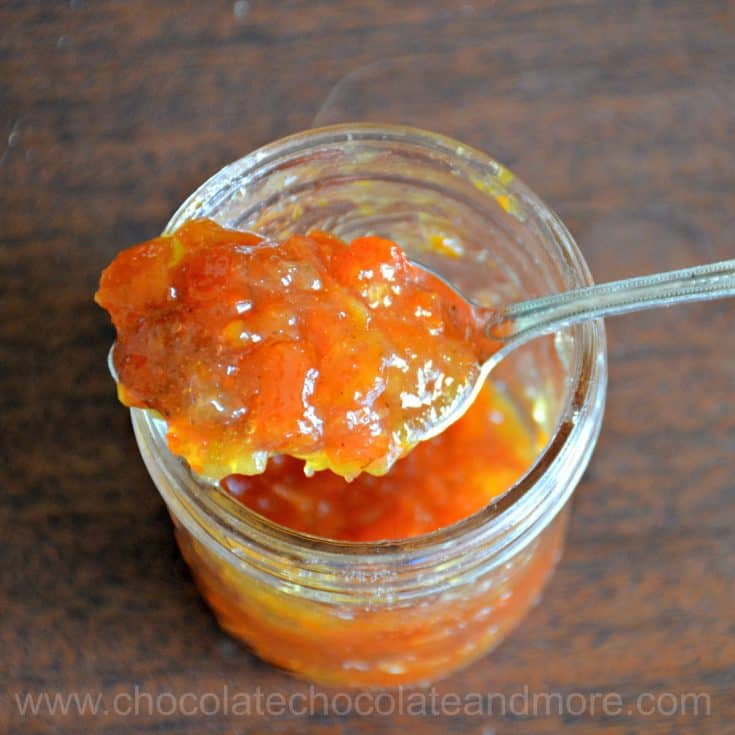 Ingredients
4 cups grapefruit juice with as much pulp as possible
4 cups water
4 cups sugar
5 tablespoons Ball low sugar pectin
Peel from 16 grapefruit
Instructions
Cover grapefruit peel in water and bring to a boil. Boil 15 minutes and then drain the water. Repeat two more times.
Put peel, water and grapefruit juice in a large, heavy pan and bring to a boil. Boil 40 minutes stirring occasionally. You may need to add some more water. You want 4 cups of liquid after this stage.
Place a plate in the freezer before the next step.
Mix sugar and pectin together. Add to the boiling grapefruit juice and reduce the heat to medium high. You want the mixture to keep boiling but not scorch so you will need to stir constantly. Boil for 20 more minutes.
Drop a spoonful of the marmalde onto the chilled plate. Wait 30 seconds and then drag a finger through the marmalade on the plate. If the pectin is set, then there will be a clean line behind your finger and the jelly will pile up in front of your finger.
Place in sterile jars and boil for 20 minutes.
Looking for more grapefruit recipes?