Dense, Moist, mocha chocolate brownies topped with espresso cheesecake make these Mocha Cheesecake Brownies an amazing treat.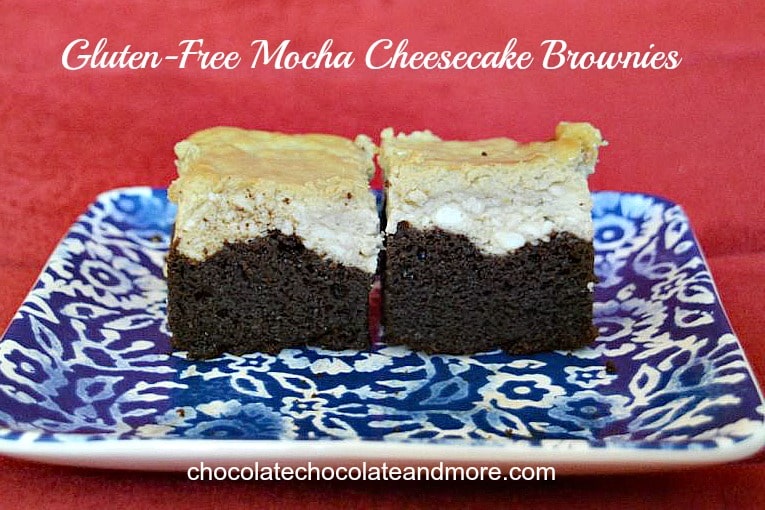 When I was a grad student, there was an eclectic restaurant near campus that served healthy food before healthy food was in vogue. It was the one place in town where you'd see hippies and yuppies interacting peacefully (or at all really). I loved the food there – except dessert. All their desserts were "healthy" so no sugar, little fat and, quite frankly, no flavor.
If you're going to eat dessert, you should indulge, right? Sugar-free, fat-free and healthy aren't words I want associated with my desserts.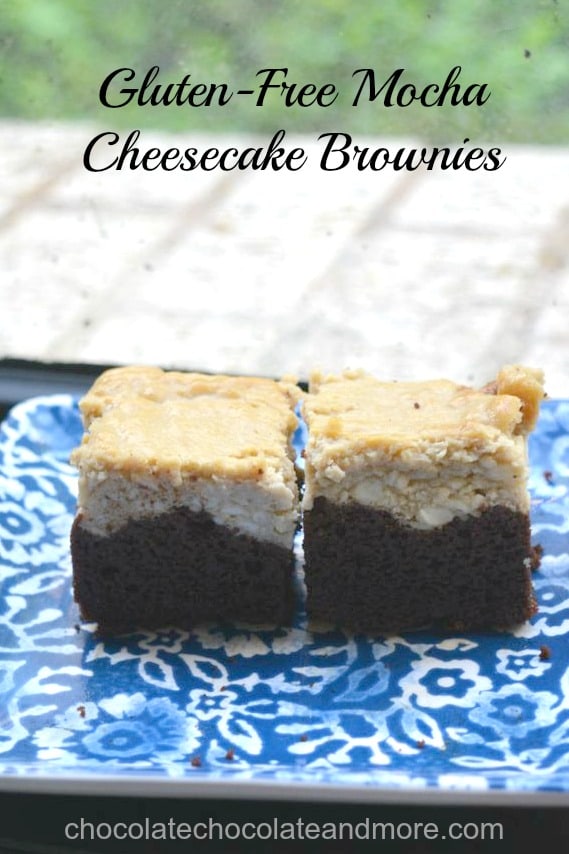 So how do these gluten free mocha cheesecake brownies fare? I was surprised by how moist they turned out. The brownie is not too sweet so if you like a sweeter brownie, you might want to use sweetened chocolate instead of the unsweetened. The espresso in the cheesecake layer really goes well with the brownie. My students loved them. There were none left after class.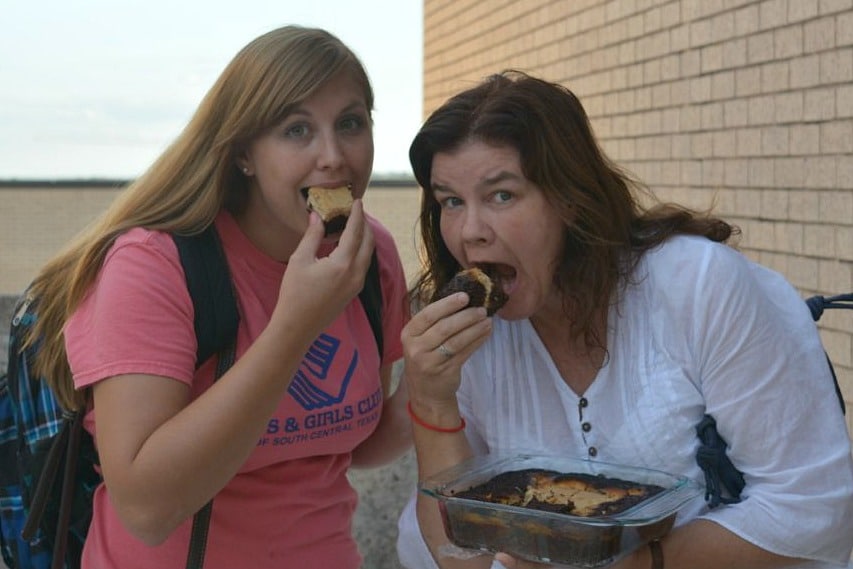 Living in a third world country really changed my perspectives on fair trade. The difference in price is really not as much of a burden for us as it is a benefit for the people struggling to survive. I know what it's like to struggle as a single mom with three kids trying to survive on a teacher's salary but that's nothing compared to life for most of the World's poor.
This is why I chose to support Fair Trade USA in the #FairMoments campaign. Its goal is to show how everyday moments can have a worldwide impact when you choose Fair Trade products. See how your #FairMoments add up by going to FairMoments.org, and show them the difference you're making in your own #FairMoments photos!
You can support Chocolate, Chocolate, and More by re-pinning this recipe and by visiting FairMoments.org.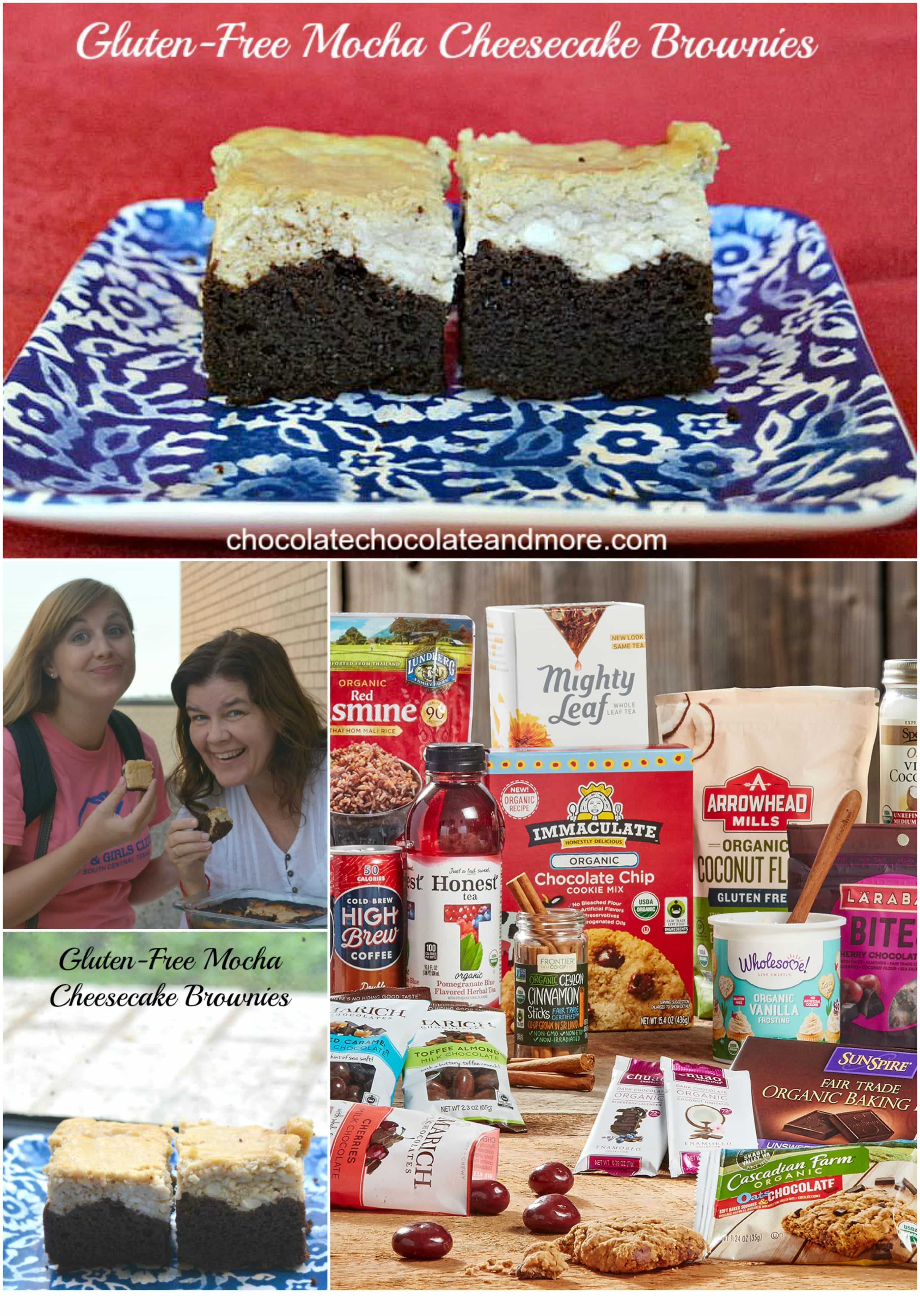 Check out this box of ingredients they sent me. You can also enter to win your own Fair Trade box below!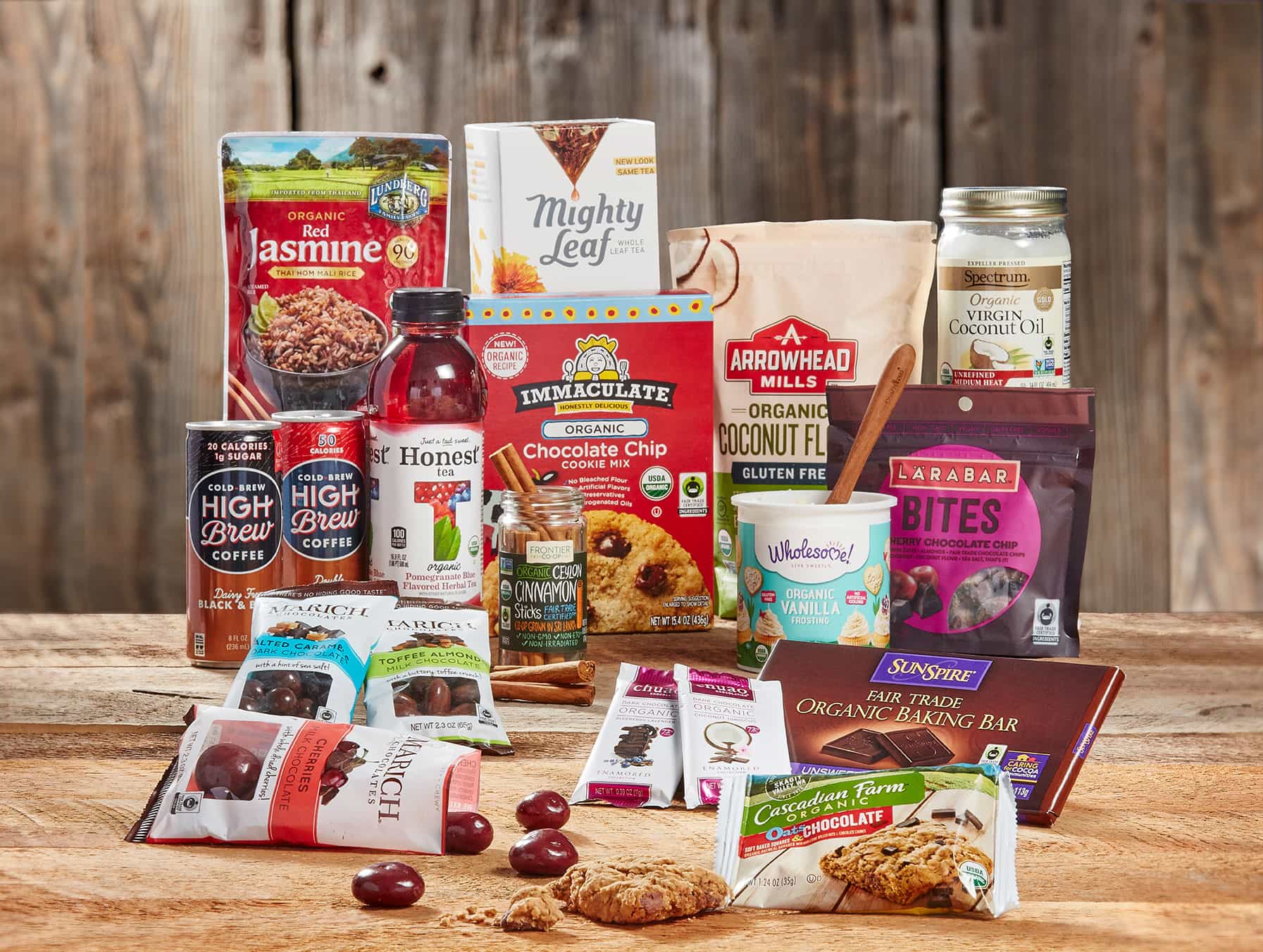 As I was thinking of this contest, I knew I needed to use the chocolate bar and I couldn't resist trying the coconut flour. I started using coconut oil in my pie crusts a few years ago and it's divine. Coconut flour is more expensive than regular flour but you use a LOT less. The rule is 1/4 – 1/3 coconut flour to replace 1 cup of regular flour.
Because coconut flour soaks up liquids more than wheat flour, you have to add more liquids. Use liquid sweeteners like honey, maple syrup or corn syrup instead of solid sugar and add lots of eggs. This recipe requires 6 large eggs in total.
Coconut flour is gluten free so those with gluten sensitivities can enjoy these brownies. It's also very high in protein. Even so, these gluten free mocha cream cheese brownies are amazing.
Gluten Free Mocha Cream Cheese Brownies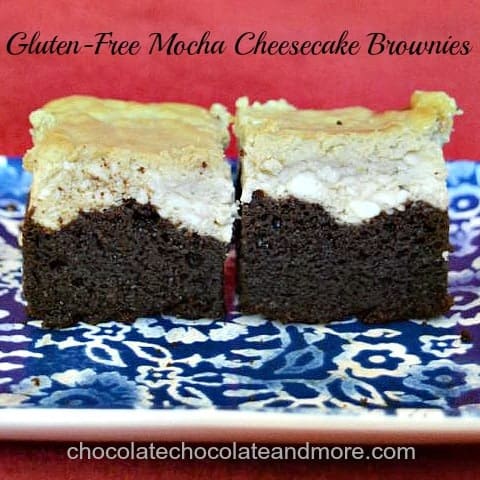 Ingredients
Brownies
½ teaspoon salt
½ teaspoon baking soda
¾ cup honey
5 eggs
Cream Cheese layer
1 package cream cheese (8 ounces), softened
2 tablespoons High Brew Double Espresso
1 egg
Instructions
Grease an 8 x 8" or 9 x 13" pan.
Break the chocolate bar into small pieces and place into a microwave safe bowl. Add coconut oil and espresso. Microwave on high for 40 seconds. Stir until chocolate is melted. Set aside to cool.
Mix coconut flour, salt and baking soda together in a large bowl.
Add chocolate mixture, eggs, and honey. Pour into prepared pan.
Blend the egg into the cream cheese and then add the Espresso. Pour over top of brownie mixture. If desired, use a knife to swirl into brownie mixture.
Bake at 350° for 50 minutes if using an 8 x8" pan or 35 minutes for a 9 X 13" pan.
[promosimple id="a63d"]
You might also like these gluten free treats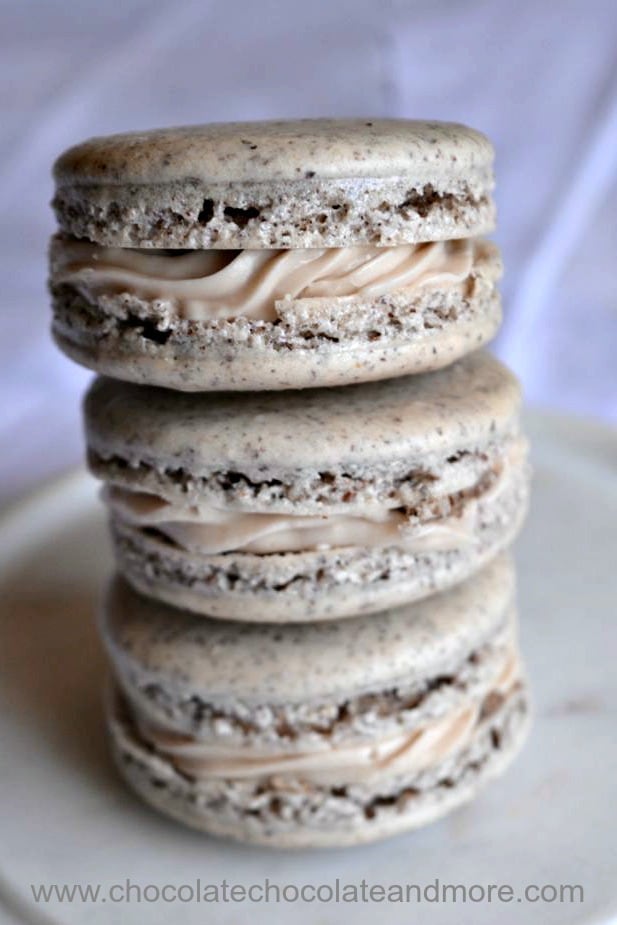 Find even more easy gluten free desserts from Mealthy.