Gingersnap crust complements the tart limes in Gingersnap Lime Mousse. You can also win these Epicurean cocktail plates!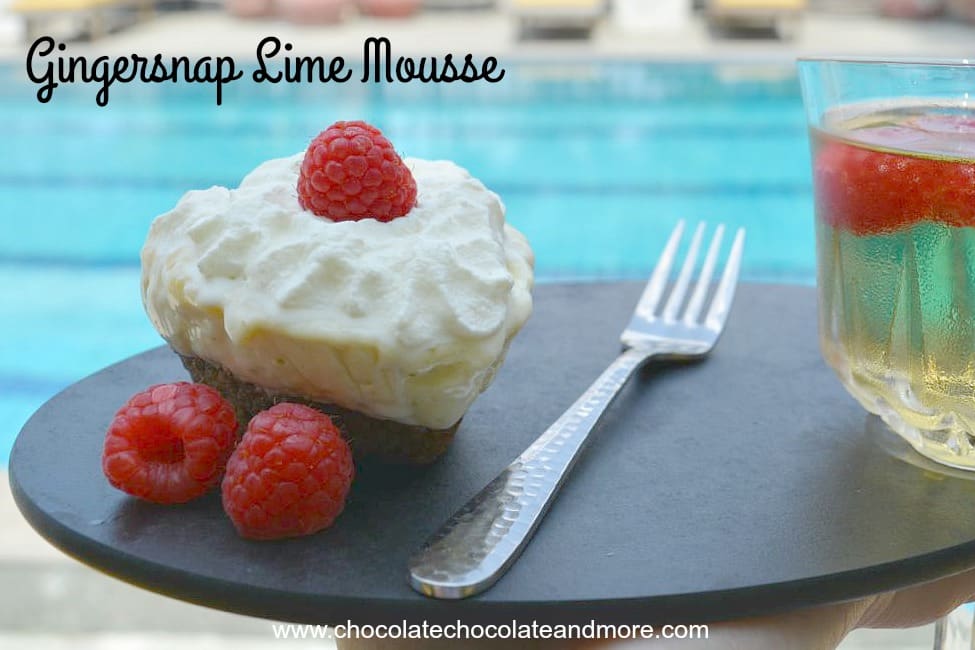 Today was one of those days when nothing went right. I seemed to be a day late and a dollar short for everything. This morning was so hectic I only grabbed one cup of tea for breakfast. Even though I left my apartment on time, I ended up being late for lunch with our students and the waitstaff took away my food while I was eating so I only got a few bites of rice for lunch. I was looking forward to some comfort food and alone time when I got home but my daughter had borrowed my keys and wasn't home when I got there so I was locked out. It was a very bad, no good day.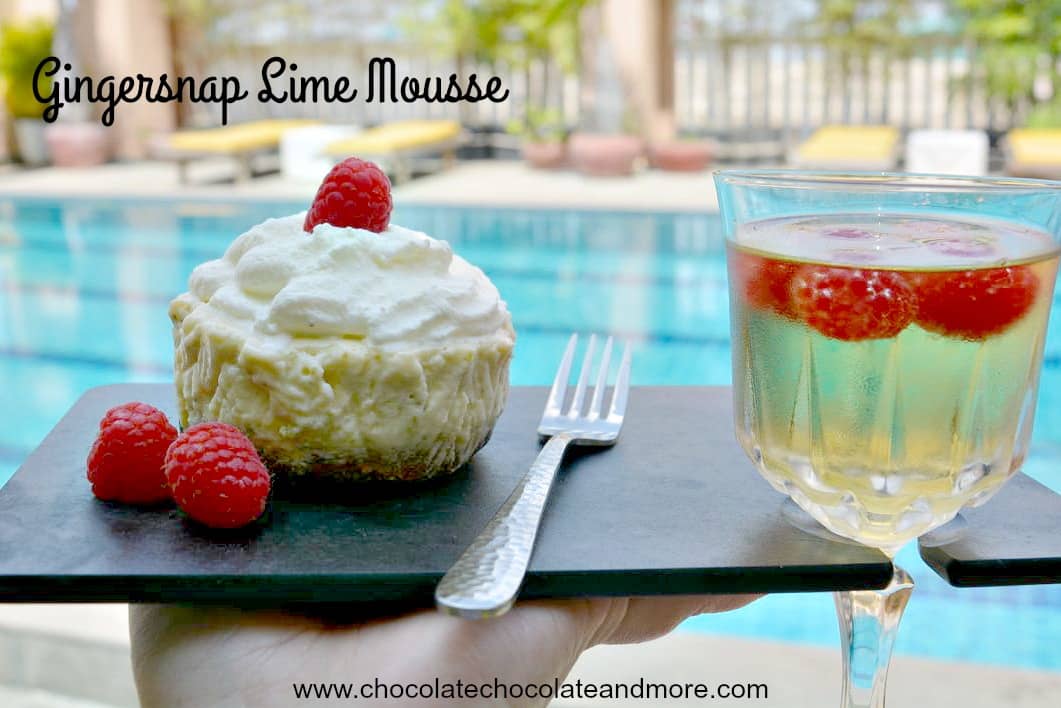 Fortunately I made these yesterday when things were going a lot more smoothly and my friends met me at a pizza place for dinner and drinks while I waited for my daughter to return with my keys. It was great to finally make it home to enjoy a gingersnap lime mousse!
I don't think I would have thought of this combination on my own but a Danish friend of mine mentioned she often uses gingersnaps for her cheesecake crusts. I'm thinking the crust would be great with coffee or chocolate cheesecake. Limes are so plentiful here this is one of the least expensive desserts I've made in a while.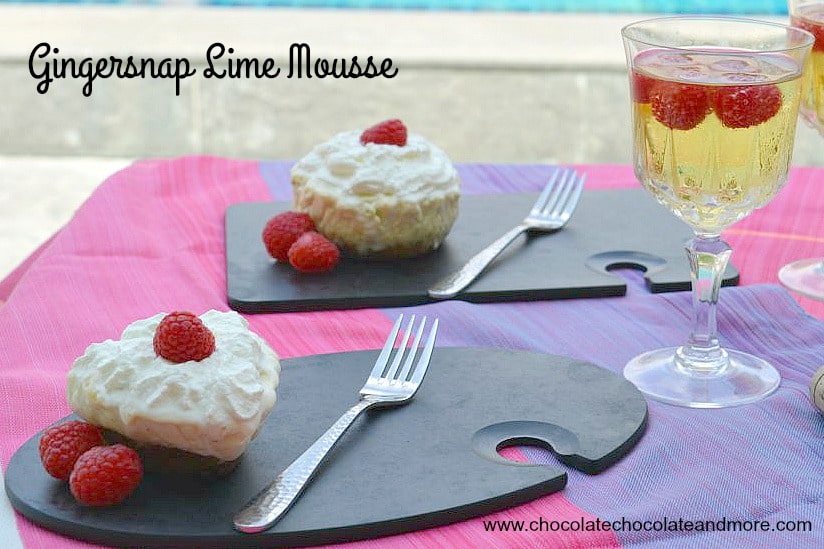 Going to a party and juggling food and a drink is always a pain. There are times when I've felt like doing a face plant in my food. Cocktail plates with slots for your wine glasses are pure genius because they leave a hand free to eat. I bought a plastic one a long time ago and I take it with me to parties to make eating and drinking a little more dignified.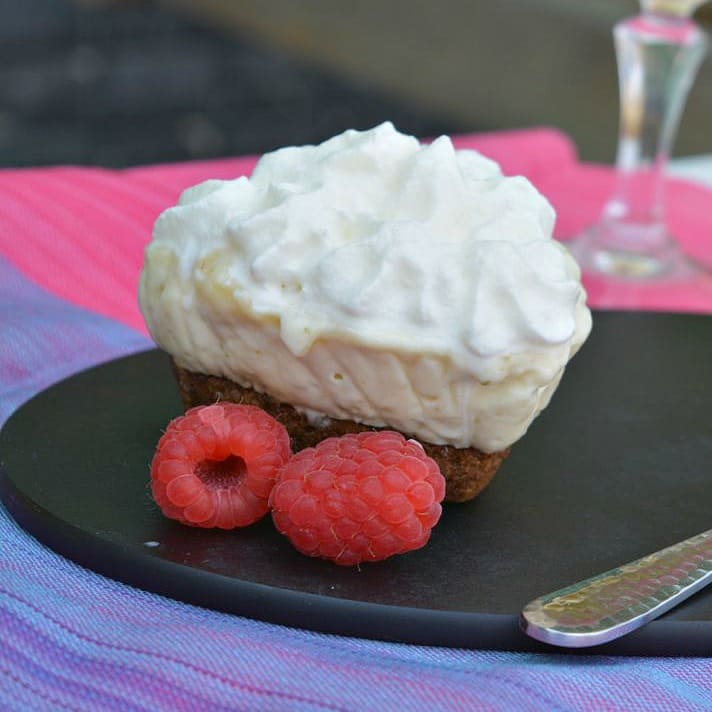 Epicurean has beautiful slate-colored cocktail plates in two shapes: rectangle and oval. They are spacious enough to hold an individual mousse or some appetizers along with your fork and wine glass. Their light weight makes them easy to hold for long periods of time so you can socialize all night. You can win two of these plates by entering our giveaway below!