Elephant Ears – delicious fried dough dusted with cardamom powdered sugar. And, sharing my adventures at Baan Chang Elephant Park in Chiang Mai, Thailand.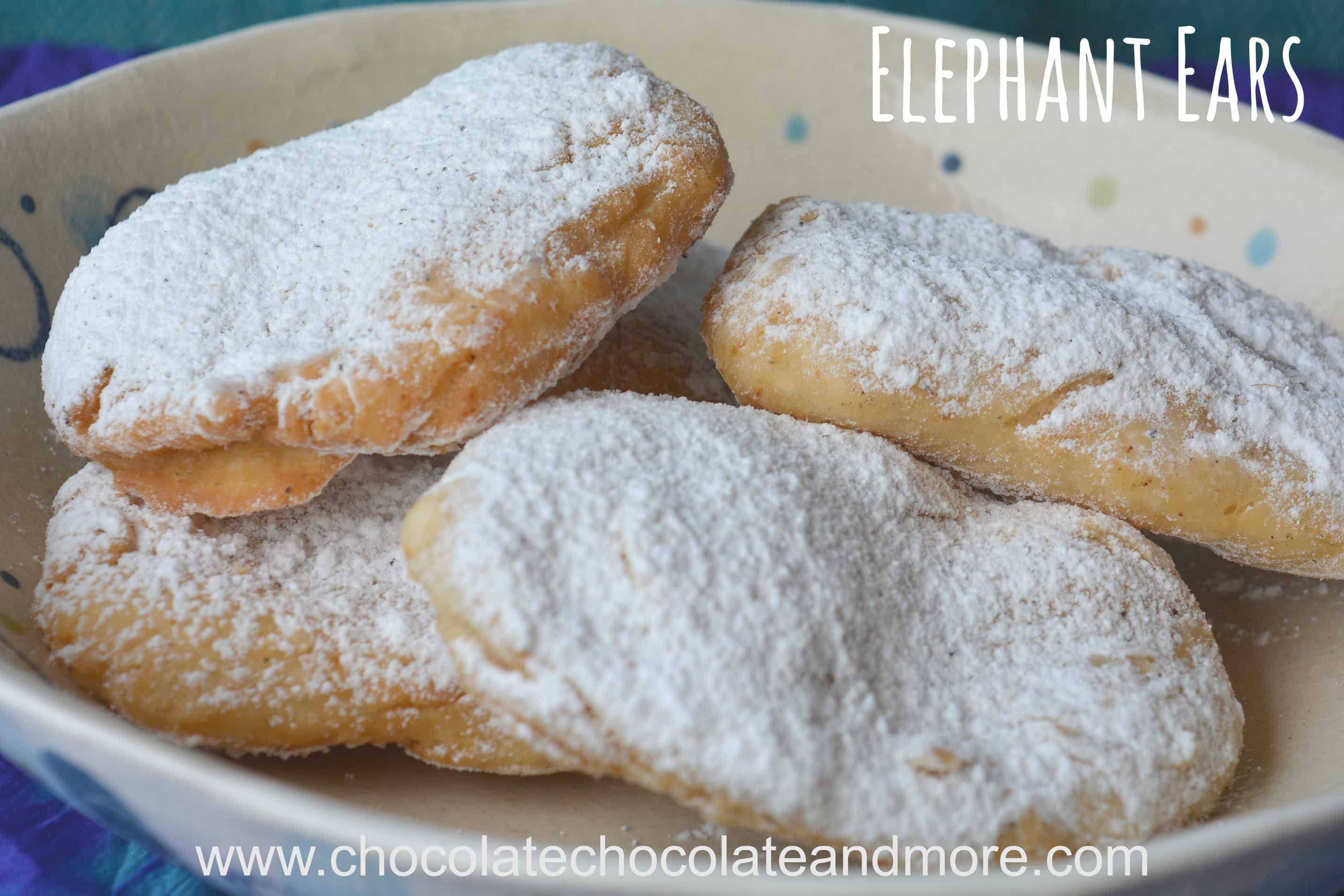 For those of you in shock by the by-line, this is Joan's sister, Gail and this is one of Joan's unfinished posts. Joan left about 20 unfinished posts which I'll be sharing over the course of the year. Things she'd planned but didn't get to before she died.
This one is deeply personal and painful for me to write because Joan had planned a trip to Southeast Asia to spend the weeks after Christmas with Becky and me. She'd already bought the plane tickets and we were working out the details when she passed.
Since Becky and I have been visiting Southeast Asia every year for the past 5 years, Joan went through our photos and made a list of things she wanted to experience with her son, CJ. She called it "the trip of a life time." She always thought big like that.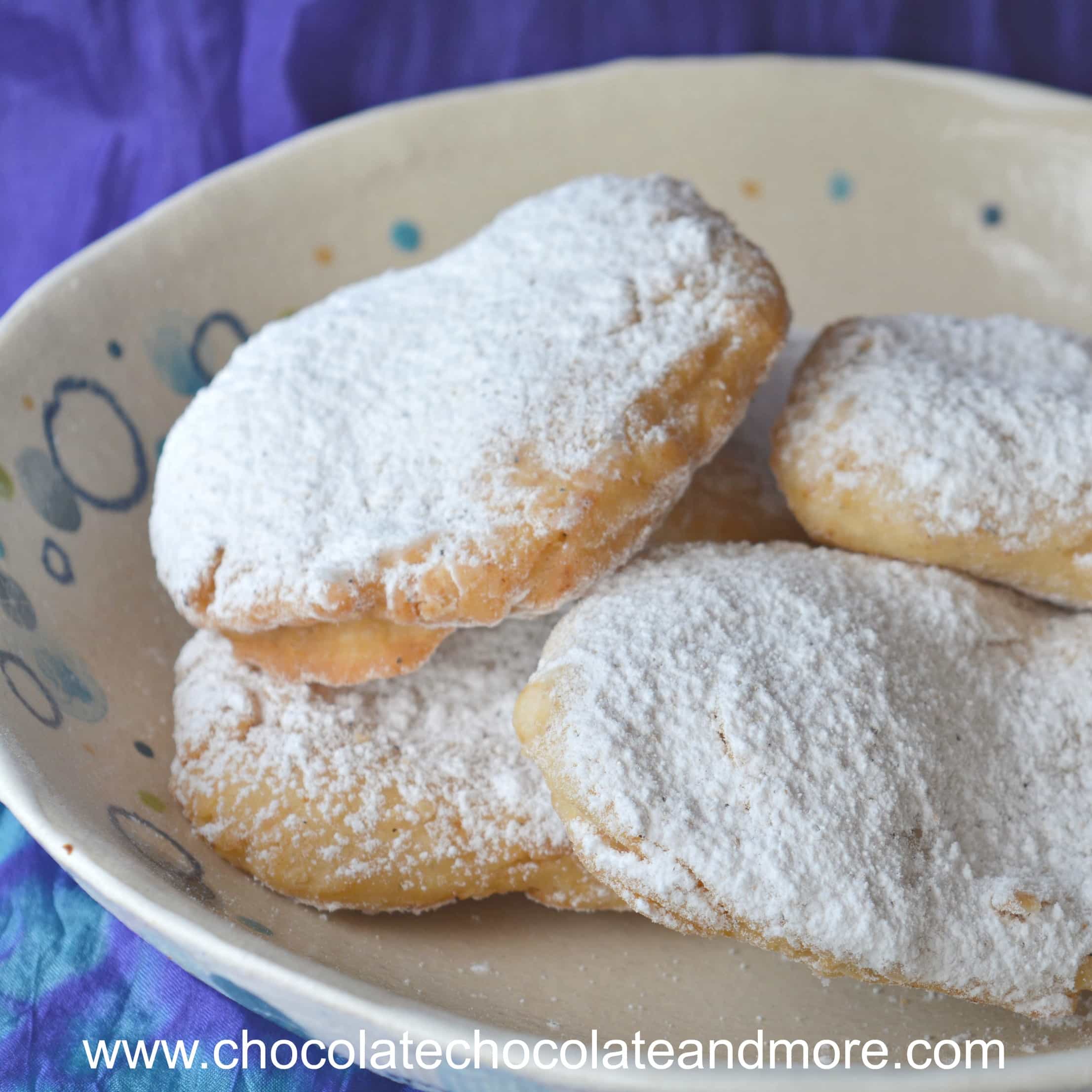 Joan told me straight up that she didn't want to spend too much time in "boring temples" (even if Angkor Wat is the 7th wonder of the world). She was really just stopping in Cambodia to humor me and to have clothes and shoes made.
The things at the top of her list were mostly in Chiang Mai, Thailand. She wanted to pet the tigers, ride elephants, trek in the mountains, float a river in a bamboo raft, and so much more.
I'm sharing Becky's and my experiences at Baan Chang Elephant Park along with a slightly modified version of Joan's Elephant Ears.
Joan had worked out the basic recipe for fried dough but it was pretty plain and Thais like their food spicy. So I added some cardamom which is popular in Thailand. I can only get whole cardamom here so I grind it fresh which makes it a little more potent than store-bought ground cardamom. You may want to add more to your elephant ears.
Yield: 8-10
Elephant Ears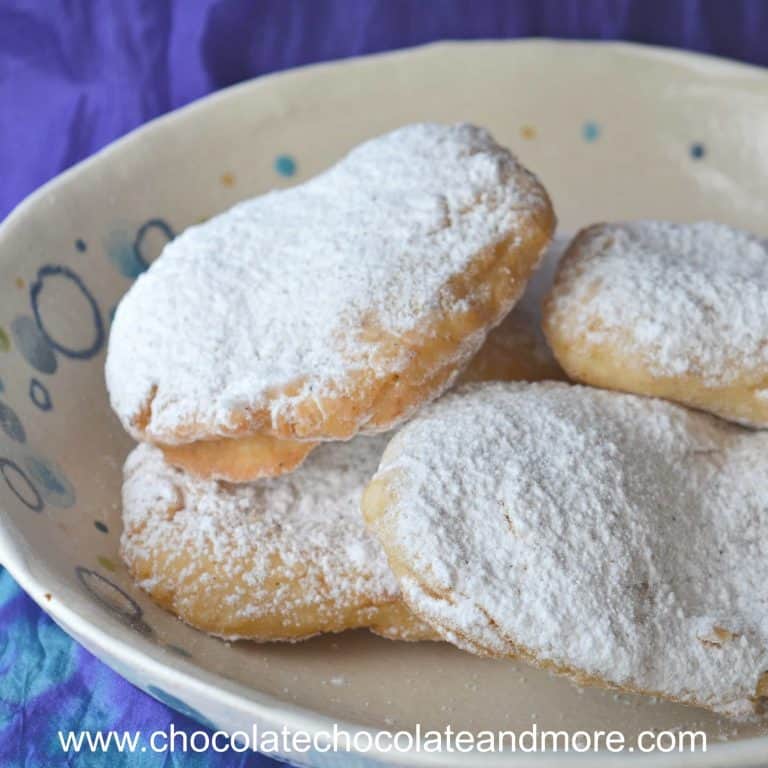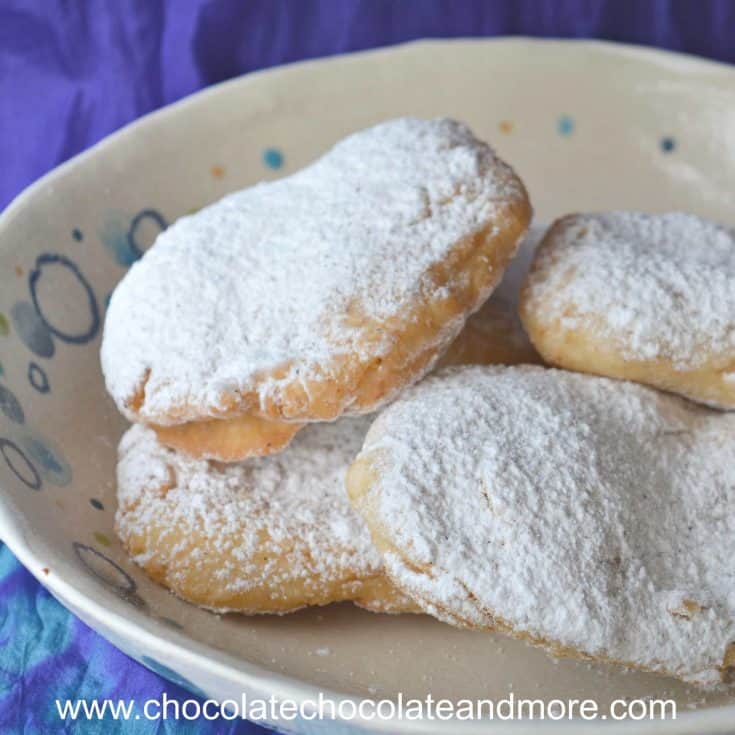 Ingredients
2 cups all-purpose flour
2 teaspoons baking powder
½ teaspoon salt
½ teaspoon ground cardamom
2 Tablespoons coconut oil, cold (can substitute cold, unsalted butter)
¾ cup warm water
Cardamom powdered sugar
½ cup powdered sugar (icing sugar)
½ teaspoon ground cardamom
Instructions
Combine flour, baking powder and salt. Cut butter into flour mixture using a pastry blender or 2 knives. Add water and stir until combined to make a soft (sticky) dough. Cover and let rest for 15 minutes.
Pull pieces from the dough, about 2 inches (4-5 cm) in diameter and with floured hands stretch dough to about ¼ inch (.33 cm) thick and about 3-4 inches (7.5-9 cm) oblong (like an elephant's ear).
Preheat 1/2 inch of vegetable oil in a frying pan to about 350°F on medium heat. to test if oil is ready, drop a small piece of dough in oil, if bubbles immediately appear, oil is ready.
Place 2-3 pieces of flattened dough in hot oil. fry on each side for about 60 seconds, to just a light golden color. Remove from oil to drain on paper towels.
Dust with cardamom powdered sugar before serving. Serve warm.
Cardamom powdered sugar
Mix powdered sugar and cardamom together in a small bowl. I put mine through a wire sieve to dust the elephant ears.
Notes
Instead of Cardamom Powdered Sugar, you can also dust with cinnamon sugar.
You might also like Cinnamon Churros
Or Cinnamon Sugar Fried Dough from DishesnWishes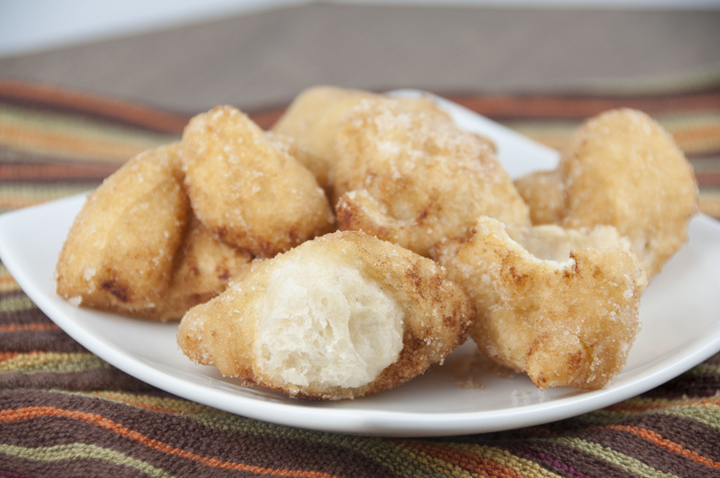 Or these Maple Doughnut Breakfast Sandwiches from Nutmeg Nanny.
Baanchang Elephant Park
Becky and I visited Baan Chang Elephant Park a few years ago when we were touring Thailand and Laos. Becky wanted to ride elephants. I wanted something a bit less harmful than the howdah's they strap to the elephants' backs. Baan Chang Elephant Park is a place of recovery for abused and overworked elephants so they emphasize humane treatment. It is one of the few places that teaches tourists to ride bareback.
The costs are high for a Thai attraction (about $180/person for a full day) but it's an amazing experience and well worth the price. They pick you up at your hotel and drive you out to the farm. There, you change into a mahout's outfit so your clothes stay clean. You feed elephants breakfast (fresh fruit) and get comfortable around them.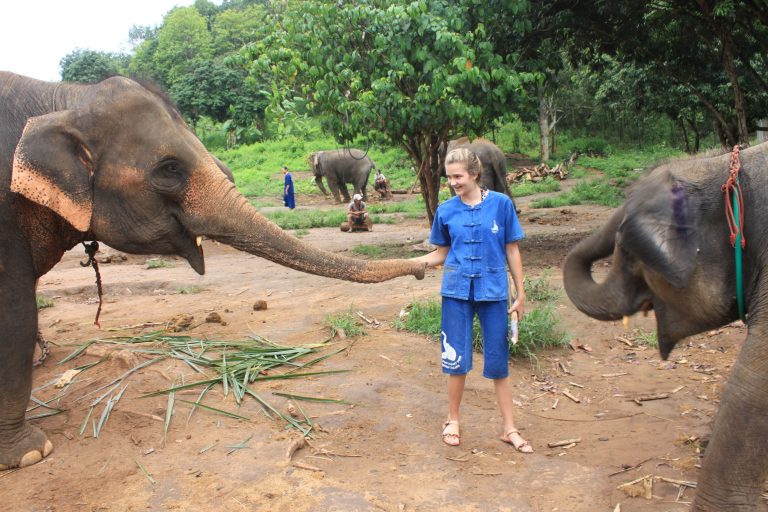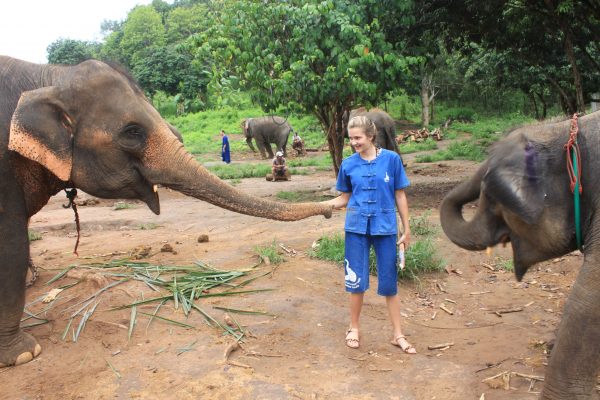 After that it's time to learn some basic commands and to climb aboard. The elephants kneel down but you've got to leap from their knee, grab their ear, and pull yourself up. If you're vertically leap challenged like me, the mahout will give you an undignified push from behind. If you're nimble like Becky, you just pop right on up.
We rode around the farm for about an hour. Becky and I shared an elephant that seemed to be far more interested in eating anything off the trail than in going for a walk but we finally caught up with the rest of the group for lunch.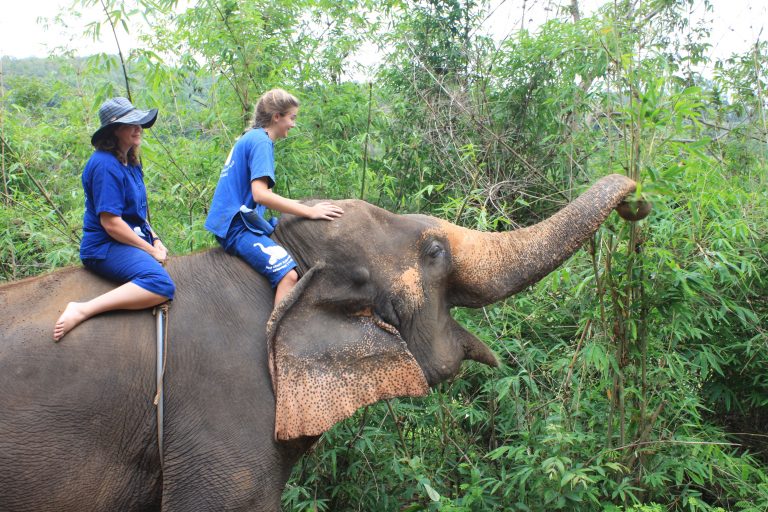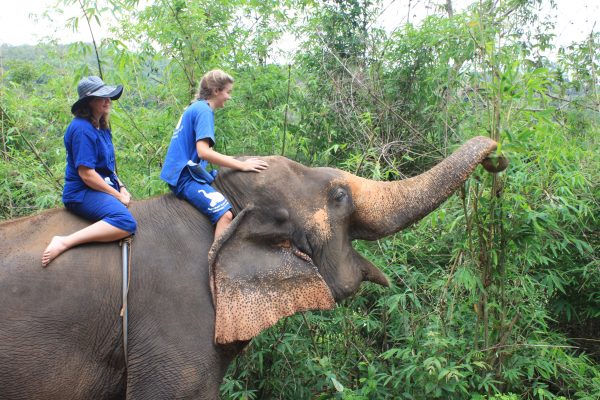 After lunch you bathe your elephant. It's a little odd "washing" an elephant in a pool that has floating elephant dung but fortunately the dung doesn't smell strongly. Then it's time for a shower before your ride home.