Dark Chocolate Coconut Chips may not look like much but they are a crunchy, brownie-flavored, healthy snack. Eat them as a nutritious snack, add them to your granola, or use them in baking. No matter what, they won't last long.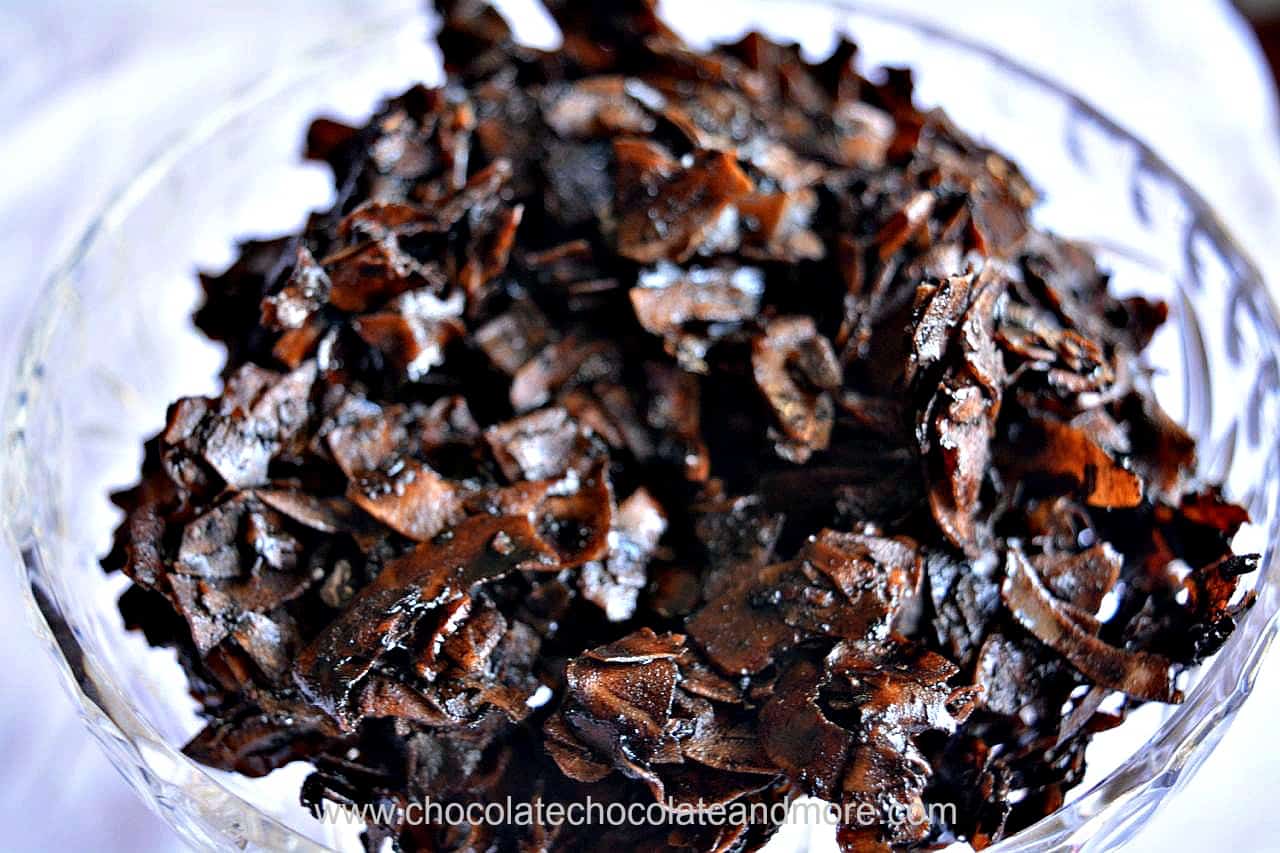 A long time ago I took my kids to Hawaii. Matt was on a school trip so it was just Becky, Tim, and me. It was our first real trip together after my divorce and we were really pinching pennies. We camped on the Big Island and stayed at a hostel in Maui.
On our first day, Tim body surfed into my knee. Fortunately nothing was broken but I was a cripple for the rest of the trip. The weather helped us rearrange our itinerary (it rained a lot). We did less active things for about a week to give my knee time to heal.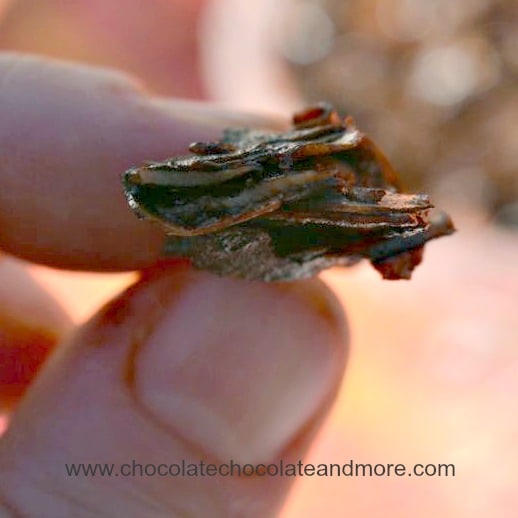 One of our first activities was a drive to Hana. The road is incredibly windy and scenic. There are lots of places to do easy hikes on well groomed trails – perfect for a mom on crutches with two small kids. Becky was only 8 at the time but she still talks about the drive to Hana.
One of our stops was a roadside stall selling chocolate coconut chips. The guy selling them said they were just coconut, cane syrup and high quality cocoa powder (he used Ghirardelli's). I bought a couple of bags to snack on and we quickly devoured them. He said you could buy them online but I never found his website.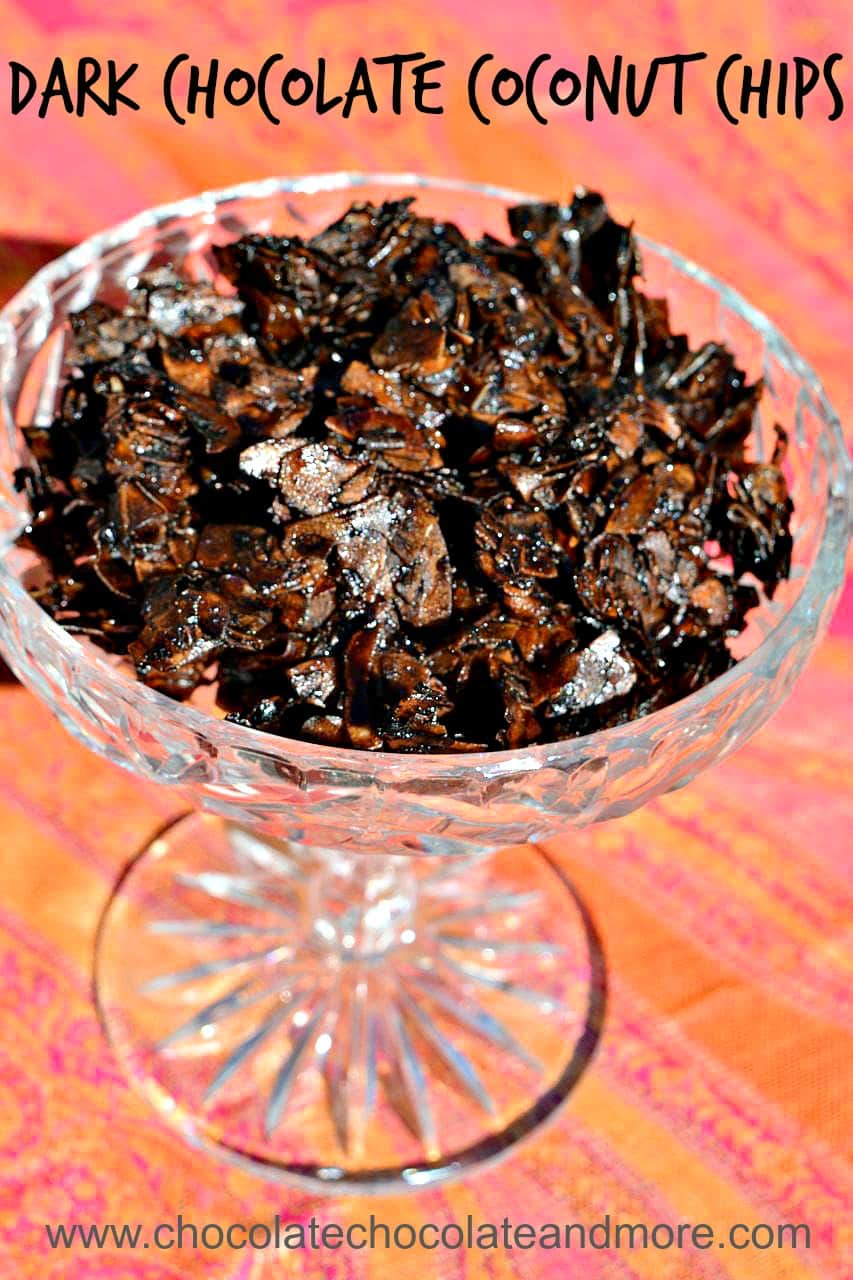 While Becky and I were shopping for her New Year's Eve party, I saw some unsweetened coconut chips in the grocery store and remembered those wonderful dark chocolate coconut chips we had on the Road to Hana. I hunted down some cane syrup and used black cocoa powder I had at home.
It only took me about 5 minutes to mix everything together. Then I let dark chocolate coconut chips sit for about an hour to soak in the chocolate liquid. Cooking at a low oven temperature and then letting the tray sit in the oven while it cools is an easy way to dry the chips out.
Yield: 6 ounces coconut chips
Dark Chocolate Coconut Chips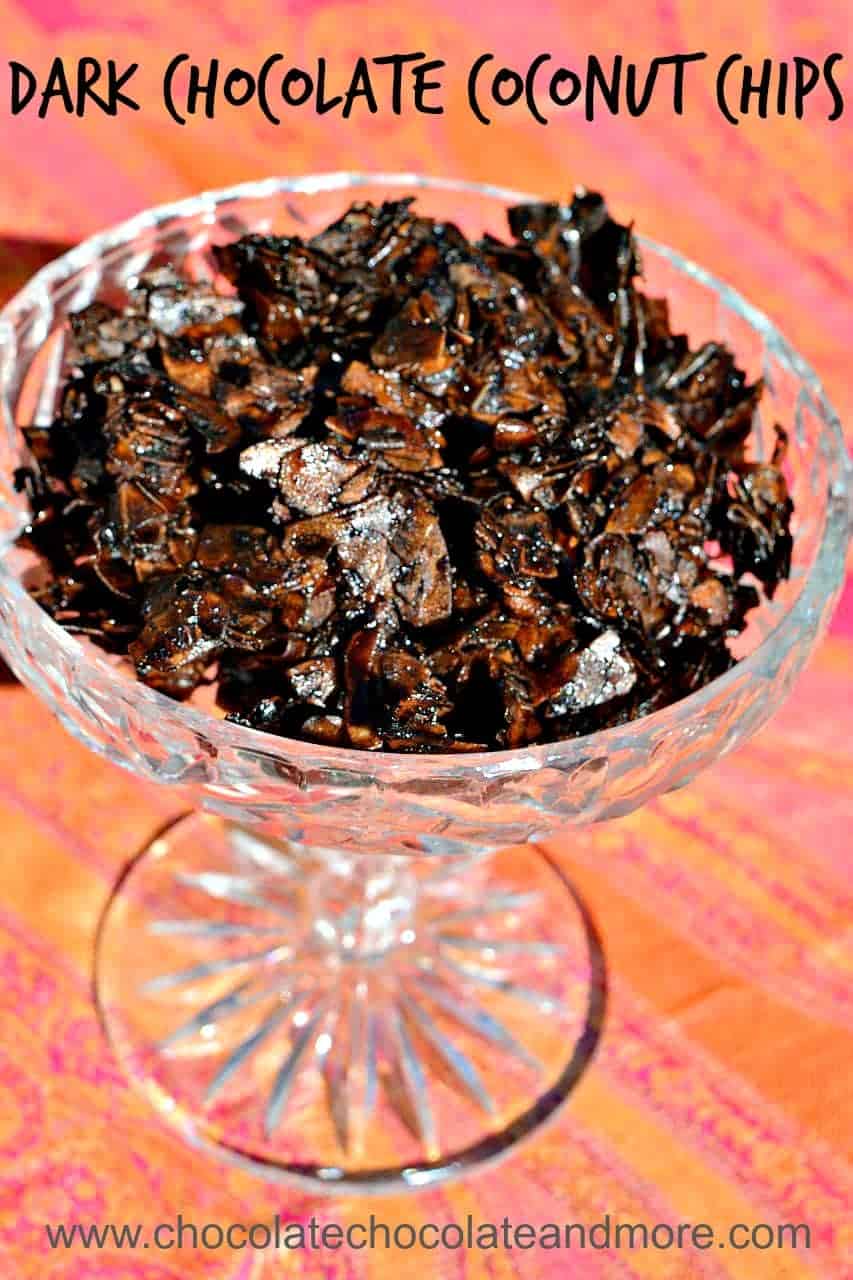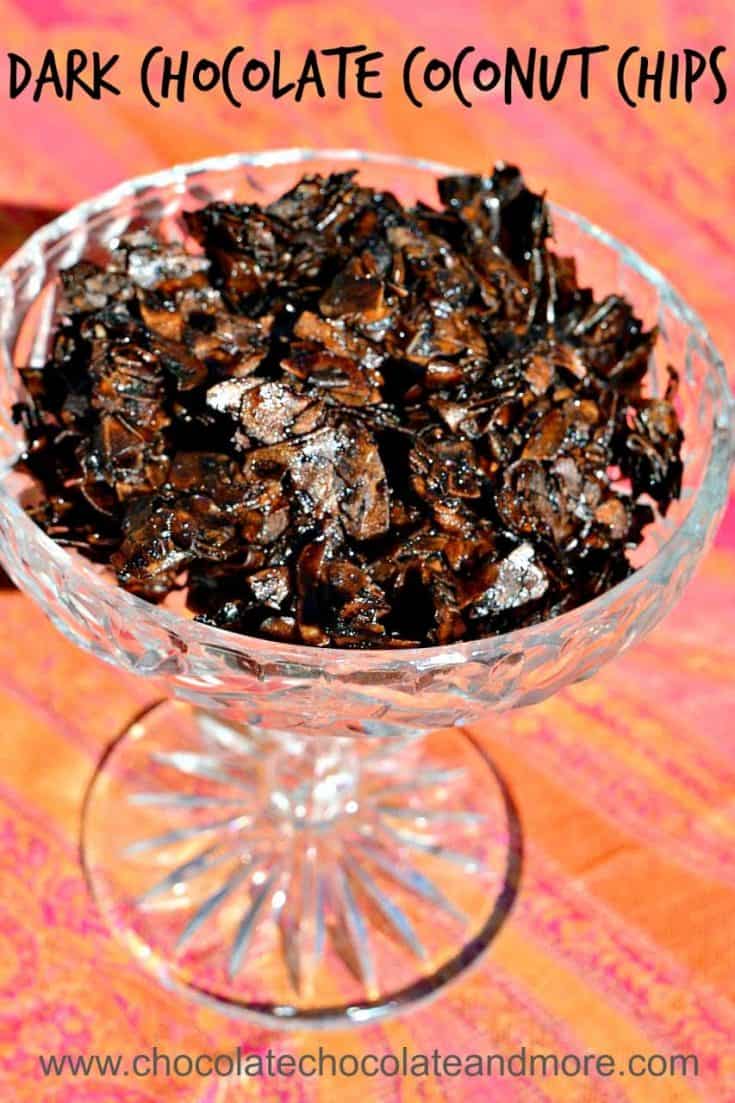 Prep Time 10 minutes

Cook Time 1 hour

Additional Time 1 hour 50 minutes

Total Time 3 hours
Instructions
Mix cane syrup, water and cocoa powder together in a 2 cup measuring cup (or medium glass bowl). Heat for 1 minute in a microwave. Stir to combine.
Put coconut chips in a bowl and pour cocoa mixture over the top. Mix to thoroughly coat the coconut chips. Let stand over for 1 hour. Spread on a silpat
Bake at 250° F for 1 hour. Turn oven off and let cool in the oven.
Store in an airtight container.
Notes
Cane syrup adds sweetness so you can substitute any sweet syrup such as honey, maple syrup, golden syrup, or corn syrup. I found coconut chips in the dried fruit section of my grocery store. They can also be bought at natural foods stores or on Amazon.

Here are some other snacks you might like.