Despite the name "Cousin Gay's Halfway Cookies", there is nothing half way about these delicious treats that combine cookie dough, chocolate chips, and meringue.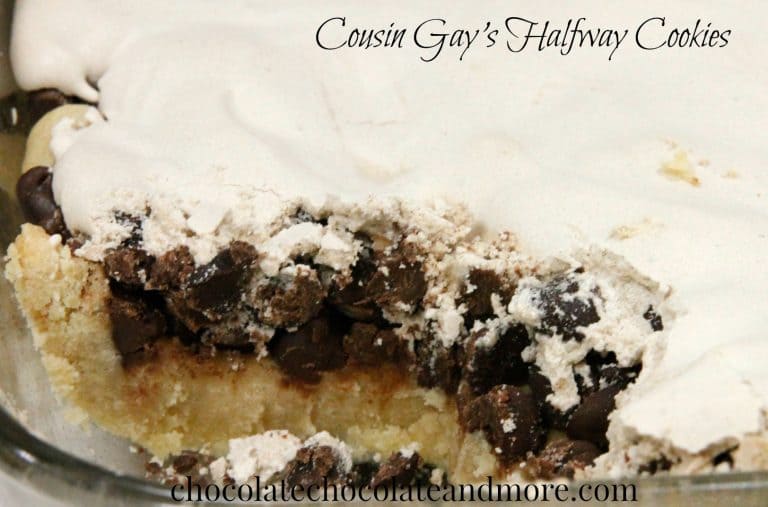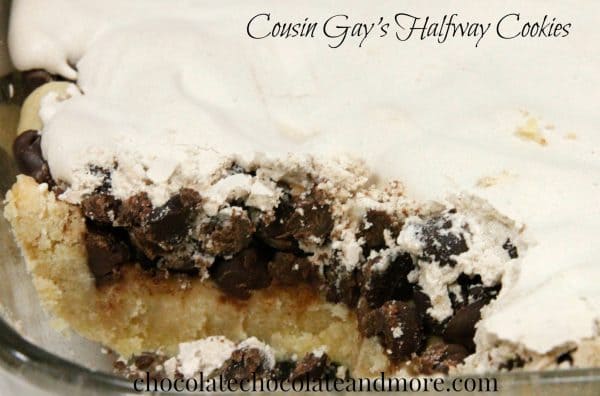 They also are not about Gail Dickinson, even though she is my cousin Gay. This recipe can be traced back at least 70 years to a cousin on our grandmothers side, but a few times removed (you know how Southern families can be.) All we really know is that at some point in the 1940's, it ended up in our grandmother Quarles' recipe box, then my mom's, and then mine. And now, you can add it to yours!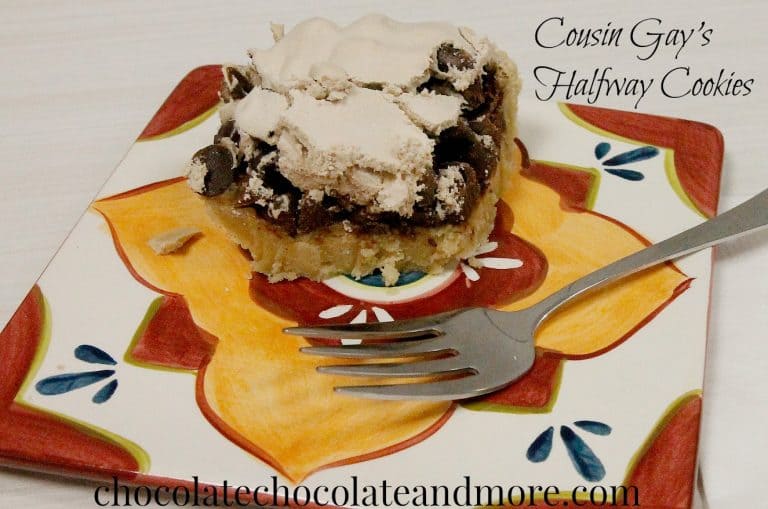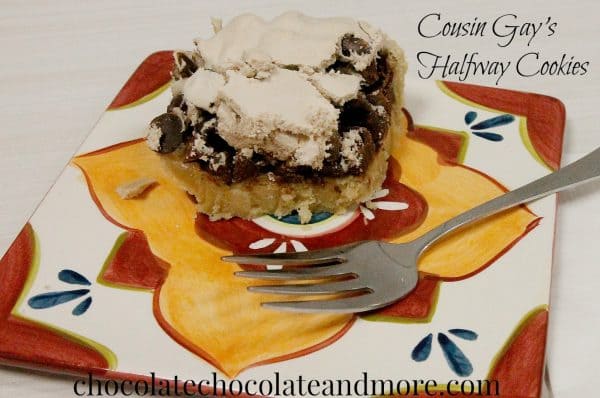 This recipe is not for those who are dieting –and also not recommended for anyone who is diabetic. A co-worker of mine who had just a small piece claimed it gave her a "sugar buzz", and added it was "sweeter than Cadbury chocolate!" The base is akin to a soft shortbread cookie, which is topped with 12 ounces of your favorite chocolate chip (the recipe calls for semi-sweet, but you can substitute any kind you prefer.) The thing that puts the recipe into total sugar overload is the meringue topping, which has two ingredients: egg whites and a cup of brown sugar.
When I was a child, my mom would only make this recipe once or twice a year, and I could never understand why it wasn't more of a staple in our desert diets. As an adult, I can see how giving this to a child would send them on a sugar rush that could take days to come down from, so I would keep that in mind when serving this up to anyone you might need to put down for a nap or early bed time. As for the adults, enjoy with a big glass of milk, or your favorite coffee.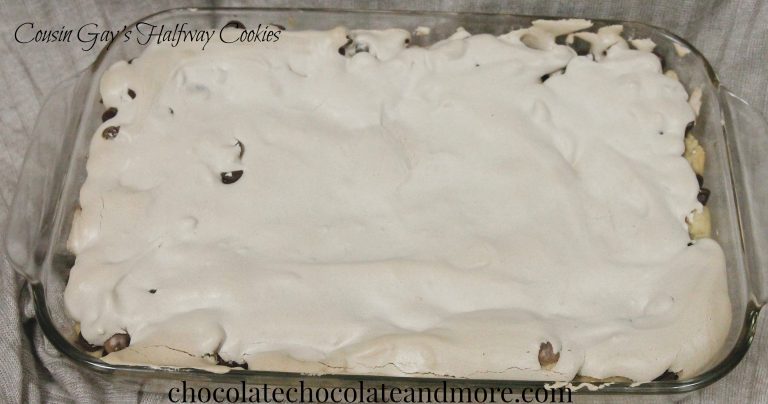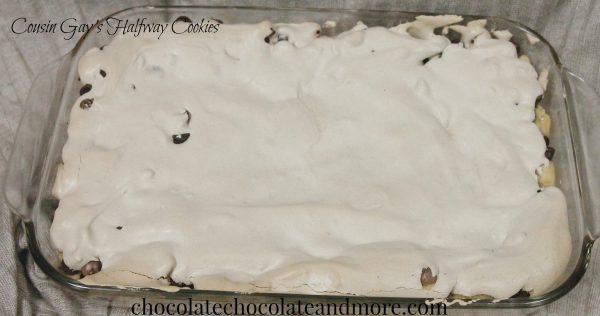 I hope you enjoy this enough to keep the recipe, and pass it down through the generations, whether you have a cousin Gay or not!
Cousin Gay's Half Way Cookies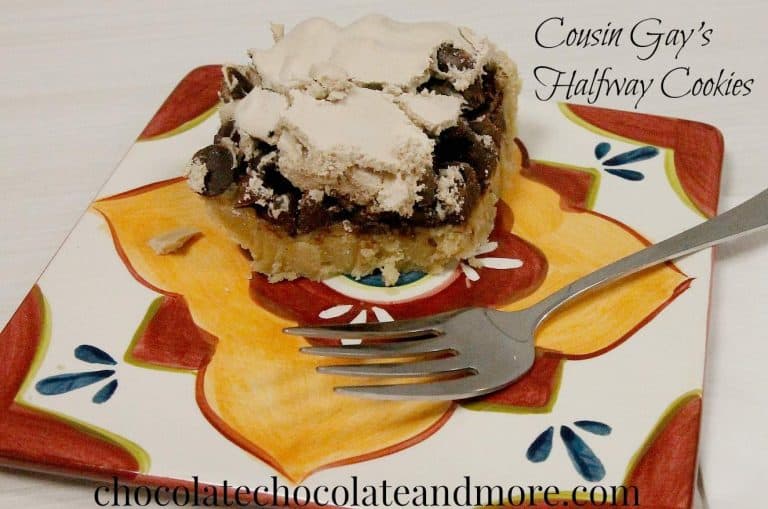 Ingredients
1 cup butter
1/2 cup white sugar
1/2 cup brown sugar
2 egg yolks, slightly beaten with 1 tbsp water
2 cups flour
1 tsp baking powder
1/4 tsp baking soda
1/4 tsp salt
1 12 ounce package semi-sweet chocolate chips
For Meringue
2 egg whites
1 cup brown sugar
Instructions
Preheat the oven to 350 degrees, and grease a baking pan (approx 10" x 10")
Cream the sugar and butter
Add the egg yolk and water mixture
Sift together the dry ingredients and combine with sugar, butter and egg. This will be a stiff and slightly crumbly dough
Press dough into the greased pan
Top the dough with the bag of chocolate chips spreading evenly
In a clean bowl with clean beaters, beat the egg whites until stiff
Slowly add the 1 cup of brown sugar until mixture is smooth and a light brown color
Spread the meringue over the top of the chocolate chips as evenly as possible
Bake at 350 degrees for 20-25 minutes
Allow to cool 20-30 minutes until meringue has hardened
Serve warm or cool