Chocolate and coffee in one sweet treat — why yes, I think I'll have some! This coffee iced chocolate nut cake combines my favorite ingredients in one moist cake that is great with coffee or as a breakfast treat.
I'm a sucker for old books–and especially for old cookbooks. Finding hand-written recipes tucked in with the printed ones is a treat, and it's how I've found some of my favorite recipes–including today's recipe for coffee iced chocolate nut cake. I found it pinned in a 1938 copy of Better Homes and Gardens, meticulously written in gorgeous cursive and was instantly intrigued because it included three of my absolute favorite things: chocolate, nuts, and coffee.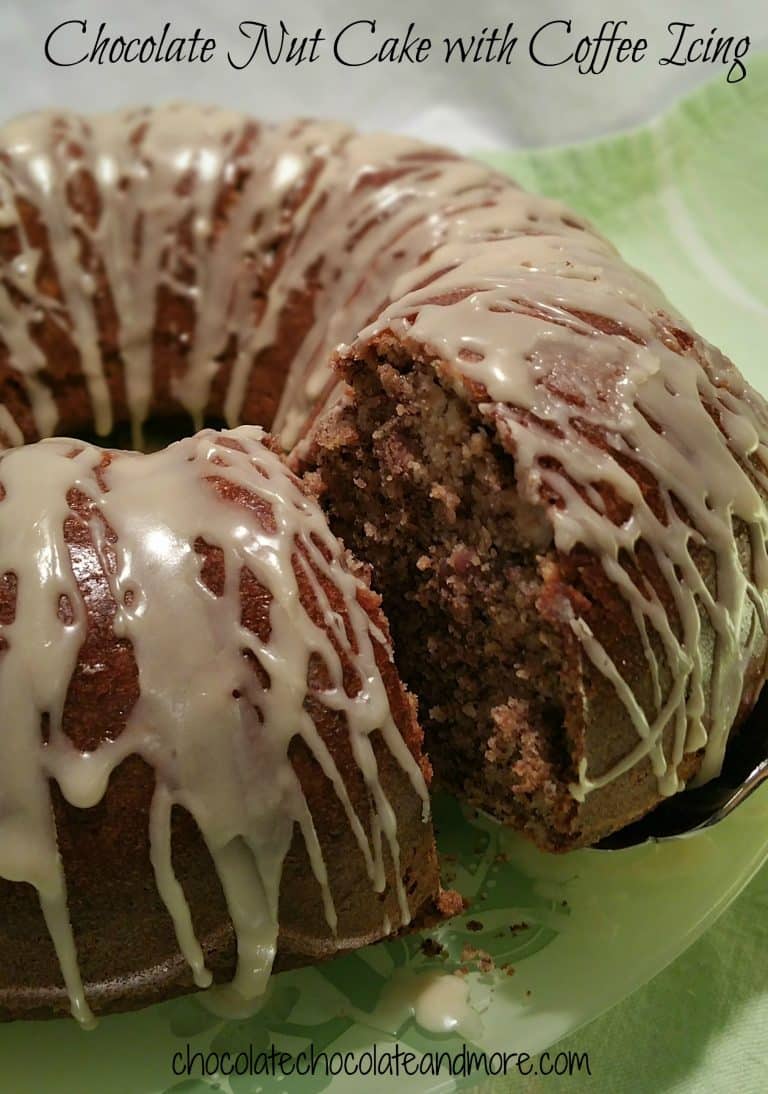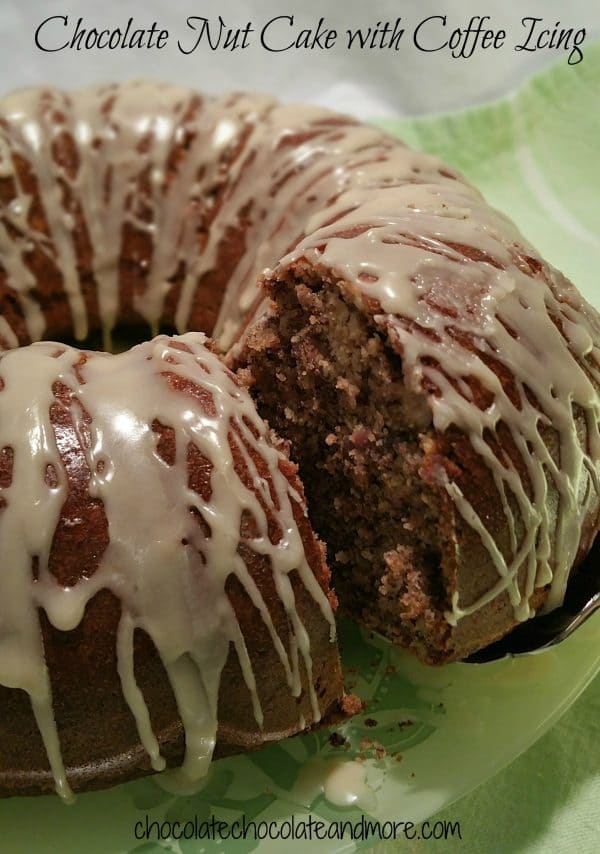 Jennifer here again. The first time I made this recipe I spent most of the time thinking "Chocolate nut cake? This looks like soup!" I should have trusted my elders, as it turned out just fine. Further experimentation with chocolate quantities and types of nuts yielded additional tasty results, but I've always gone back to the original recipe I found tucked away in a dusty old cookbook.
The chocolate of the cake is subtle, which makes it perfect for an afternoon snack; the pecans offer a nice crunch with the moist cake. I generally make this as a bundt cake with coffee icing drizzled over the top–it's easier to share with friends that way–but I think it would make an absolutely delicious layer cake, too.
A few notes on making this: I follow the recipe I found pretty strictly, but the more experienced of you will no doubt have shortcuts and tricks that serve you better. Because the recipe calls for mixing so many of the dry ingredients together before adding the wet, it's critical to scrape down the bowl thoroughly and often.
And yes, when you finish adding everything together, the batter really does look soupy but of course it all comes together just fine in the oven. The coffee icing recipe creates more of a frosting, which is why I tend to thin it a bit with milk to make it easier to drizzle.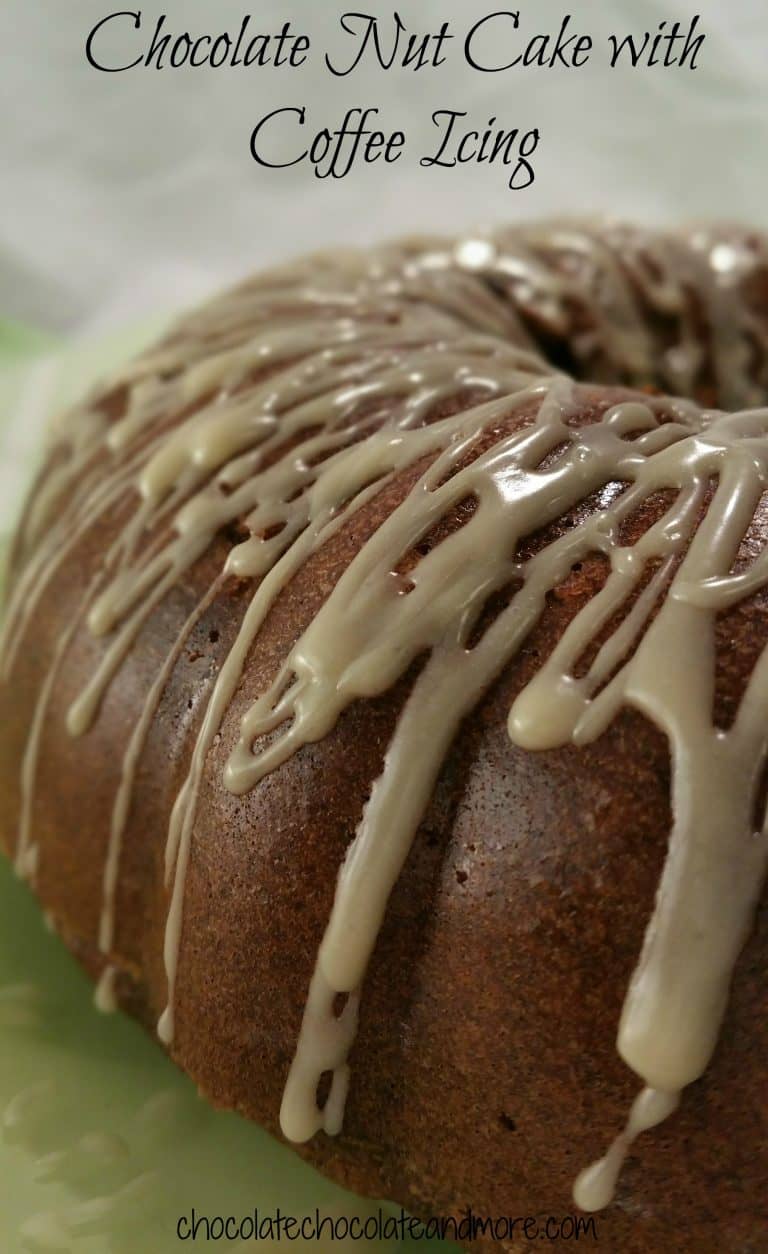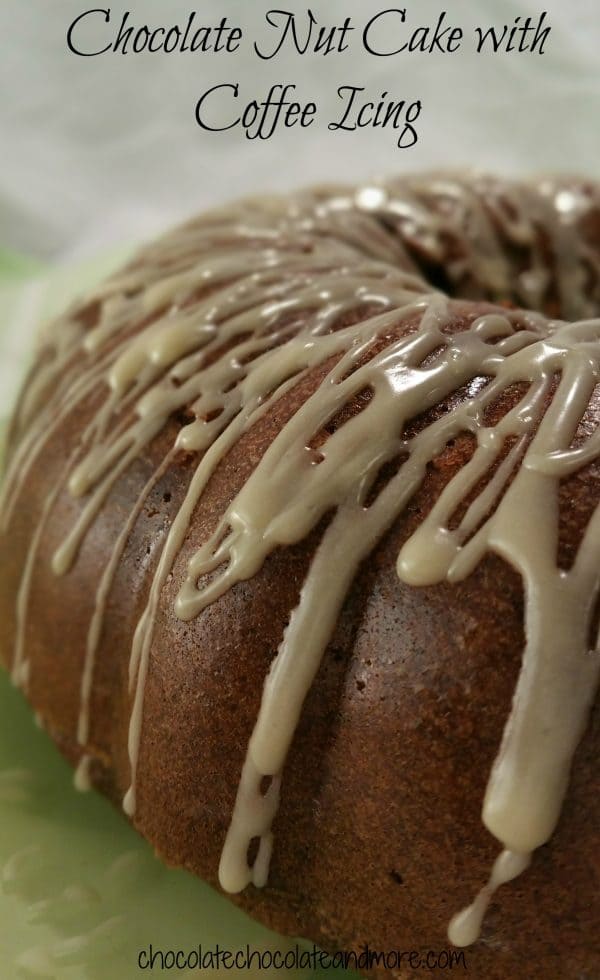 Chocolate Nut Cake with Coffee Icing
Ingredients
2 cups cake flour
1 teaspoon baking soda
¾ teaspoon salt
1 stick plus 2 tablespoons butter
1 ½ cups firmly-packed brown sugar
1 ¼ cups milk
1 teaspoon vanilla
2 eggs, unbeaten
3 squares (1.5 ounces) Baker's unsweetened chocolate, melted
1 cup finely chopped nuts (I used pecans)
For icing:
2 cups sifted confectioners' sugar
Dash of salt
3 Tablespoons hot coffee
Milk to thin to desired consistency
(optional: 2 tablespoons chopped nuts)
Instructions
Stir or mix butter just to soften. (Mix by hand or with electric mixer on low speed.)
Sift in dry ingredients (flour, baking soda, and salt).
Add brown sugar--force through sieve to remove lumps, if necessary.
Scrape down the sides and bottom of the mixing bowl, then add ½ cup milk, vanilla, and the eggs.
Mix until all flour is dampened, then BEAT ONE MINUTE.
Add remaining milk and blend. Add chocolate and BEAT 2 MINUTES LONGER. Count only actual beating time - or count beating strokes. Allow at least 100 full strokes per minute.
Scrape bowl and spoon or beater often.
Add nuts.
Turn batter into greased pan.
Bake at 375°F for 35 minutes or until done. Cool on a wire rack.
Coffee Icing
Mix together the ingredients and beat well. Drizzle over cake.
You might also like
Chocolate Kahlua Coffee Pound Cake
Or this Chocolate Kahlua Pecan Pie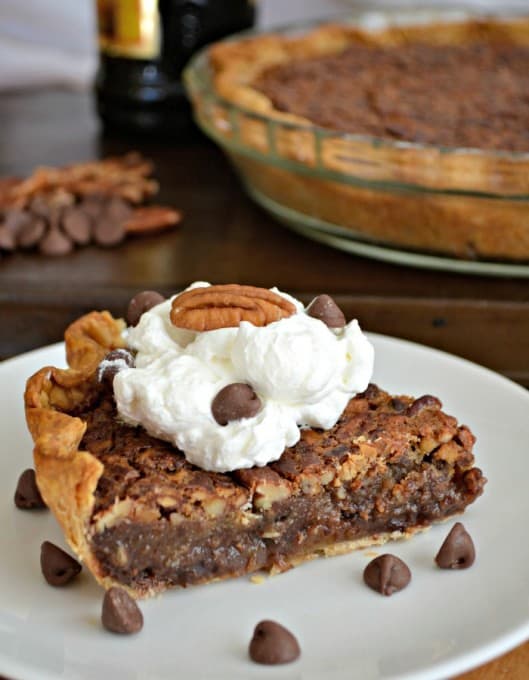 Or these Chocolate Coffee Cupcakes
Or these Starbucks mocha cupcakes from SpendWithPennies.