Take moist coconut cake and swirl in some chocolate and you've got Coconut Marble Bundt Cake. Dress it up with some chocolate ganache for dessert or have it plain with coffee.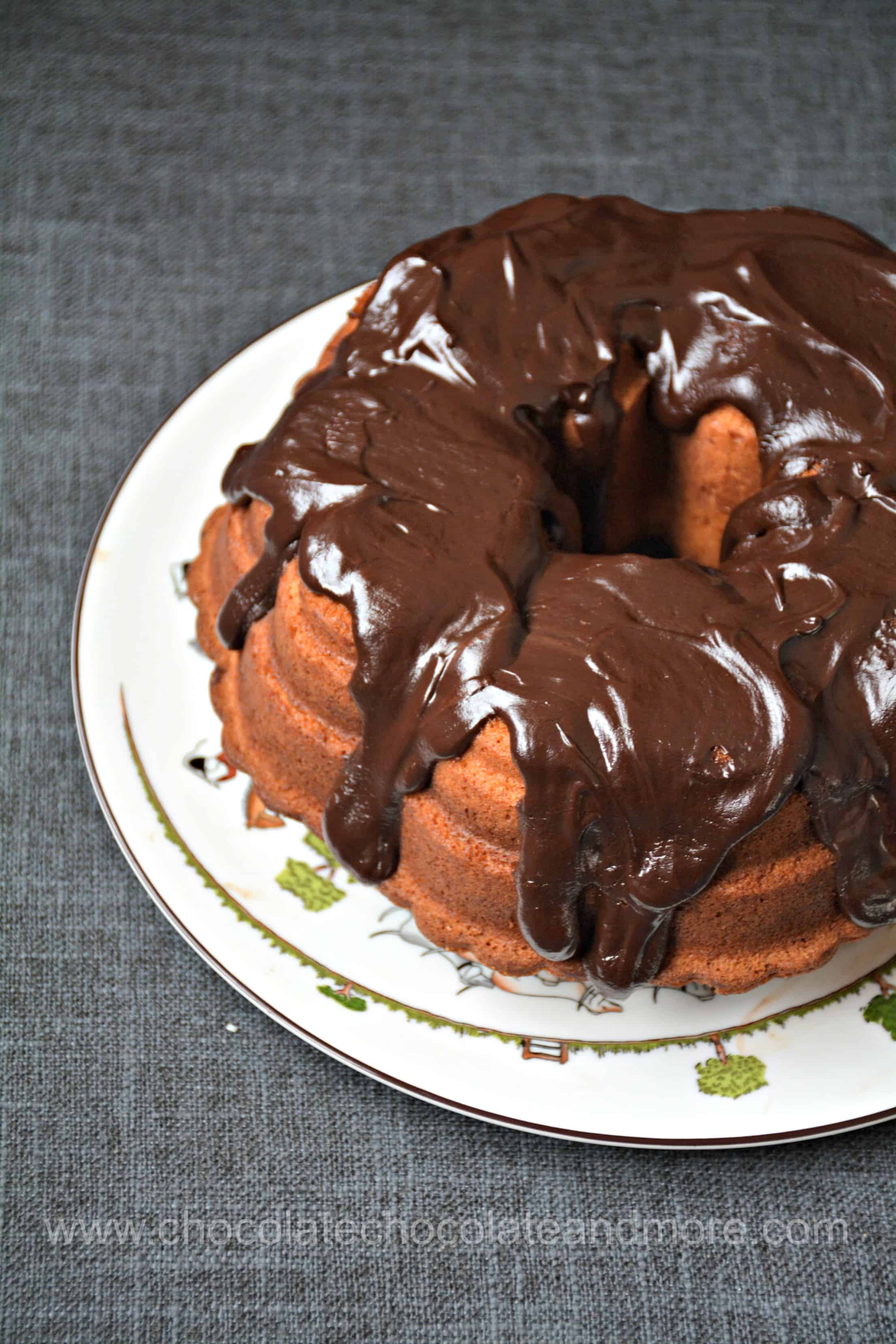 Some friends of mine invited me to their wedding anniversary and they asked me to bring a cake. They're Pakistani refugees and their story is enough to bring tears to your eyes.
The parents have been married for about 30 years so this is indeed a special anniversary! I have a sweet little Wilton heart bundt pan (affiliate link) so thought it would be fun to make them a cake in that.
I've also been wanting to make another chocolate and coconut cake for a while. Last time I made a chocolate cake with coconut filling so I thought I'd invert it this time.
On the first attempt I made separate batters, put the chocolate on top and swirled with a knife. But when I inverted the cake, all the chocolate stayed in a lump on the bottom. It was good but not exactly a coconut marble bundt cake.
The other issue for me was that the chocolate ganache was so thick it covered up the hears. Not that anyone really minded.
My second swirling method was actually a mistake. I pulled out a cup of the coconut batter to add the chocolate to and then got distracted. In my distraction, I dumped the cocoa powder in the wrong bowl.
Have you ever done that? It's the story of my life so I've learned lots of ways to fix things. I had a choice. Mix it in or scoop as much out as possible. I opted for the latter.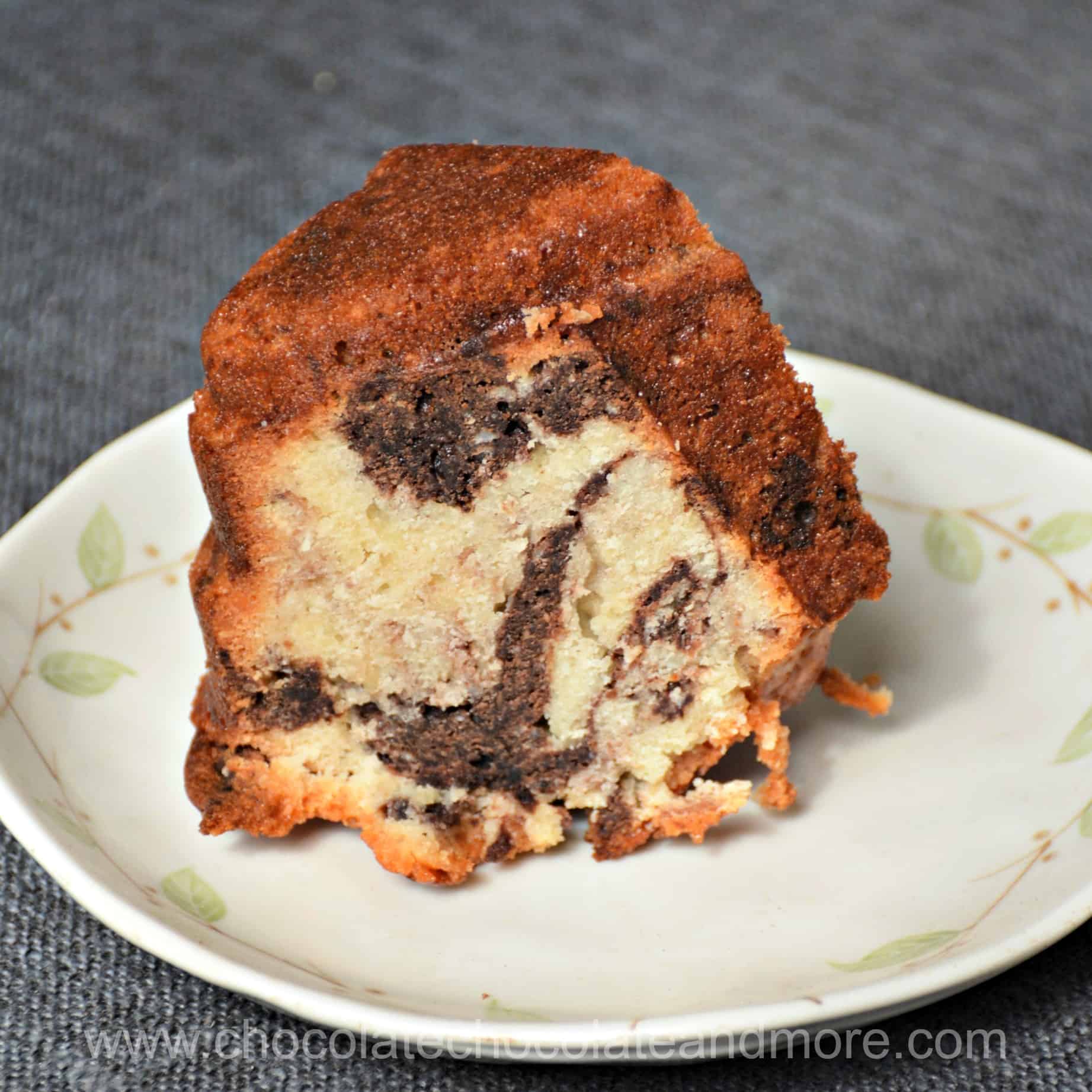 I got most of it out (with a little batter to boot but there was already chocolate in my coconut. So I thought why not just swirl the chocolate batter in before putting it in the pan.
The result was a much more marbled cake – exactly what I wanted. I kept the second cake plain and took it to morning tea with my friends.
Coconut mostly adds texture to this cake. I used coconut milk in the batter and the ganache to up the coconut flavor but it's still mild. If you want more coconut, add some coconut flavor or coconut rum. You can always substitute whole milk or (better) cream for the coconut milk for a more vanilla flavored cake.
Yield: 1 bundt cake
Coconut Marble Bundt Cake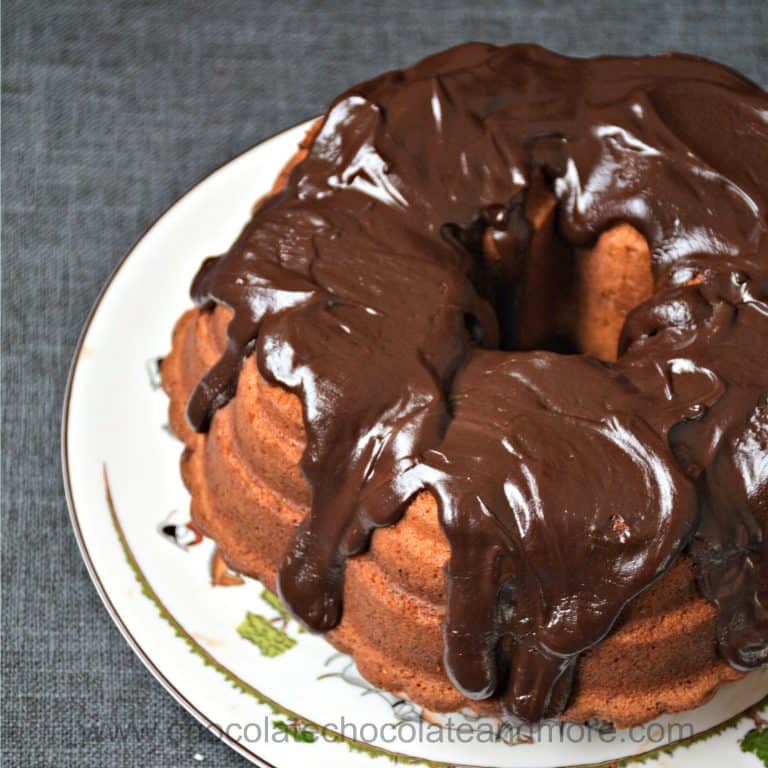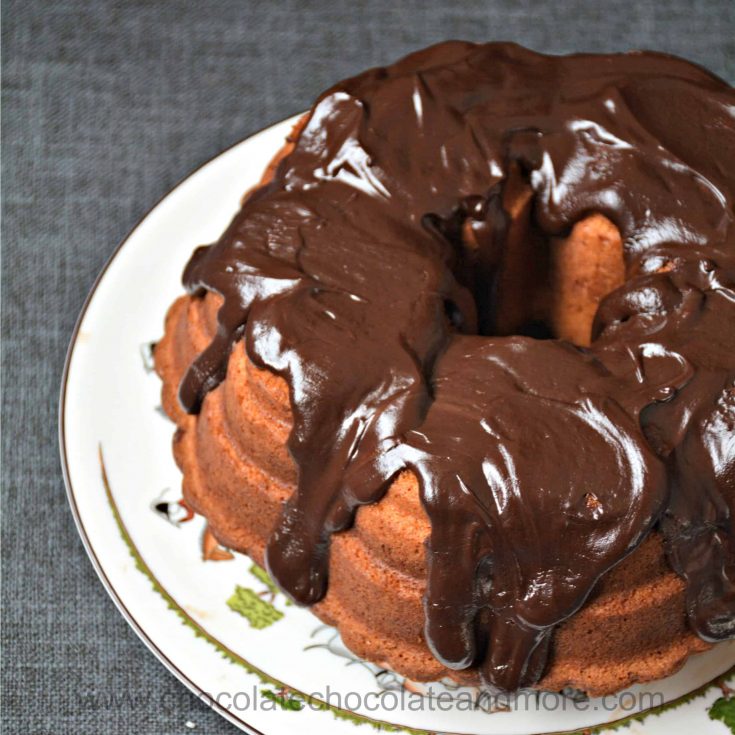 Ingredients
1 cup butter
1/2 teaspoon salt
1 1/2 cup sugar
2 1/4 cups flour
1 teaspoon baking powder
1/2 cup coconut
1/2 teaspoon vanilla (or coconut flavoring)
1/2 cup coconut milk
6 large eggs
1/3 cup cocoa
1/2 teaspoon espresso powder (Optional)
1/2 teaspoon baking powder
Chocolate coconut ganache
1/4 cup coconut milk
2/3 cup chocolate chips (or 120g dark chocolate)
Instructions
Butter the inside of a 10 cup bundt pan well.
Beat butter until soft and fluffy. Add next 5 ingredients and mix well. Add vanilla, coconut milk, and eggs and mix until just combined. (Do not over mix)
Remove 1/2 cup of the batter and place in a small bowl. Add cocoa powder, espresso powder and baking powder. Mix well.
Spoon chocolate mixture into coconut batter. Mix lightly to start the swirls. Pour into the pan evenly.
Bake at 350°F for 45 minutes or until a cake tester comes out clean.
Cool in pan until lukewarm. Remove and cool completely.
Chocolate Coconut Ganache
Heat coconut milk until steamy (do not boil). Add chocolate chips and let sit for 5 minutes. Stir to combine. If needed set the bowl in a bowl of hot water to continue melting the chocolate. Drizzle over the cake.
Nutrition Information:
Yield:
16
Serving Size:
1 slice
Amount Per Serving: Calories: 366Total Fat: 20gSaturated Fat: 13gTrans Fat: 0gUnsaturated Fat: 6gCholesterol: 100mgSodium: 255mgCarbohydrates: 43gFiber: 2gSugar: 26gProtein: 5g

Nutrition information is provided as a guideline only. Please consult a dietitian if you have specific dietary requirements.

You might also enjoy: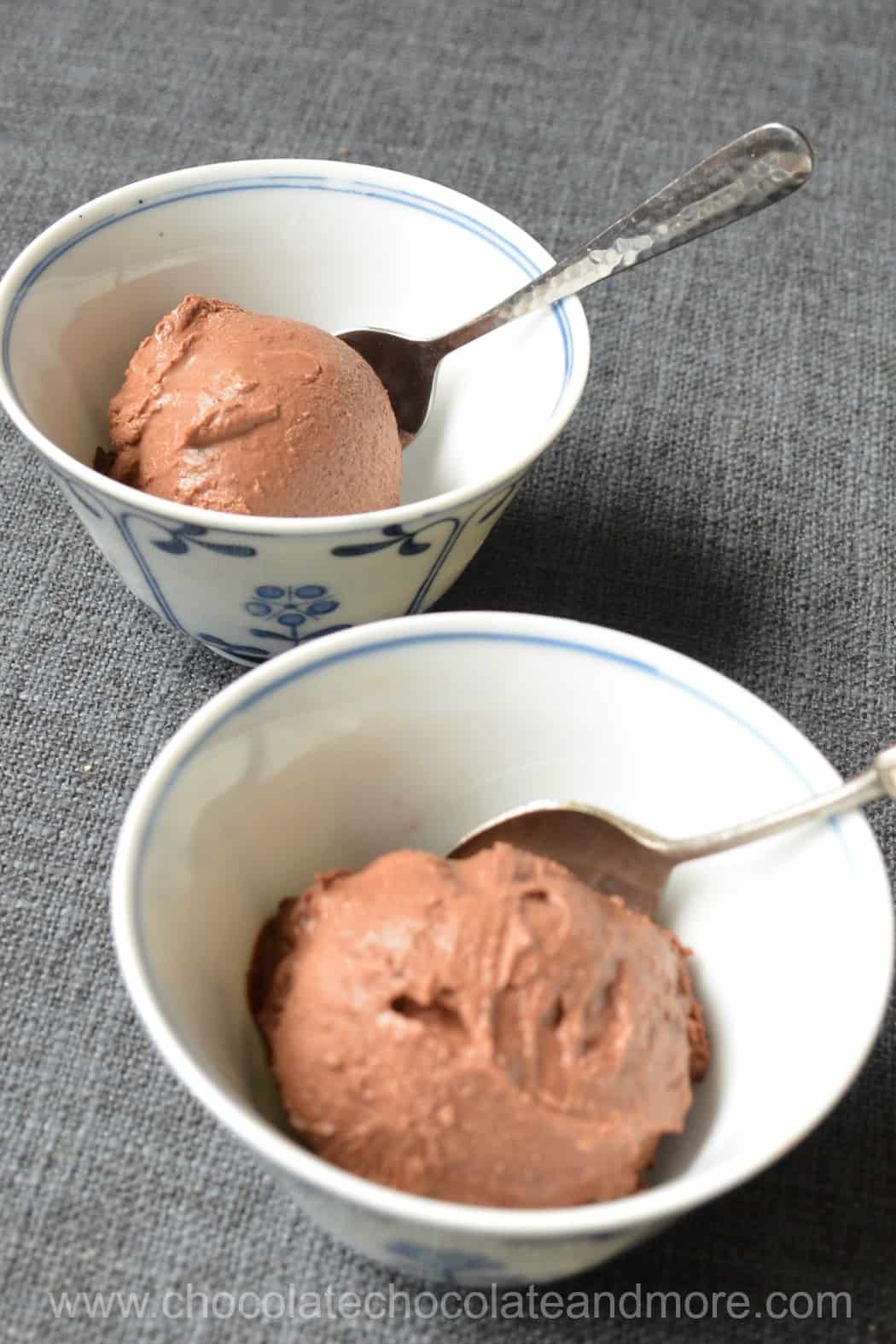 Brownie Bottom Coconut Cream Cheesecake